SEA LIFE Aquarium : Jellyfish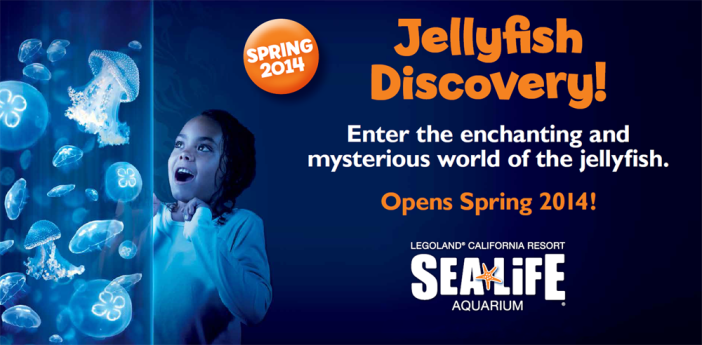 Living on Southern California we are no strangers to LEGOLAND California.  Our family loves LEGOLAND and we always visit SEA LIFE aquarium every time we visit.  Just recently we visited SEA LIFE Aquarium Jellyfish Discovery!  There are so many different species of Jellyfish that are truly hypnotizing.  My kids stared, drew pictures, took photos, and even took notes of the different types of Jellyfish.  If you live in or are planning a visit to Carlsbad California you really should stop in and see SEA LIFE!
Did you know… Jellyfish have no nerves; no blood, no heart and no brain, and their bodies consist 95% of water!  Crazy right?  Our kids were thrilled to learn this and so much more about Jellyfish this past week at SEA LIFE!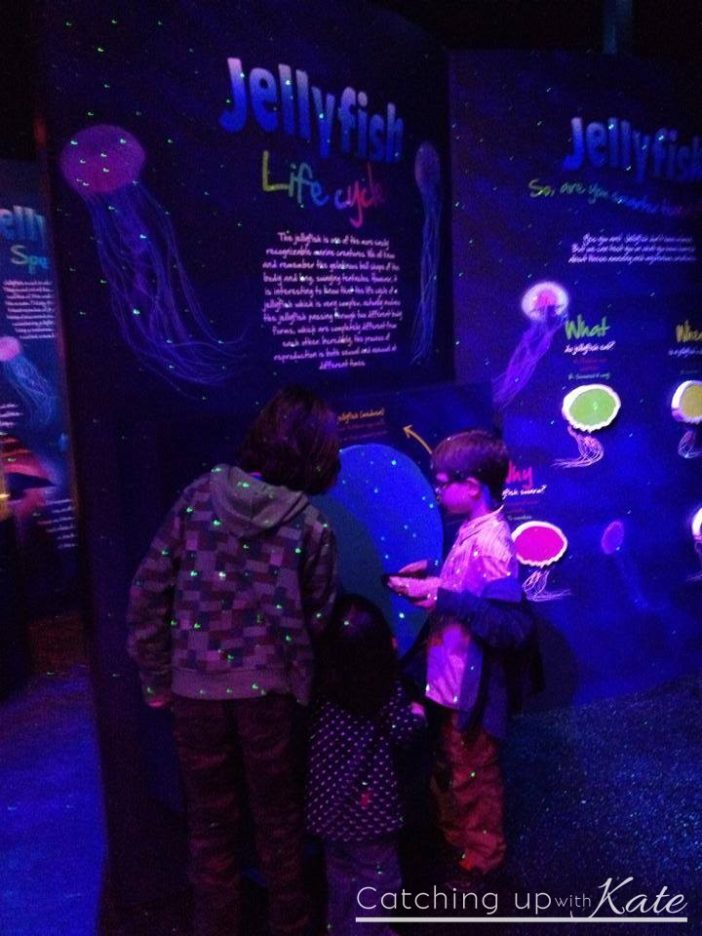 Our family loves SEA LIFE Aquarium at the LEGOLAND Resort in Carlsbad California!  We love that SEA LIFE allows our kids to see so many sea creatures on their level.  We were thrilled to get a sneak peek at Jellyfish Discovery at SEA LIFE – it is now open to the public!  If you get the chance, I highly suggest checking it out!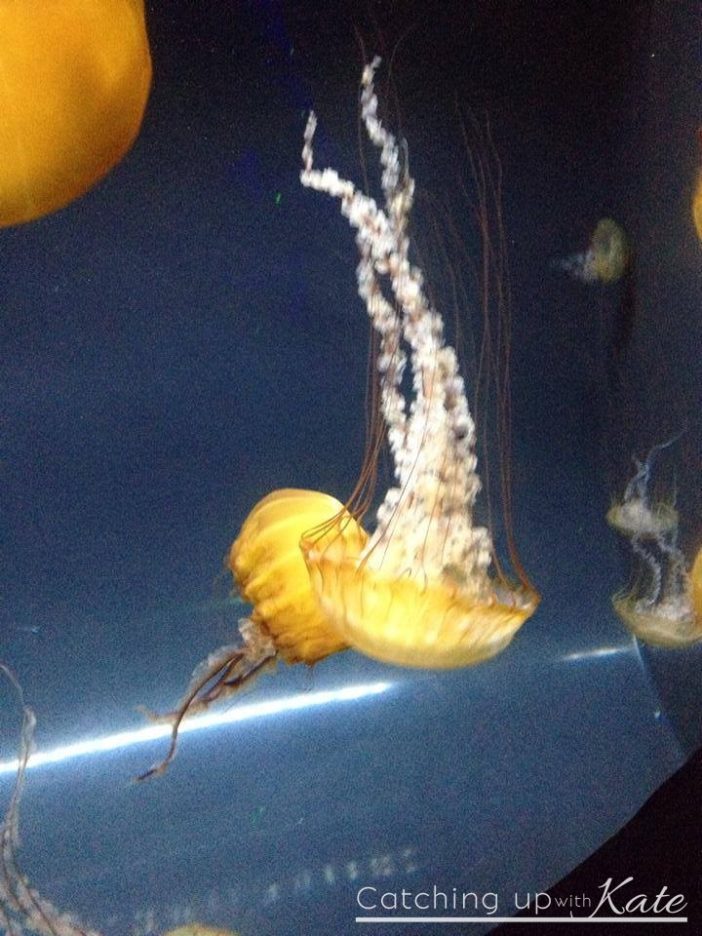 Quote from SEA LIFE……
"Explore the ghosts of the ocean and discover creatures that have no brain, heart, nerves or blood at the new Jellyfish Discovery opening March 6 at SEA LIFE® Aquarium at LEGOLAND® California Resort. The attraction features six species including moon jellies and blubber jellies. Through fun interactive activities and daily educational talks by SEA LIFE Aquarists, guests learn about the lifecycle of these amazing creatures and how they move in the water."
Have you stopped in to see the SEA LIFE Aquarium Jellyfish yet?  If so, what did you think?  Which jellyfish was your favorite?