Second-Hand Gift Ideas
Let's normalize second hand gifts! While not every occasion is appropriate for a second hand gift, there are many times that a thrifted item is a wonderful gift. Purchasing and gifting a second-hand item reduces waste and saves money. Here are a few ideas of items that may be appropriate gifts even if they are gently pre-loved.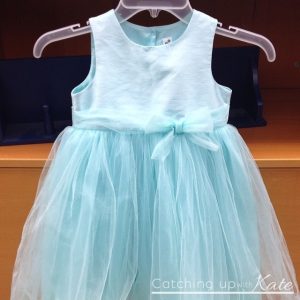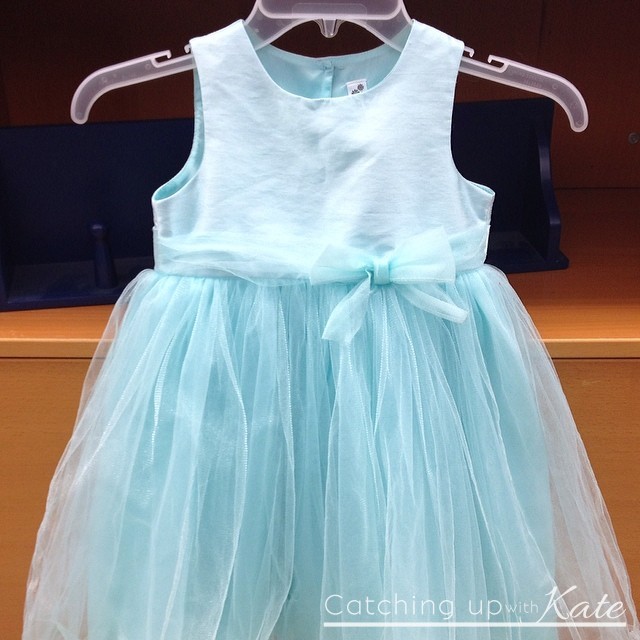 Second hand gifts save money. Money stresses people out during the holidays. Having an agreement with some folks on your gifting list that it is OK to purchase some items second hand can make things less stressful for everyone. There is no need to go into debt for the holidays!
Second hand gifts reduce carbon footprint. Buying an item that shows little or no wear and tear second hand reduces your carbon footprint. Not only can we have less things created, extending the life of an item by using it longer keeps it out of a landfill. Shipping and wrapping new items also takes a toll on the environment.
Second hand gifts tamper down consumerism. Buying gifts that are pre loved helps us not get too wrapped up in consumerism. We try to avoid commercials and marketing. We try to encourage our kids that they don't need to be minimalists, but that we just don't need to consume everything. While we definitely have friends we could not shop second hand for, many of our friends do not need something to be brand new.
Is it OK to give a second hand item as a gift?
The answer is different for every person. I believe if your relationship is at a level where you can ask, you should! Many people enjoy thrifting and would especially love an item found on a thrift haul. Some people may enjoy the idea of shopping second hand for the holidays as a way to save money. Others may not be shopping second hand but would understand if you are trying to save money or be gentler on the environment by thrifting gifts this year. Communication about second hand gifts is important, but I believe more people are open to it that we may think!
What items are not good second hand gifts?
I personally don't buy anything that shows wear or that is soft second hand. I do not buy second hand stuffed animals. I do not buy second hand pillows or bedding. While I do buy a lot of our clothing second hand, I would not gift most second hand clothing items. I have included some exceptions below.
1. LEGO Sets – LEGOs last forever. While we have spent thousands on LEGO sets over the years, we have found several complete sets at thrift stores and garage sales. Our LEGO maniac has not been sad at all about a pre loved LEGO set!
2. Lamps – Lamps are expensive! Why buy them new? Be on the look out for the perfect style lamp. We love mid century style and there are always cool lamps to fit our decor.
3. Books – Thrifted books are our favorite! We recently gifted an entire Harry Potter hardcover book set we purchased at a garage sale for $1 per book! While I would not gift a well worn book, we often find books at thrift stores, charity shoppes, and garage sales that look nearly new.
4. Weights – If someone is looking to build a home gym, weights and work out equipment are a great gift. I purchased a kettleball for $3 at a garage sale and hand weights for $3 for my son. They work just fine!
5. Vintage Glassware – Vintage glassware is a unique gift that is often less expensive than purchasing new! We have purchased beautiful wine glasses for $1 a piece. Depending on your friend or family member's style, vintage glassware could be a wonderful gift.
6. Candle sticks – Many people love to decorate with candles. Candle sticks are a beautiful item to look out for at thrift shops and garage sales. They generally do not show any wear and tear.
7. Mirrors – Mirrors are so expensive brand new! Keep an eye out for gorgeous mirrors at Goodwill and your local charity shop!
8. Vintage Show Tour Shirts – Our son is very much into rock bands from the 1980s and 1990s. We have found a few tour shirts of his favorite bands on clothing racks at thrift stores. These are one of the few things that I would say are OK to purchase a little worn.
9. Christmas Ornaments – Holiday ornaments are generally do not show any wear and tear. If you have a friend that collects ornaments of a certain variety this is a great thing to keep an eye open for. Hallmark, Disney, Mid Century Modern, etc – you can find these for a dollar or two at just about any thrift shop!
10. Mugs – My personal favorite gift is a thrifted Disney mug. My husband and kids know to always look for mugs at thrift shops. They have also purchased mugs at garage sales and on etsy! My collection is probably too big, but I will never turn down a cute Disney mug!
11. Picture Frames – Do not buy a brand new picture frame! Are you gifting grandma a picture of her adorable grand kids? That is great! Save a couple dollars and buy frames second hand in the style that fits her home.
12. Planters – We have found that propagated plants in a thrifted planter pot makes a really beautiful gift.
13. Baskets – Baskets overflow at thrift shops. Beautiful baskets make gifts in and of themselves. Second hand baskets can also serve as the vehicle for your other items you are gifting.
14. Musical Instruments – Our family has a growing collection of gently preloved instruments. We have bought most of them on Goodwill's online boutique for a fraction of what they would have cost new!
15. Home Appliances for someone just starting out – I wouldn't necessarily purchase a used appliance for just anyone, but someone who just got their first place would likely love a gently loved microwave. My daughter received a pre-owned kitchenmaid mixer for her middle school graduation and she loves it so much!
16. Artwork – This can be tricky, but I have several pieces of artwork I purchased used. Keep your eyes open for the style of artwork you know your friends and family enjoy.
17. Disney Pins – If you have a Disney fan on your list, keep your eyes open for Disney pins. A Disney pin will cost $10 or more at the park but I have found them for $1- $2 at thrift shops.
18. Bobble Heads – Bobble Heads are fun for kids, but don't just get a random bobble head…. make sure it is a character they love already!
19. Funko Collectibles – I cannot tell you how many funko pops I have seen at thrift stores! Keep your eyes open for the collector in your life.
20. Tools – This is also a great gift for someone just starting out. If you can find a ladder at a garage or estate sale, buy it for that person who just got their first house!
21. High Quality Clothing Items – My husband and I know what our favorite brands are. If he finds a pair of Madewell or Paige jeans in my size, I am very happy! If I find a Penguin or Volcom button down in his size, he is also very happy.
22. Low Use Clothing Items – My oldest wanted a 'black puffer jacket'. She did not care about the brand, just a big black long jacket for cold, wet days. We have cold, wet days maybe 10 days a year in Los Angeles…. OK, maybe a few more, but jackets are rarely worn. I had a jacket just to her liking in my Amazon cart for about $50, and then someone was giving away the LITERAL same jacket on a local 'buy nothing' group and said "I think my daughter only wore this once'. My daughter was happy with the jacket and extra happy that she and her brother each got a bonus $25 gift card to their favorite coffee shop in their stockings. Everyone wins!
23. Brand New Items bought at Thrift Stores – We have found that many businesses donate overstock to our local Goodwill. This is always worth checking out.
24. Brand New Items gifted on a Buy Nothing Group – If you are not already in your local "Buy Nothing Group" what are you even doing? Buy Nothing has been a great place for us to not only receive items, but we have also gifted several items – sometimes brand new!
25. Snowglobes – A little one on our shopping list wanted a snowglobe for Christmas one year. I was floored to see how expensive they were new! I now keep my eyes open for preloved snow globes at thrift shops. Of course do not gift a snowglobe that is mirky, but there are so many in beautiful condition!
26. Decorative Figurines – We all have that one friend who loves Willow tree and or Lladro figurines. These are everywhere!
27, Sports Paraphernalia – Sometimes very valuable items can be found at thrift stores! Know your friends favorite teams!
28. Vintage Records – If you are willing to dig, you can find some gems for your vintage record collecting buddy.
29. CDs – Our kids love CDs for listening in their rooms. We usually find CDs for $1 – $2!
30. Blu-Rays and DVDs – If you have a friend or family member that does not like to use streaming services, finding second hand movies can be a great way to build their library.
31. Purses
32. Vintage Scarves
Second hand gifts can be a great idea for a variety of reasons. Here are a few reasons why second hand gifts can be a good choice:
They are often more affordable: Second hand gifts can be a more budget-friendly option, especially if you are looking for something specific or hard to find. Many second hand stores offer a wide selection of items at discounted prices, making it easier to find a gift within your budget.
They can be more unique: Second hand gifts can often be more unique and special than new gifts, as they may be harder to find or come from a different time period. This can make them more meaningful and memorable for the recipient.
They are environmentally friendly: Buying second hand gifts can help reduce waste and reduce the demand for new products, which can help reduce the environmental impact of consumerism. By choosing a second hand gift, you can help reduce your own carbon footprint and contribute to a more sustainable future.
They can support local businesses: Many second hand stores are small, locally owned businesses that rely on the support of their communities to thrive. By choosing a second hand gift, you can help support these businesses and contribute to the local economy.
They can have sentimental value: Second hand gifts can often have a special sentimental value, especially if they are vintage or antique items. This can make them more meaningful and personal for the recipient.
Overall, second hand gifts can be a great choice for a variety of reasons. Whether you are looking for something affordable, unique, environmentally friendly, or sentimental, there are many benefits to choosing a second hand gift.