Sharkboy and Lavagirl Coloring Activity Sheet
Sharkboy and Lavagirl is a cult classic for little kids. Subscribers to Netflix cannot only watch Sharkboy and Lavagirl for FREE, they can also watch the sequel "We Can Be Heroes" which is exactly as fantastic in the eyes of those who enjoy Sharkboy and Lavagirl.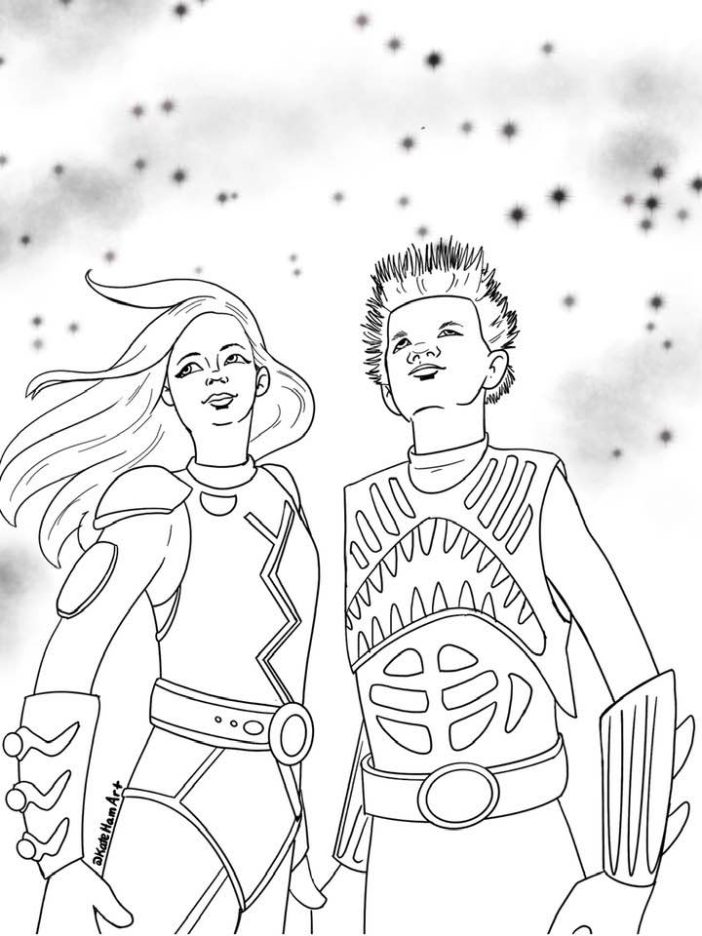 My kids all went through a big Sharkboy and Lavagirl phase. My youngest still loves to watch both Sharkboy and Lavagirl movies. Between you and me, I kinda think my oldest likes to watch the first movie still, not because of Sharkboy, but because Team Jacob.
What is Sharkboy and Lavagirl?
"Bullied by classmates, young Max (Cayden Boyd) escapes into a fantasy, conjuring up the action-packed lives of Lavagirl (Taylor Dooley) and Sharkboy (Taylor Lautner). But one day, Lavagirl and Sharkboy suddenly come to life — and their world, Planet Drool, needs a hero named Max. As Max escapes to Planet Drool, he battles aliens and tries to save his new friends' planet from destruction. He also battles his bullies, who have become villains like the Ice Princess (Sasha Pieterse)."
Is there a Sharkboy and Lavagirl 2?
Yes! The sequel to Sharkboy and Lavagirl is called "We Can Be Heroes". We Can be Heroes debuted on Netflix in 2020. We Can Be Heroes features "Guppy" who is the child of Sharkboy and Lavagirl as well as another heroic preteen named "Missy". Not to give anything away, but they teach us all that even little ones can be heroes.
You can find FREE We Can Be Heroes Coloring Pages Here!
Sharkboy and Lavagirl Coloring Sheet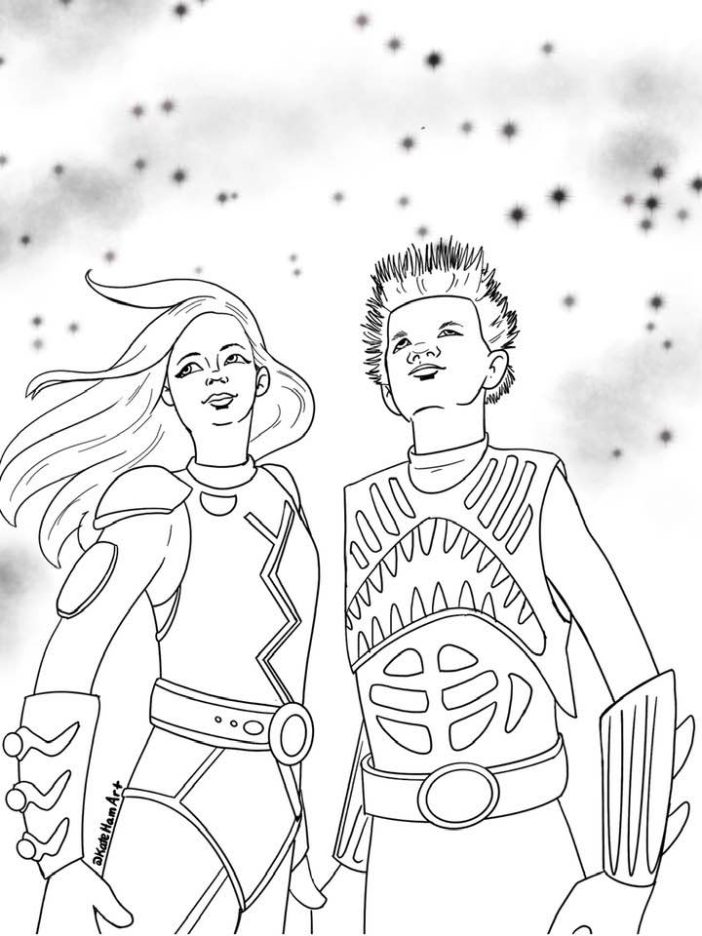 Feel free to print out this coloring sheet. Print from your home or school computer. Please feel free to share this post with your friends who also love these quirky superheroes.
Is Sharkboy and Lavagirl too scary for little kids?
Sharkboy and Lavagirl, in my opinion is the perfect action movie for really little kids. The special effects are so ridiculous that even the youngest kids can tell it is fantasy.
Feel free to check out our other FREE Printables on our blog! There are literally hundreds of free printables from Disney to American Girl Doll to LEGO coloring and activity sheets.