Sharkboy and Lavagirl INSTANT DOWNLOAD Valentine's Day Card
Disclosure: These images are drawn by me and INSPIRED by my daughter's favorite film "Sharkboy and Lavagirl".
My daughter asked for Sharkboy and Lavagirl Valentine's Day cards but a quick search came up empty. I created the following digital Valentine's Day card for her to use in class and realized there may be other fans that may also want to share their Sharkboy and Lavagirl fandom on Valentine's Day. We hope you have a fun and safe holiday.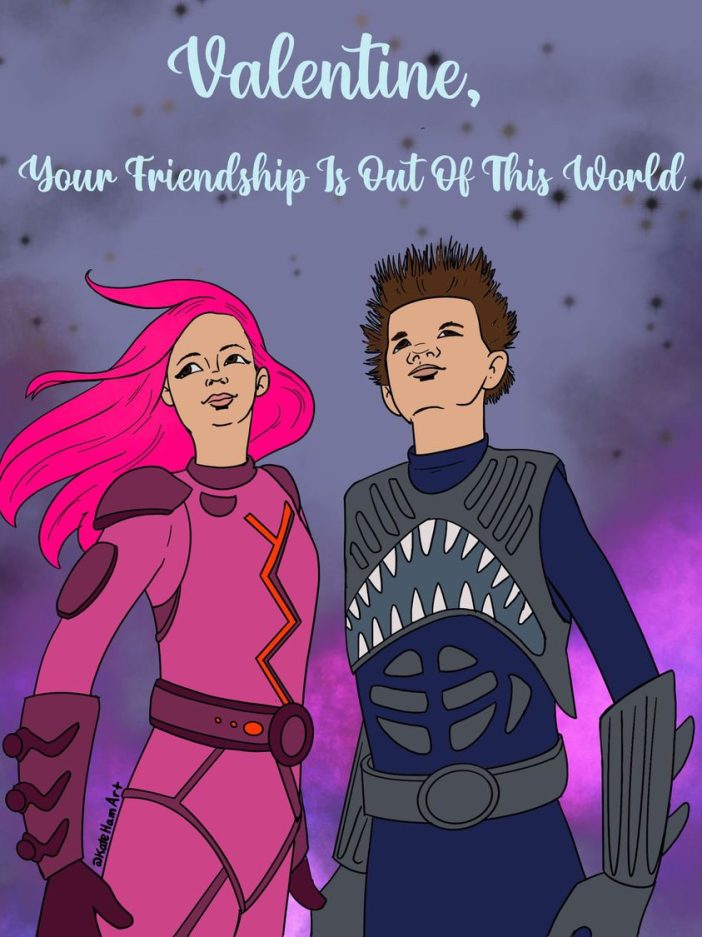 Digital Cards are perfect for social distancing!
This year with most schools still either operating virtually or at least with some social distance measures in place; handing out paper cards may not even be allowed. Downloading a digitally shareable card will allow teachers to email to students or post on classroom's digital message board. Once downloaded, you are also able to resize and print as you wish (full size or simply resize for a traditional classroom mini card). If you share on social media I would love for you to tag @KateHamArt on Instagram.
In the future I will curate a few fun Sharkboy and Lavagirl themed treats to share with a printable Valentine, but I think for 2021 that is a little irresponsible. For now I would only like to encourage sharing a digital greeting and nothing that helps spread germs around. Let's all be superheroes and stop the spread. This printable is completely free, but I do ask that you tag us in social media or share the post with other Sharkboy and Lavagirl fans.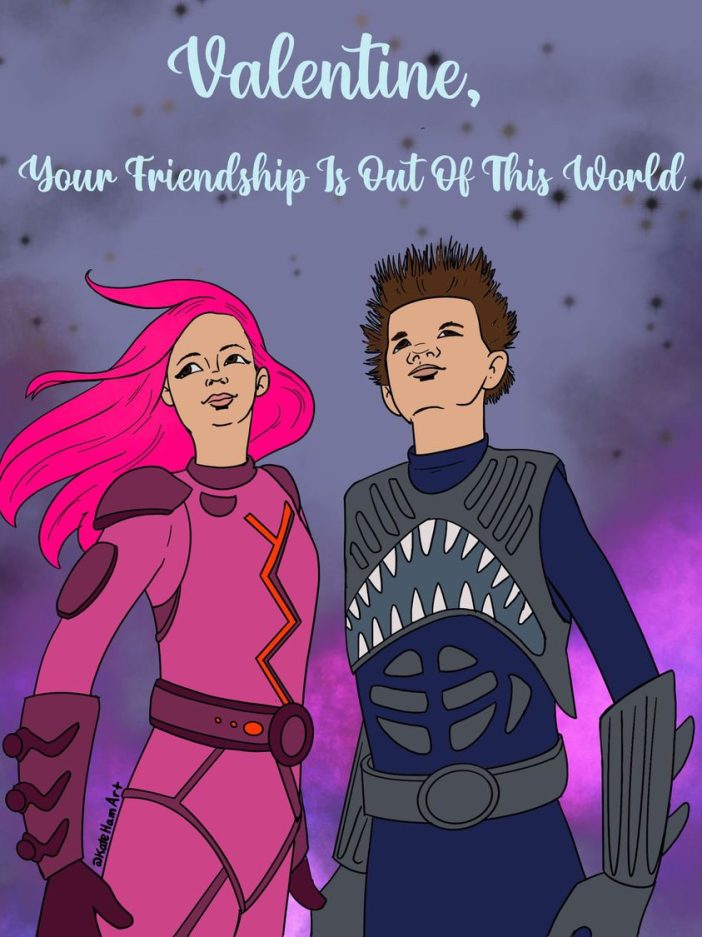 Want to see more of my artwork and fan art? Follow @KateHamArt on Instagram! If you are a blogger (or anyone!) looking for printables for your business, please contact me here.
FREE Sharkboy and Lavagirl Printable Activity Sheets are available in the below posts too!
Sharkboy and Lavagirl Coloring Sheet (free printable!)
We Can Be Heroes Coloring Sheet (free printables!)
What is Sharkboy and Lavagirl?
Sharkboy and Lavagirl is a cult classic for early elementary aged kids. My teenagers still remember loving this movie as little ones. Our youngest child loves watching Sharkboy and Lavagirl and the sequel "We Can Be Heroes" on Netflix. Fun fact, if your teens (or you) love Twilight and are 'Team Jacob" you may enjoy seeing the actor who plays young Sharkboy!
"Bullied by classmates, young Max (Cayden Boyd) escapes into a fantasy, conjuring up the action-packed lives of Lavagirl (Taylor Dooley) and Sharkboy (Taylor Lautner). But one day, Lavagirl and Sharkboy suddenly come to life — and their world, Planet Drool, needs a hero named Max. As Max escapes to Planet Drool, he battles aliens and tries to save his new friends' planet from destruction. He also battles his bullies, who have become villains like the Ice Princess (Sasha Pieterse)."