She Hulk Attorney at Law – Coloring Pages for Kids
Disclosure: This is fan art made by me. This is not a licensed product, please enjoy for free.
She Hulk Coloring Pages for kids! A review on She Hulk Attorney at Law for parents is coming soon! While She Hulk is not exactly for the youngest of viewers, everyone likes to grab some crayons and color.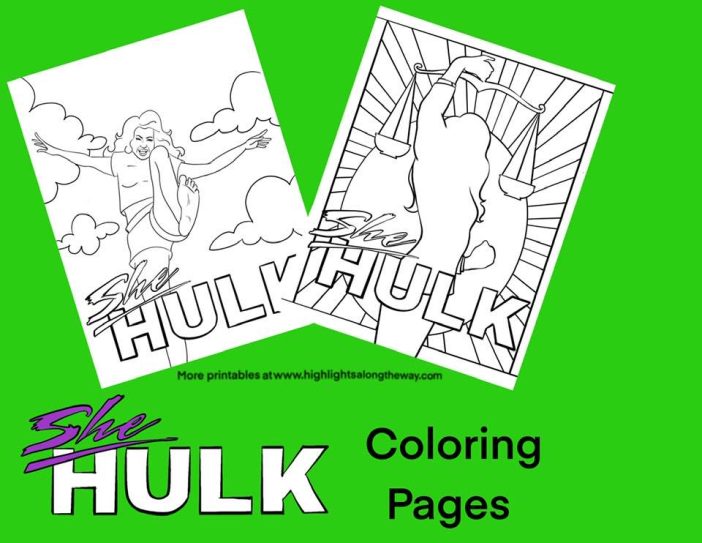 She Hulk Attorney at Law – Disney Plus Series – Non Spoiler review coming soon!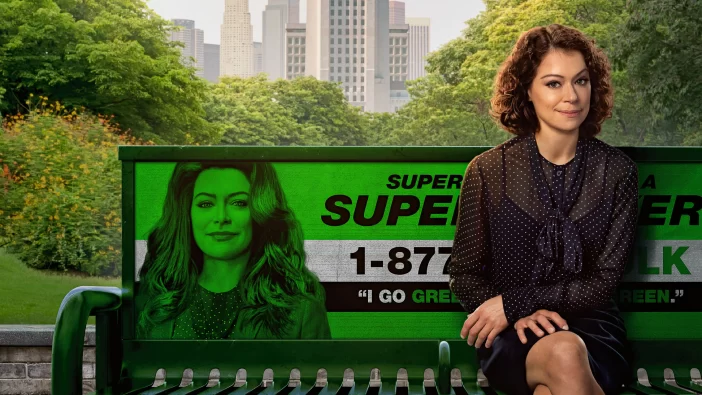 Looking for more Marvel Coloring Pages?
She Hulk is sure to be a hit on Disney+. Make sure to check out all our other Marvel themed coloring pages and activity sheets. Many of these items have come directly from Disney. A few are fan art made by me! Click and print and enjoy for personal use.
Guardians of the Galaxy Coloring Pages
Captain America Coloring Pages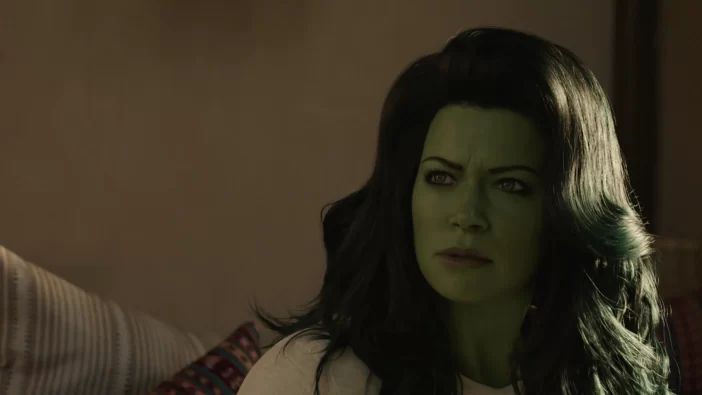 Is She-Hulk Attorney At Law appropriate for Kids?
No Spoiler review for my Marvel expert corespondent – J – take it away, J!
I recently had the privilege of previewing the first 4 episodes of Marvel's latest TV show: "She-Hulk: Attorney At Law"
As a courtesy to all our readers here is my NON-SPOILER review! Is She-Hulk appropriate for kids? And what content should parents be warned about with young viewers?
"She-Hulk: Attorney At Law" – the first episode releasing August 18th, 2022 on Disney+ – is the latest Marvel TV show. The show centers around Jennifer Walters, cousin to Bruce Banner. In a freak accident, "Jen" gains Hulk-like powers. The show follows Jen as she tries to resume her normal life as a lawyer.
In terms of tone, She-Hulk is upbeat and comedic. The characters "break the fourth wall" on occasion, adding to this effect. It's interesting, and in my opinion, opens up a lot of possibilities for the MCU. I'm very excited for the remaining 5 episodes that will complete the nine-episode season 1. It is obvious this show targets teen and young adult audiences, which brings us to the question: Is She-Hulk an appropriate show for kids?
Although many Marvel shows are quite family-friendly, I wouldn't say She-Hulk quite fits into that category. She-Hulk is rated TV-14, which I agree is a fair rating. In the first episode alone, there are depictions of alcohol, and language – including an F-bomb. According to Disney+, She-Hulk receives this rating for: suggestive dialogue, language, sexual content, and violence. Personally, I would not recommend this show for anyone younger than 13.
Outside of that, I would highly recommend this show for older audiences, especially teens and Marvel fans. I am exceptionally excited to see what the other half of this show holds for the MCU. With so many new shows, characters, and plot lines it was starting to seem a little chaotic. (good chaos) However, I can tell you without spoilers, that already She-Hulk has tied in some of the loose ends and answered some of the vast numbers of questions we all have.
Obviously, a lot is happening in the MCU right now. And that's a good thing, because we get so many new awesome characters like She-Hulk! But what makes this show a little different from the last 7, is that it's already begun connecting plotlines for recent shows and movies. Also, as I said earlier, this show was designed with more adult content which separates it from shows like "Hawkeye" or "Falcon and the Winter Soldier", which were a bit more family-friendly. As well, the format of the show is a little different, as it includes flashbacks and characters "breaking the fourth wall." Overall, She-Hulk is a funny, well-written, and altogether entertaining show and I highly recommend it to any avid Marvel fan. (that is, marvel fans over age 13) The first episode will be released on Disney+ THIS THURSDAY 8/18/2022!! Following that, the remaining nine episodes are scheduled to be released weekly on Thursdays until the 9 episode season concludes on October 13th. Thanks for reading, and make sure you check out "She-Hulk", streaming on Disney+!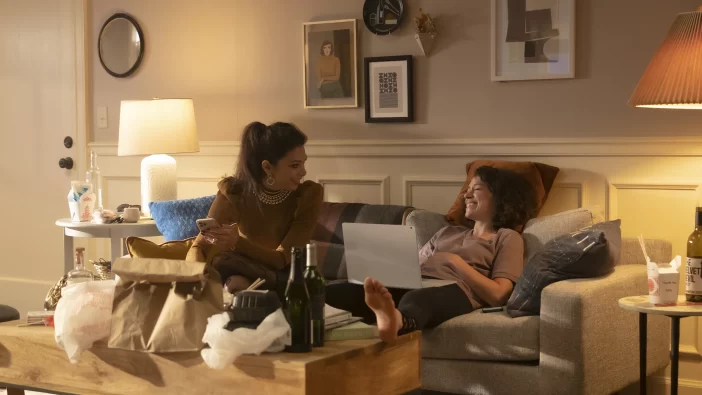 She Hulk Coloring Pages
Free coloring pages featuring fan art of the new Disney Plus series "She Hulk Attorney at Law". Click to print from your home or office computer. Feel free to download digitally to color on a tablet. These are for personal use only. They are not to be used to be sold in any way. You may not use them to color on your monetized YouTube Channel.
Watch me color both on YouTube!
Also – Check out a sneak peek of the red carpet launch event on YouTube!
She Hulk Attorney at Law Coloring Page – Click and Print the Below Image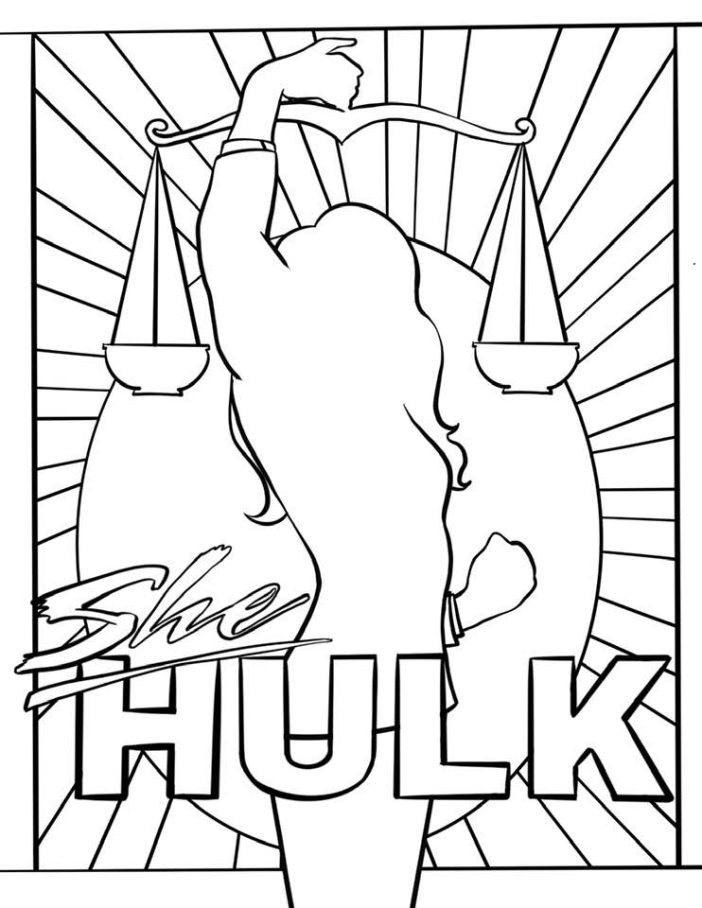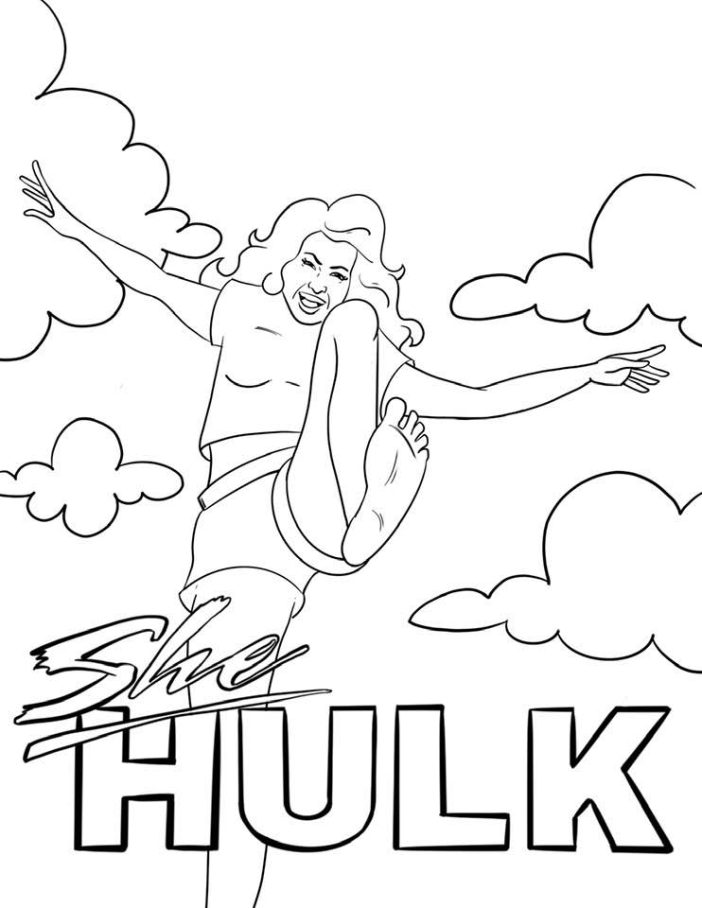 She Hulk Official Trailer for Disney Plus
August 18 – "She-Hulk: Attorney at Law" (New episodes streaming Thursdays)
In Marvel Studios' "She-Hulk: Attorney at Law," Jennifer Walters (Tatiana Maslany)—an attorney specializing in superhuman-oriented legal cases—must navigate the complicated life of a single, 30-something who also happens to be a green 6-foot-7-inch superpowered hulk. The nine-episode comedy series welcomes a host of MCU vets, including Mark Ruffalo as Smart Hulk, Tim Roth as Emil Blonsky/the Abomination, and Benedict Wong as Wong, as well as Ginger Gonzaga, Josh Segarra, Jameela Jamil, Jon Bass and Renée Elise Goldsberry. Directed by Kat Coiro (Episodes 1, 2, 3, 4, 8, 9) and Anu Valia (Episodes 5, 6, 7) with Jessica Gao as head writer. Executive producers are Kevin Feige, Louis D'Esposito, Victoria Alonso, Brad Winderbaum, Kar Coiro and Jessica Gao.
ABOUT DISNEY+
Disney+ is the dedicated streaming home for movies and shows from Disney, Pixar, Marvel, Star Wars, and National Geographic, along with The Simpsons and much more. In select international markets, it also includes the new general entertainment content brand, Star. The flagship direct-to-consumer streaming service from The Walt Disney Company, Disney+ is part of the Disney Media & Entertainment Distribution segment. The service offers commercial-free streaming alongside an ever-growing collection of exclusive originals, including feature-length films, documentaries, live-action and animated series, and short-form content. With unprecedented access to Disney's long history of incredible film and television entertainment, Disney+ is also the exclusive streaming home for the newest releases from The Walt Disney Studios. Disney+ is available as a standalone streaming service or as part of The Disney Bundle that gives subscribers access to Disney+, Hulu, and ESPN+. For more, visit disneyplus.com, or find the Disney+ app on most mobile and connected TV devices.