Sherlock Gnomes Coloring Sheets
Paramount Pictures and Metro-Goldwyn-Mayer Pictures present Sherlock Gnomes!  The wait is almost over, it opens this weekend! This silly twist on Sherlock Holmes is sure to delight kids and adults alike.  Today we are sharing free Sherlock Gnomes coloring sheets that you can print from your home computer!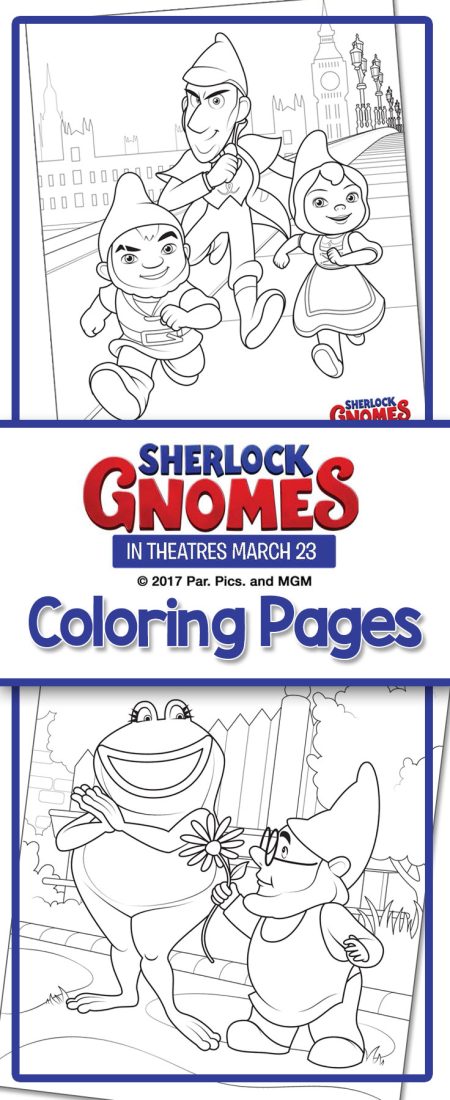 Sherlock Gnomes looks like silly fun that is perfect for Spring Break.  Animated films are so fun to see in theaters, but they are also tend to be something kiddos watch over and over again once they come out for home viewing.  Kids are sure to be big fans. These printables will be a fun way for kids to enjoy the movie in another way.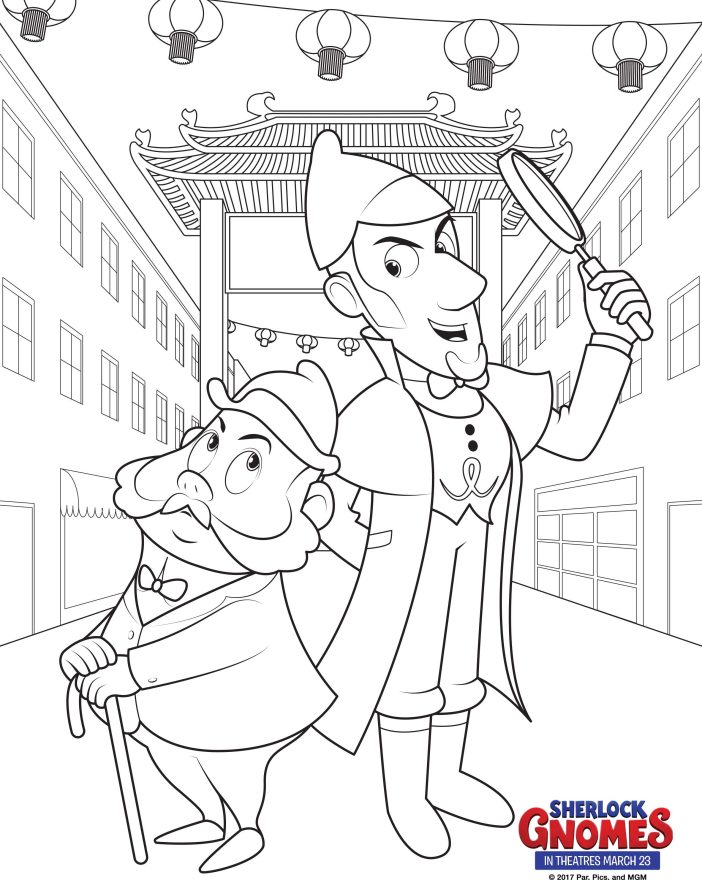 The beloved garden gnomes from GNOMEO AND JULIET are back for a whole new adventure in London. When Gnomeo and Juliet first arrive in the city with their friends and family, their biggest concern is getting their new garden ready for spring. However, they soon discover that someone is kidnapping garden gnomes all over London. When Gnomeo and Juliet return home to find that everyone in their garden is missing – there's only one gnome to call… SHERLOCK GNOMES. The famous detective and sworn protector of London's garden gnomes arrives with his sidekick Watson to investigate the case. The mystery will lead our gnomes on a rollicking adventure where they will meet all new ornaments and explore an undiscovered side of the city. This action-packed sequel features the voices of returning cast, James McAvoy, Emily Blunt, Michael Caine, Maggie Smith, Stephen Merchant and Ozzy Osbourne, plus Johnny Depp as Sherlock Gnomes, Chiwetel Ejiofor as Watson and Mary J. Blige as Irene.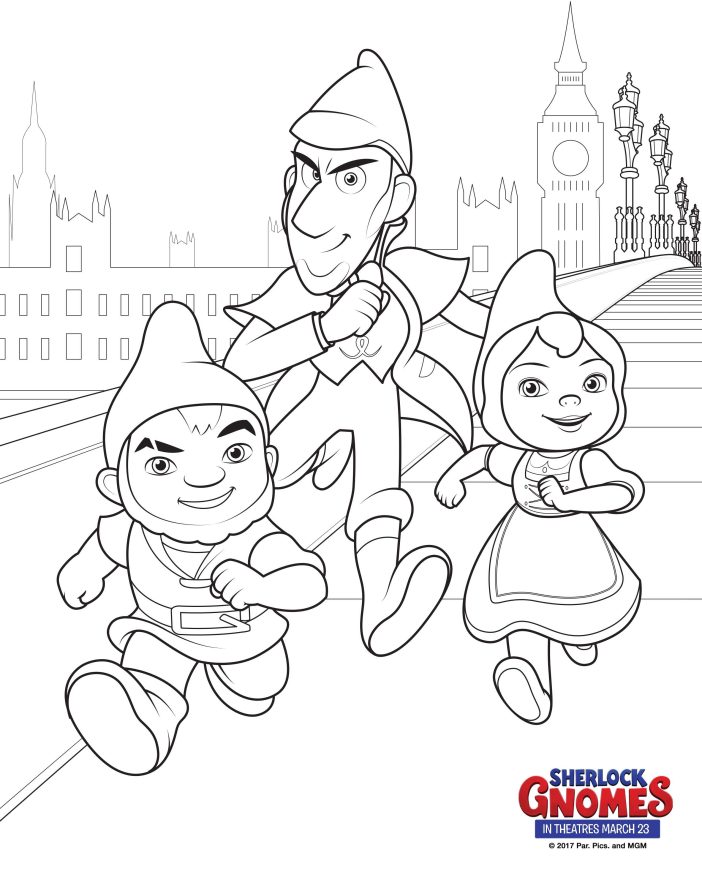 Sherlock Gnomes printables would be a fun addition to a Sherlock Gnomes birthday party or play date.  We love to find fun and free things for birthday parties, play dates, and rainy days.  These coloring pages are perfect!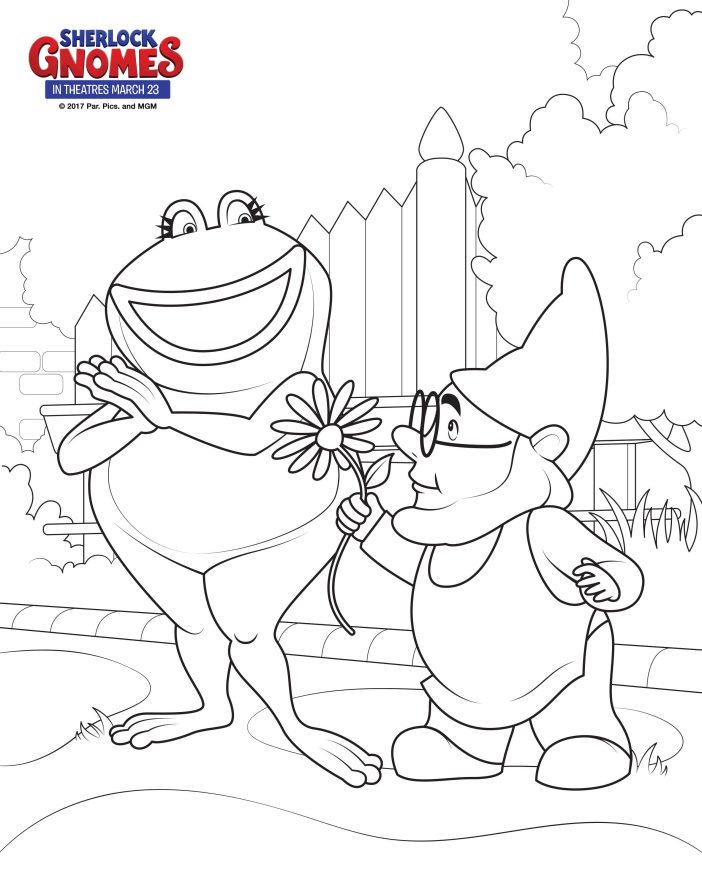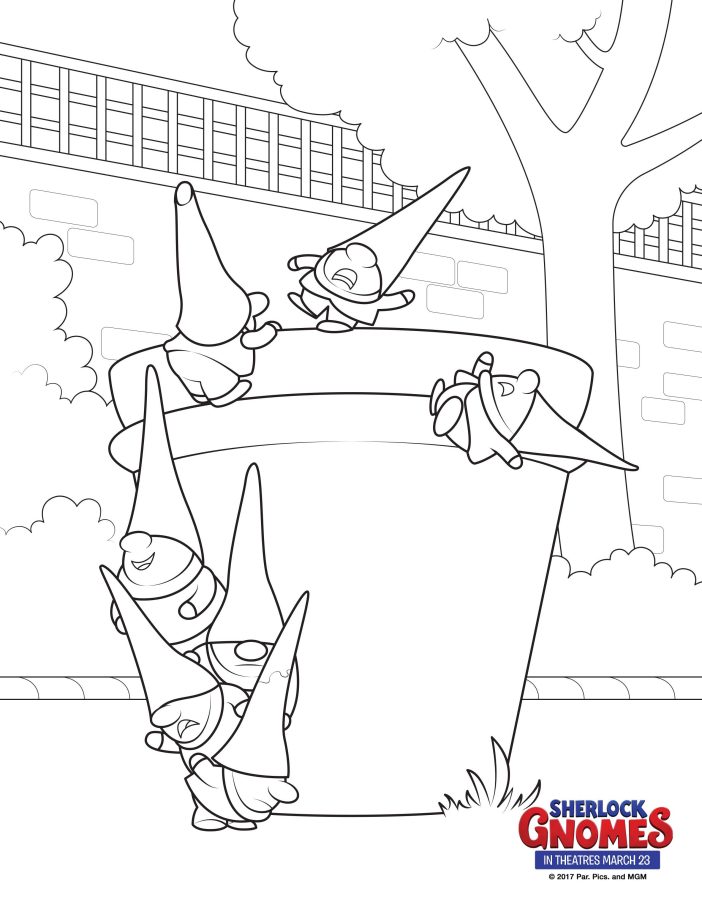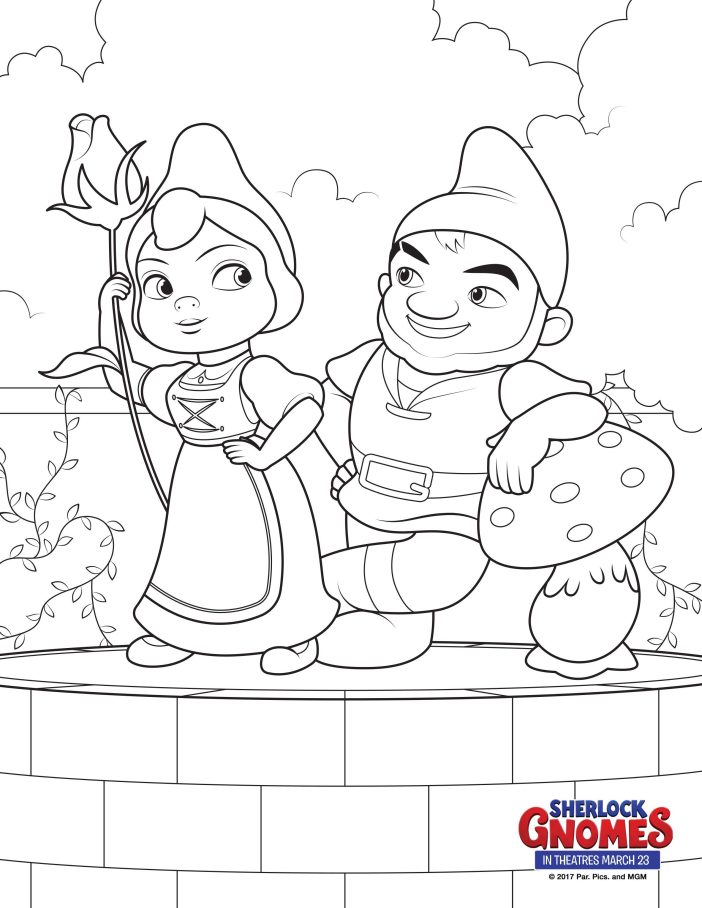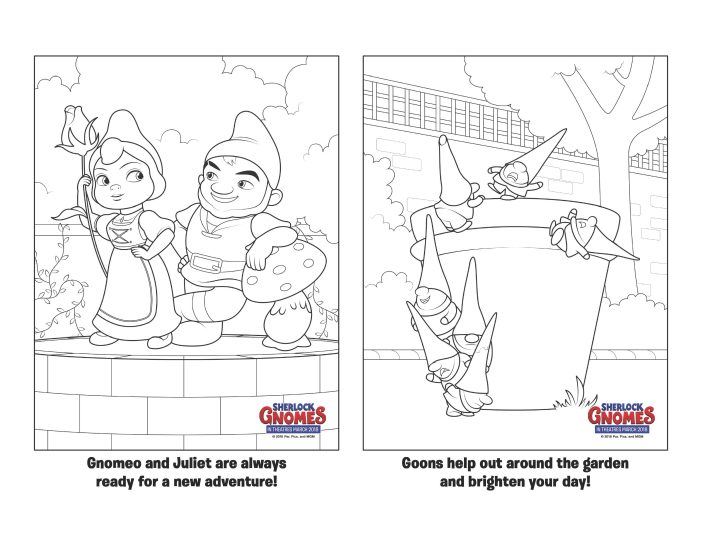 Follow Sherlock Gnomes on all the things!
SHERLOCK GNOMES

Hashtag: #SherlockGnomes
Facebook: /SherlockGnomes
Twitter: @SherlockGnomes
Instagram: @SherlockGnomes