"A Sickle Cell Coloring Book for Kids"
Disclosure: Highlights Along the Way is a participant in the Amazon Services LLC Associates Program, an affiliate advertising program designed to provide a means for sites to earn advertising fees by advertising and linking to amazon.com.
Teaching kids about serious medical conditions is not an easy task. Medical information is often available for adults to understand, but it simply is not helpful for children. "A Sickle Cell Coloring Book" quite literally spells out the "ABCs" of Sickle Cell Disease. The Sickle Cell Coloring Book for Kids is an educational resource specifically written for young children. Whether your child has sickle cell disease, a friend with the disease, or if you simply want them to gain knowledge on the subject, this is coloring book is a perfect tool! Parents, caregivers, as well as medical professionals can use this as a guide to help educate and empower children who have been diagnosed with sickle cell disease.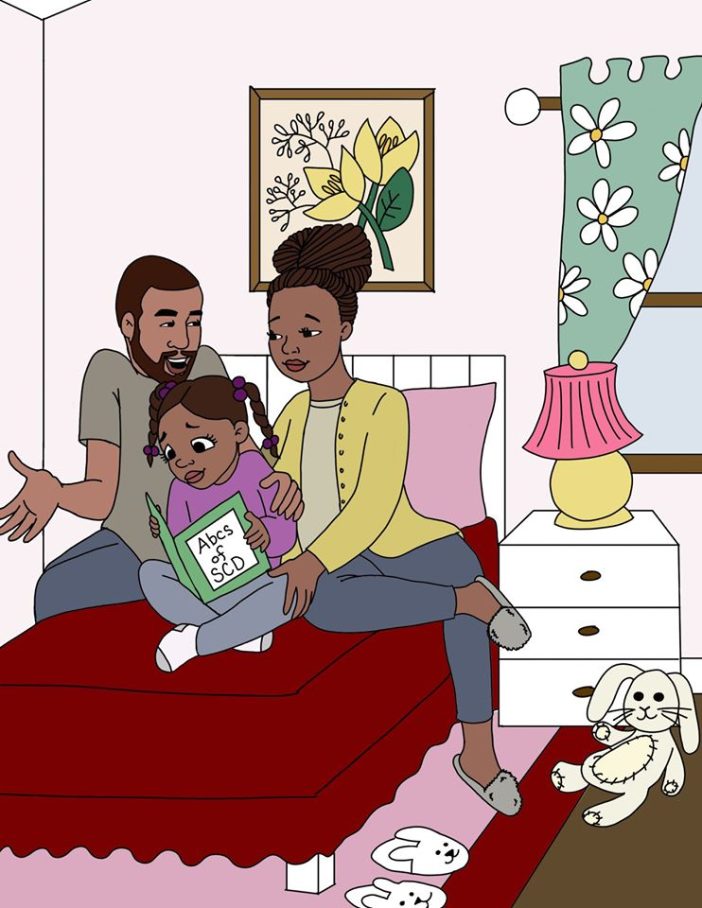 A Sickle Cell Coloring Book for Kids was written by Elle Cole, who is a well known podcaster and blogger at Cleverly Changing. One of Elle's children lives with sickle cell disease and her knowledge and compassion shines through in this book. If your child is living with sickle cell disease or wants to know more about it, the author explains the complexity of this condition that is not scary but empowering for elementary aged children.
What is also exciting about this book is that Elle hired me to illustrate her book. While I have been hired to illustrate books and coloring sheets before, this is the first book that the author has successfully published. This was an honor for me to be a part of such an important project. While anyone of any race can have sickle cell disease, it is far more prevalent in the African American community. I personally knew one child at my elementary school who had sickle cell disease, I do not have any family members or close friends with SCD. I felt it was very important to learn as much as I could about SCD before and during this project. I truly appreciate Elle's patience with me as I learned not only about SCD, but also as I worked at getting details of things I was unfamiliar with from medical equipment to hairstyles to correct. At every point of this project I was well aware that I was lucky to be a small part of something that is going to help so many families for years to come.
You can purchase this 26 page coloring book from Amazon.
From Amazon…
A Sickle Cell Coloring Book for Kids features:
Beautiful original illustrations―Over 26 coloring pages from the letter A to Z all related to caring for a child with blood disorders. Large 8.5 x 11 inch pages, easy to color for kids
Educational and fun―Each page is an effective and fun-filled way to relax and reduce stress while coloring. Suitable for coloring with pencils, crayons, and gel pens
Made for diverse families―The coloring pages feature children, adults, and medical professionals from different ethnic groups because sickle cell disease affects families from multicultural backgrounds all over the world.
Positive and inspiring―The book is a positive keepsake that gives young sickle cell warriors a chance to boost their confidence and creativity.
I hope this book is a huge success and a great tool for families for years to come! Please tag me on Instagram at @KateHamArt if you get the book and color it! I would love to see it and reshare with permission.
If you are a blogger or writer looking for printable coloring sheets for your blog, magazine, or book, please check out my website Kate Ham Art and follow my growing Instagram account @KateHamArt . Do not hesitate to reach out if you would like me to create printables or book illustrations for your next project.