Sing Movie Coloring Sheets and Printables
Sing the movie is on Netflix. Fans of the show can click and print free coloring pages and Sing themed activity sheets below. Johnny, Meena, and the entire cast from Sing are available to print out. These coloring pages are high resolution and easy to print out or color digitally. Please enjoy with your Sing Fan. Grab your crayons and color at home or at school!
Sing 2 is coming to theaters on November 27th, Fans of the hit animated film will be delighted to see their favorite Sing characters are back for more. Check out the coloring sheets and Sing themed activity sheets below. Thank you to Illuminations for sending us free cartoon coloring sheets to share with our audience!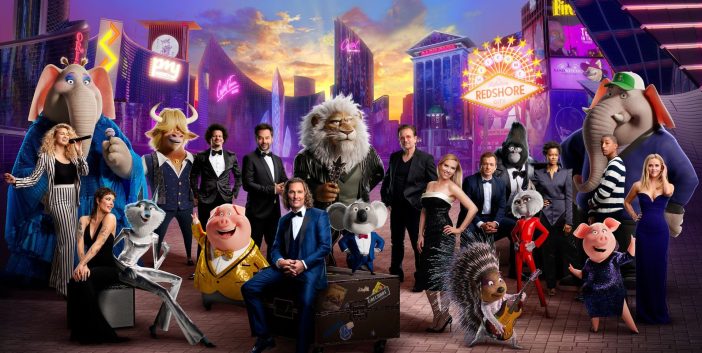 I love this photo of the actors who voiced Sing next to the cartoon character they played. I personally didn't love Sing, but nobody can argue that it is an all star cast. My kids are really looking forward to the sequel!
Illuminations hit animated movie Sing is still going strong on Netflix. While I was not a fan, our kids thought it was hilarious and inspiring. The cartoon characters are cute and the songs they sing are perfection. Audiences loved cheering on Meena, Johnny, Rosita, and may others as they soar to stardom! Below are some fun coloring pages you can print from your home computer.
Free printable coloring pages and activity sheets are perfect for holiday and birthday parties. Free printables are a wonderful way to stretch a budget. Looking for other cartoon coloring pages? We have literally thousands of cartoon coloring pages on our blog! Check out the library of free high resolution coloring pages that continues to grow!
SING 2 Trailer


Sing was such a popular animated film that Sing 2 is coming to theaters on November 27, 2021. To celebrate the next chapter of Sing with Sing 2 we are resharing these fun free coloring pages featuring Sing characters. Please feel free to print out any and all of the high resolution coloring sheets or activity sheets of your favorite Sing characters.
Sing Coloring Pages
If you enjoy the printable coloring sheets to celebrate Illuminations "SING" , make sure to check out our printable section featuring Raya and the Last Dragon, Flora and Ulysses Coloring Sheets, Go Dog, Go! Coloring sheets Gabby's Dollhouse Coloring Sheets , We Can Be Heroes Coloring Sheets, Sharkboy and Lavagirl Coloring Sheets, American Girl Doll Coloring Sheets , Olaf Coloring Sheets, Coco Coloring Sheets , Trolls Coloring Sheets , and so many more on our site!
MEENA Coloring Sheet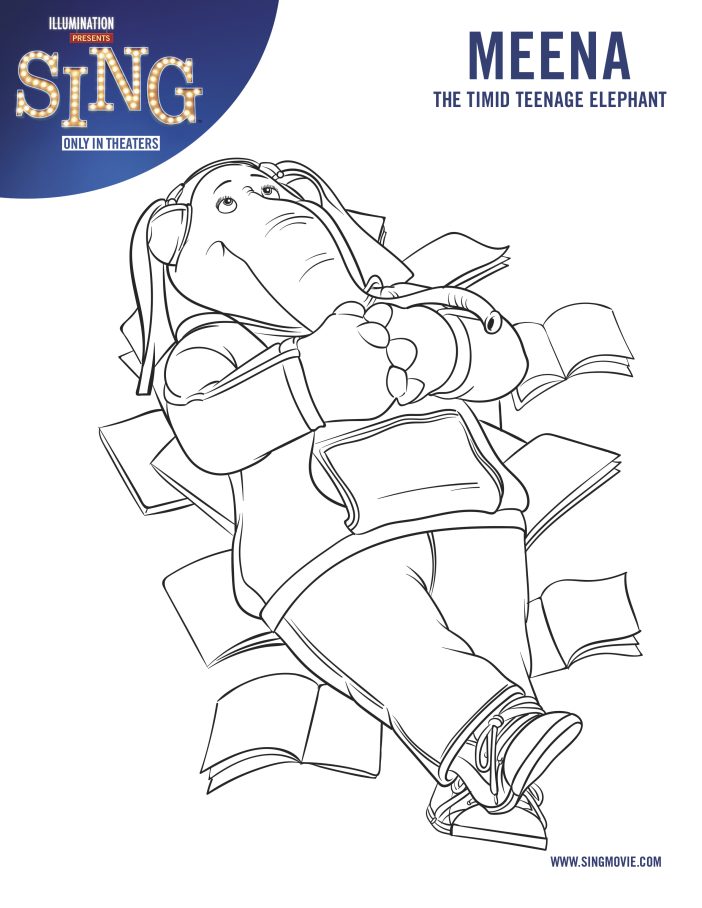 Johnny Coloring Sheet – Sing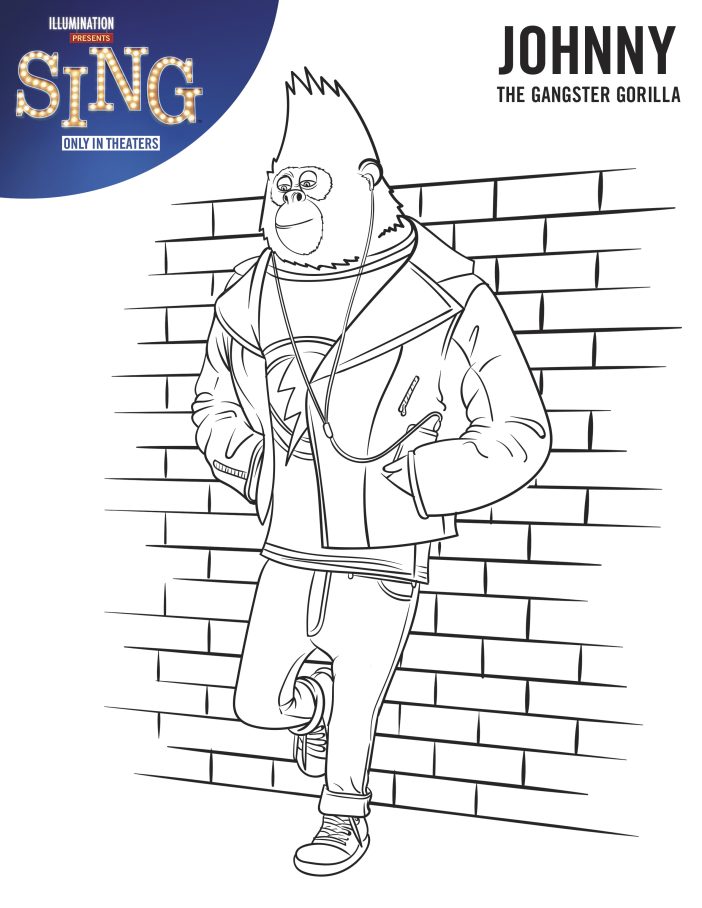 Sing Movie Free Printable Christmas Ornament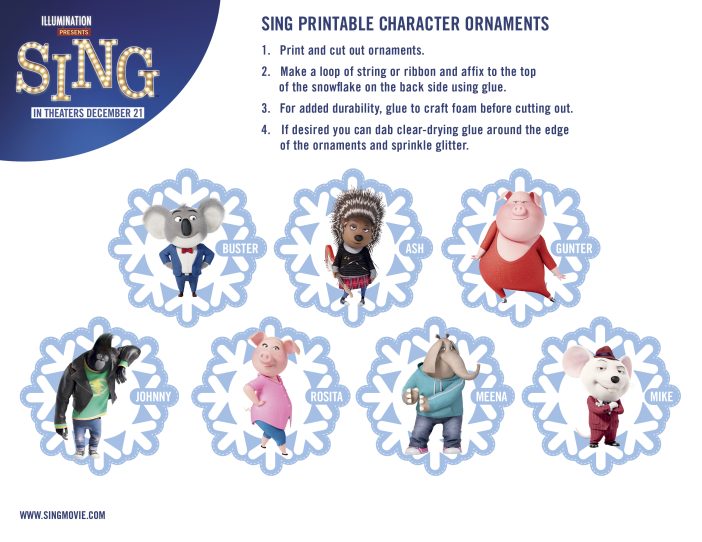 Click and print free activity sheets from the cartoon SING and SING 2
Download all the Sing coloring pages and activity sheets by using this link.
Sing 2 is in theaters on November 27, 2021 everywhere. Celebrate by enjoying these activity sheets with your family before seeing the sequel in the theaters.
Sing is in theaters on December 21st just in time for Christmas. We saw an early screening last week and the kids were cracking up. I am thrilled to share some Sing Movie Coloring Sheets and Activity Sheets here! These Sing printables are high resolution and free to download. Thank you to Illumination Studios for allowing us to share with our readers.
I'd be lying if I said I loved it. It was fun for the kids, but it didn't really keep my attention. If I wanted to nit pick, I could say some things about stereotypes that did society no favors…. but I am trying not to nit pick. Since I am being nit picky, I am not a fan of kids movies have jokes that are inappropriate for kids. I had to lean over to my 10 year olds on more than one occasion and say "Do not repeat that.". Sing is a little naughty. Fair warning friends.
While I didn't love it, I seemed to be the only one in the theaters that felt that way. It does offer tons of laughs, awesome music, incredible animation, and a great overall message. Sing is coming out at the perfect time for families to enjoy during the holiday season. And because our readers love animated films and free printables associated with those films I had to share!
Above are several printables to celebrate the movie Sing. These Sing Movie Coloring pagess and printables are free to download and use as you would like. Enjoy free Sing coloring pages and dot to dots, also feel free to print out the entire Sing Printables collection with the download link at the top of this page. You can also pick and choose your favorites. We have coloring sheets, Sing Holiday Ornaments, finger puppets of your favorite characters, word searches, and more Sing coloring pages!
Please check out all our printables here and share this link with your friend!
Save