SOLO: A STAR WARS STORY Coloring Pages & Activity sheets
In celebration of the newest film in the Star Wars franchise, we have some fun new SOLO: A STAR WARS STORY Coloring Pages and Activity sheets!  I am excited that we have SOLO : A STAR WARS STORY coloring sheets and activity sheets that you can print from your home computer. These brand new coloring sheets feature old favorites and new characters from the latest Star Wars film!  These printables are completely free, just click and print.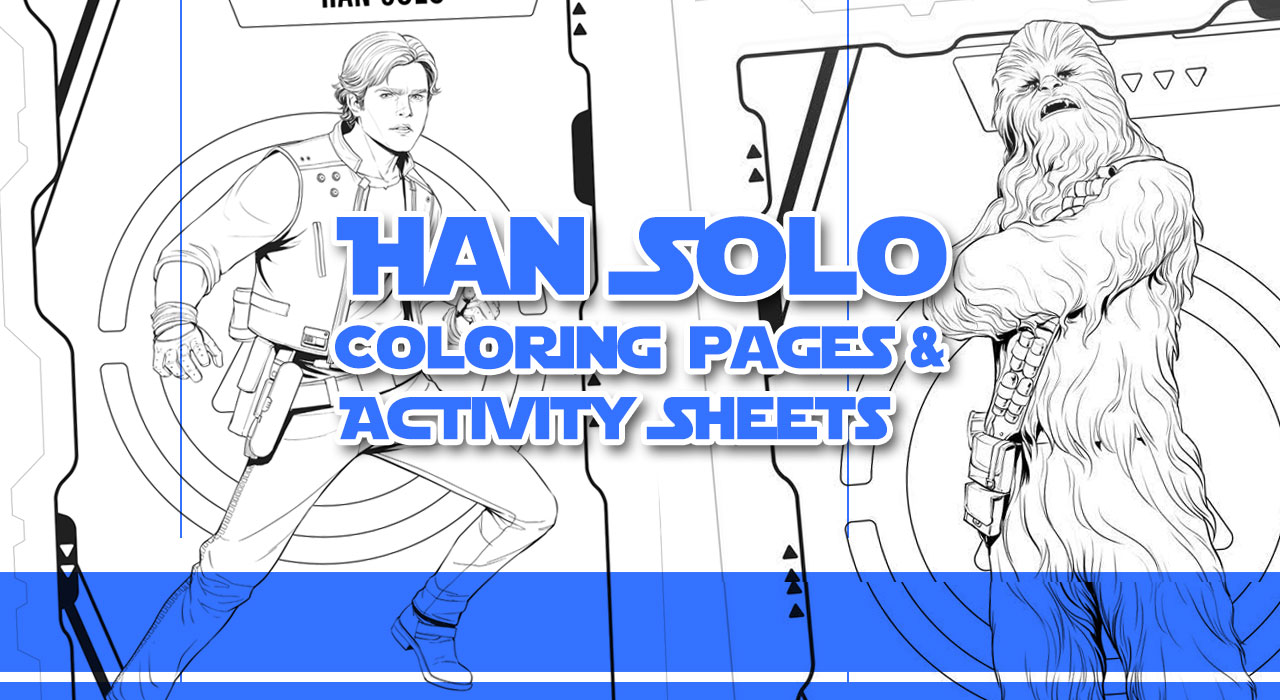 SOLO: A STAR WARS STORY opens in theaters everywhere on May 25th.  Star Wars fans do not have long to wait, and these new activity sheets and coloring sheets will help as the premiere draws closer! Printable coloring and activity sheets from Disney are a fun tradition in our house.  We know that when these free Star Wars coloring sheets printables become available it means the movie is almost here!  It is a fun, and budget friendly way to just build excitement in our house before the movie opens in theaters.  After we have seen the movie, these activity sheets become an easy way to simply extend the fun.  We love having a big  archive of printables  that we can access for play dates and rainy days.
We often use Star Wars Coloring sheets printables as a free party activity as well. We have already had two Star Wars Birthday Parties in our house and we are planning on Star Wars Birthday Party number 3.  Don't miss out on our Star Wars Cupcakes recipe that is as tasty as it is cute! If you are looking for fun and free Birthday Party activities and crafts, these printables are perfect!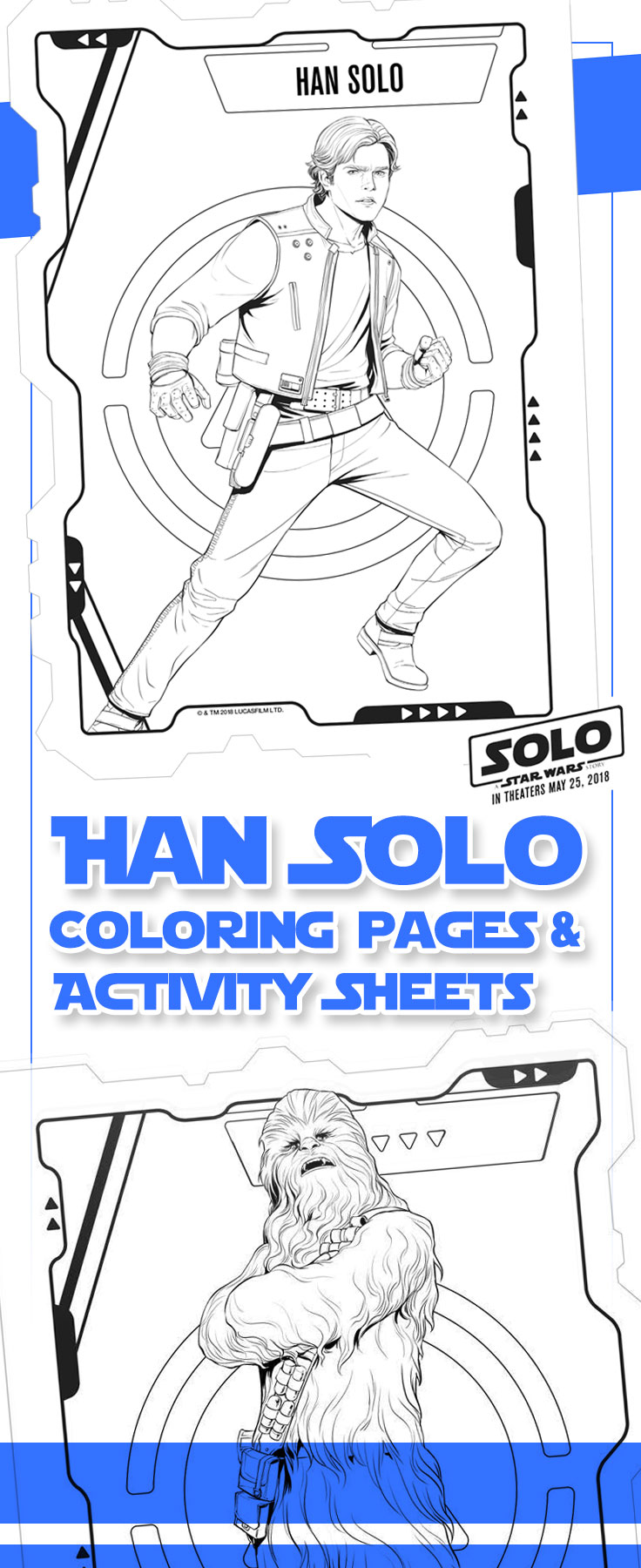 "Board the Millennium Falcon and journey to a galaxy far, far away in SOLO: A STAR WARS STORY, an all-new adventure with the most beloved scoundrel in the galaxy. Through a series of daring escapades deep within a dark and dangerous criminal underworld, Han Solo befriends his mighty future copilot Chewbacca and meets the notorious gambler Lando Calrissian, in a journey that will set the course of one of the Star Wars saga's most unlikely heroes. The film stars Alden Ehrenreich, Woody Harrelson, Emilia Clarke, Donald Glover, Thandie Newton, Phoebe Waller-Bridge and Paul Bettany." official synopsis from Disney Studios.

Click and print any of the following. There are nine brand new printables available!
Han Solo Printable Coloring Sheet
Chewbacca Coloring Sheet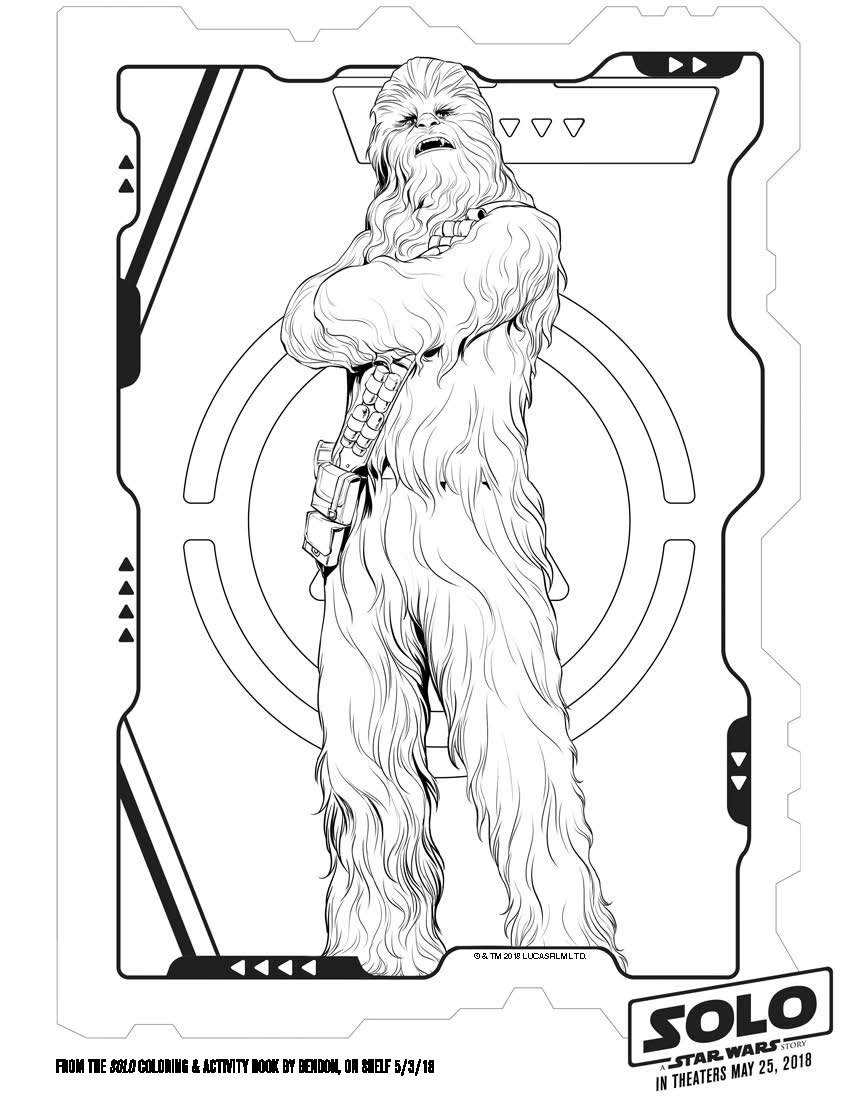 Qi'Ra Coloring Sheet
Lando Coloring Sheets
Millennium Falcon coloring shoots
Crack the Code
Follow the Path
Han Solo Word Search
Asteroid Field Printable
We thank Walt Disney Pictures for allowing us to share these official printables for free with our audience.