Star Tours : The Adventure Continues
Disclosure: Our trip to Disneyland was part of #TheLastJediEvent which was hosted and sponsored by Disney. Posts were expected, but opinions are always my own. This site uses affiliate links.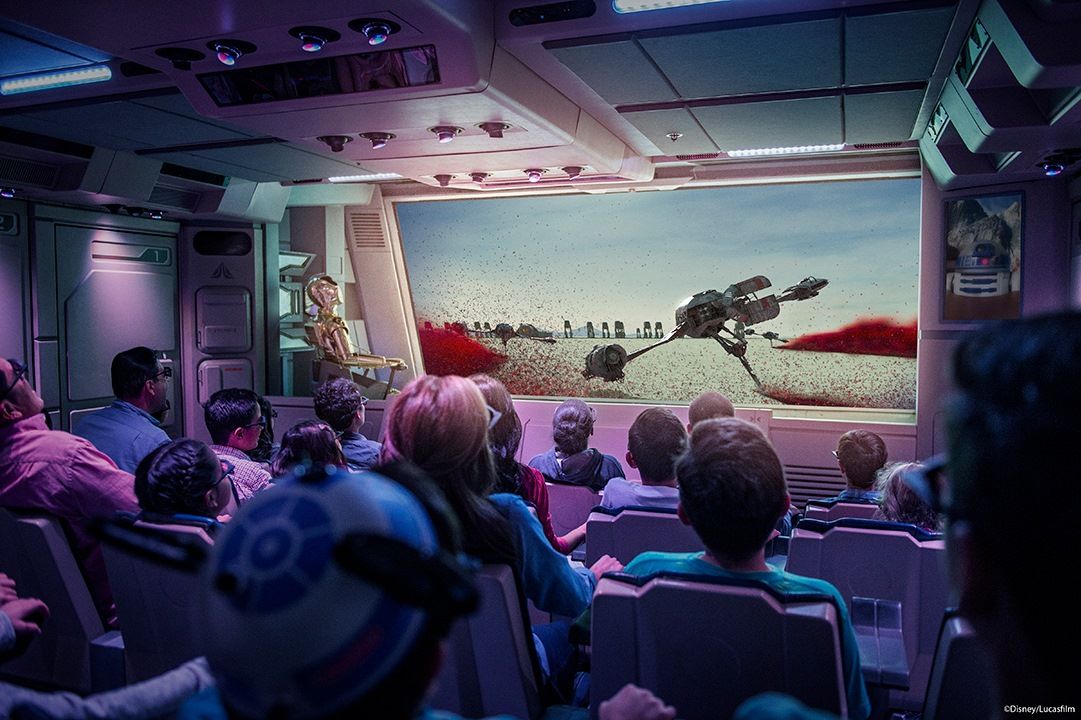 I remember standing in line at Disneyland in 1987 to ride the original Star Tours just months after it opened.  Star Tours was instantly a hit with Disneyland guests!  The original Star Tours blasted off to Endor, but as is the way of Disneyland; it is ever changing.  In celebration and anticipation of Star Wars: The Last Jedi, there have been new updates to Star Tours!  Star Tours : The Adventure Continues continues the Star Wars legacy with new and exciting additions.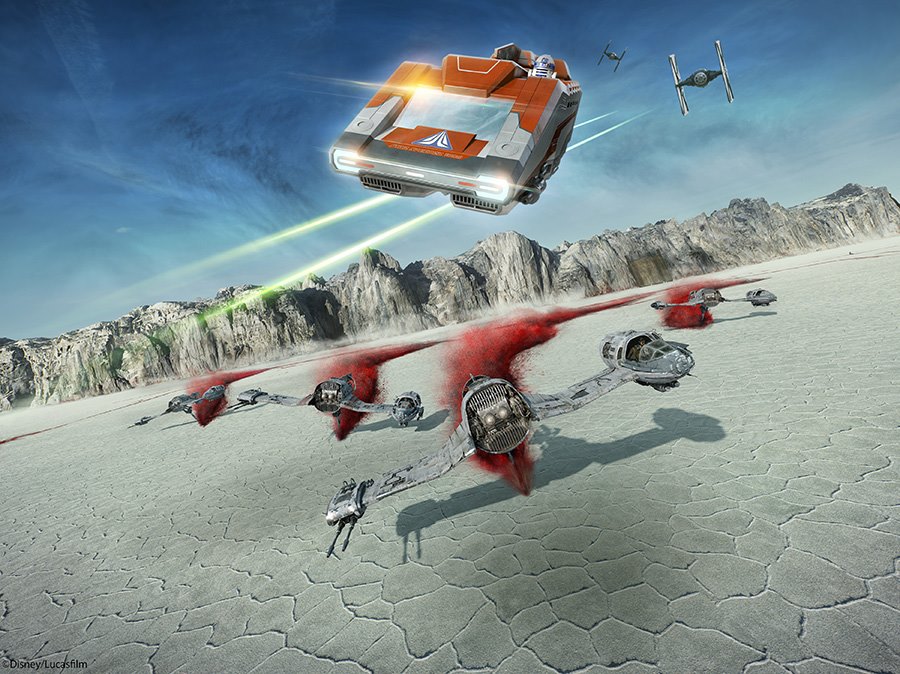 As part of #theLastJediEvent our group headed down to the Disneyland Resort for an evening.  We only had a few hours, but we rode several rides and got a quick peek at the magic of Disneyland! The highlight for the group was riding Star Tours and seeing a sneak peek of what is to come in Star Wars : The Last Jedi.  Because the cast and crew have been so secretive, there has not been much revealed yet! While the ride was spoiler free, it was so neat to see the addition of new characters and environments.
The wait is almost over for Star Wars fans, Star Wars : The Last Jedi opens in about a week!  If you are planning a trip to Disneyland for the holidays, make sure to spend some time in Tomorrowland! While Star Wars Land is still not slated to open until 2019, fans can still experience amazing Star Wars entertainment in Tomorrowland.  Star Wars Launch Bay offers all kinds of memorabilia, interactive games, and character meet and greets! The Galactic Grill is a Star Wars themed quick service restaurant with shows and foods perfectly suited for any fan. And of course, Star Tours is the coolest ride for Star Wars fans.  Fans will see peeks into The Last Jedi in both Disneyland and Walt Disney World Star Tours Attractions!
My kids have 0 respect for Kylo Ren. Little Miss C gave him a thumbs up and a hug on the way out. She's trying to kill him with kindness.
We have already shared before, but the holiday season is in full swing at Disneyland!  If you are looking for a magical 'experience' gift, I highly suggest gifting a visit to the Happiest Place on Earth with your family.  This is a splurge gift, for sure!  The holiday season is simply the best time to visit. In addition to all the rides and year round favorites, guests can experience Haunted Mansion Holiday, a holiday themed Small World, The Christmas Fantasy Parade, and even meeting the REAL Santa! Don't miss our Disneyland Holiday Guide for more information!  Believe it or not, there are actually some deals with Good Neighbor Hotels in the area! Giving the gift of Disneyland is sure to be unforgettable!
Watch the official trailer for Star Wars : The Last Jedi below!
Star Wars : The Last Jedi opens in theaters nationwide on December 15, 2017 and you know our family will be there opening weekend!
Thank you to Disneyland for hosting us for the evening and letting us check out Star Tours : The Adventure Continues. We hope to see you real soon!