Star Wars Coloring Pages | The Force Awakens

Scroll down for Star Wars coloring pages. Star Wars The Force Awakens is likely the most highly anticipated movie of the year and it opens this month – yay!!
Star Wars coloring pages, BB8 Coloring Page, and Star Wars Rey Coloring Page
I am thrilled to share the first official and licensed Star Wars coloring pages for The Force Awakens. These would be awesome additions to a Star Wars The Force Awakens birthday party (totally free fun!) or just to enjoy as a fan as we count down the day it hits theaters. Star Wars the Force Awakens opens in theaters on December 18th, if you don't have your tickets yet you are going to need to wait a couple days more – but enjoy these fun activities while you wait!  While every classic character is going to be popular, I am pretty sure the most lovable of all these printables is hands down the bb8 coloring page!  Our kids can't wait to see what bb8 is all about!
We like to bookmark and pin coloring pages for rainy days, after school, super hot days, or just some free fun!  Make sure to look in our sidebar for even more coloring sheet options.  "Free printables" is one of our biggest searches and I am so happy we have such a growing collection.  I am really excited to add some from the iconic Star Wars series!  Our kids have colored every single one already – our daughters love Rey, our son of course was super excited about the newest villain Kylo Ren and has his colored printable proudly displayed in his room. We have probably printed out the BB8 coloring page more than a dozen times already – he is probably the most popular!  Have fun adjusting the sizes to use these printables to make decor, cards, or scrapbooking supplies too!
You will find 9 separate star wars coloring pages with different characters – print one or all!  Find printable coloring pages of Storm Troopers, Kylo Ren, BB-8, Chewbacca and more.  Enjoy! I am so glad we have Rey added to the Star Wars series!  A girl hero?!  It is about time!  Poe and Stormtroopers are cool too! Star Wars, The Force Awakens Finn, and Millennium Falcon coloring pages are next.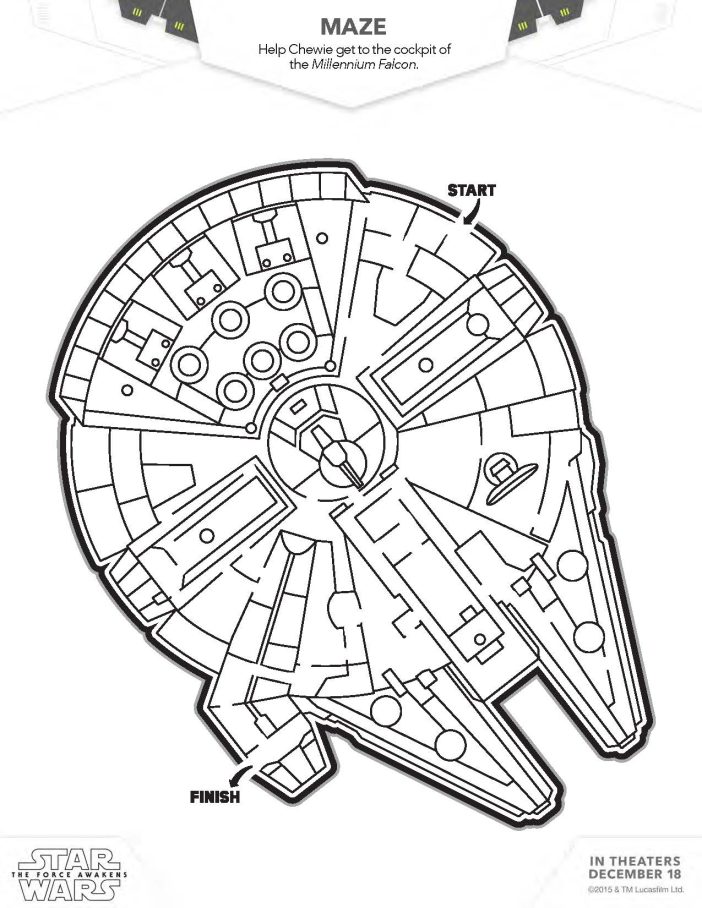 Star Wars Chewbacca, C3PO, and R2D2 coloring pages. Click and print as many as you would like!
I hope you enjoy these free Star Wars coloring pages – as always, I love for you to pin and share with your friends!  We share these in the hopes of growing our audience a bit so it really helps when you share a printable series you enjoyed!  Happy coloring friends!  Looking for more fun Star Wars activity sheets?  We have more licensed Star Wars The Force Awakens activity sheets – book marks, door hangers, memory games – and more!