Star Wars is now at Disney's Hollywood Studios!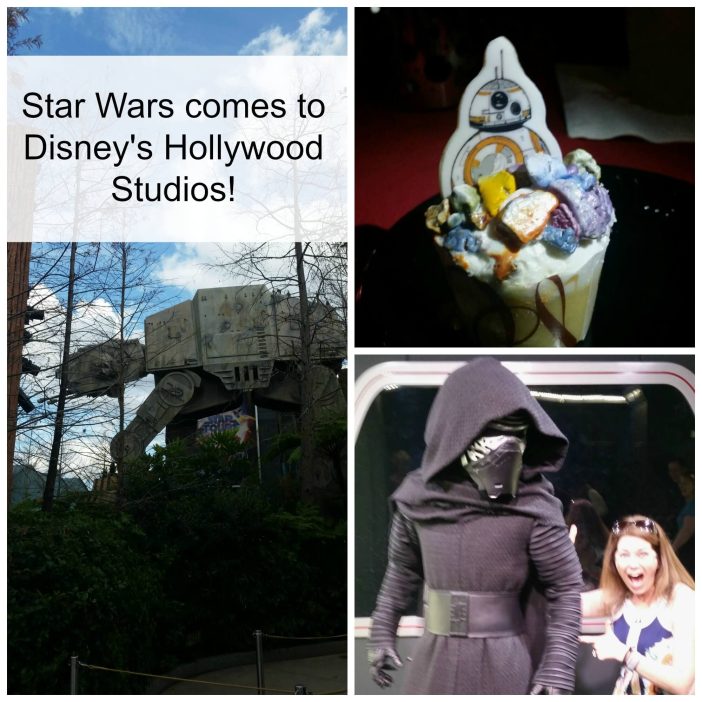 Star Wars fans rejoice!  Star Wars is now at Disney's Hollywood Studio!  While there have been some fun Star Wars themed rides and attractions before, 2016 has brought Star Wars fans so many new fun and exciting options. If you are a Star Wars Fan you really do need to make this park part of your Walt Disney World Vacation!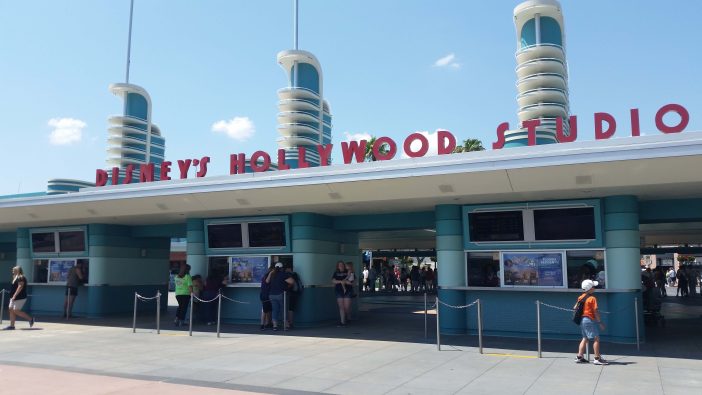 For those who have never been to Disney's Hollywood Studios at Walt Disney World; it is an awesome park.  Hollywood Studios celebrates new movies as well as the classics.  Rides range from nostalgic in The Great Movie Ride to the spooky Hollywood Tower of Terror to the thrilling Rockin' Roller coaster.  It boasts amazing shows from Beauty and the Beast Live on Stage to my son's favorite Indiana Jones Stunt Spectacular. There are so many fun behind the scenes peeks – it truly is a one of a kind park. Movie lovers will appreciate this park that celebrates movie making on so many levels.
Star Wars is such a huge part of the movie industry and fans cannot get enough!  Disney has heard this loud and clear and has added updated and enhanced ride experiences, more roaming characters, character meet and greets, and more attractions this year! If you are a Star Wars fan (or have one in your family) and are wondering where you can meet a Storm Trooper, ride Star Wars Themed Rides, or see memorabilia from the Star Wars films while at Walt Disney World – the answer is Hollywood Studios – now more than ever!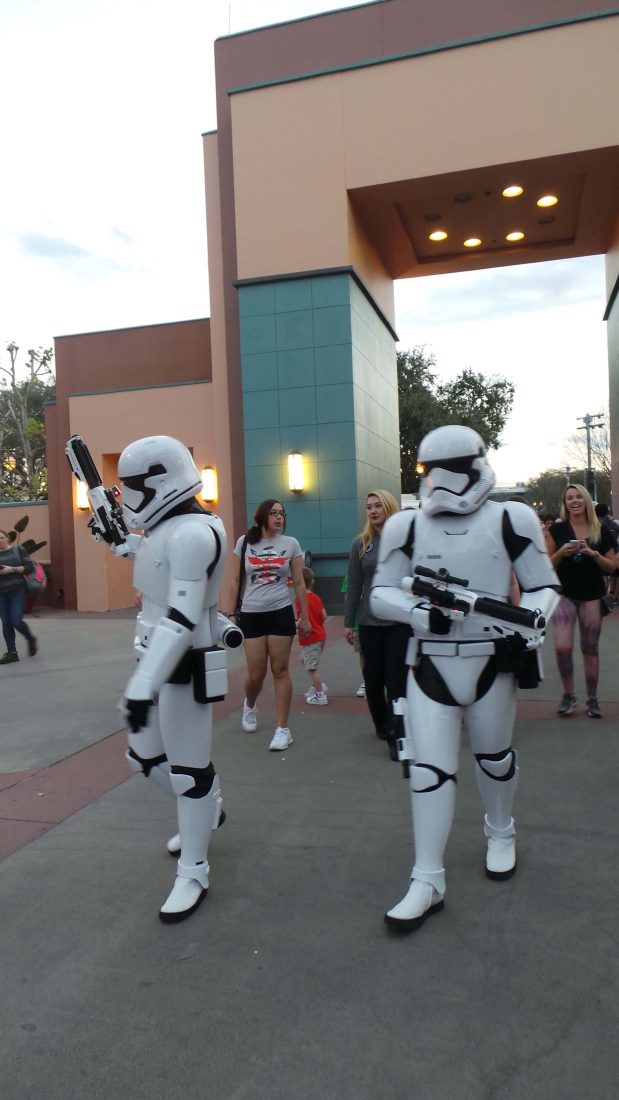 Star Wars fans can enjoy the following new attractions….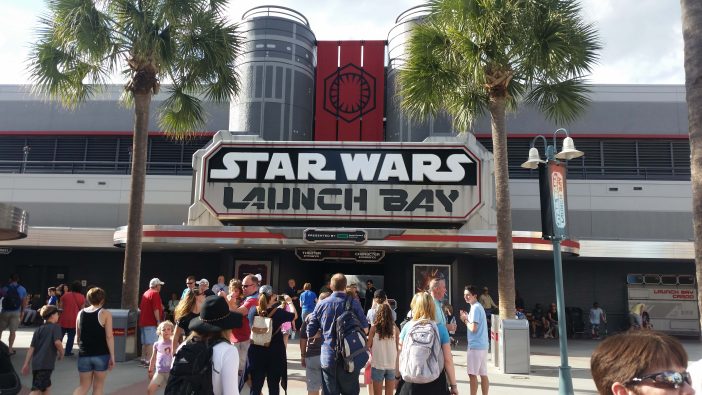 Star Wars Launch Bay is a huge hit with movie memorabilia, life sized models, opportunities to play Disney Infinity 3.0  video games, and meet villains and heroes from the Star Wars movies!  We met Chewebacca and Kylo Ren!  Don't miss the Launch Bay Theater where you can watch a short movie celebrating the making of Star Wars.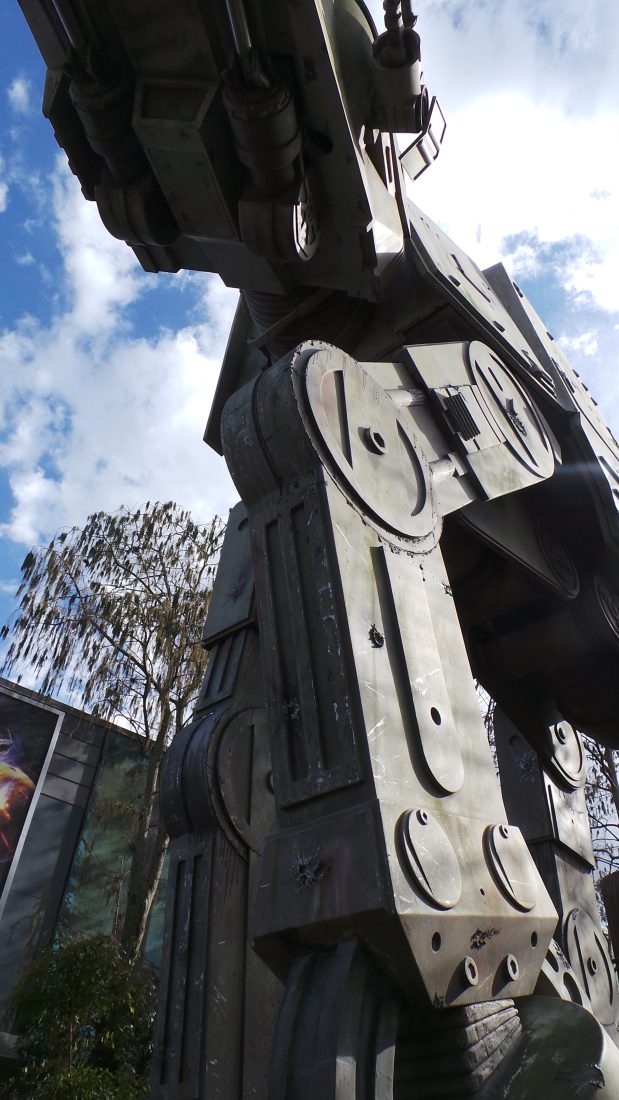 Star Tours – new adventures! While Star Tours has been at Disney's Hollywood Studios for quite some time, recently the ride was updated to include scenes from the newest Star Wars Film – The Force Awakens!  Make sure to keep your eyes open as you just might see the loveable BB-8!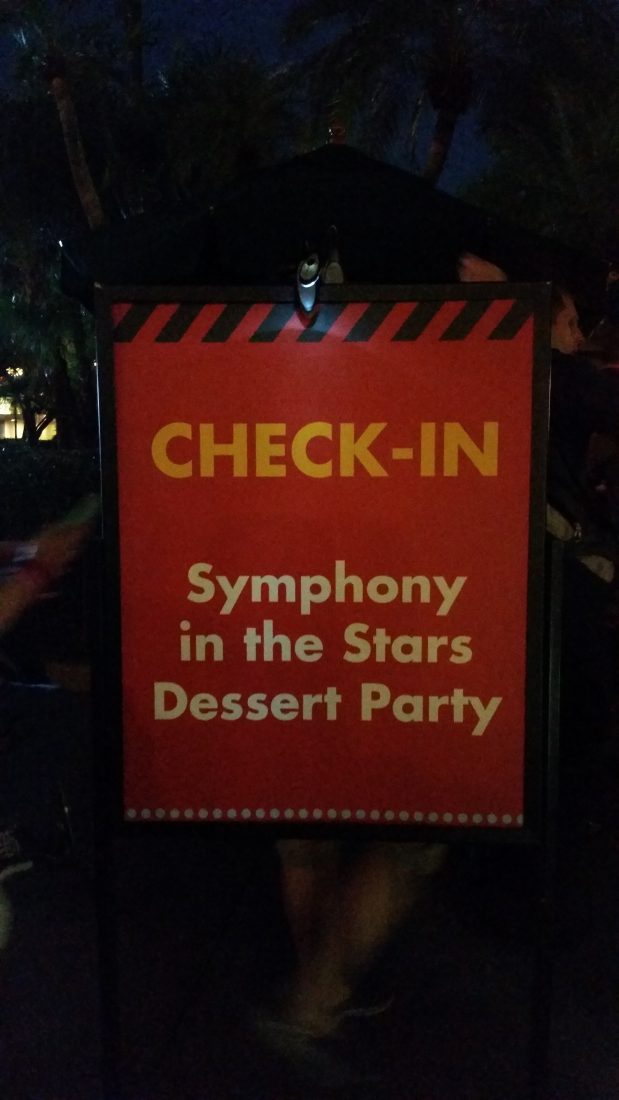 Symphony in the Stars Fireworks – End your day at Disney's Hollywood Studios with Symphony in the Stars Fireworks.  Fireworks is always the sweetest way to say goodnight to a day at a Disney Park.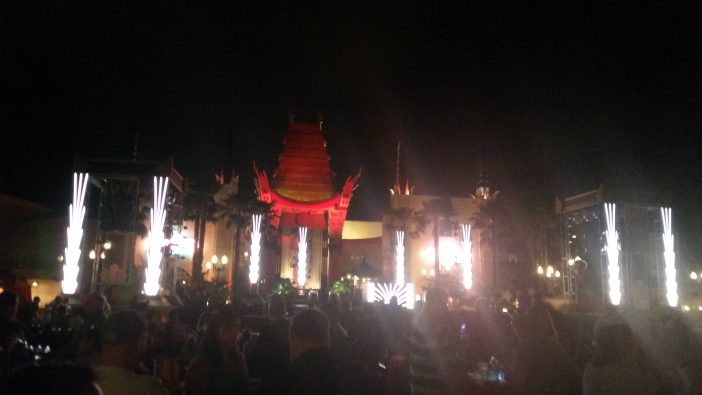 Symphony in the Stars is as awesome as any Disney fireworks display has ever been but set to Star Wars music and themed to the nines!  The show is fantastic!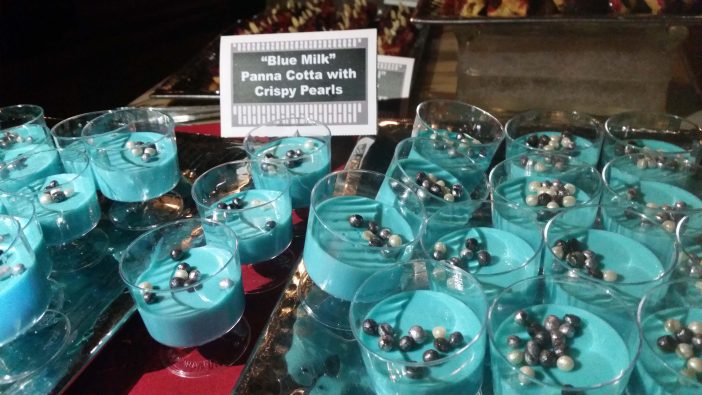 If you are visiting before March 19th take advantage of the Symphony in the Stars: A Galactic Spectacular Dessert Party!  This is a drink and dessert buffet!  Desserts of all kinds are available from classic Mickey ice cream sandwiches to Star Wars themed treats to even fruit kabobs if you are being healthy!  Fun cocktails for adults, mocktails for kiddies, sodas, coffee, and water bottles are available too.  This is a splurge but absolutely worth every penny!  Guests will enjoy amazing seats for the fireworks right in front of the Manns Chinese Theater.  Attendees will also leave with a fun souvenir stein!  Prices range from $39 – $69.   The night we went the party was completely sold out and I highly suggest making reservations.
If you are a Star Wars fan and you are planning a trip to Walt Disney World make sure to carve out a full day for an adventure at Disney's Hollywood Studios – you will love it!
Our group enjoyed the awesome Star Wars attractions while touring Walt Disney World as part of the Zootopia Event press junket.  As I have told you before and I must tell you again – Zootopia is in theaters now and is a HUGE hit!  Zootopia has shattered box office records for Walt Disney Studios.  If you haven't seen it yet (um…. you are pretty much the only person) you really should pencil that in!  Below is the trailer….