Star Wars Room Paint Ideas
Disclosure: Zinsser Primer and Behr Paint were provided for our project. All opinions are 100% my own.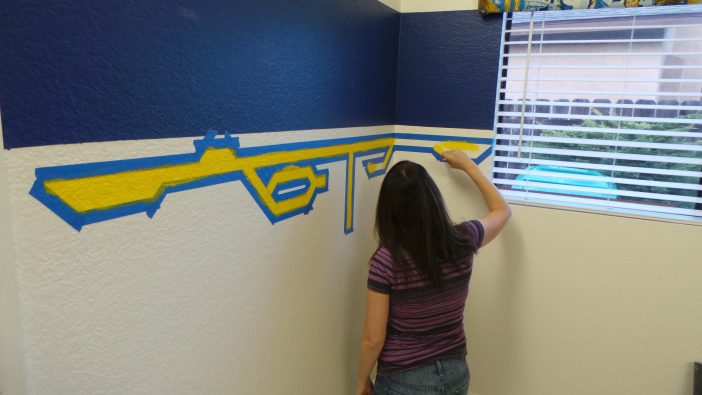 I wanted to share a quick photo tutorial of Star Wars Room Paint Ideas.  The paint matched our vintage Star Wars sheets perfectly! We used Zinsser Primer and low VOC eggshell interior paint by Behr.  We have painted a lot of condos and houses in our nearly 12 years of marriage and we have always used Behr paint.  We like the coverage and the price is really budget friendly.  My mom is a professional house painter and she swears by Zinsser primer, she insisted that we prime the entire interior with Zinsser.  All of the paint used required only one coat (after it was primed) with the exception of the yellow.  In our case we did need two coats of the Laser Yellow.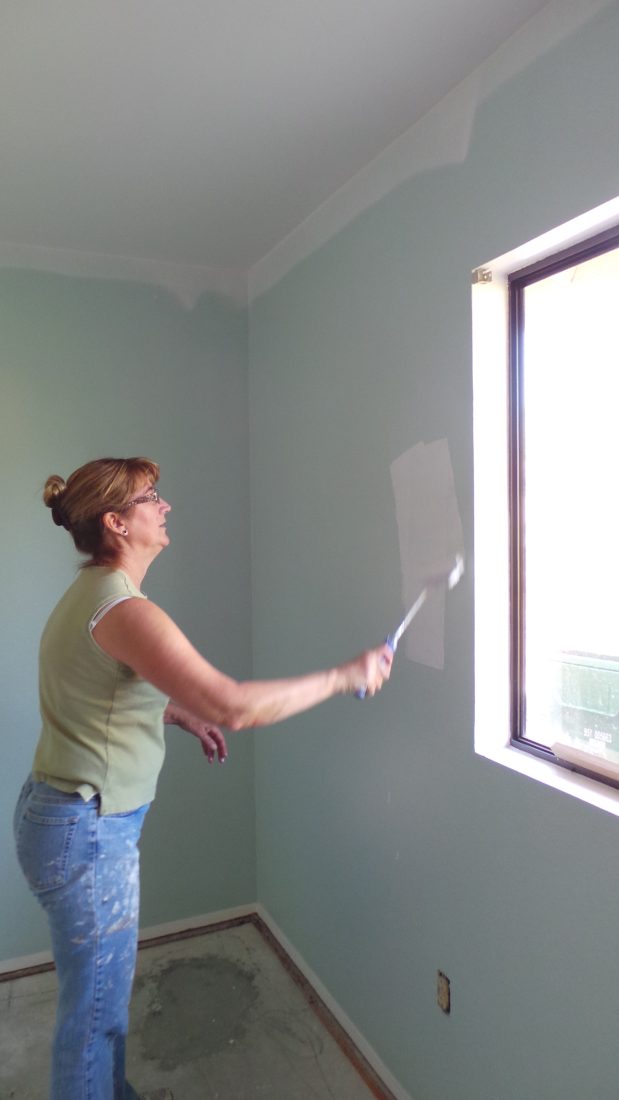 First step – Mom primed the entire room – it made all the difference!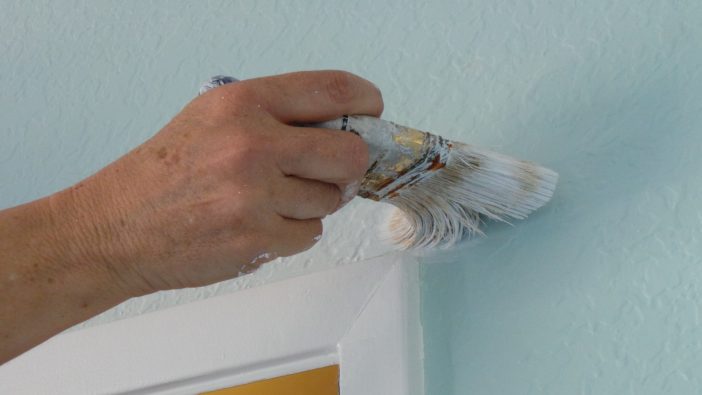 Next Step – Paint!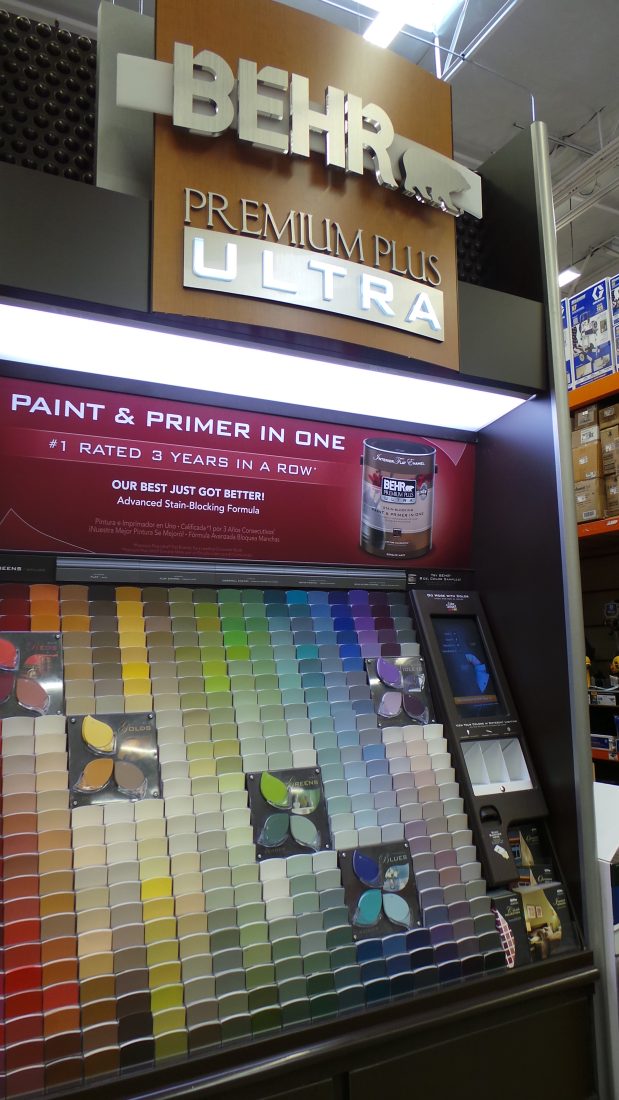 We settled on these pretty colors….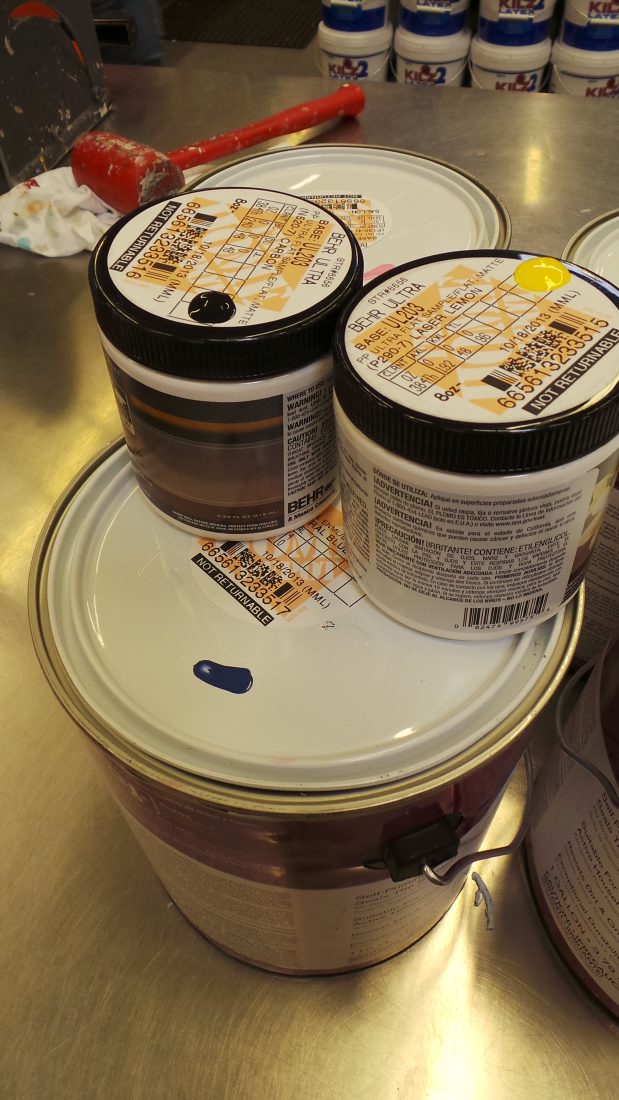 If you are looking for Star Wars Room Paint Ideas – there are lots of options, but white, navy blue, black, and yellow are good colors to use.
We used a laser level (by 'we' I mean my dad and husband, I pretty much was just there to say where I wanted the stripe!) to make a super straight line with our blue painters tape.  We started with a big bold navy blue stripe all around the room.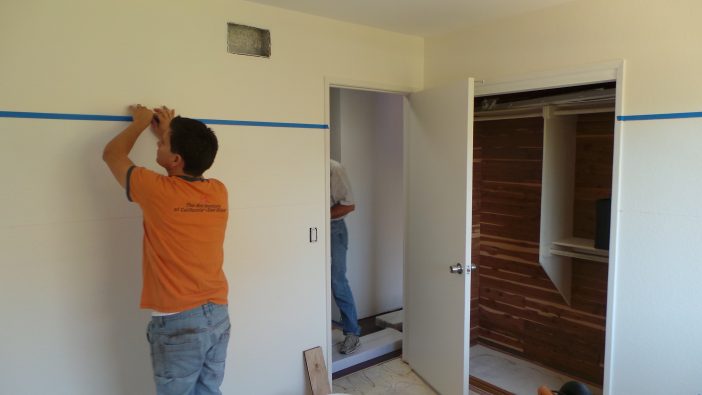 Here's the deal – I suppose there are people that have no problem using painters tape just on it's own, but we aren't those people.  Every time we make stripes it bleeds.  We started using drywall patch all along the stripe to seal the edge and it works like a dream!  Using the two together is the perfect duo for our fun decor projects.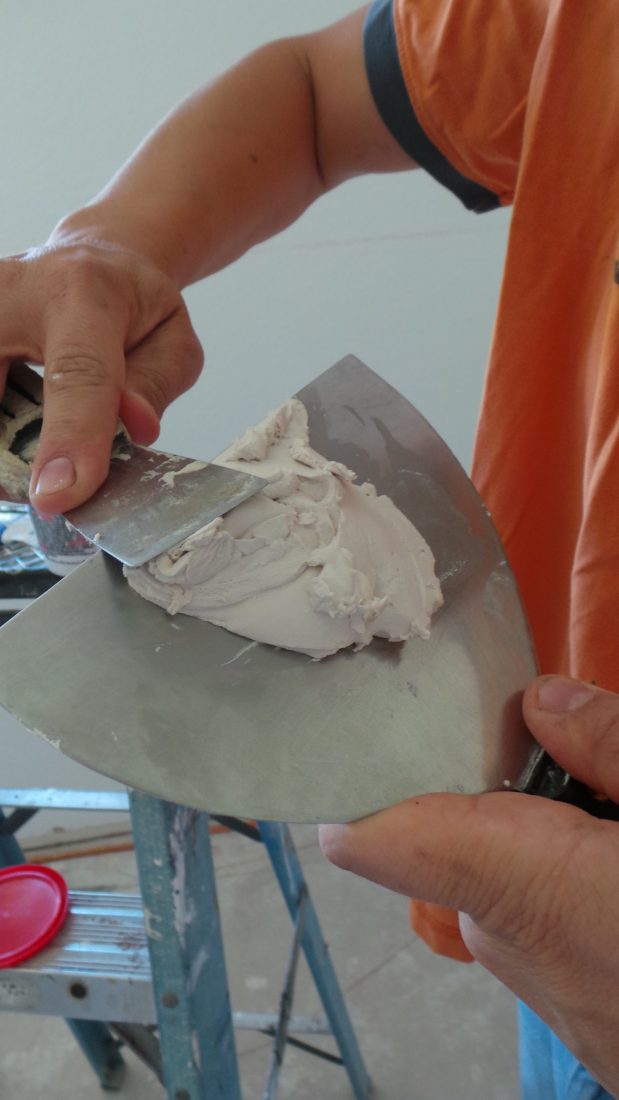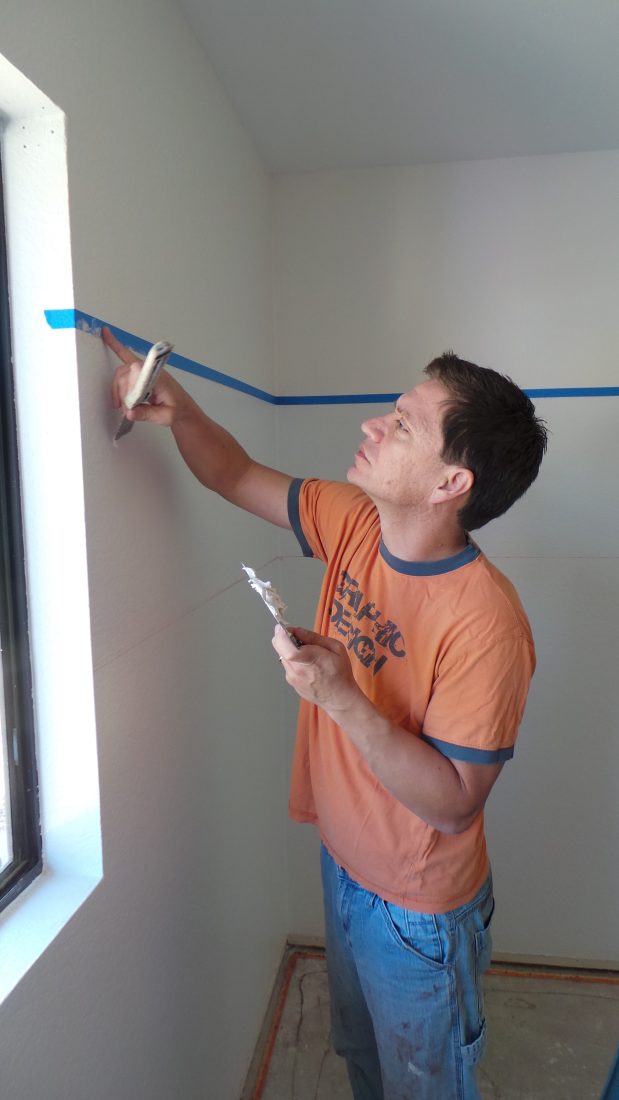 *Mom was kind enough to paint the blue for us while we were not in the house.  Unfortunately there is no visual documentation of this happening, but basically once the painter's tape was patched she simply painted between the lines with Admiral Blue paint.  It took one solid coat.  We let it dry for a full day before pulling off the paint – literally NO bleeding on the entire thing – top or bottom!*
The next step was REALLY fun….. but a wee bit time consuming.  Here is where my husband put what I call 'pew pew pew Star Warsie' lines, but he informed me the lines he did were fashioned after the design inside the space ships in Star Wars.  Whatever you want to call them – they are legit!
Harry used a ruler, a fancy triangle thingy, and more painter's tape to make a super cool design all around the room.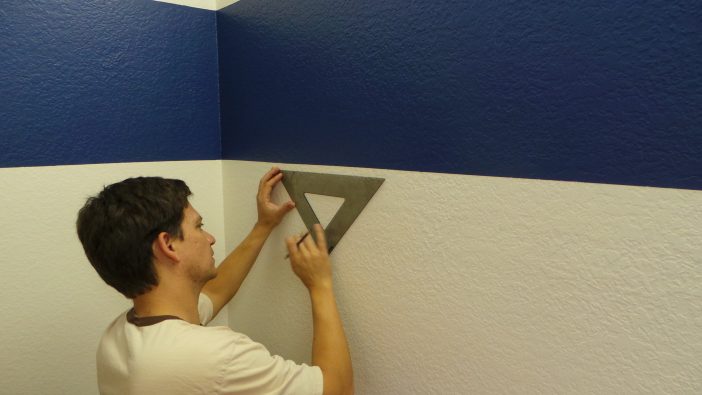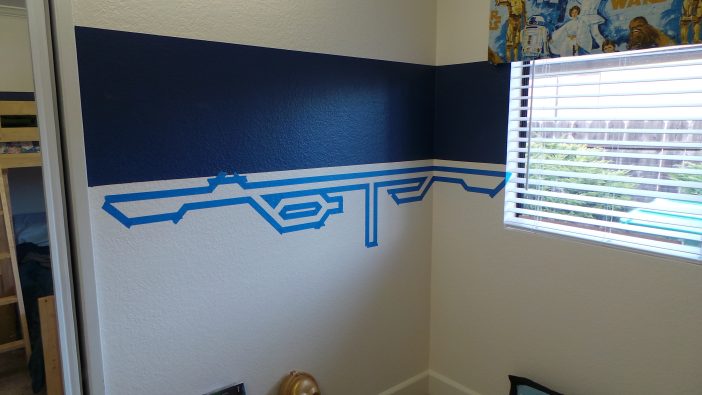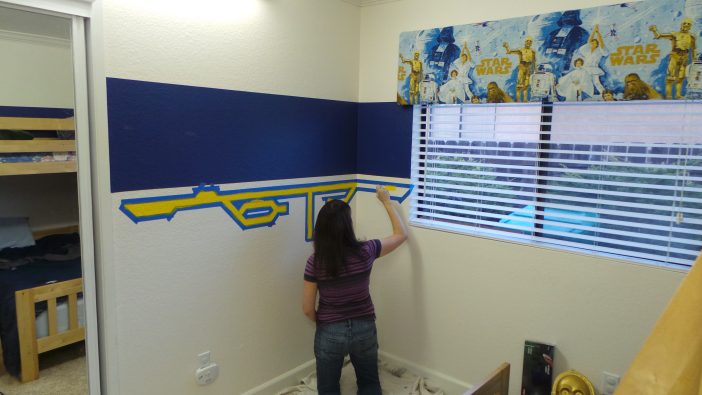 Are you starting to see it? Simple, but it is so perfectly "Star Wars"
And we had to add in a little black too – only one coat!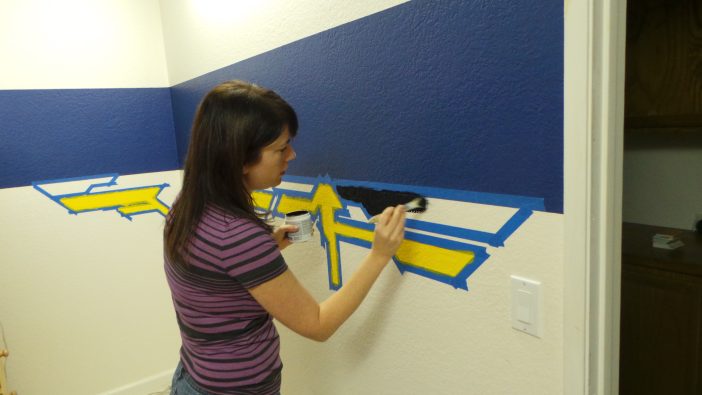 We didn't patch the painter's tape on the 'pew pew pew Star Warsie' lines and I lived to regret it.  There were many spots that I needed to take a teensie tiny artist grade brush with Swiss Coffee paint to….. that was annoying, but ah it was perfect after!
And the final product………….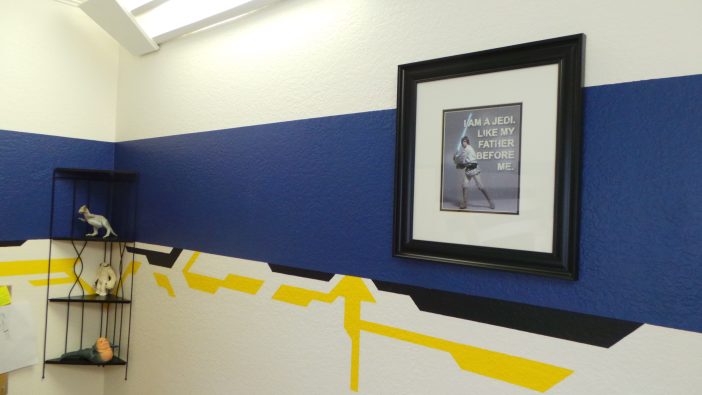 Pretty cool right? I mean, if you were a 7 year old boy you would be pretty stoked right?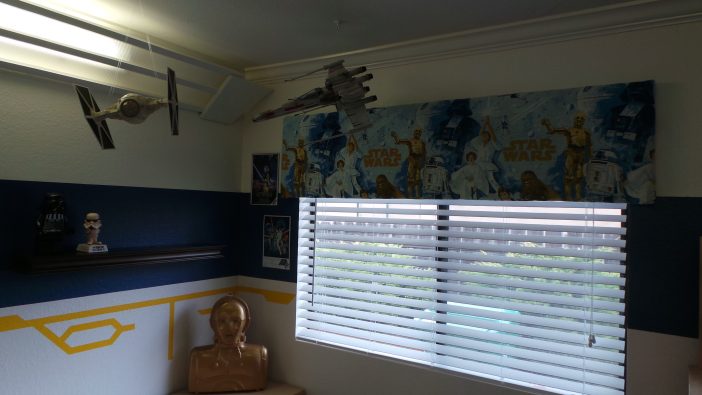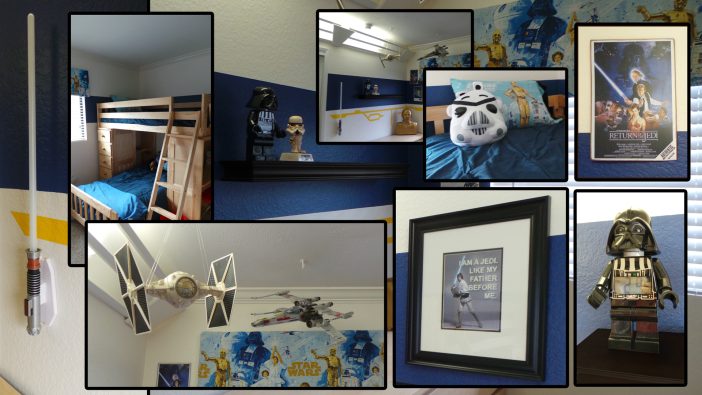 Paint colors used for those interested
Swiss Coffee
Admiral Blue
Carbon
Laser Yellow
(All are Behr Paint – interior Low VOC paint in an eggshell finish)
Do you have any other Star Wars room Paint ideas to share?  I'd love you to leave it in the comment section!