Storyteller's Cafe : Family dining at The Grand Californian
Disclosure : Breakfast was provided as part of our Disney Youth FAM trip - I was in no way obligated to write about breakfast,,,,but I mean, look at the pictures - I felt the world might want to know how fun it was! No compensation of any kind was provided by for this post.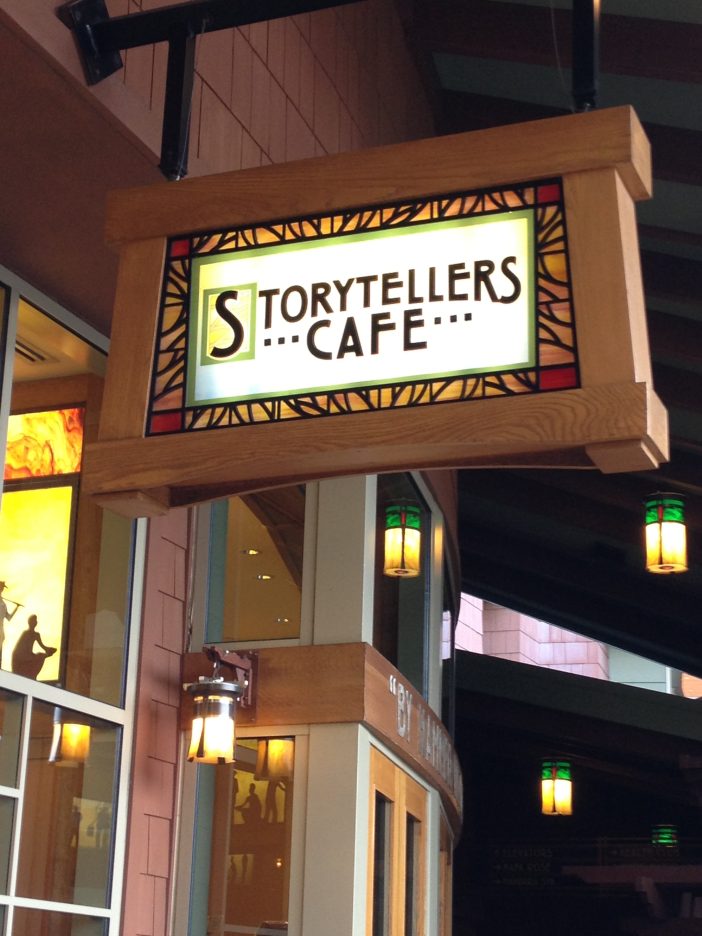 There are so many awesome dining choices at The Disneyland Resort!  I had so much fun at Storyteller's Cafe on my latest trip, and I cannot wait to come back with the family!  Breakfast was delicious and the atmosphere is fun and casual.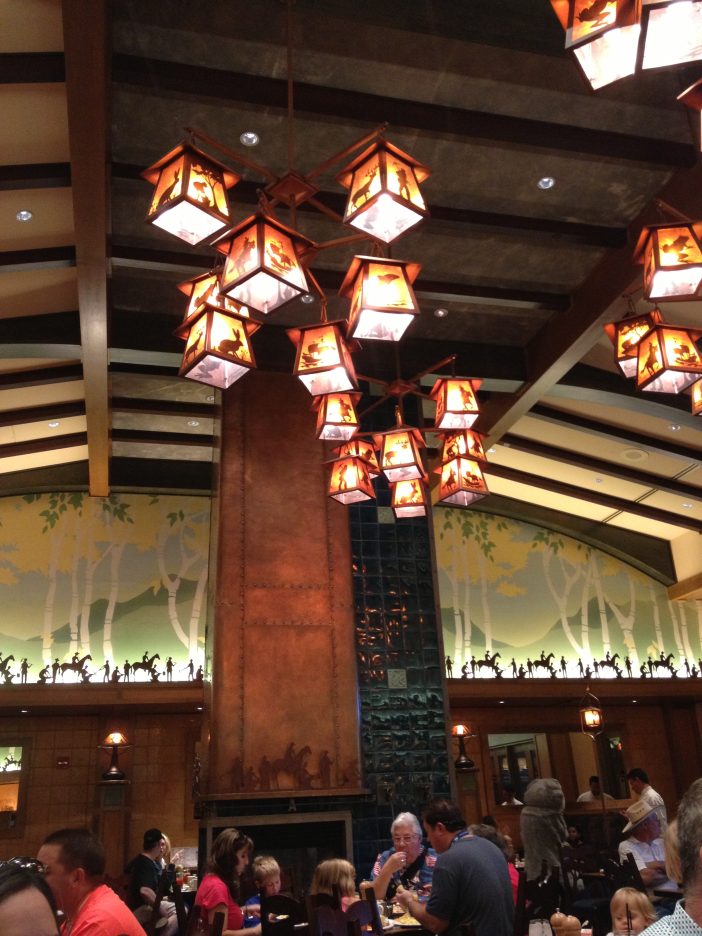 Storyteller's Cafe is located in The Grand Californian Resort and Spa and is a perfect choice for families. We enjoyed breakfast with our friends and lots of Disney characters strolled through for photo ops at the Chip n Dale Critter Breakfast.  Sometimes in the park you may have to wait a bit to meet with your favorite character – but at Storyteller's you can meet several without any wait at all – my kids are gonna love it!
In addition to that – the food was delish!  I will be back for lunch someday soon – for now, please enjoy this picture of my breakfast……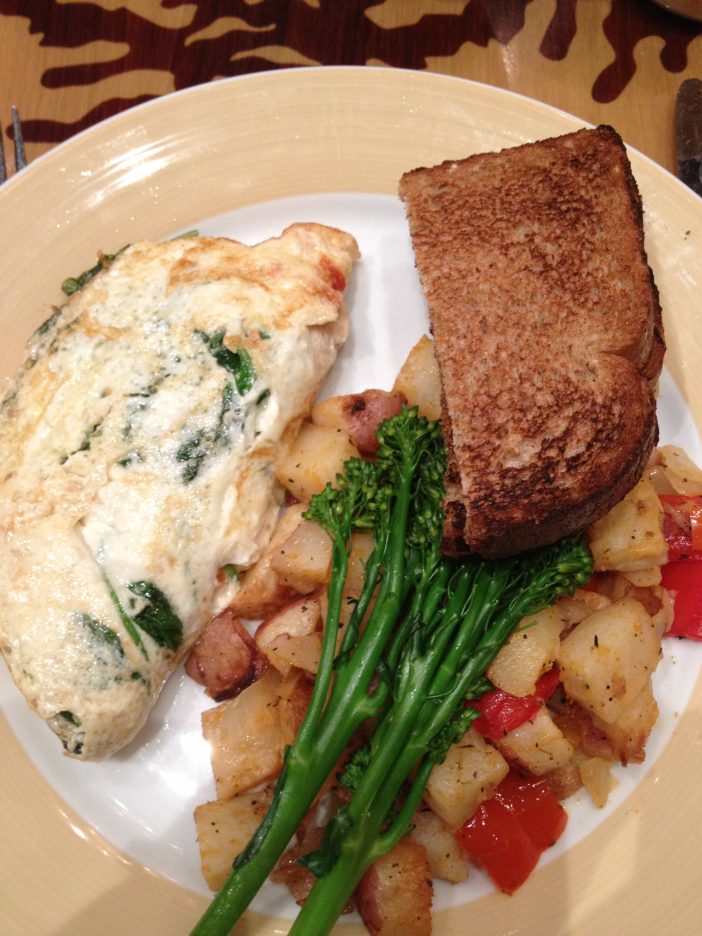 Here are few fun pictures, I must say, it was a lot of fun for the grown ups too!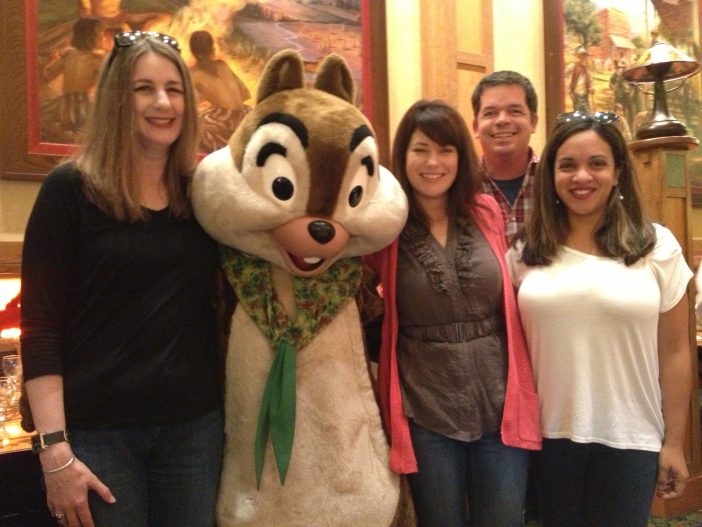 Hanging with Amy, Chip, Growing Up Goofy, and Rockin Mama!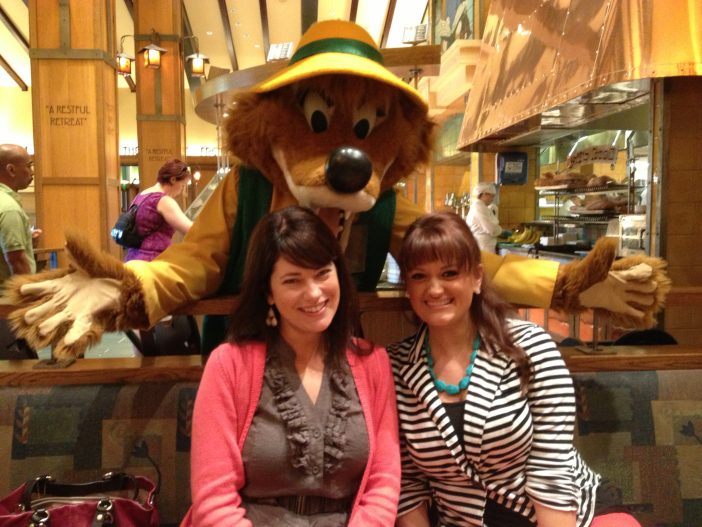 This is my new best friend Angie and I, we bonded over the fact that we both lettered in competitive show choir in high school.  So I mean, we don't want to brag, but we were kinda the coolest kids on our respective campuses…. and Bre'er Fox totally agreed!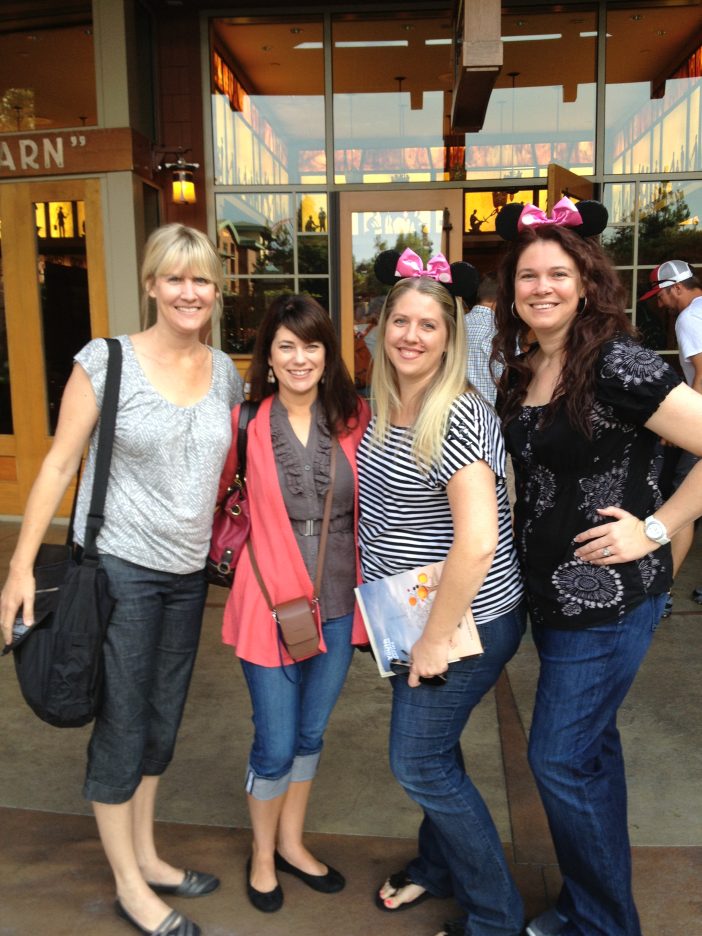 OK – so we are not technically with a character here, but I had to share this pic of me hanging with The Disney Sisters – I am not sure I have ever met a more enthusiastic group Disney Fans, and all in one family….. I want to be an honorary sister – just putting it out there ladies! 😉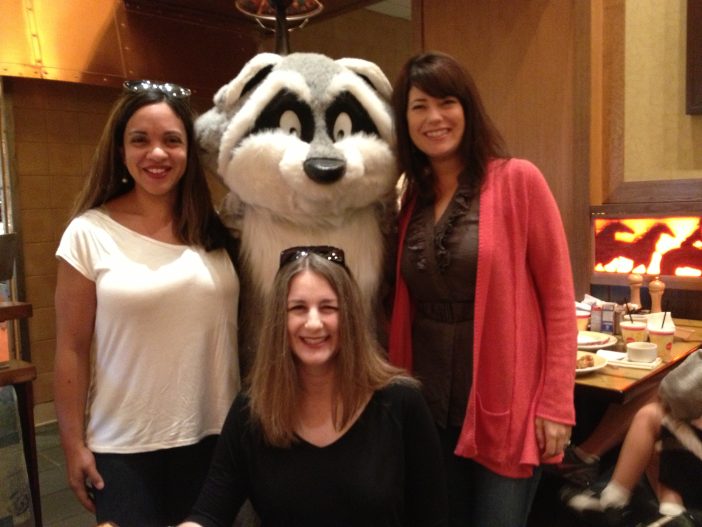 I really loved that we got to meet some lesser seen characters at Storyteller's Cafe – here we are with Miko from Pocahontas!  My kids are going to be very excited to add his signature to their autograph books!
Thanks for having us Storyteller's Cafe! I will be back soon with kiddies in tow!