Strange World Coloring Pages
Disclosure: Coloring pages are fan art drawn by me. These are only inspired by the film.
Strange World is the newest animated film coming from Walt Disney animation studios. To celebrate, we have updated this concept art blog post with coloring pages featuring characters from Strange World. Click to download or print SPLAT, Ethan, and Diazo, and other Strange World characters to color from home or school.
Our family will be attending the Strange World Premiere! We will no doubt be inspired to share some of the best Strange World quotes, a review for families, and more Strange World activity sheets. Stay tuned for our no spoiler thoughts on Strange World! People have so many questions about Strange World and if it is appropriate for kids. Please scroll to the bottom after our coloring sheets to see tour no spoiler review.
You can purchase ETHAN AND DIAZO Fan Art here!
Strange World is sure to be a hit with kids of all ages. Below you will see Strange World Coloring Pages, a Strange World Pumpkin Stencil, and a Strange World Cupcake topper for those looking to have Splat cupcakes at their Strange World birthday party!
A sneak peek at the upcoming animated feature film from Walt Disney Animation Studios "Strange World" is now available! As new information becomes available we will be sure to share with our animation loving audience. Strange World printable activity sheets and coloring pages are not yet available, but we will share as soon as we can.
Coloring pages on our site are generally sent directly from studios, or made by me as fan art. These coloring pages are fan art created by me of SPLAT, the cute blue blob that is sure to win hearts of audiences everywhere. As always, I am excited to share Disney licensed printable when they are available! We have hundreds of beautiful high resolution free printable coloring pages from Disney and other animation studios. Make sure to check out our growing library of FREE CARTOON COLORING PAGES.
Strange World Disney Trailer
A brand-new trailer, poster and trailer stills are now available for Walt Disney Animation Studios' action-packed adventure "Strange World." Opening in U.S. theaters this Nov. 23rd, the feature film introduces a legendary family of explorers, the Clades, as they attempt to navigate an uncharted, treacherous land alongside a motley crew that includes a mischievous blob, a three-legged dog and a slew of ravenous creatures. "Inspired by classic adventure stories," said director Don Hall, "'Strange World' is an original animated adventure/comedy about three generations of the Clade family who overcome their differences while exploring a strange, wondrous and oftentimes hostile world."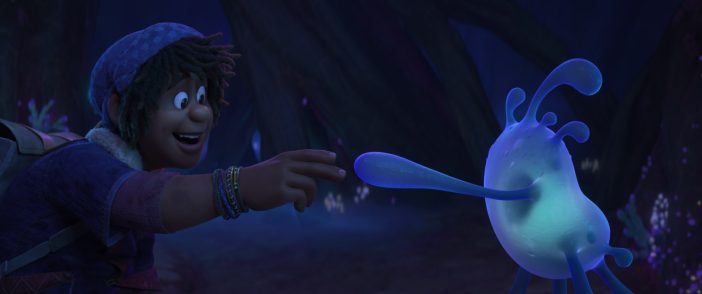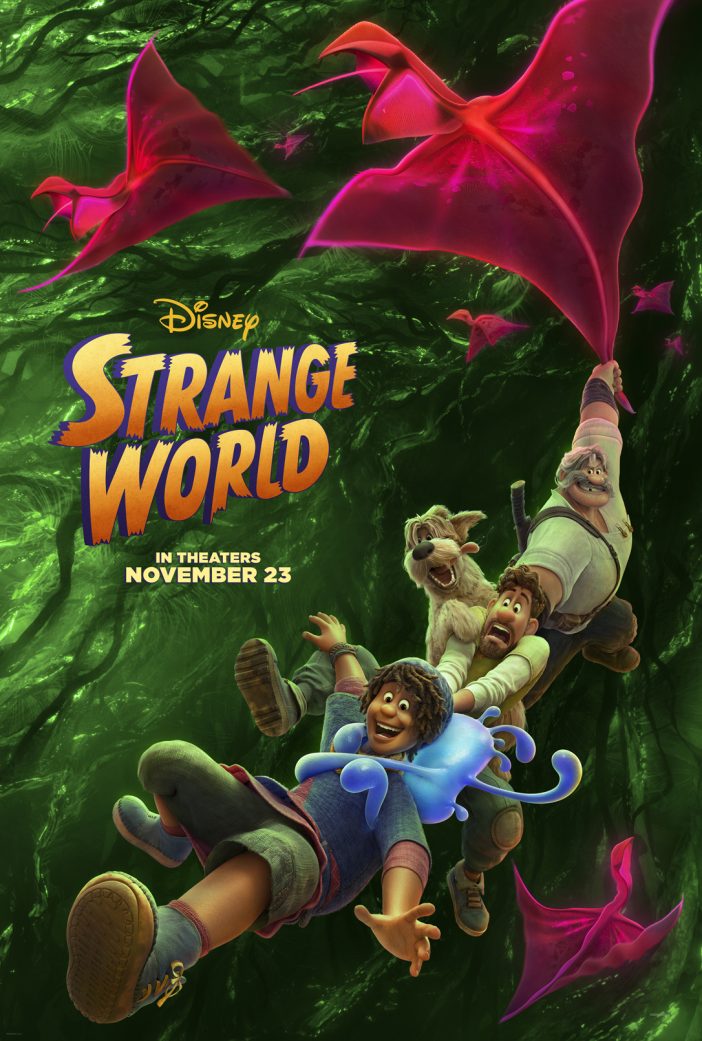 Our Strange World Coloring Pages collection will grow. Our first Strange World coloring page features the adorable character "SPLAT". Click and print this SPLAT coloring page from your home or school computer.
Strange World Coloring Pages
Ethan and Diazo Printable Coloring Page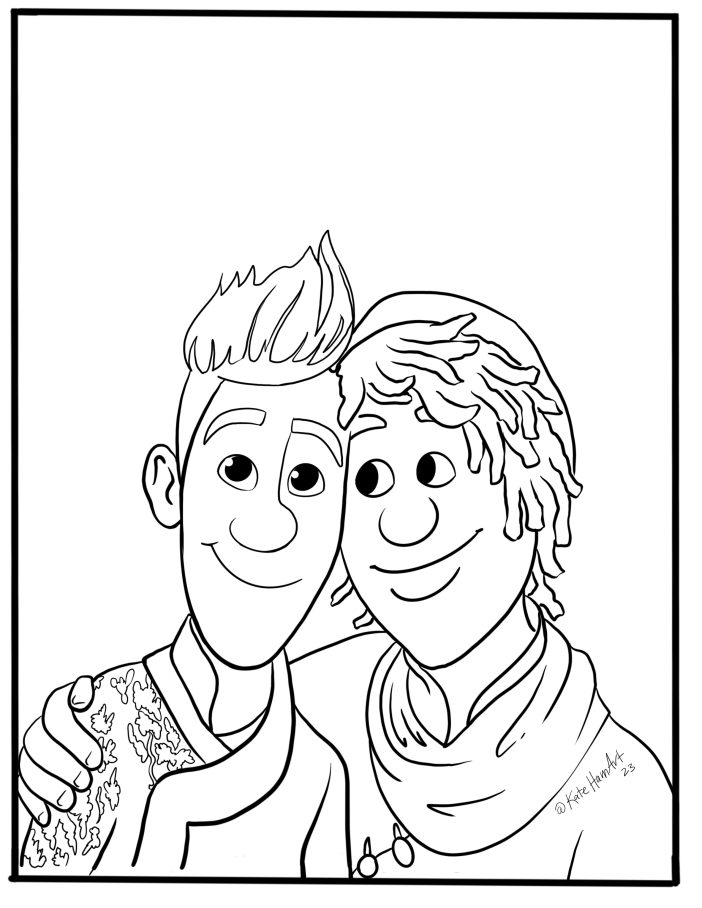 SPLAT Coloring Page Printable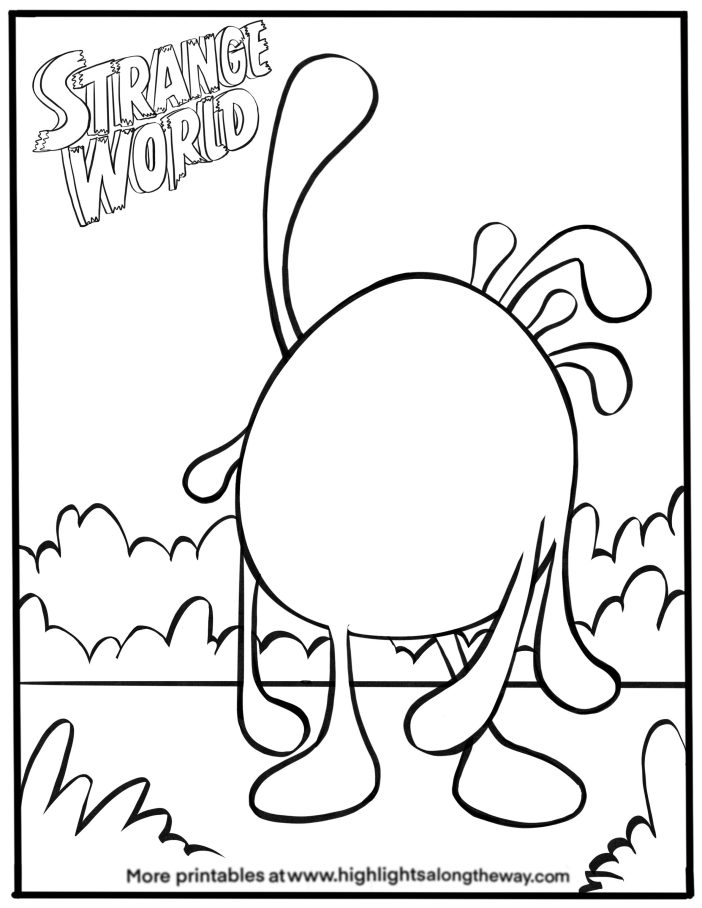 Strange World Splat Pumpkin Stencil
Adorable easy to carve SPLAT Pumpkin Stencil is available here! Simply print once you have downloaded and trace on your pumpkin. This simple, organic shape is a fun and easy Jack o lantern stencil.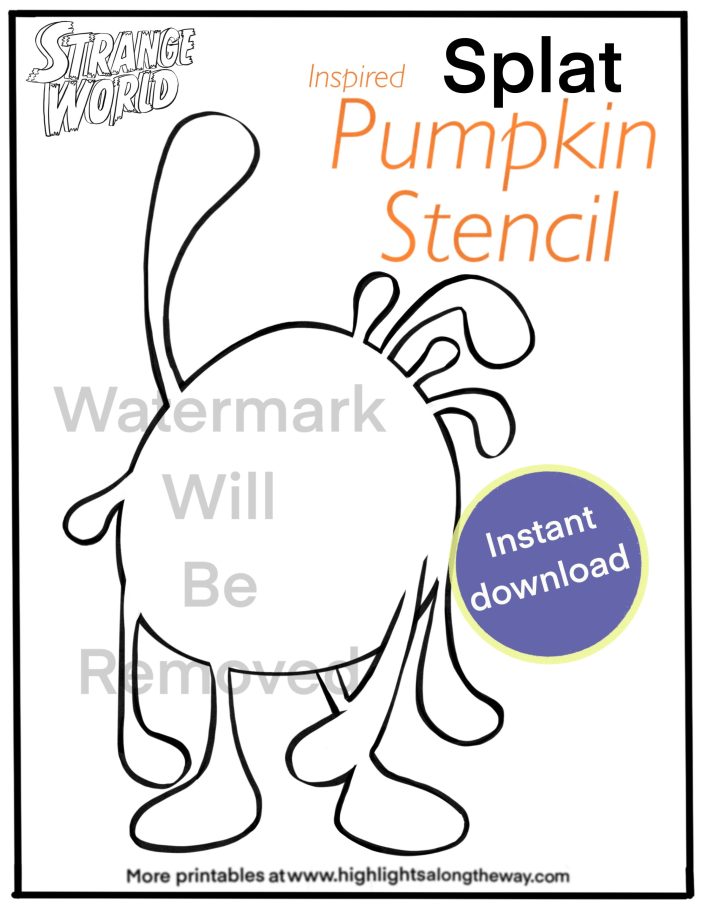 Strange World Cupcake Toppers
Strange World is sure to be all the rage at birthday parties! Everyone will want Splat cupcakes at their Strange World themed birthday party! Check out these adorable SPLAT cupcake toppers. Enjoy an instant download that you can print over and over again. 6 SPLAT circles will print on each page. Easy cut circles can fold over to save time. Simply attach to a toothpick on blue or pink cupcakes for a fun Strange World themed party.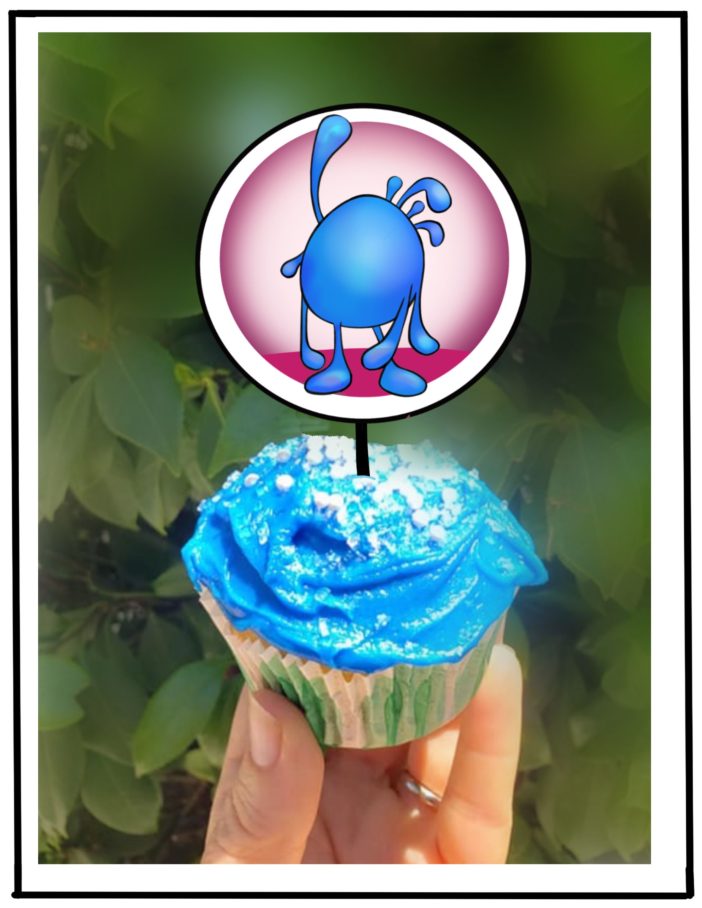 What is "Strange World" About?
The original action-adventure journeys deep into an uncharted and treacherous land where fantastical creatures await the legendary Clades, a family of explorers whose differences threaten to topple their latest—and by far— most crucial mission. According to director Don Hall, "Strange World" is a nod to pulp magazines—popular fiction from the first half of the 20th century that was printed on inexpensive wood pulp paper. "I loved reading the old issues of pulps growing up," he said. "They were big adventures in which a group of explorers might discover a hidden world or ancient creatures. They've been a huge inspiration for 'Strange World.'"
When is "Strange World" Coming to Theaters?
"Strange World" releases November 23, 2022. Disney traditionally releases an animated film every Thanksgiving weekend. Our family tradition is to see an animated film on Thanksgiving afternoon.
When will "Strange World" be on Disney Plus?
No Disney Plus dates has been announced, but this film will hit theaters exclusively first. I will be sure to update when Strange World is available to watch at home either on Disney Plus and to purchase.
Who are the voices in Strange World?
The voice cast includes Jake Gyllenhaal as Searcher Clade, a family man who finds himself out of his element on an unpredictable mission; Dennis Quaid as Searcher's larger-than-life explorer father, Jaeger; Jaboukie Young-White as Searcher's 16-year-old son, Ethan, who longs for adventure; Gabrielle Union as Meridian Clade, an accomplished pilot and Searcher's partner in all things; and Lucy Liu as Callisto Mal, Avalonia's fearless leader who spearheads the exploration into the strange world. "Strange World" is helmed by Don Hall (Oscar®-winning "Big Hero 6," "Raya and the Last Dragon") and co-director/writer Qui Nguyen (co-writer "Raya and the Last Dragon"), and produced by Roy Conli (Oscar®-winning "Big Hero 6," "Tangled").
What is "Strange World" Rated?
"Strange World" is rated PG. While many Disney animated films are rated G for all audiences, in recent years most cartoons have been rated PG. I would guess that Strange World will be rated G or PG so that it will be suitable for most ages. After seeing the film, I would say it is a very tame PG.

Is Strange World Appropriate for Kids?
I attended the Strange World premiere with my 11 year old. Strange World features daring adventure! Some scenes might be scary to the littlest of kids. There are some scary creatures, but there is no blood or death. Strange World does not involve any sexually suggestive subject matter. Strange World does not, if I remember correctly have any 'bad words'. It can be a little scary at times during their daring adventures. Without giving too much away, everyone lives.
Are there Gay Characters in Strange World?
Why people continue to search if there are Gay characters in movies will never cease to amaze me, but thanks for coming to my monetized site with that nonsense. To answer your question, yes there are at least two gay characters in the movie Strange World. Is there gay sex or anything sexually suggestive? No, Dummy. Does this film feature two parents who support their son who has a crush on another boy? Yes! Does this film even feature an old fashioned grandpa character who also supports his grandson having a crush on a boy? Yes, it does. It is great. So how are these gay characters interacting with one another? They talk. At one point they put their arms around one another. Do they kiss? No, they don't even kiss. Anyways, see Strange World or don't. If your kid is part of the LGBTQIA+ community seeing this movie or not will not change who they are. If you make a big stink about not seeing a movie because there are LGBTQIA+ characters you are really just telling your kid that your love is conditional, and as someone who was told love was conditional her whole growing up life; I recommend evolution on your part.
https://www.instagram.com/disneyanimation/
https://twitter.com/DisneyAnimation
https://www.facebook.com/DisneyAnimation
If you enjoy these printable coloring sheets to anticipate the Bob's Burgers Movie, make sure to check out our printable section featuring Flora and Ulysses Coloring Sheets, Go Dog, Go! Coloring sheets Gabby's Dollhouse Coloring Sheets , We Can Be Heroes Coloring Sheets, Sharkboy and Lavagirl Coloring Sheets, American Girl Doll Coloring Sheets , Olaf Coloring Sheets, Coco Coloring Sheets , Trolls Coloring Sheets , and so many more on our site.