Stuck In The Middle – we sat down with the cast!
Disclosure: Our interviews with the cast were part of the #MoanaEvent which was hosted by Disney. Opinions are always my own.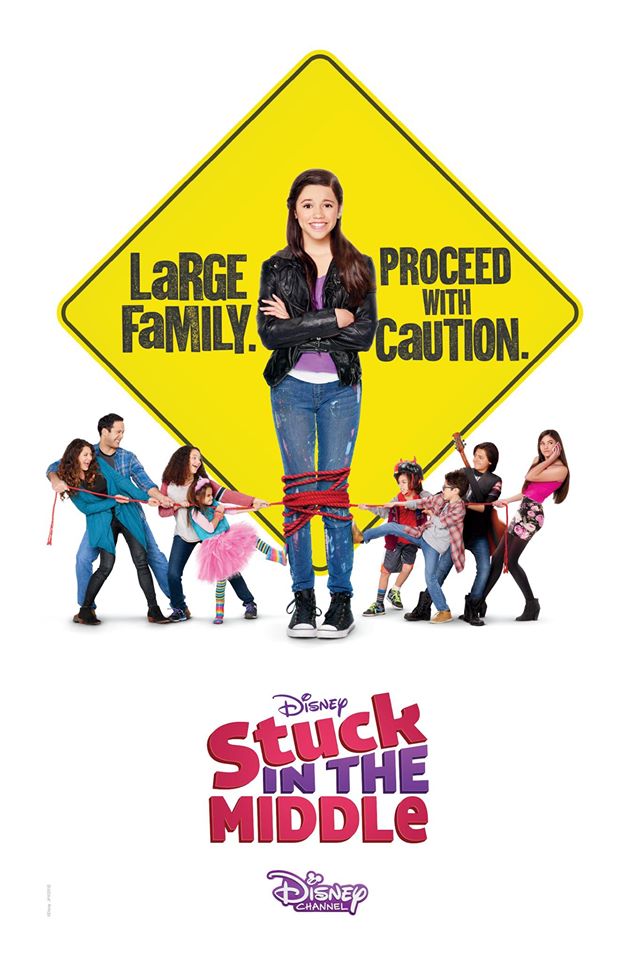 During our trip to Los Angeles our group was able to meet the not so small cast of Stuck in the Middle.  First we watched a never before seen episode of the show and I began to understand why my kids enjoy it so much. Stuck in the Middle features a family of seven kids and their parents.  It is told mostly from the middle child Haley's view point.  The show is campy and clean as one might expect from Disney Channel. My kids love the jokes and I must admit I found myself cracking up at times too.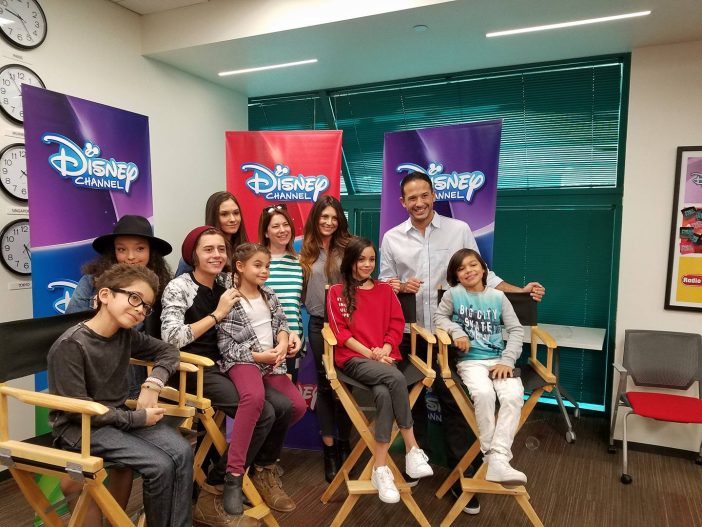 As one might imagine, the stars are precocious and well spoken.  I am always so impressed by child actors and how they compose themselves during press interviews.  The kid's range from seven to seventeen and all were just so gracious with us. Every kid spoke of dreams of one day being on the Disney Channel, even crying when they got to participate in the signature wand promotional video.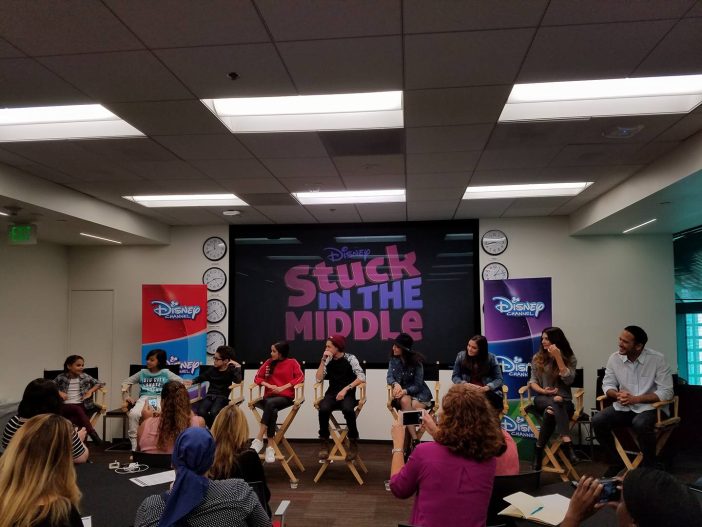 The kids spoke excitedly about what it feels like to be on camera and what it means to be a star on the Disney Channel.  They seem to love being recognized out and about, but several spoke of how they love making a difference.  The littlest cast member told a story about meeting a child her age with cancer and feeling so happy when she saw how happy it made him to meet her.
One thing everyone said over and over again was how this TV show cast honestly felt like a real family.  They have their pranks and inside jokes and at the end of the day they have one another's backs.  Some of the kids in the cast are only children and say their cast mates feel like an extended family.
Here are a few excerpts from our interview…..
Jenna Ortega who is from a big family in real life plays Harley and she had this to say " I love being stuck in the middle. I like Harley's storyline because at first she's kind uncertain of like where she's going with her life. She feels very invisible but later on she realizes that she is very important. She plays a very important role in her family. I think it's important to know that for those middle children out there who feel like they're not noticed that they are. And they are very important in the families because they make their families their families."  she added that the cast is like 'a second family'.
Joe (who plays the dad) added "And that happened right from day one. Right from day one it happened. It was immediate and fantastic."
Isaak Presley who plays Ethan is an only child in real life and he loves the new experience this is for him "I know for Malachi and I we're only children. So like us walking into this as only children, we're walking into this big family. it was actually like adopting a family."
I was honestly so fascinated by how well the kids got along.  They all excitedly spoke over one another about pranks and how this is an extended family for them.  Jenna referred to the three youngest kids as "the littles" the same way our family refers to my youngest and her cousin. At one point Ariana Greenblatt (who plays the littlest "Daphne Diaz") ran over to Cerina Vincent who plays the mother on the show.  She hoped up in her lap and asked for 'arm tickles' and for much of the rest of the interview Cerina stroked her arm and they cuddled together.  While I have interviewed actors before and enjoyed the relationships they have off and on set, this group is so different.  If you are a fan and are wondering what they are like, they truly are like family off set too!
Want to learn how to play the Stuck in the Middle theme song?  It is so easy – check it out below….
Stuck in the Middle airs on Disney Channel and is in it's second season.