Zip-lining in Costa Rica!
Disclosure: Zip lining was an excursion on our Gift Of Happiness trip with the Costa Rica Travel Bureau and was complimentary. I was not obligated to write about anything in particular, but this was a pretty awesome memory for us and I wanted to share! All opinions on scariness are completely my own.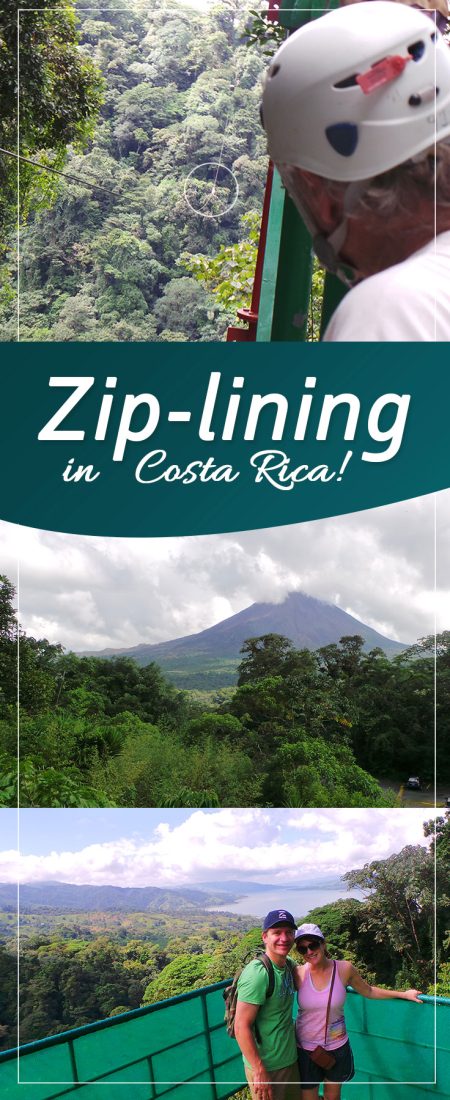 I don't think either of us would ever describe ourselves as 'adventurous'.  A vacation for us usually consists of sleeping in, eating out, and wandering a city we haven't ever seen before.  If we are really feeling crazy we might take a tour bus somewhere, but that is about it.  One of the things we found to be most special about our Gift of Happiness tour of Costa Rica was the fact that even adventures were planned out for us.  Because these adventures were on the agenda, and included in our package we thought "Cool!  We will be thrill seekers for a week!"  I told people for weeks how excited I was to zip line through a rainforest……… secretly I was like "I'm probably gonna pretend I am sick that morning and miss it." I mean, Zip-lining is something that really adventurous people do, not us…. did I mention I get woozy when I step more than three or four rungs up a ladder? For real.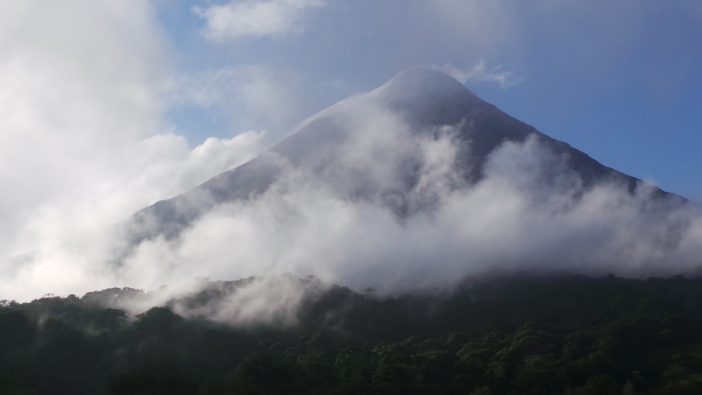 So then we woke up in the middle of a rain forest at the beautiful Arenal Kioro Suites & Spas and it was Zip-lining day.  For some reason I couldn't fake sick and I was all "I'm not scared." and so was Harry.  We were both totally bluffing.
I kept telling myself how hundreds of people do this every day, and that the travel bureau probably wouldn't send us on an adventure that wasn't totally safe – I mean, that wouldn't be good for business right?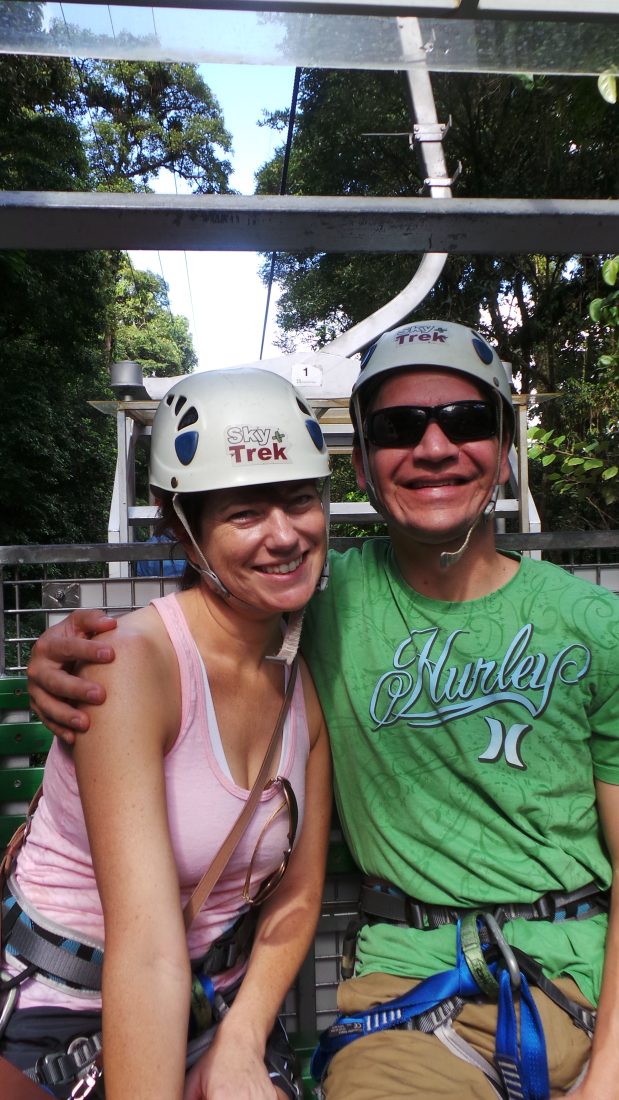 We suited up and rode a gondola up through a rainforest that easily could have been used for a Jurassic Park remake.  We got to the top of the hill where we were given a short lesson (there really is nothing to it).  The guides also explained to us that there were 7 zip-lines and that after the first one there was no way down but on the zip-line.  We could take the 'chicken trail' if we wanted to, but if we didn't there was no turning back….. dun, dun, dun!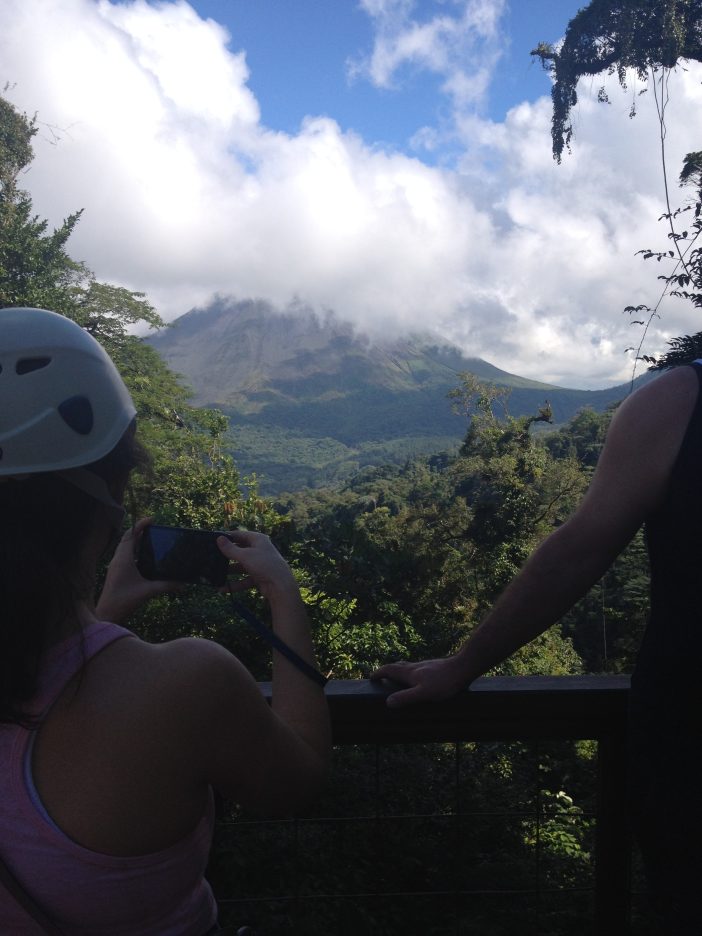 I'd love to say I zipped down without any fears, but I was totally freaking out.  There were 7 lines and I honestly didn't open my eyes til the third or fourth!  I'd love to say I am totally addicted to zip-lining and it broke down all my height related insecurities, but that would be a total lie.  My husband on the other hand was really bummed when we got to the last line and he really looking forward to zip-lining in the future.  If you have never tried zip lining it really is a thrill – go somewhere that offers beautiful views and high safety ratings and you can thank me later!  I cannot speak for zip lines elsewhere, but Costa Rica was incredible!
Here is a little video of me Zip-lining in Costa Rica – I cannot believe it – seriously….
If you are considering a trip, make sure you add Zip-lining in Costa Rica to the top of your list!
Follow Visit Costa Rica on Twitter
Enjoy pictures and updates on Visit Costa Rica on Facebook
and if you still aren't convinced  – check out the Visit Costa Rica You Tube Channel!