Tanque Verde Ranch in Tucson
Disclosure: Tanque Verde Ranch hosted our family. Opinions are 100% our own. Tanque Verde Ranch is also sponsoring this giveaway! This site uses affiliate links.
Tanque Verde Ranch captured our family's heart earlier this month.  A destination that is sure to bring out your inner cowboy and cowgirl; Tanque Verde Ranch is as luxurious as it is Wild West. Everything from the rooms, to delicious meal options, to horse-back riding instruction is top notch. If you are looking for a really fun family travel option for your Summer vacation, look no further! Today I am thrilled to not only share highlights from our trip. A dude ranch is such a fun way to spend Spring Break.
"Tanque Verde Ranch is one of America's old-time cattle and guest ranches. Today, guests experience its rich history with miles of exciting horse trails, winding their way through desert and mountain scenery. As the ultimate dude ranch experience, additional activities include fishing, mountain biking, hiking, pickle-ball, Jeep adventure, tennis, a kids' camp and more. Amenities include four tennis courts among the towering saguaro and ocotillo, several swimming pools, and more than 150 horses for lessons and rides from sun-up to sunset. A variety of lodging options, providing guests with spectacular scenic views of the desert and mountains, are tastefully decorated in traditional southwestern style with adobe walls and Santa Fe style architecture, perfectly complementing the beauty of the natural surroundings."
You love it already, right?  Make sure to print out our FREE Summer Bucket List Printable and add a visit right to the top!
There are so many things we loved about our trip!  Here are a few of the highlights!  Don't just take our word for it though, check out the reviews on Hotels.com 
Horses!
I absolutely love horses.  My parents owned a horse when I was very little. Getting in the saddle when we visited my grandparents was always a highlight of visits to the desert growing up. In college I paid for my own riding lessons. My kids and I had the opportunity to partner with a local horse camp for a few years and we all rode then.  We were so thrilled to have the opportunity to ride while at Tanque Verde Ranch! We all took at least one trail ride each day. Our kids enjoyed a lesson in the morning and the afternoon as well as a daily trail ride.  No matter how long your stay, children are matched with the same horse each day.  We only visited for two days, but our kids loved the connections they made with 'their' horses. While horseback riding experiences can be purchased a-la-carte, I highly suggest an all-inclusive package if your family would like to spend a lot of time on horses.
Kids Program!
Our family loved the Daily Kids Program.  Our kids loved being with camp counselors and kids their ages.  We loved that we were able to enjoy time by ourselves while they burned energy doing kid appropriate things.  Kids club is for kids ages 4-12. Upon arrival, kids join a group based on age – Buckaroos (4-6), Wranglers (7-9), and Outlaws (10-12).  These groups will take riding lessons, make crafts, play games, go on trail rides, and more together. The best part? The Daily Kids Program is complimentary to all guests on an all-inclusive package. Our kids are already begging to go back before our oldest ages out!
The kids eat lunch together in an air-conditioned dining room with other kids and camp counselors.  They were excited to watch a movie while cooling off and filling up on fruit salad, mac and cheese, veggies, burgers, and of course, dessert!  As a parent, I honestly loved that the kids had a separate space for breakfast and lunch. I got to enjoy breakfast and lunch with my husband all by myself, it was like we were on a mini getaway, just the two of us.  Kids all meet up with their parents by 4pm.  Ours were full of fun stories and tired out!
We all give the Kids Club two thumbs up!
The Food!
This is my daughter in carnivore heaven.  I do my best to keep meat as a side dish, if present at all in our house.  When we go out the kids always order beef.  This one LOVES steak and she was thrilled to order off the adult menu!
I, on the other hand, was in pescatarian heaven.  I enjoyed Salmon the first night, Swordfish for lunch the following day, and Halibut at the Cowboy Cookout!
Honestly, when I hear 'dude ranch' I don't think about amazing cuisine.  I was expecting standard cowboy food, but boy was I wrong! I really looked forward to every meal.  Meals included an incredible buffet, but also cooked to order options.  I found that it was not at all hard to eat healthy. There were fresh salads, fish options, lean meats, and veggies.  Don't worry, if you want something more decadent, there were plenty of choices there too. My littlest has a dairy allergy and we found the chef to be very accommodating.  There are several different dessert options, including a dairy-free sorbet.
Do not miss the Cowboy Cookout!  This outdoor BBQ has a huge buffet, live music, games, and more! This is included in the All-inclusive package. Check out their page for all the info, it is the perfect kiss goodnight after a day of riding and exploring the ranch.
On our last day we enjoyed the Breakfast ride. This is also included in all-inclusive packages.  Guests enjoy a beautiful trail ride first thing in the morning.  We stopped on a hill with beautiful views and fresh made breakfast.
This is the scene from breakfast!  You can see the resort in the distance.  It was wonderful to enjoy breakfast out in the open. Do not miss it.
Our Room!
There are only 69 rooms at the Ranch.  We enjoyed two nights in room 19. The room was a spacious, clean, and the decor complimented the desert backdrop.  Our room opened up to a large patio with a view of acres of giant Cacti. The sunrises and sunsets were downright magical. Make sure to check out our full room tour below.
As one might imagine, the summers are HOT in Arizona.  We visited in the middle of May and by mid-day the temperature rose to the mid 90s!  It is true what they say about a dry heat.  While the temperature was high, our family is used to more humidity.  While it was hot, it did not feel like the 90s we are used to.  We were pleasantly surprised!  We suggest taking trail rides early in the morning and spending lots of time at the pool during the middle of the day.  Take advantage of the indoor and outdoor pool.
When all else fails, a Prickly Pear margarita at the Saloon is sure to cool you down.
Pro tip – bring your own Benadryl.  While none of us have a horse allergy, my husband and daughter found the pollen from the desert bloom to be irritating.  While you can purchase it at the gift shop, it is not open all hours and it is quite pricey. We plan on visiting again, but we will pack some Benadryl, just in case.
Want to see a tour of our room?
Our family was so thankful for the opportunity to be hosted by Tanque Verde Ranch.  I am thrilled to have the opportunity to extend the invitation to one Highlights Along the Way subscriber to experience for themselves!  Make sure to check out how to enter below.  A huge thank you to Tanque Verde Ranch for hosting us and also for sponsoring this giveaway!
Update – this giveaway has ended!
One lucky subscriber will receive a two-night summer stay at Tanque Verde Ranch. The prize is a two-night, all-inclusive stay in a standard room and is valid for up to four guests, including accommodations, tax, and resort fee. Must be used by August 30, 2018. Please note this does NOT include travel expenses to Tanque Verde Ranch.  Tanque Verde Ranch is located in Tucson Arizona.  Please do not enter if you cannot travel to Tucson before August 30, 2018.
Not able to enter our giveaway? Make sure to pin this to save! Tanque Verde Ranch is open year round and it is a perfect place to consider for your family vacation!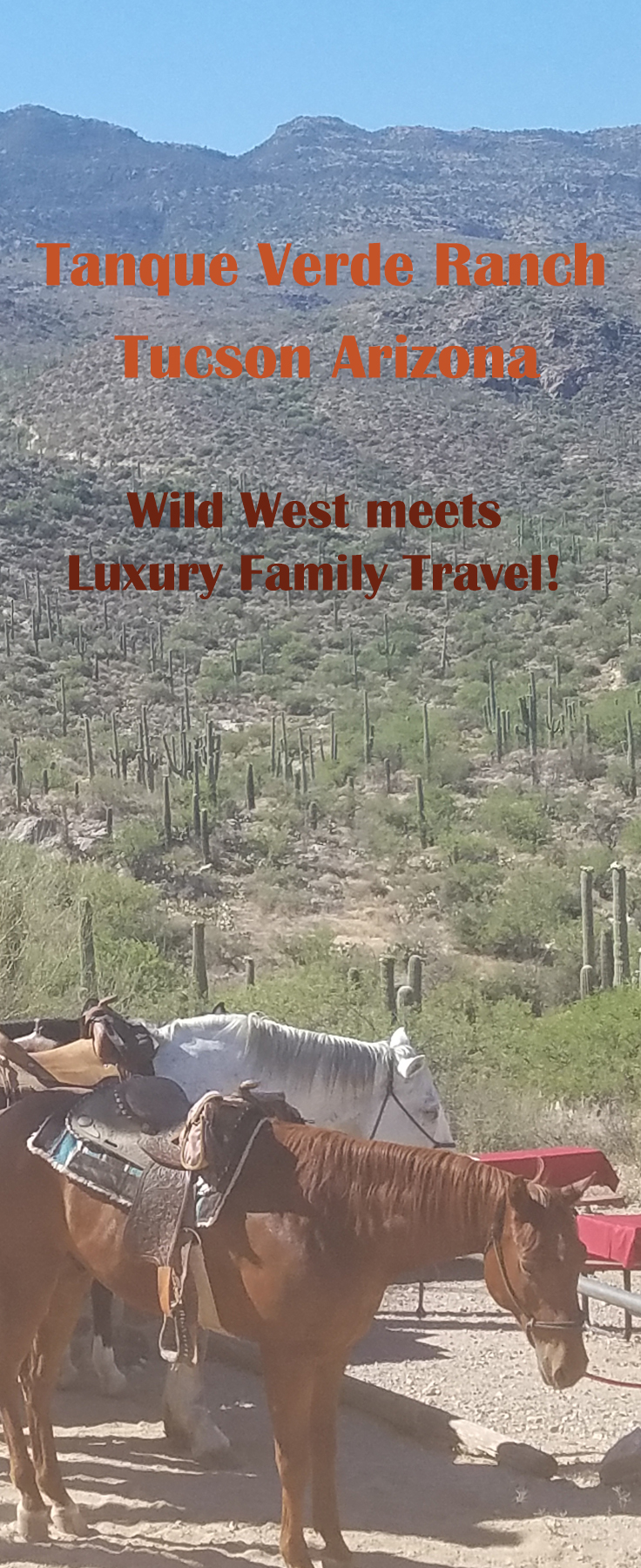 Who wants to win a Summer Getaway?  (Our giveaway is over, but you should still plan on a trip!)
As with most of our giveaways, you must be a verified subscriber to Highlights Along the Way. Simply subscribe and leave us a comment letting us know who you would take with you to Tanque Verde Ranch.  That's it! We also have several ways that you can earn more entries by engaging with us on social, but being a subscriber is the only requirement. Void where prohibited. This giveaway can only be entered by those ages 18 and up. This giveaway is valid only within the United States.
Enter for your chance to win in the Rafflecopter entry form below.  Giveaway starts NOW and will end on 6/2/2018. Winner will be chosen and notified by or before 6/5/2018. Winner will be contacted via email. Winner's name will also be visible in the entry form (First name and last initial). Only the winner will be contacted. Winner MUST respond within 48 hours of winner announcement and provide a mailing address. If the winner does not respond within that time frame, the prize is forfeited and a new winner must be chosen. Booking is of course subject to availability, so winner should book as early as possible.  Again, this giveaway is for accommodations, meals, and activities, but it does not include travel to the destination.
Best of luck to all!