Tenaya Lodge – Family Resort in Yosemite
Disclosure: Our stay, activities, and breakfast was complimentary for editorial consideration. Opinions are always our own.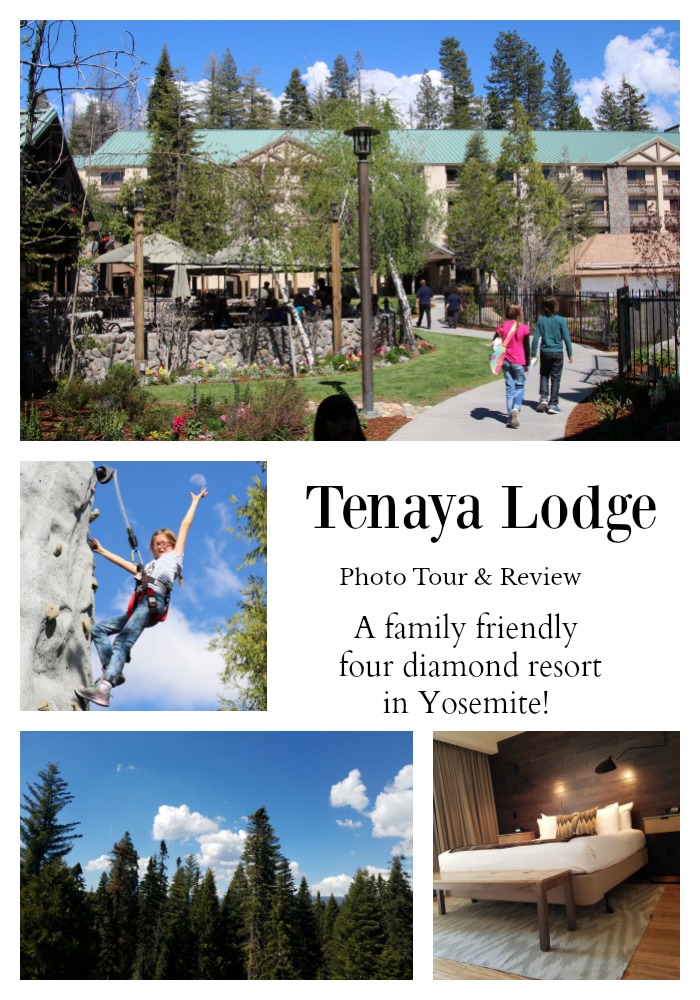 For our first family road trip to Yosemite, our family was thrilled to visit Tenaya Lodge!  When we told friends we were going to Yosemite, most asked where we were going to camp.  When we told them we were staying at a resort a few miles from the entrance people could not believe it.  Friends were sure we would miss out on all that Yosemite has to offer if we weren't camping in the valley.  Tenaya Lodge is a Four Diamond Resort with year round seasonal activities.  It is family and pet friendly! Located on 2 miles from the Yosemite South entrance, it is also perfectly located for adventurers looking to explore the Yosemite Valley…. oh, and it has a world class spa.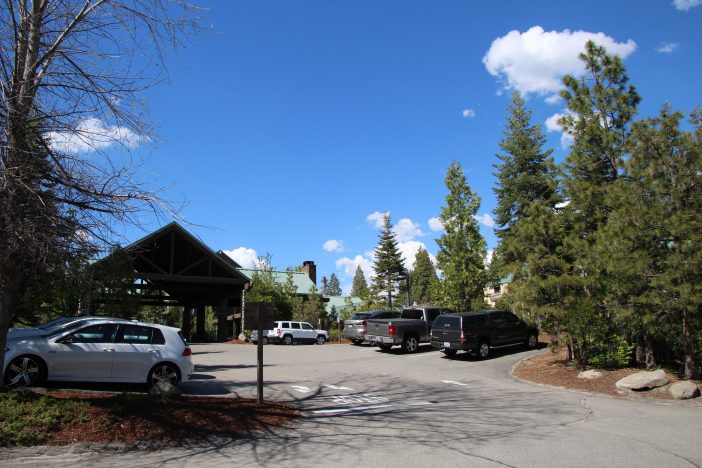 When we pulled up to the rustic lodge we knew we were in for a treat.  Valet parking is included in the Resort Fee. We loved taking advantage of the valet service from the very beginning.  The lobby is spacious, cozy, and inviting.  Check in was a breeze and I loved that everyone was able to sit comfortably while they waited for me to grab our room keys.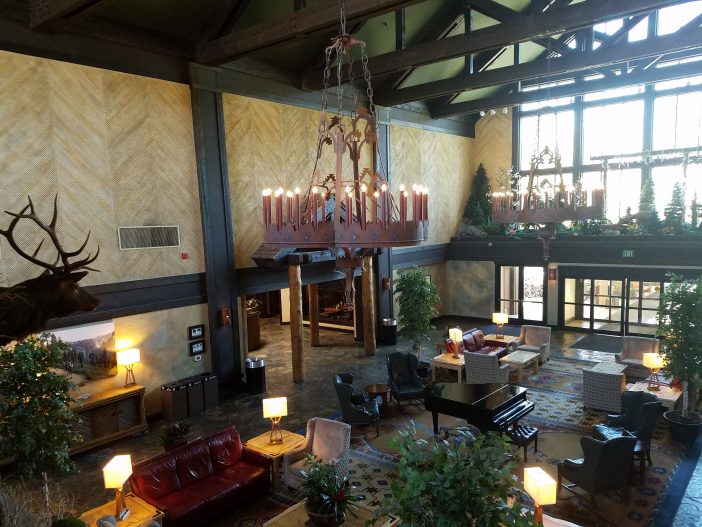 While I waited to check in, Harry and the kids looked through the activities available while we were on site.  Hikes, Rock Climbing, Archery, Paint nights, Spa specials, and so much more are easy to schedule.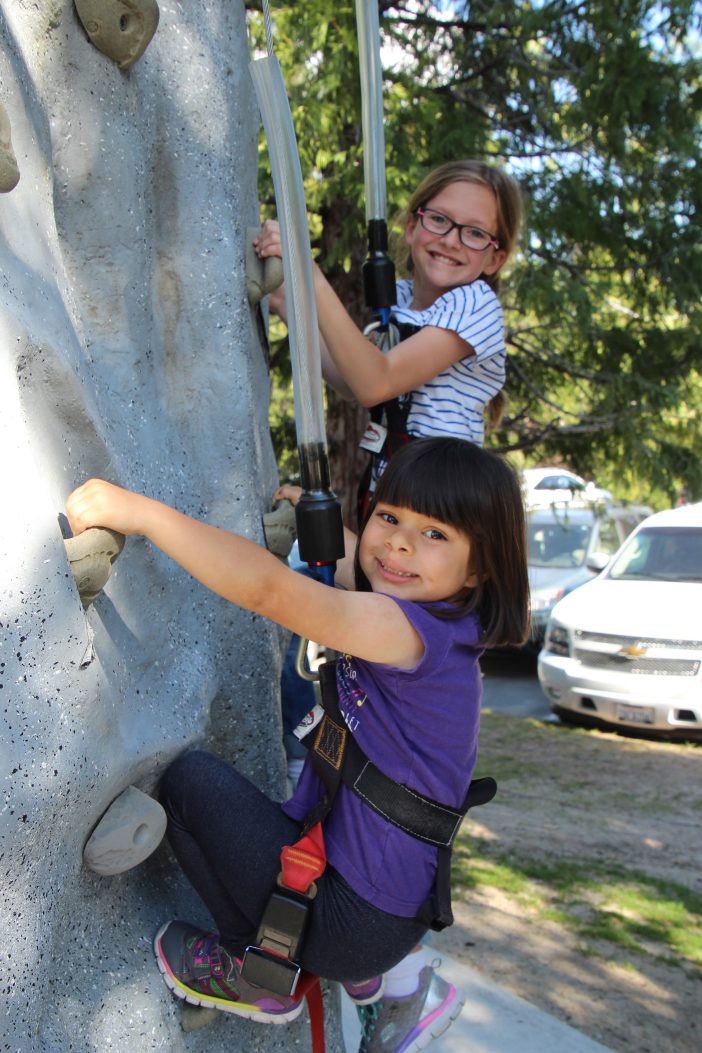 Rock Climbing is available for guests ages 4 and up and starts at $15 per person. The Rock Climbing Wall is safe and fun.  Our kids especially loved that there were several different levels of difficulty so they could try a challenging course or an easier course.  All three kids were proud to ring the bell at the top several times.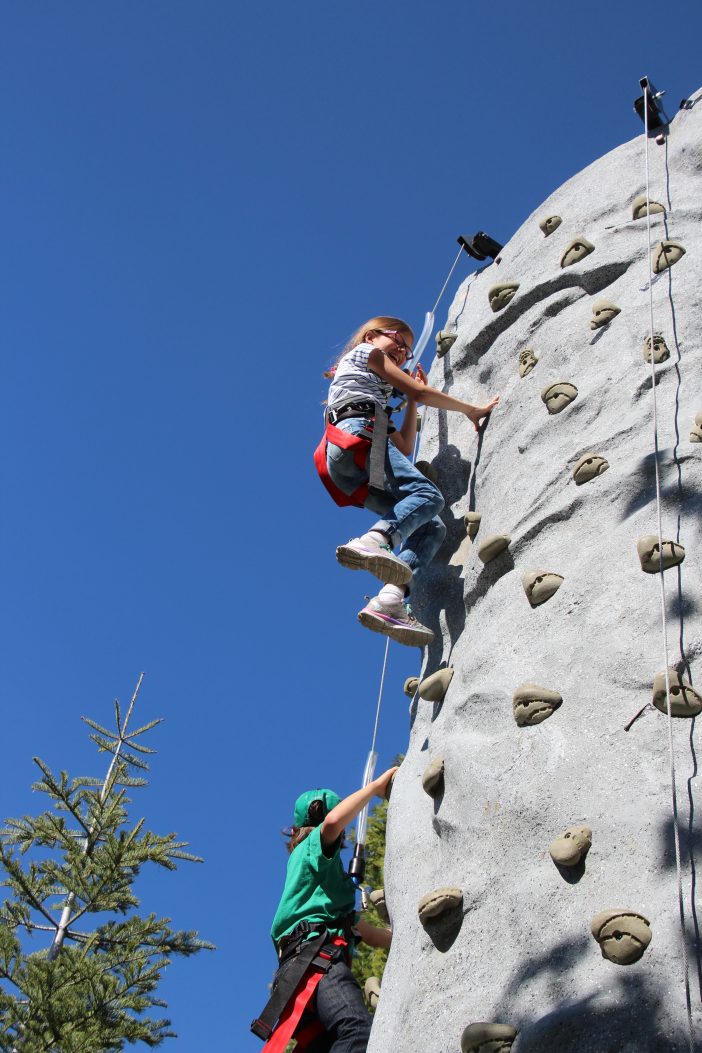 The kids love telling people that they rock climbed in Yosemite!  I love that it was safe and right at the resort. Everyone wins.
We arrived mid afternoon after a long drive.  We did not want to drive down to the Valley, but were thrilled to have some outdoorsy fun.  We enjoyed rock climbing, a delicious dinner, and a flashlight hike all before collapsing into our cozy, warm beds.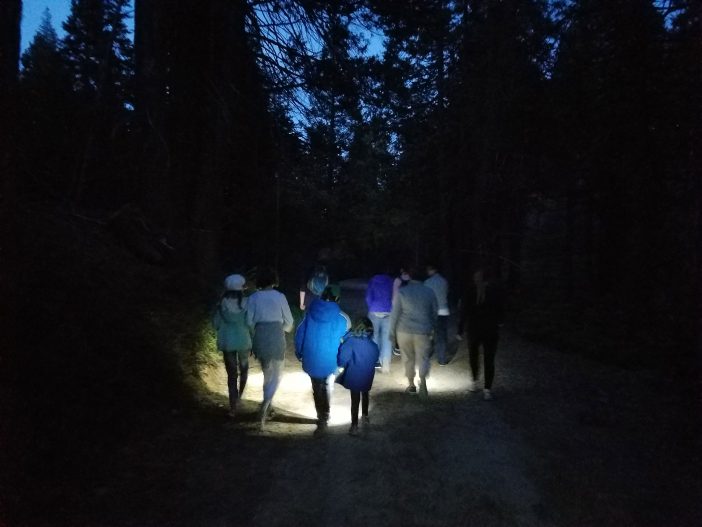 The flashlight hike was a great illustration of why I love Tenaya Lodge.  We got to enjoy 'roughing it' without the rough part.  We hiked and enjoyed the great outdoors at night…. and then we went back to our beautiful hotel room! During the hike we discussed bark beetles, different species of trees and animals, and the history of Yosemite.  The highlight of the evening was when our guide told us all to turn our flashlights off and enjoy nature. It was a moment we will not soon forget.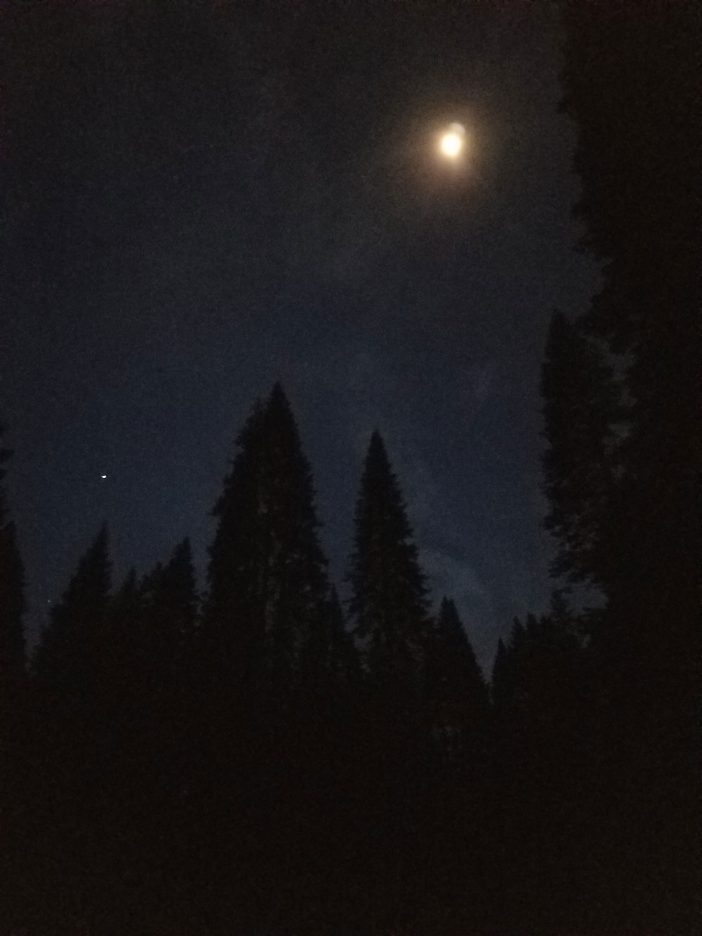 Tenaya Lodge also offers bike rentals if you do not bring your own.  Our littlest is still mastering training wheels, so we left that one for the next time we visit!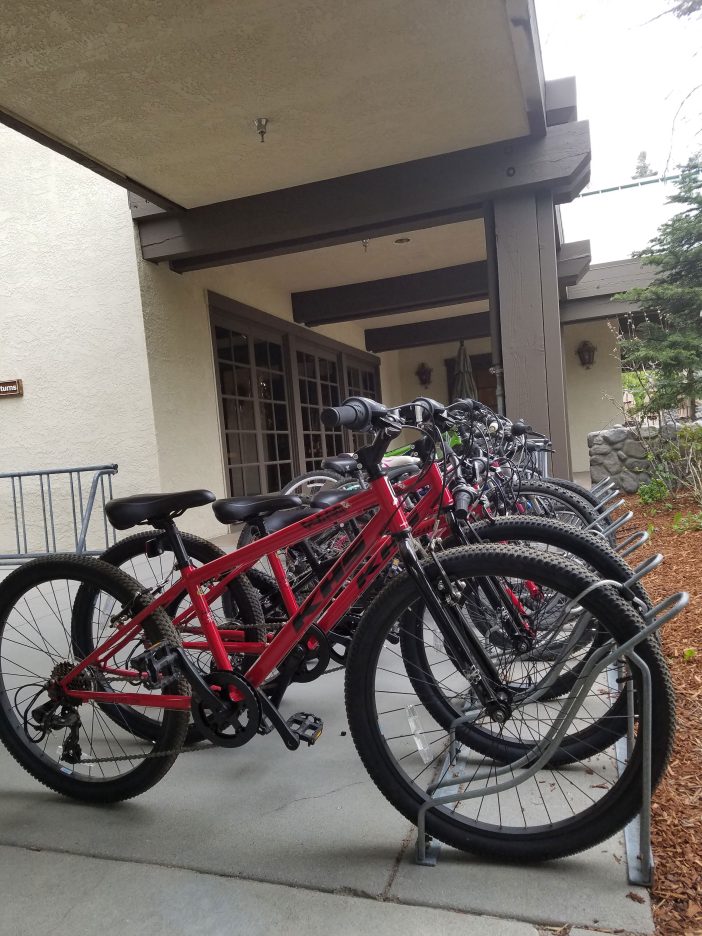 We visited Tenaya Lodge right at the beginning of the Spring Seasons so a few winter options (like ice skating) were already closed. A few spring and summer options were not yet available either.  Tenaya Lodge has an indoor pool and several outdoor pools during the Spring and Summer.  While we just missed the opening of the outdoor heated pool, we did enjoy the indoor pool and hot tub.  The kids loved playing basket ball in the pool and we loved warming up in the spa.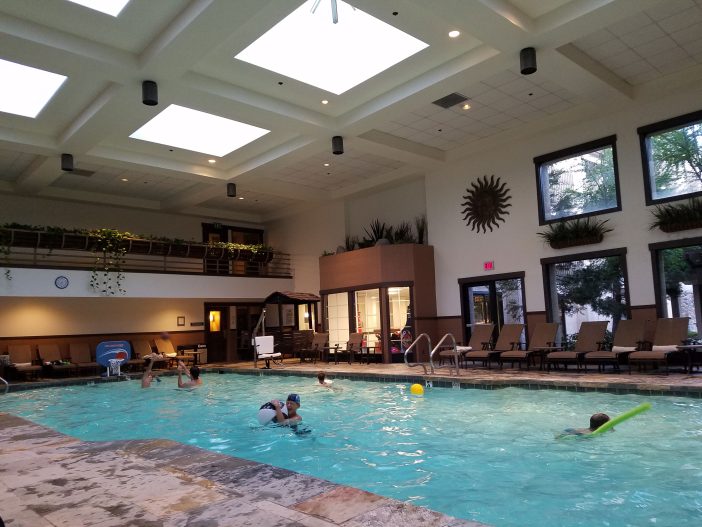 Tenaya Lodge offers four restaurants, a deli, and even a seasonal BBQ out around a fire pit.  We ate several meals at Sierra Restaurant and also purchased to go items from the Parkside Deli.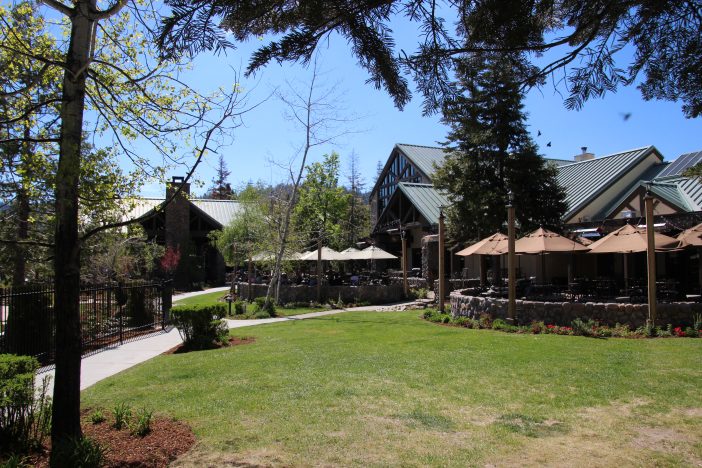 We hope to someday return to Tenaya Lodge and plan on dinner date for just us at Embers.  This world famous restaurant is beautiful and just for ages 12 and up.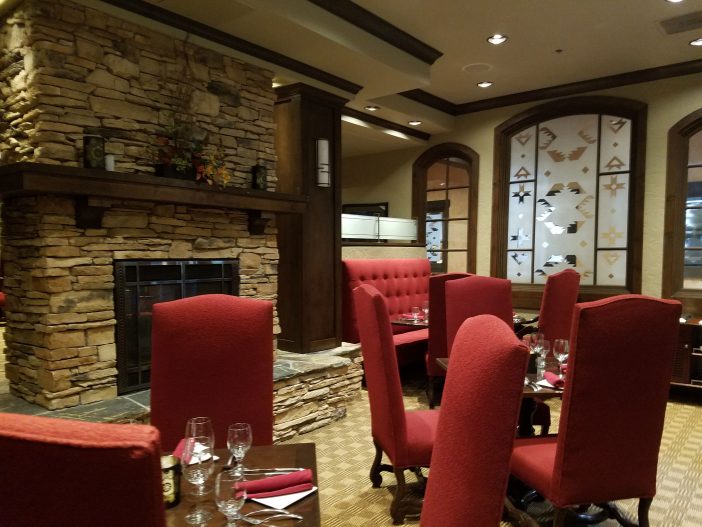 Our family highly recommends the breakfast buffet option at Sierra Restaurant.  Because we spent our days hiking, swimming, and climbing, we wanted to have a big breakfast.  We loved that there were several fresh fruit options and that hot breakfast items were different each day.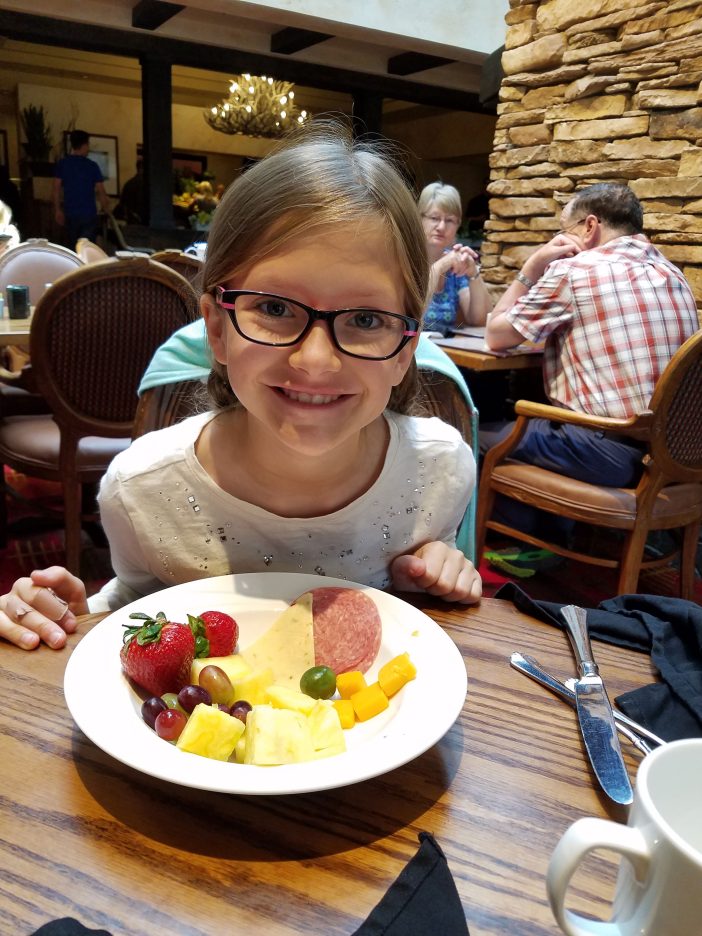 Our kids have eclectic taste.  My daughter was so excited that along with traditional breakfast items, there was also a deli tray with various meats, cheeses, and olives.  This was at about 7:30 am! We all really enjoyed everything and allergies were not at all a problem to work around.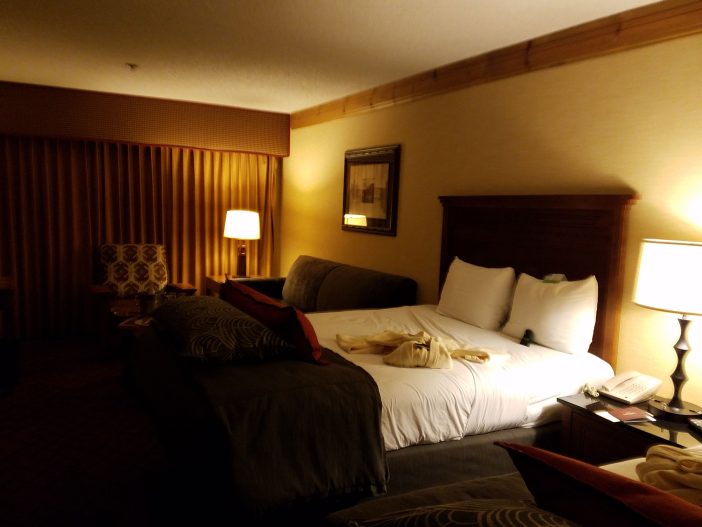 There are several room options available. As a family of five we often find hotels to be a bit of a challenge. Hotel rooms are often quite small and made really for just two to four people.  Our family of five was delighted that our room had two queen beds as well as a pull out sofa bed.  Our room was comfortable and spacious. If Harry and I are ever to return on our own we will want to stay in one of these specialty suites.  The decor feels like an interior designer's home rather than a hotel room.  I loved getting a sneak peek!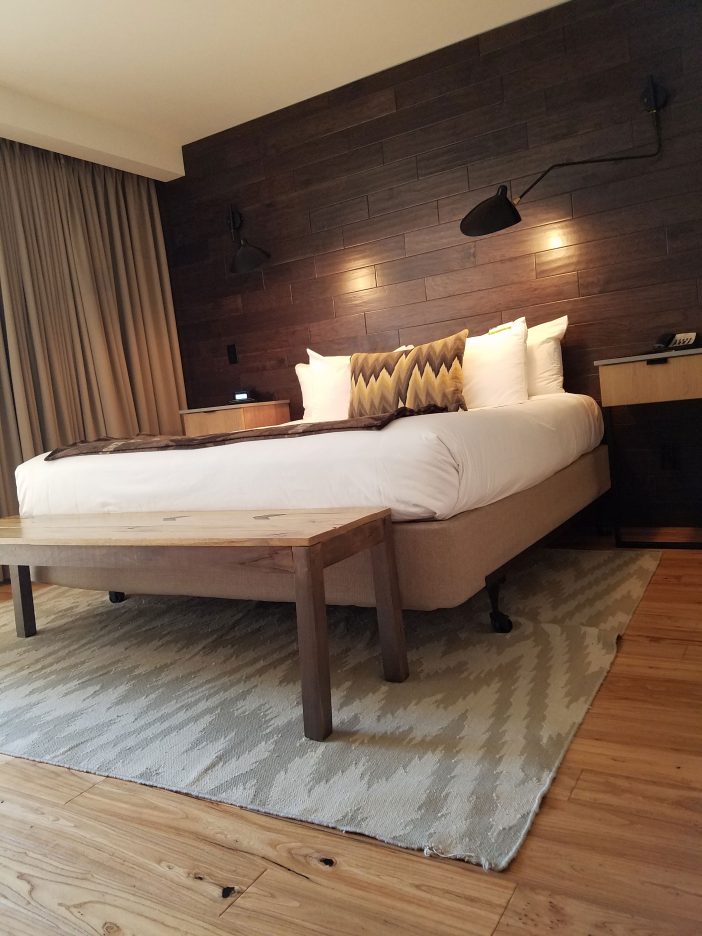 Will you be traveling with your dog to Yosemite?  Tenaya Lodge is dog friendly and award winning! Please see the link for information about how to reserve a dog friendly room.  Dogs are allowed in outdoor dining areas and many other areas of the resort. Kenneling and in room pet sitting is available for families who bring their four legged family members along for the trip.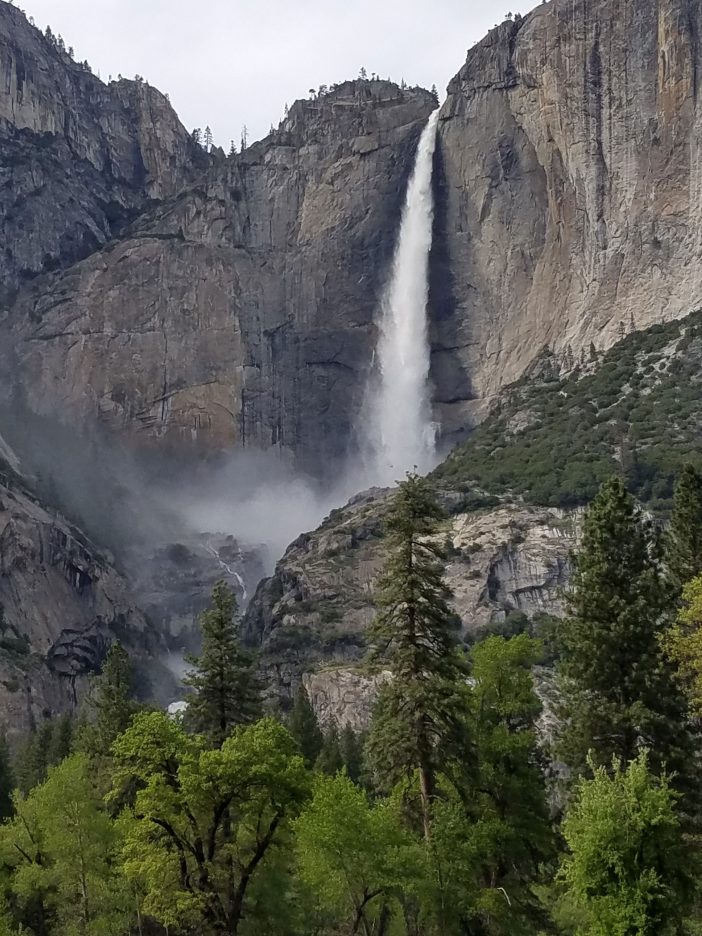 Waterfall season is here and Tenaya Lodge has a great deal for those who would like to stay with them!  Check out their Hot Dates Deals and make sure to use the code YOSEDEAL for the best rates.
Are you still not sure if you want to plan a trip to Yosemite? Check out these 10 pictures that will make you want to go to Yosemite right now.  Then make sure to check out how to book a trip on the Yosemite Mountain Sugar Pine Railroad.