The BFG premiere on the Red Carpet!
Disclosure: I attended a press junket hosted by Disney. Expenses were paid but opinions are my own.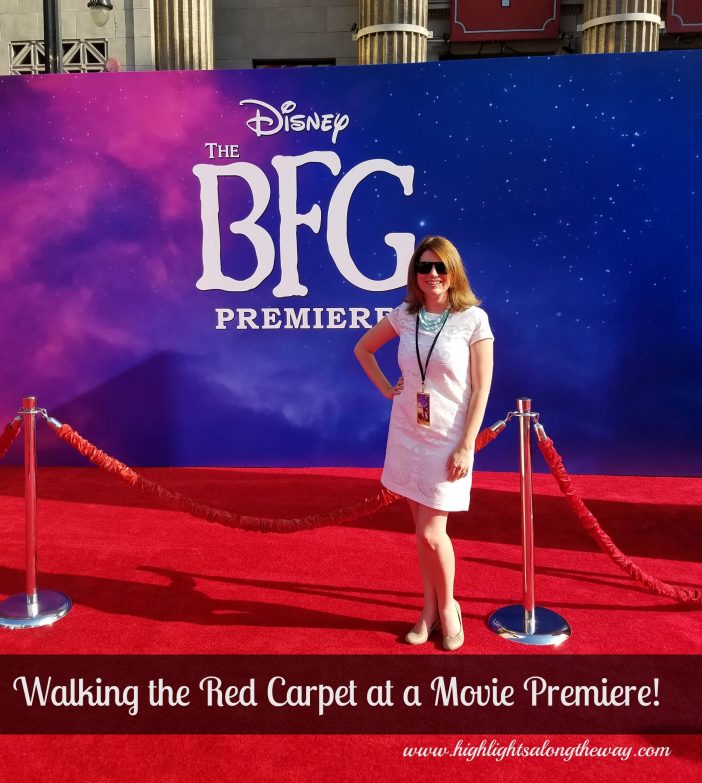 I will never tire of the magic of a red carpet walk.  I was surprised on Monday morning to get a last minute invite to the The BFG Red Carpet and press junket. Of course I was thrilled to throw anything clean I had left in a suitcase and hop on the freeway to Hollywood!    On June 21st our group dressed up for The BFG Red Carpet premiere.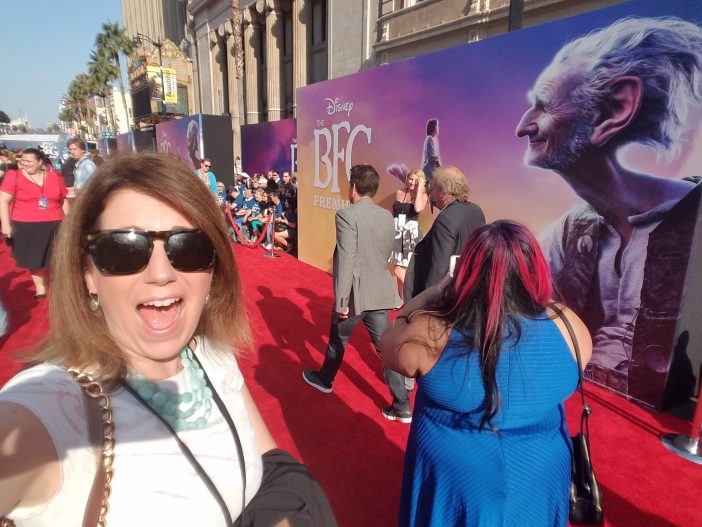 We walked down Hollywood Blvd next to some of Hollywood's and Disney's biggest stars in celebration of this movie that is sure to be a classic.  The red carpet was fairly casual as far as red carpets are concerned.  Stars and their children donned beautiful but comfortable summer chic style and they looked fantastic.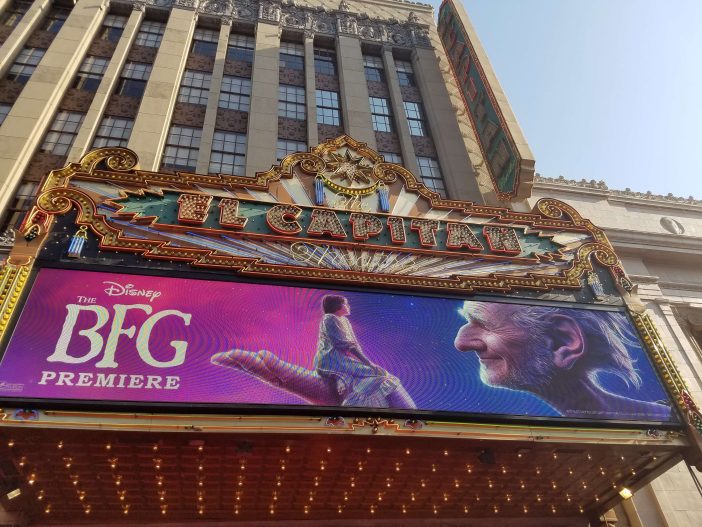 It was a HOT day, but it did not keep the fans from showing up!  People lined the crowded streets and even the tops of buildings to get a glipse at the history making day in Hollywood.   Movie makers, Disney Channel stars, movie actors, and guests all walked across the red carpet while fans cheered and asked for autographs and interviews from celebrities.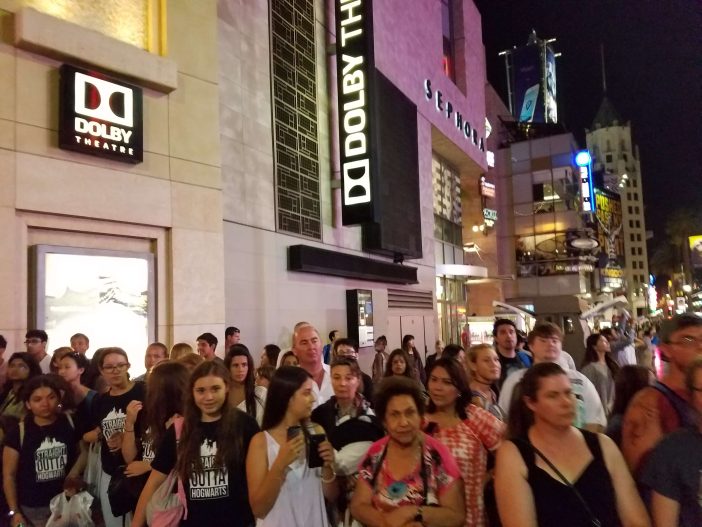 I'm sorry I don't have better photos of the crowds, but this is across the street at Universal City Walk.  Thousands of people came out to be a part of the red carpet, even if only in a small way.  I love being a part of movie history!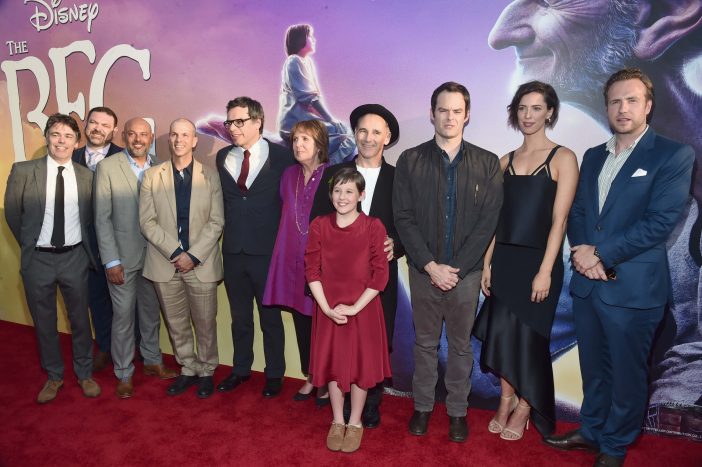 *Photo by Alberto E. Rodriguez/Getty Images for Disney*
The cast of The BFG is so charming, I cannot wait to share our interviews with you all later this week.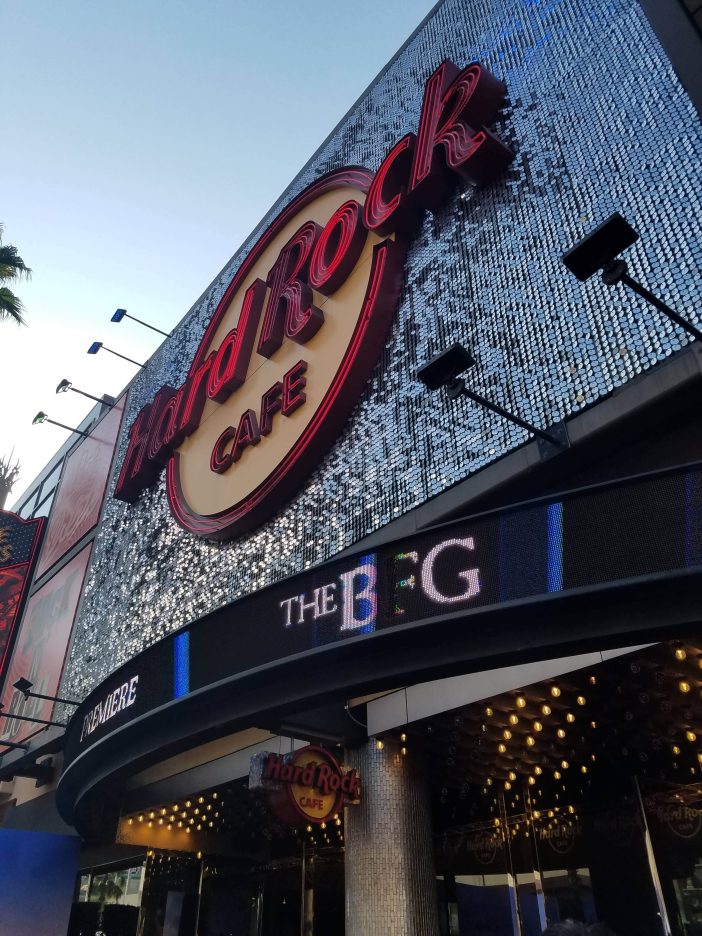 Before we ventured into the famous El Capitan Theatre, we walked across the street to the equally famous Hard Rock Cafe for a pre-screening party.  It was an exclusive party where we caught glimpses of the film makers and the cast as well as multiple Disney and ABC TV stars! As a guest of Walt Disney Studios I typically just love to people watch at these events.  I don't know any of these people, and yet I am sharing a room and a meal and entertainment with legends.  I rarely ask for pictures with stars, but when my kid's favorite actor from Austin and Ally.  Calum Worthy plays Dez and my kids were so excited to hear that he was very friendly and that I was able to snap a picture with him.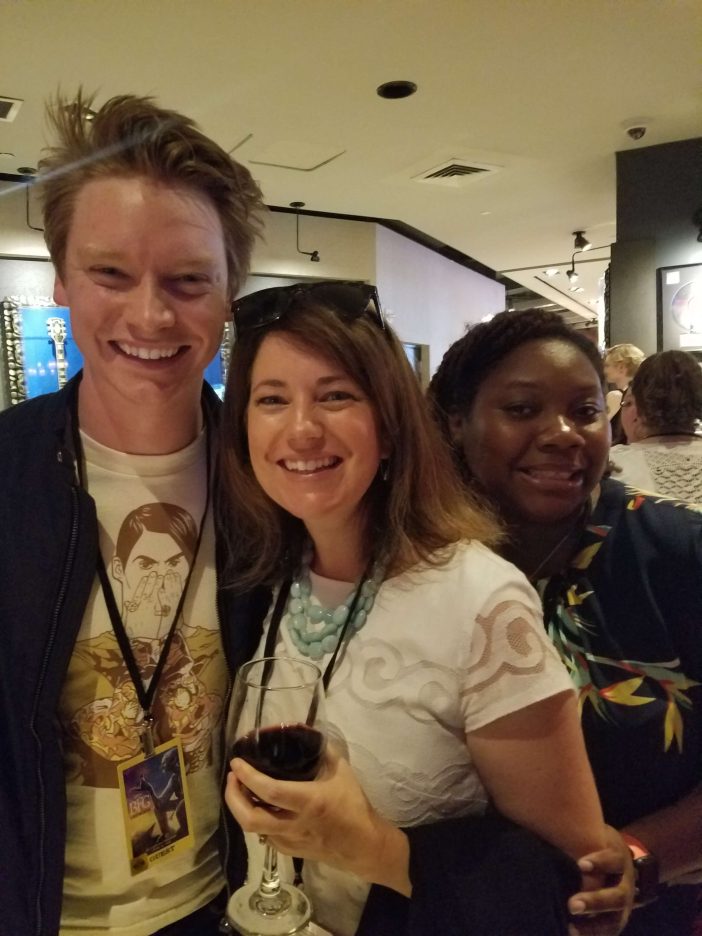 Calum Worthy, myself, and my friend Nickida who blogs at Nicki's Random Musings
The BFG is based on the beloved children's novel from 1982 of the same name.  Disney has brought it to life along with director Stephen Spielberg. As one might imagine; it is pure magic. It's wholesome and sweet and the perfect movie to bring the family to.
Check out the trailer for The BFG which opens in theaters on July 1st…..
Stay tuned for more behind the scenes and exclusive interviews which I will be posting later this week about The BFG, director Steven Spielberg, and the actors who brought it to life.
The BFG opens in theaters July 1st and it is sure to be a hit with families this summer.  You can grab tickets for The BFG on Fandango and skip the lines!