The Boss Baby coloring printables
Boss Baby was a hit in theaters and now has a sequel on Netflix! Boss Baby : Family Business is the sequel our family has been waiting for! Enjoy these funny Boss Baby Coloring Pages that you can print from your home computer. Adorable coloring pages of "Boss Baby" and his whole family are high resolution and are licensed to print and use at home and school!
These printables are fun activities for rainy days, long car rides, and even for Boss Baby birthday parties! Feel free to print as many as you would like! Thank you to the makers of The Boss Baby for allowing us to share these official printables with our audience.
Information on Boss Baby : Family Business
In the sequel to DreamWorks Animation's Oscar®-nominated blockbuster comedy, the Templeton brothers—Tim (James Marsden, X-Men franchise) and his Boss Baby little bro Ted (Alec Baldwin)—have become adults and drifted away from each other. Tim is now a married stay-at-home dad. Ted is a hedge fund CEO. But a new boss baby with a cutting-edge approach and a can-do attitude is about to bring them together again … and inspire a new family business. The Boss Baby : Family Business hits Peacock TV on July 2, 2021!

Tim and his wife, Carol (Eva Longoria), the breadwinner of the family, live in the suburbs with their super-smart 7-year-old daughter Tabitha (Ariana Greenblatt, Avengers: Infinity War), and adorable new infant Tina (Amy Sedaris, Netflix's BoJack Horseman). Tabitha, who's at the top her class at the prestigious Acorn Center for Advanced Childhood, idolizes her Uncle Ted and wants to become like him, but Tim, still in touch with his overactive youthful imagination, worries that she's working too hard and is missing out on a normal childhood.
When baby Tina reveals that she's—ta-da!—a top secret agent for Baby Corp. on a mission to uncover the dark secrets behind Tabitha's school and its mysterious founder, Dr. Erwin Armstrong (Jeff Goldblum), it will reunite the Templeton brothers in unexpected ways, lead them to re-evaluate the meaning of family and discover what truly matters.
Lisa Kudrow and Jimmy Kimmel also reprise their roles as Ted and Tim's parents.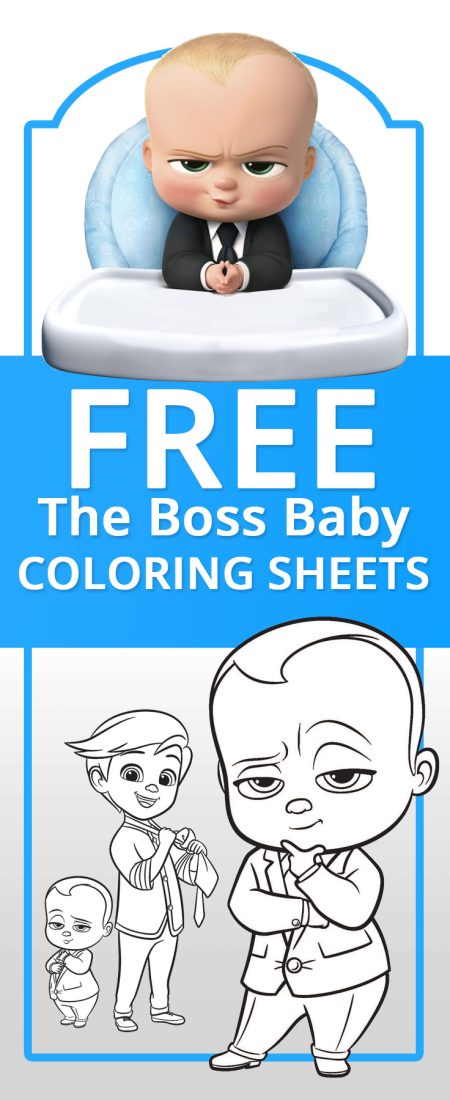 Dreamworks "The Boss Baby" opens in theaters on March 31st. Audiences will surely be cracking up at the tiny, little boss baby voiced by the hilarious Alec Baldwin. Everyone knows we love to share free printable activity sheets for animated films, right? I am thrilled to present you with some adorable The Boss Baby coloring printables! These Boss Baby printables are free to print from your home computer.
Boss Baby TWO is coming to theaters in July 2021!
Want a sneak peek at The Boss Baby? Check out the video below….
I was able to get a sneak peek at The Boss Baby last summer during Comic Con and I knew then they had a hit on their hands. Little did we know at the time that Alec Baldwin would have so much success prior to the film's release playing a certain suit wearing someone on Saturday Night Live. That is all I am gonna say about that. It just makes it even more funny is all I am sayin'. I felt so fortunate to listen to the panel and interview Alec and the producers.
Everyone who has a little brother or sister knows that the Boss Baby is a real thing. We have three kids and while we are trying to be good parents, some how we have ended up with a Boss Baby too. Our big kids both pointed at Little Miss C and said "She is our Boss Baby!" when they saw the commercial. Nobody could disagree. I think so many families are going to identify with this family. It has a great message and there are so many great laughs. The animation is great, just as we have come to expect from Dreamworks.
Enjoy the Boss Baby printables below! They are FREE!
Boss Baby Printables
Boss Baby Family Coloring Sheet FREE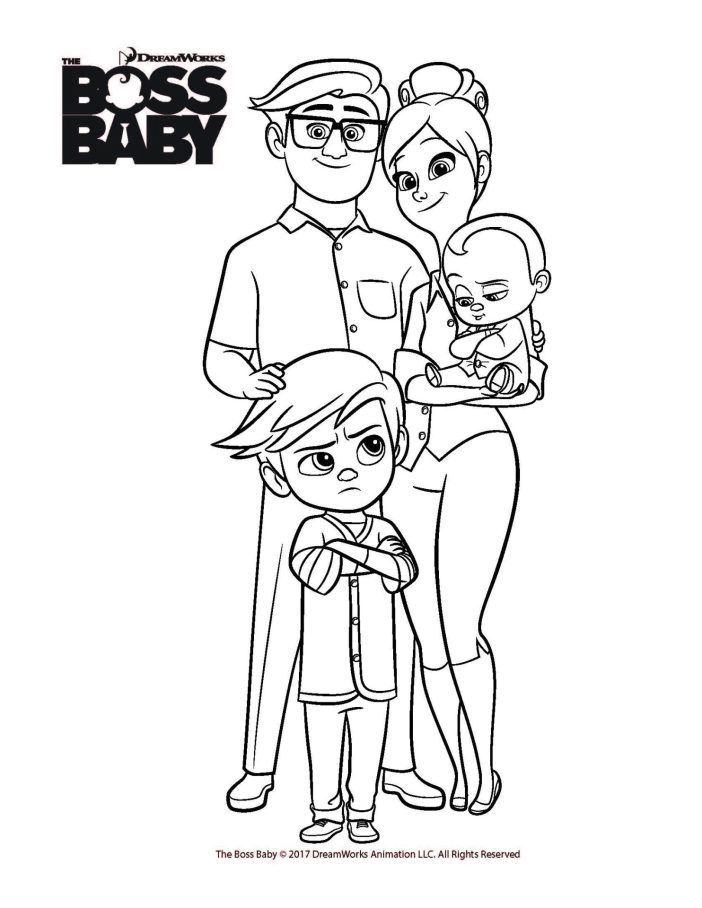 Thank you to Dreamworks for allowing us to share these free coloring sheets from The Boss Baby. We can't wait to see it in theaters!
Save