The Good Dinosaur Coloring Sheets!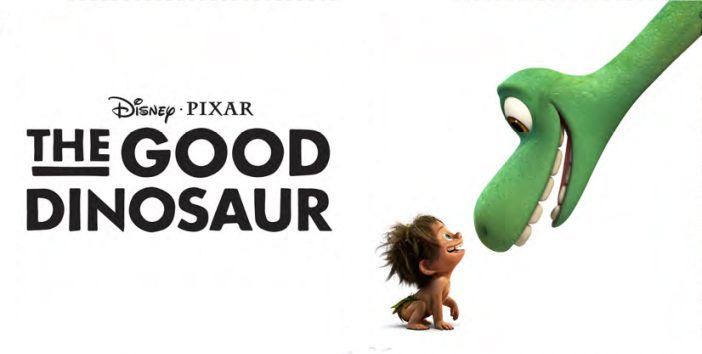 Disney Pixar has done it again with The Good Dinosaur.  I saw a sneak peek of The Good Dinosaur at D23 Expo and pretty much everyone in the panel was crying.  The Good Dinosaur opens in theatres everywhere on November 25th for Thanksgiving! To celebrate Disney has just released five awesome The Good Dinosaur Coloring Sheets Printables. These coloring sheets are free and fun and are the first introduction to this movie that is sure to be a family favorite!
I am always so excited when Disney sends over these FREE coloring sheets for our readers when a new Disney Pixar movie comes out.  It makes it so fun to get excited about the upcoming family movie and it is super budget friendly.  No doubt there will be many The Good Dinosaur Birthday Parties in the future and these The Good Dinosaur coloring sheets printables will be perfect for that as well so make sure to pin it for the future.  Print some out for rainy day activities, long car rides, or for any kiddo that just loves dinosaurs.
Make sure to watch The Good Dinosaur trailer below. The Good Dinosaur is a sweet movie that is great for the whole family, it is sure to be the must see movie this Thanksgiving! I promise to share more about The Good Dinosaur as more details become available……
Arlo and Spot are the about the cutest duo you can imagine – I kinda want to print this coloring sheet out for myself – is that weird?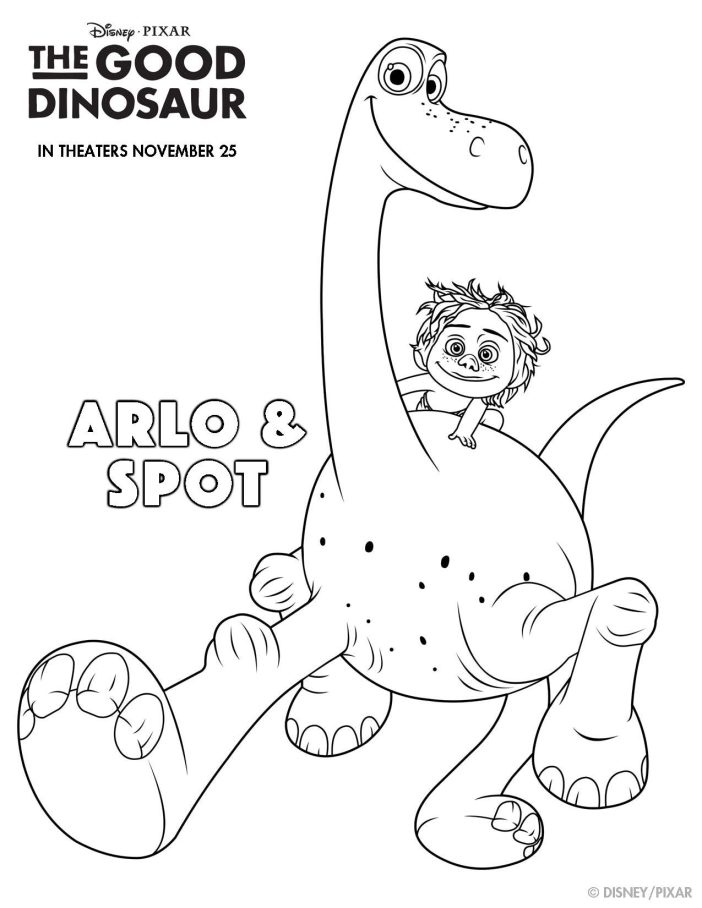 The Good Dinosaur Nash Coloring Sheet is next. Print all 5 pages link is at the end of the article.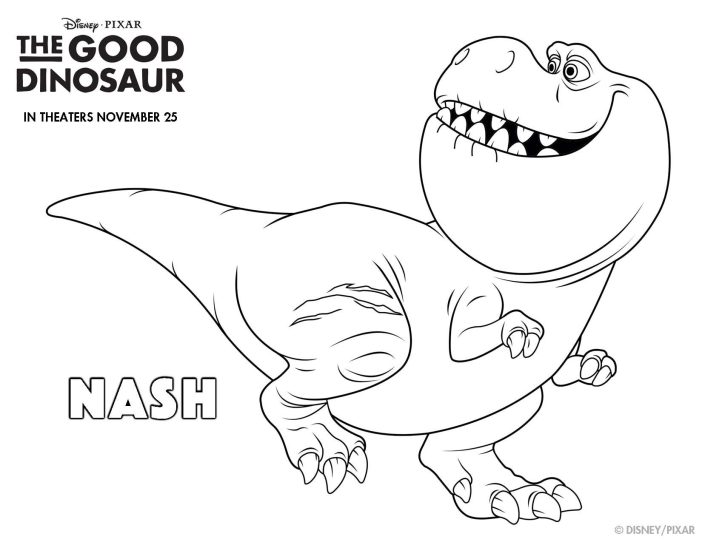 The Good Dinosaur Butch coloring sheet.  You are warned, Butch is scary……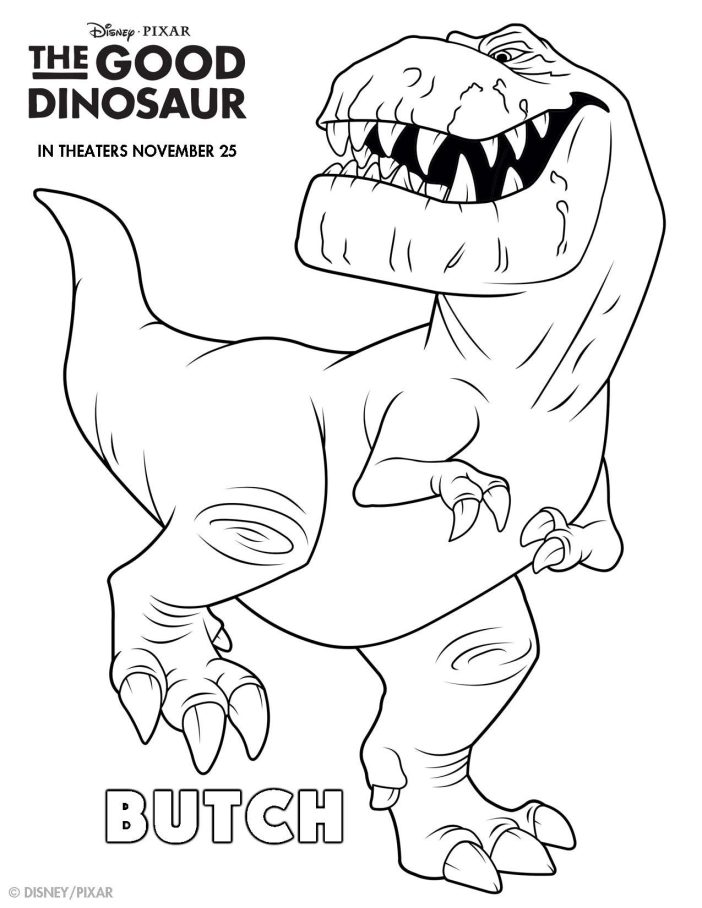 The Good Dinosaur Ramsey activity sheet.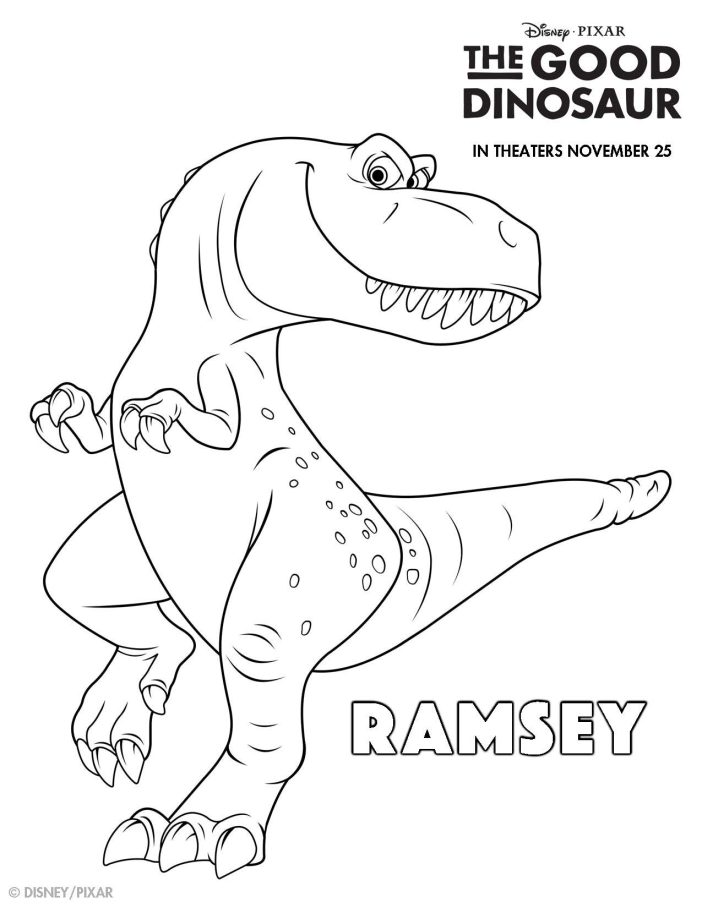 Next we have one more Arlo and Spot coloring sheet from The Good Dinosaur. They are so cute!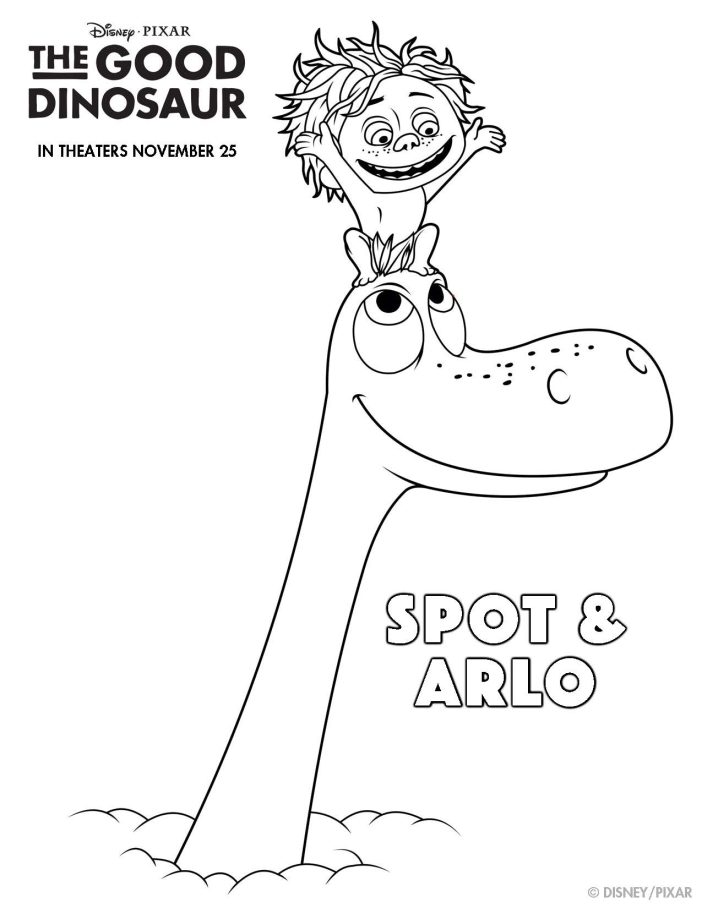 The Good Dinosaur printable coloring sheets– Print all 5 pages.