The Good Dinosaur Pumpkin Carving Stencil
It is pumpkin carving time! Here is a simple and easy dinosaur pumpkin carving stencil. In honor of the classic Disney Pixar movie "The Good Dinosaur" you can download this FREE stencil to your home computer and print out at home. This is an easy stencil to carve. Customize to be a simple brontosaurus or use the entire stencil to include the adorable handprint from The Good Dinosaur. Happy Halloween! We hope your dinosaur loving kiddo enjoys this easy DIY carving option!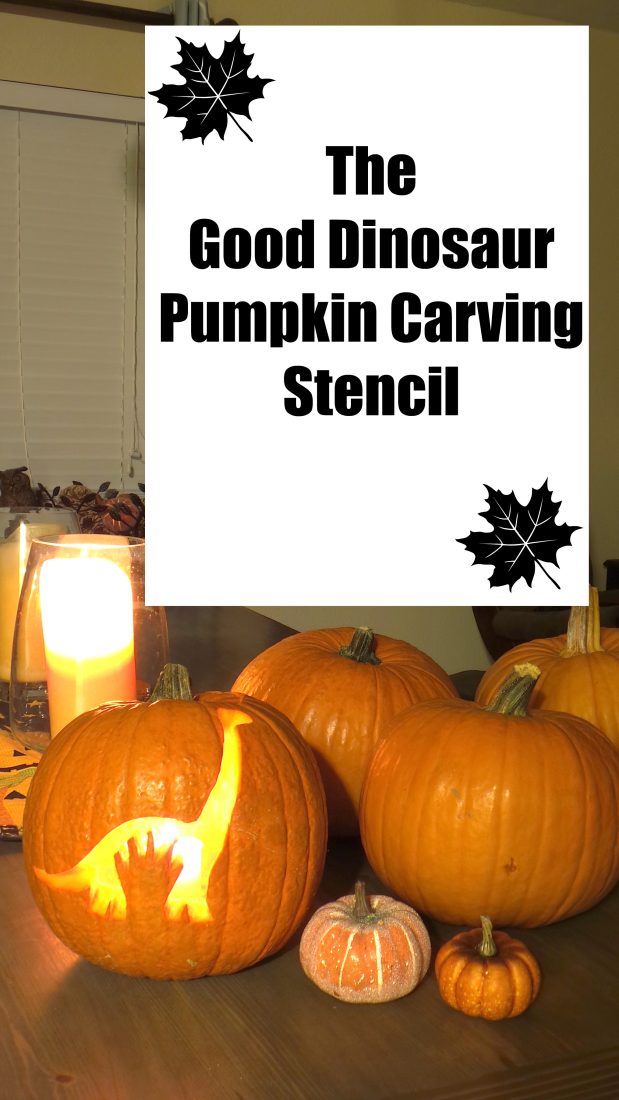 The Good Dinosaur continues to be a popular character to carve on pumpkins. This stencil we shared in 2015 continues to be popular with Disney Pixar and Dinosaur fans. Enjoy the information below from that original post. We hope you are enjoying "The Good Dinosaur" on Disney Plus or DVD. If your kids are fans, please note we have included the link to free printable coloring sheets from that same movie.
The Good Dinosaur by Disney Pixar is coming to theaters this November and our family cannot wait! We have been enjoying these FREE The Good Dinosaur coloring sheets already and now we can't wait to make our Halloween Jack-O-Lanterns with a The Good Dinosaur theme! Seriously how cute did these pumpkins turn out? The best part – this stencil is EASY, even easier than a simple Jack-o-Lantern face and it is so much cuter! Disney Pixar fans are going to love it! This FREE The Good Dinosaur Pumpkin Carving Stencil is completely free – you don't even have to sign up for anything – just click and print below. Check out our pumpkin pictures below as examples. Seriously so cute. I love Disney pumpkin carving stencils and this one is a total freebie for a movie that hasn't even come out yet – awesome!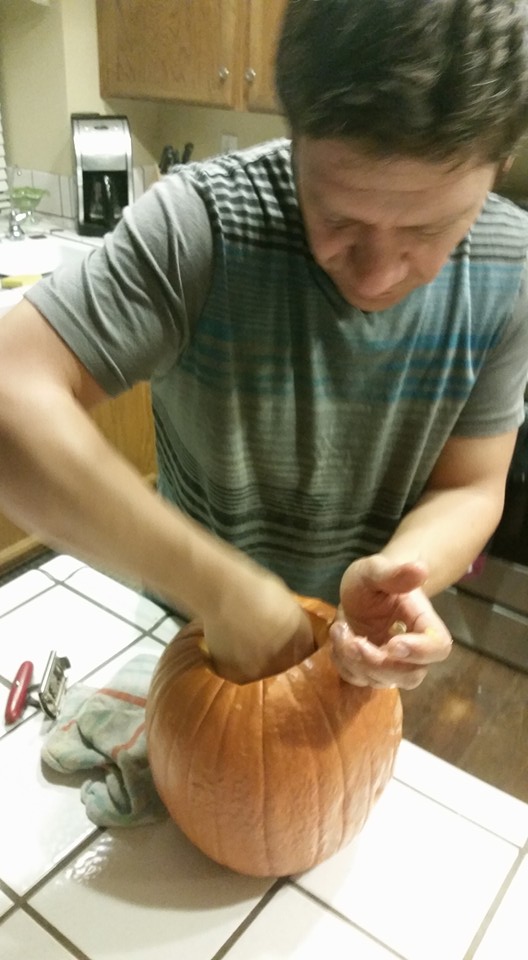 If you haven't heard of The Good Dinosaur yet (um, WHAT?!) you have got to check out the trailer here. Remember we have some fun free coloring sheets above too. I am so thankful that Disney sends us over links to the trailer and sneak peeks of upcoming movies. I love that we also are able to post fun free printables and activity sheets for our readers and that they are so easy to use – no strings attached!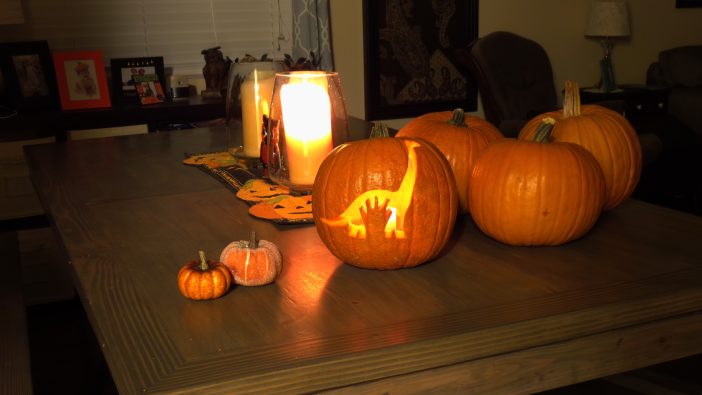 FREE DINOSAUR PUMPKIN STENCIL TEMPLATE
I know the movie hasn't come out yet – but the most committed of Disney Pixar fans will be able to spot your pumpkin from far away and you will be have to be instant best friends! Tell them no need to be envious, point them to our site where they can print out a free Good Dino pumpkin carving template of their own!
The Good Dinosaur opens in theaters on November 25th and I am thinking many people are going to find it to be the sweetest holiday movie of the year! Hot tip – watch the hashtag #GoodDino on all social media and bring tissue to the theater, it's a tear jerker!
Click below for The Good Dinosaur Pumpkin Carving Stencil template – print from your own computer – easy peasy! Make sure to share with a Good Dino loving friend!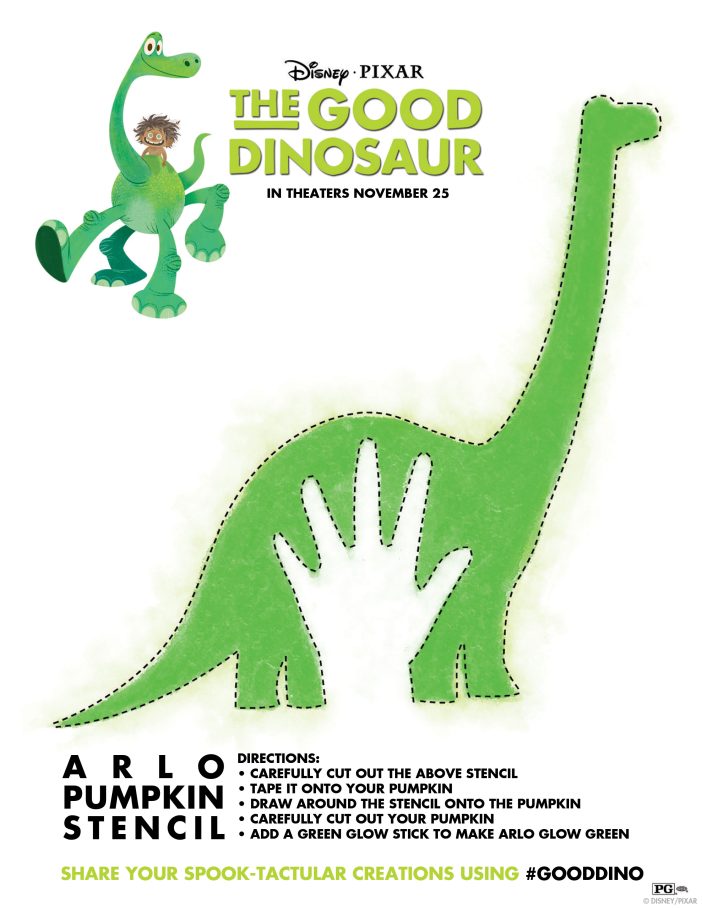 Save