The LEGO® Movie™ 4D A New Adventure'
Disclosure: We are official LEGOLAND California Blog Ambassadors - we attended the red carpet premier party at LEGOLAND to share with our audience. Opinions are always our own.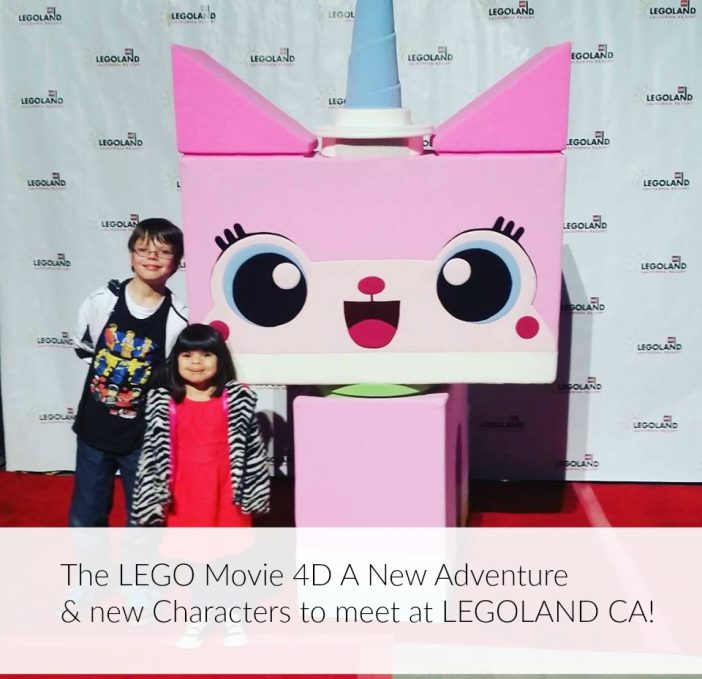 Our family loves LEGOLAND California and we are huge fans of The LEGO Movie!  My son is a master builder in training and we love all things LEGO, so naturally we were thrilled to hear there was a new movie from the makers of the LEGO Movie coming our way!  The LEGO® Movie™ 4D A New Adventure' just opened this past weekend at LEGOLAND California and it is sure to delight fans of The LEGO Movie!  All our favorites – Emmeet, WyldStyle, even Unikitty are in the new movie!  Just like the first movie The LEGO Movie 4D A New Adventure shares the same message of friendship and our whole family cracked up several times.  The LEGO Movie 4D A New Adventure is shorter of course – about 1/2 an hour and plays several times during the day at LEGOLAND California.  We loved the 4D experience which included wind, bubbles, confetti, 3D action, and more!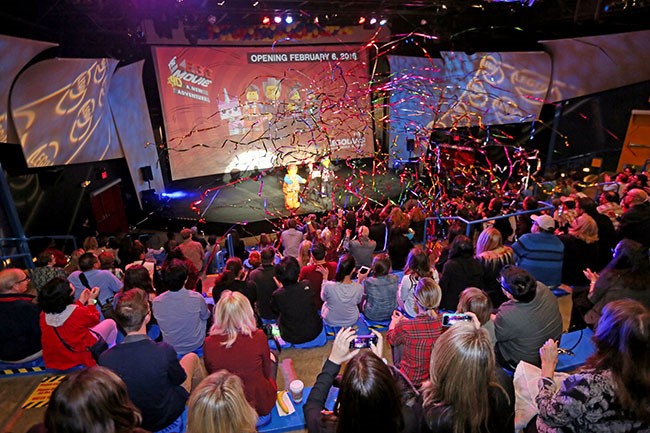 Guests at the red carpet premier cheered when they say Emmet and WyldStyle but went crazy when Unikitty and Benny came in the door!
Here is a little sneak peek at the movie……
From LEGOLAND's site
"Exclusively at LEGOLAND, "The LEGO® Movie™ 4D A New Adventure" follows a new journey for Emmet, Wyldstyle, Unikitty, Benny and MetalBeard after they receive a mysterious invitation leading them to a new theme park where all of the rides are based on the characters' adventures in "The LEGO Movie." But not all is as it seems as the heroes are once again thrust into the middle of an evil secret plot, only this time, it will be up to the audience to use their Master Builder skills to help save them! Using elements such as wind, water, smoke and special lighting effects, the larger-than-life experience brings the film's main characters, Emmet and Wyldstyle, back together with their friends for another awesome adventure."
What's more – there are two new costumed characters that you can meet and have photos taken with now!  In addition to Emmet and WyldStyle you can also have your picture taken with Benny the Astronaut and Unikitty!  My kids were so excited and I am sure they are going to be very popular addition to the family!
As you know, we love to share about family travel on a budget – and this is the best time of year to visit LEGOLAND if you are trying to stretch a dollar!  Crowds tend to be much lighter during the beginning of the year so your wait time is much lower on just about every ride.  In addition to that, LEGOLAND has an amazing discount going on right now if you purchase your tickets online.  I always suggest buying tickets online because who wants to wait at a ticket booth??  In addition to saving time at the ticket booth you will get $25 off your ticket AND get a ticket to return for FREE – what?!  This LEGOLAND discount ticket offer is only available online <— get more details here!
I always suggest you check out our Budget Friendly LEGOLAND tips before you go too!  A theme park is a splurge for sure, but you can use lots of tips and tricks to save money and still have an awesome time.
If you haven't checked it out yet – we have some awesome The LEGO Movie Free Printables <— get them here!