The LEGO Movie Coloring Pages – and a NEW land at LEGOLAND, California
Disclosure: Highlights Along the Way is a participant in the Amazon Services LLC Associates Program, an affiliate advertising program designed to provide a means for sites to earn advertising fees by advertising and linking to amazon.com. This site uses affiliate links
After a bit of a delay, LEGOLAND California is finally able to open their new land based on "The LEGO MOVIE". Now that LEGOLAND® California Resort is back open after being closed for 13 months, the family theme park in Carlsbad, CA, is excited to announce the opening of THE LEGO® MOVIE™ WORLD on May 27, 2021. In just one month from today, kids and families will step onto the streets of Bricksburg and experience the Park's newest and biggest adventure which brings the blockbuster films THE LEGO® MOVIE™ and THE LEGO® MOVIE™ 2: The Second Part, to life.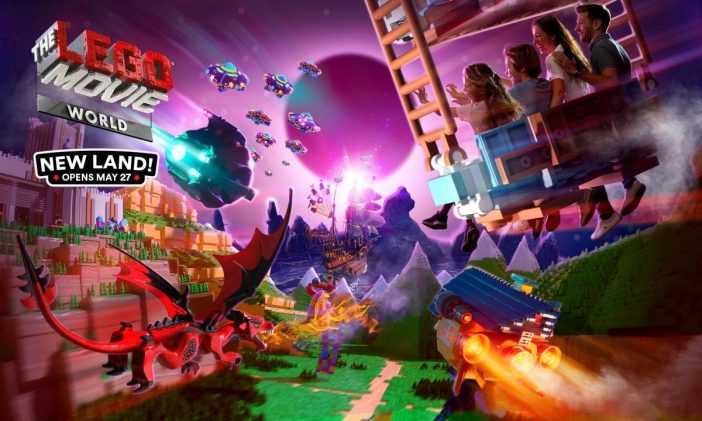 The new land fully immerses guests into THE LEGO MOVIE universe and features six interactive attractions for all to enjoy. The flagship ride, Emmet's Flying Adventure, allows guests to hop aboard Emmet's triple decker flying couch for a thrill-seeking race against his friends. In addition to Emmet's Flying Adventure, children and their families will be able to enjoy the rush of falling from Unikitty's Disco Drop and experiencing the many personalities of the fearless feline. The adventure doesn't stop there as guests can explore Benny's Play Ship, ride Queen Watevra's Carousel, create at Build Watevra You Wa'Na Build zone, meet Emmet and all his friends in Emmet's Super Suite and enjoy tasty themed treats such as CloudCuckoo Crepes throughout the land.
To Celebrate the new land, we are sharing some of our favorite LEGOLAND posts and also our popular "The LEGO Movie" activity sheets. Feel free to click and print from your home computer. Full color printable activity sheets are a fun way to pass the time on a journey to visit all your LEGO friends.
If you are planning on visiting LEGOLAND California, we HIGHLY suggest splurging on a stay at the LEGOLAND Castle Hotel or the LEGOLAND Hotel. Prices are similar to other nice hotels in the area, but nothing compares for a LEGO maniac. We love the separate space for parents and kids, the unique theming, and of course the included breakfast. We shared a video tour of two of our stays so you can see inside the rooms. If you are looking for deals on your visit to LEGOLAND, we suggest checking out the LEGOLAND deals on Get Away Today; if you use the code "HIGHLIGHTS" you will get an additional $10 off already discounted family travel packages!
The LEGO Movie 2 : The Second Part is coming to theaters and our family is so excited! On February 8th the much anticipated sequel to The LEGO Movie opens everywhere! The LEGO Movie from Warner Brothers animation was a run away hit for kids and adults alike. Tickets are available for The LEGO Movie 2 : The Second Part. Below we have a very popular high resolution printable activity book. Feel free to print these LEGO Movie coloring sheets and activity sheets out from your home computer. Your LEGO Maniac is going to love coloring all their favorite LEGO characters as they get ready for the newest movie. The LEGO Movie 2 is rated PG.
Emmet, WyldStyle, Batman and more are all back for "The Second Part" – enjoy the fun printables below!
Check out the trailer of The LEGO Movie 2 : The Second Part.
"The citizens of Bricksburg face a dangerous new threat when LEGO DUPLO invaders from outer space start to wreck everything in their path. The battle to defeat the enemy and restore harmony to the LEGO universe takes Emmet, Lucy, Batman and the rest of their friends to faraway, unexplored worlds that test their courage and creativity."
LEGO Maniacs might also want to know how to get a FREE ticket to LEGOLAND on their birthday!
Check out other ways to save money at LEGOLAND California.
Take a peek at the LEGOLAND Castle Hotel in Carlsbad California.
The original LEGOLAND Hotel is also so much fun – check out deals we have found!
And if that is not enough, make sure to check out the awesome LEGO Movie 2 LEGO sets on Amazon!
LEGO Movie Printable Activity Sheets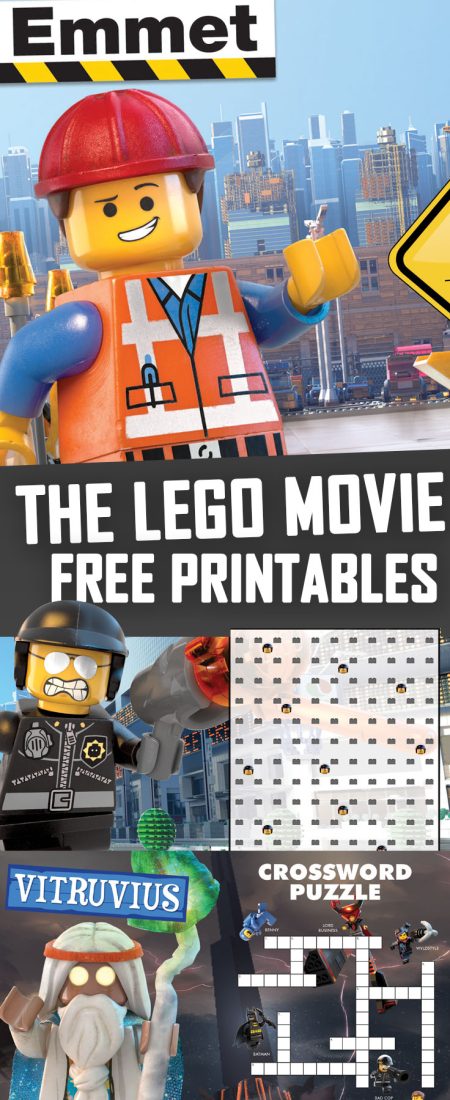 Our family is super excited about The LEGO Movie! My son is a total LEGO maniac and he loves every LEGO DVD he can get his hands on. He is really excited about the first LEGO feature length film. We look forward to The LEGO Movie is assembling in theaters on February 7th and I know that many of our readers are equally as excited! I have not seen the movie yet, but my guess is it is all kinds of awesome! I will update once we see it! If your kiddie is anything like mine they are probably having a hard time waiting! Here is a fun free The LEGO Movie printables book that you can print right off your own computer. Simply click the image to enlarge and then print away.
Word Search with WyldStyle.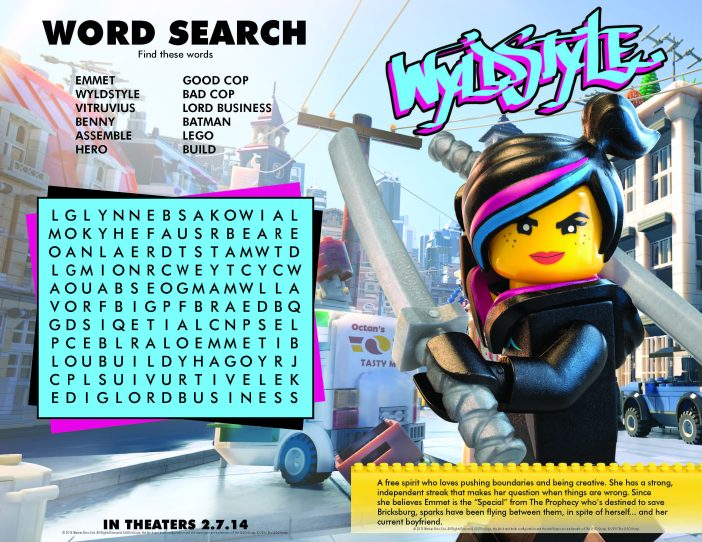 Emmet LEGO Movie Activity Sheet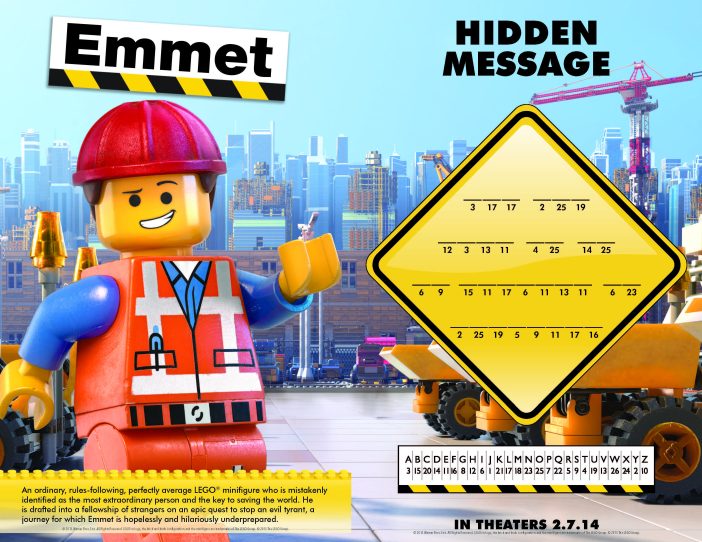 Lego Movie Vitruvius Printable Crossword Puzzle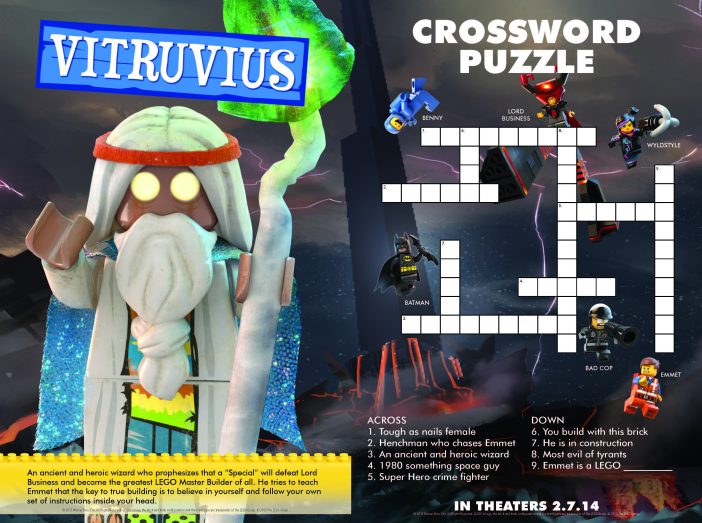 LEGO MOVIE BAD COP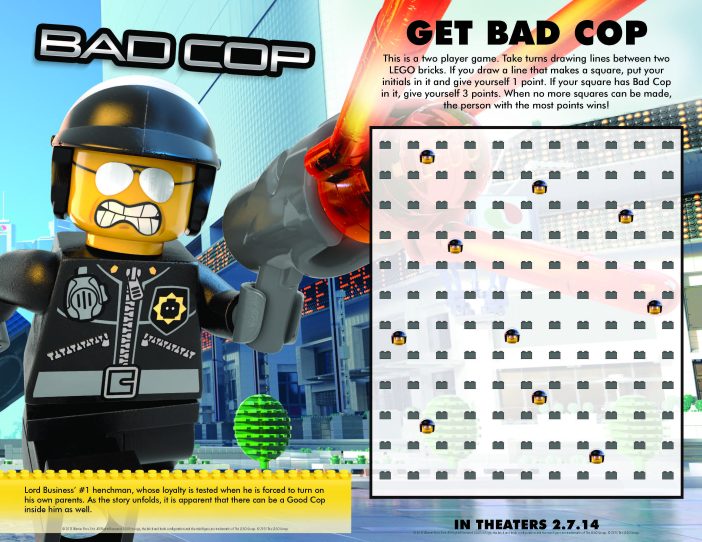 LEGO BATMAN ACTIVITY SHEET – THE LEGO MOVIE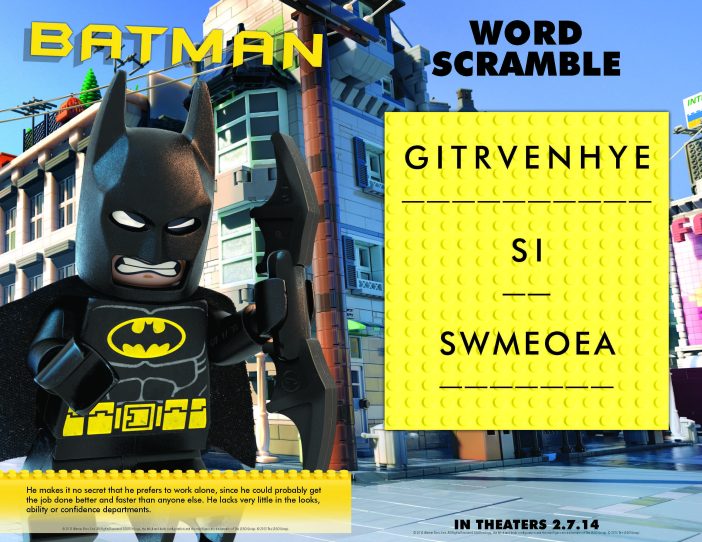 THE LEGO MOVIE ACTIVITY SHEETS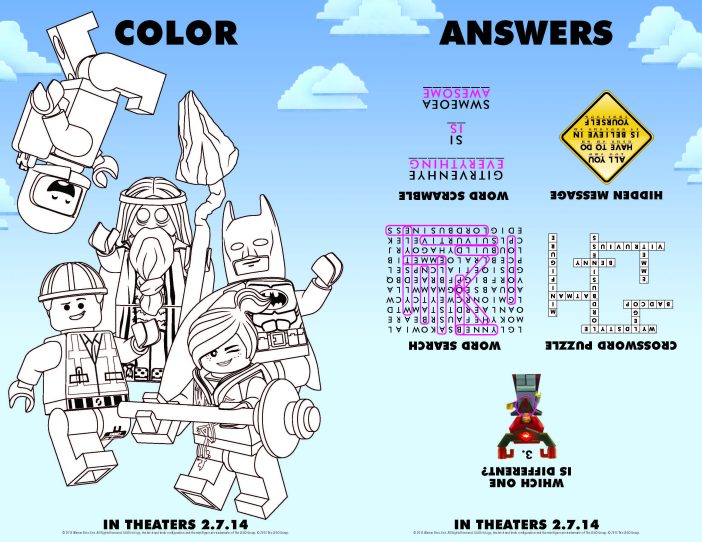 The LEGO MOVIE WORLD will be included in the price of admission to LEGOLAND California Resort. Guests can purchase tickets and reserve their spot through LEGOLAND California's reservation system for their desired Park visit. For more Resort information, operating schedule and to make reservations, visit: www.legoland.com/california.