The Mighty Ones Coloring Sheets
Get ready for the next season of "The Mighty Ones" On Peacock TV! To celebrate, we are sharing some inspired "Mighty Ones" Coloring pages you can click and print from your home computer. The Mighty Ones debuted in 2020 and has audiences of all ages laughing hysterically. This animated series follows the characters of Rocksy, Very Berry, Twig, and Leaf as they explore their world of an unkempt backyard, owned by three equally unkempt humans. If you are a fan of this cartoon, feel free to print at home and color away! These printables are inspired by DreamWorks and drawn by me. While they are not official or licensed coloring sheets, they are completely free fan art that I hope you will enjoy!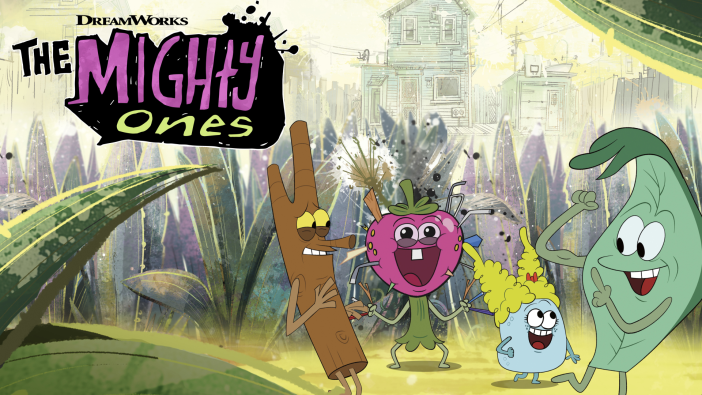 In every yard there exists a whole world usually not seen by people. DreamWorks The Mighty Ones follows the adventures of a gang of tiny creatures – a pebble, a strawberry, a twig, and a leaf – best friends who live in a terribly unkempt backyard belonging to a trio of equally unkempt humans. This band of diminutive heroes call themselves the Mighty Ones, and while they may be the smallest things in the yard, they're determined to live big lives despite (or maybe sometimes due to) their limited perspective.
The four main characters are "Twig", a twig voiced by Josh Brener, "Verry Berry", a strawberry voiced by Alex Cazares, "Rocksy" a rock voiced by Jessica McKenna, and "Leaf" who is…. you guessed it, a leaf voiced by Jimmy Tatro.
If you enjoy these printable coloring sheets to anticipate the next season of "The Mighty Ones", make sure to check out our printable section featuring Flora and Ulysses Coloring Sheets, Go Dog, Go! Coloring sheets Gabby's Dollhouse Coloring Sheets , We Can Be Heroes Coloring Sheets, Sharkboy and Lavagirl Coloring Sheets, American Girl Doll Coloring Sheets , Olaf Coloring Sheets, Coco Coloring Sheets , Trolls Coloring Sheets , and so many more on our site.
The Mighty Ones Instant Download Coloring Sheets
Verry Berry Coloring Page – The Mighty Ones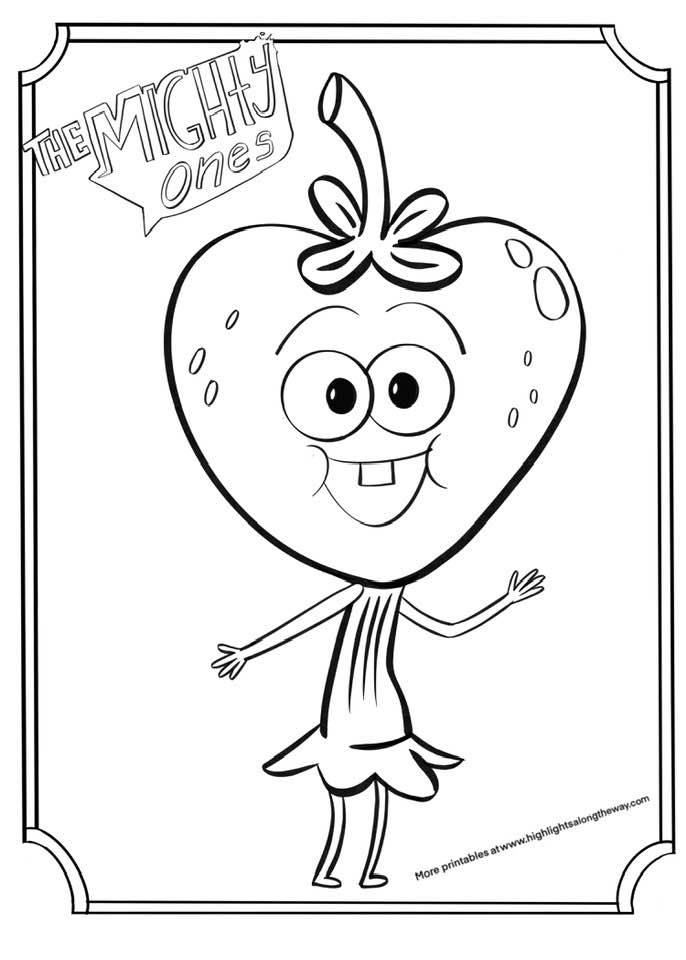 TWIG Coloring Page – The Mighty Ones
Rocksy Coloring Page – The Mighty Ones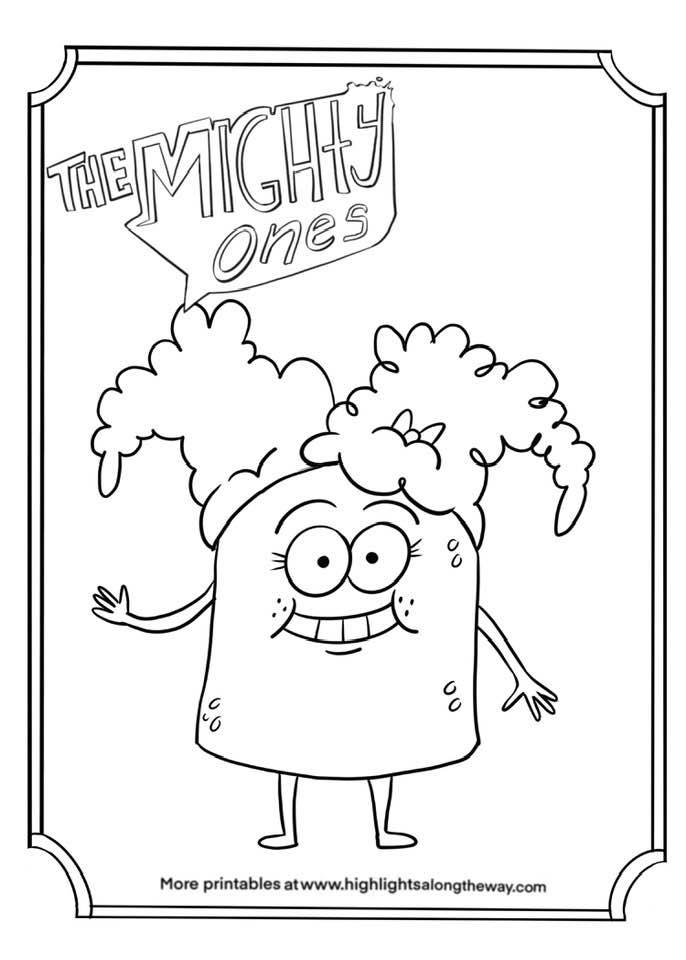 Leaf Coloring Page – The Mighty Ones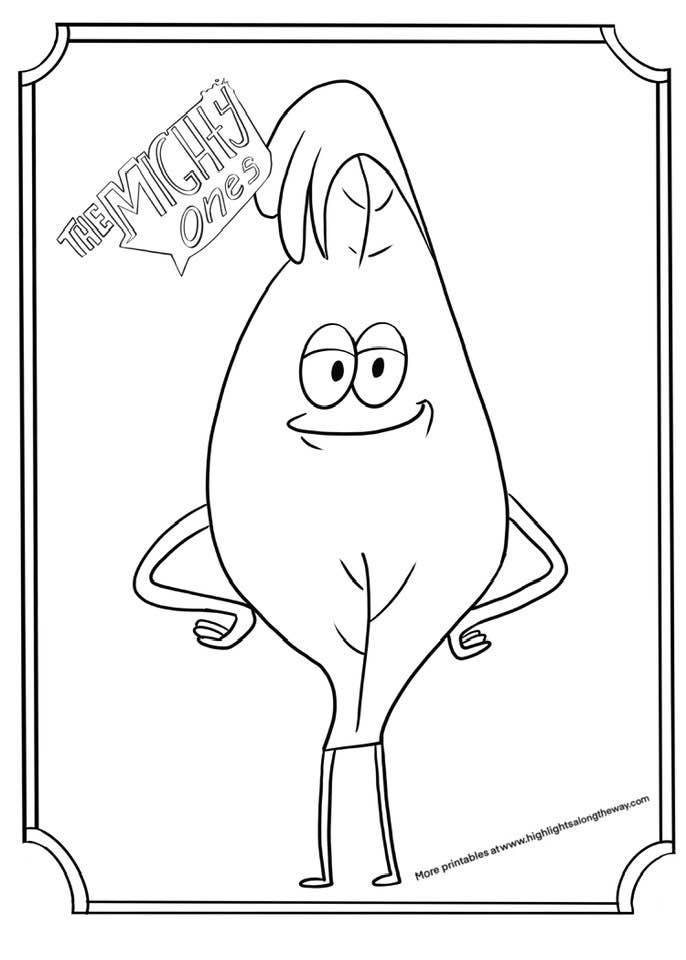 Cartoon themed activity sheets are some of our favorite things to share on our blog. These coloring sheets are free to enjoy by clicking and printing. We will add more Bob's Burgers inspired coloring sheets and artwork in the future.
If you are a blogger or writer looking for printable coloring sheets for your blog, magazine, or book, please check out my website Kate Ham Art and follow my growing Instagram account @KateHamArt . Do not hesitate to reach out if you would like me to create printables or book illustrations for your next project. If you or your child colors one of our printables, please share it on social media and tag our page. I will always share printables in our instagram stories and I would love to feature you!