The Most Adorable Foods You MUST Try at Pixar Fest!!
Disclosure: Highlights Along the Way is an affiliate partner with Get Away Today
Hi everyone, it's Lexi from Get Away Today, here to talk to you about "The Happiest Place on Earth." As you may have heard, Pixar Fest is currently in full-swing at the Disneyland Resort. Here, guests can sing and dance along with their favorite Disney-Pixar characters during the Paint the Night Parade and Pixar Play Parade. Plus, visitors can also experience a brand-new nighttime show, "Together Forever – A Pixar Nighttime Spectacular." With so much fun to experience, this has been one of the most Incredible summers yet!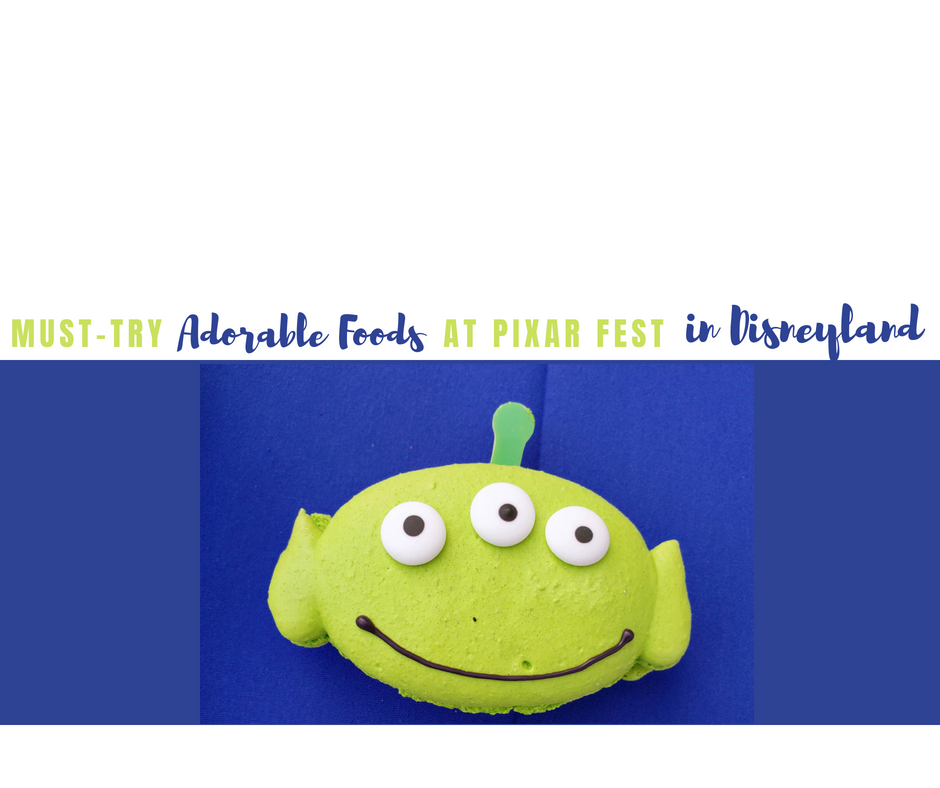 In addition to all of the fun, Pixar Fest has also debuted a variety of treats and eats for everyone to enjoy. In fact, there are over 50 savory and sweet fares for guests to try! Because of this, you might want to consider staying a couple of extra days just to eat them all. To give you just a taste of what Pixar Fest has to offer, I've placed the top six most adorable foods you must try at Pixar Fest below.
Alien Macaron
You'll be saying "Ooooh!" as soon as you see the Alien Macaron. You can find these treats at Alien Pizza Planet, located in Tomorrowland. Although their appearance is bright and colorful, you'll find that these taste like traditional macarons with a light and airy texture. However, you'll find a fruity filling that will make you "eternally grateful" that you tried one!
Themed Cake Pops & Caramel Apples
Part of what makes Disneyland so magical are all of the delectable treats. Luckily, the cake pops and caramel apples available during Pixar Fest are no exception. Themed after some of your favorite Pixar stories, you'll be able to enjoy cake pops and caramel apples with friends from Finding Nemo, Up, Cars and more. You can find these indulgences at various locations throughout the park, however, we'd recommend going to Candy Palace, Marceline's Confectionary and Trolley Treats for the best selection.
Pixar Fest Celebration Cake
What better way to celebrate Pixar than a delicious cake? This treat is themed after the beloved Pixar ball and can be found at Paradise Garden Grill in Disney California Adventure Park and the Plaza Inn in Disneyland Park. This cake consists of three layers and features flavors like lemon, raspberry and vanilla. Plus, there is a Pixar Ball decoration that sits on top of this delectable treat, making the Pixar Fest Celebration Cake an insta-worthy dessert.
Mike Wazowski Sourdough Bread
You definitely won't want to put the Mike Wazowski Sourdough Bread "back where it came from" once you try it. At the Pacific Wharf Café in Disney California Adventure Park, you'll be able to find sourdough bread in the shape of one of our favorite monster friends. Ironically, this piece of Mike Wazowski bread is probably just as big as your head! This delicious piece of bread comes with a baked black olive in the middle to represent his famous eye, making it a truly adorable treat. Since this snack is larger than most, it's perfect for sharing or taking home to your friends and family to enjoy.
Root Beer Float
This themed Root Beer Float will make you "reach for the sky" in excitement! Not only do you receive a delicious beverage topped with Vanilla ice cream, but it also comes in a Woody souvenir boot. The best part? Andy's name is written on the bottom, making it feel like you are truly apart of the Toy Story gang. You can find the Root Beer Float served in a Souvenir Woody's Boot at the Golden Horseshoe in Disneyland Park.
"UP" Adventure Tart
The Jolly Holiday Bakery is already known for it's delightful eats and treats, which makes it the perfect home for the Adventure Tart. Based off of the beloved movie Up, this delectable tart is filled with chocolate hazelnut spread, making it utterly enjoyable. Plus, it has an adorable design that features Carl, Russel and the colorful balloons.
As you can see, there is so much to enjoy at Pixar Fest this summer at the Disneyland Resort and this isn't even the half of it! Although the celebration ends on September 3, 2018, there is still time to experience it all. If you haven't planned your next trip, make sure you book with Get Away Today. Our travel experts will help you plan the most magical vacation yet. With discount Disneyland tickets, hotel specials and a flexible Layaway Plan, Get Away Today makes vacationing more affordable than ever before.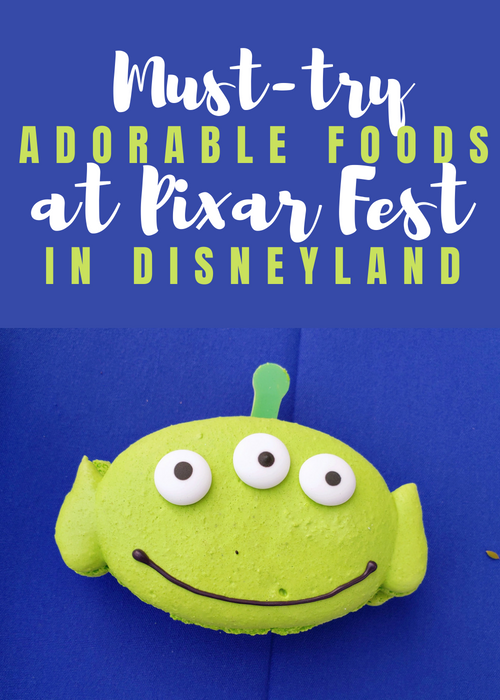 No matter how you book, make sure to use promo code Highlights to save an additional $10 off your hotel and tickets vacation package. Let them know that Highlights Along the Way sent you!
Need more convincing?  Check out our video of some of the Pixar Fest treats below!