The Red Carpet Premiere of Ralph Breaks the Internet
Disclosure: Highlights Along the Way is a participant in the Amazon Services LLC Associates Program, an affiliate advertising program designed to provide a means for sites to earn advertising fees by advertising and linking to amazon.com. This site uses affiliate links. Thank you to Walt Disney Studios for hosting me at this event!
Ralph Breaks the Internet is almost in theaters and the Red Carpet World Premiere was so much fun! Attending a red carpet premiere is just as magical as one might expect. The world premiere of an animated feature film is fancy and fun. Celebrities, artists, movie makers, fans, and their families all show up to celebrate. I was beyond thrilled to be invited to the Ralph Breaks the Internet blogger junket, and I cannot wait to tell you more about it. There are so many fun posts coming up but I want to start with the highlights of the Ralph Breaks the Internet World Premiere.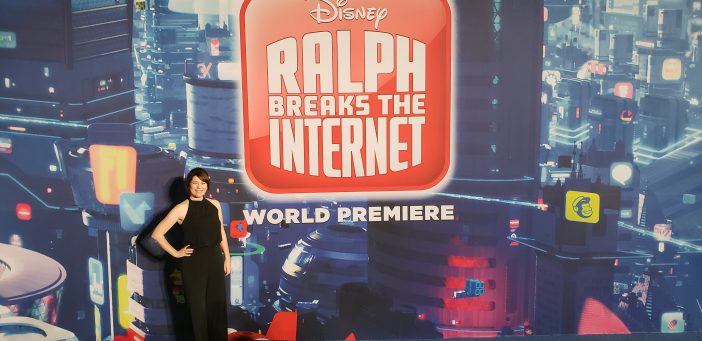 Ralph Breaks the Internet had a blue carpet and was colorfully decorated.  I am always surprised by how Disney seems to outdo themselves with every red carpet.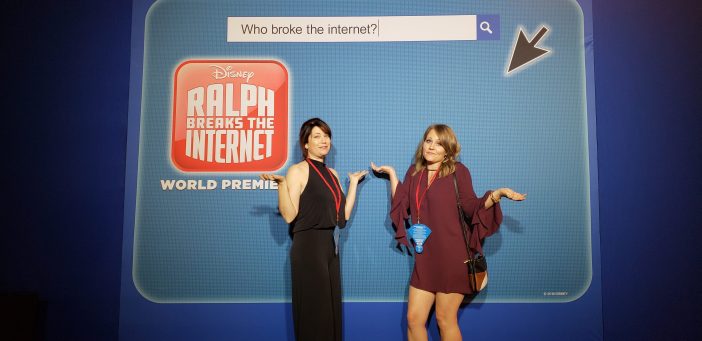 Here I am with my friend, Allison from All for the Boys.  We are very professional.  We also might be the ones who broke the internet.
First, we gotta show just a few photos of the stars.  It will make you feel like you were there too!
Here we have most of the Disney princesses featured in Ralph Breaks the Internet.  This was so special. I will share more about the comfy princess scene in Ralph 2 soon, but for now, just enjoy this amazing picture with so many of them in the same place!
Disney Channel and ABC TV stars were out for a fun night as well!
The voices of Ralph and Vanellope took some amazing photos together!
If you have seen the teaser of the comfy princesses, you may wonder where this amazing idea came from. Writer Pamela Ribon is not only the genius who came up with the idea, but also the voice for Snow White in the film.  Fun fact, Pamela used to have a blog before moving on to writing for Disney!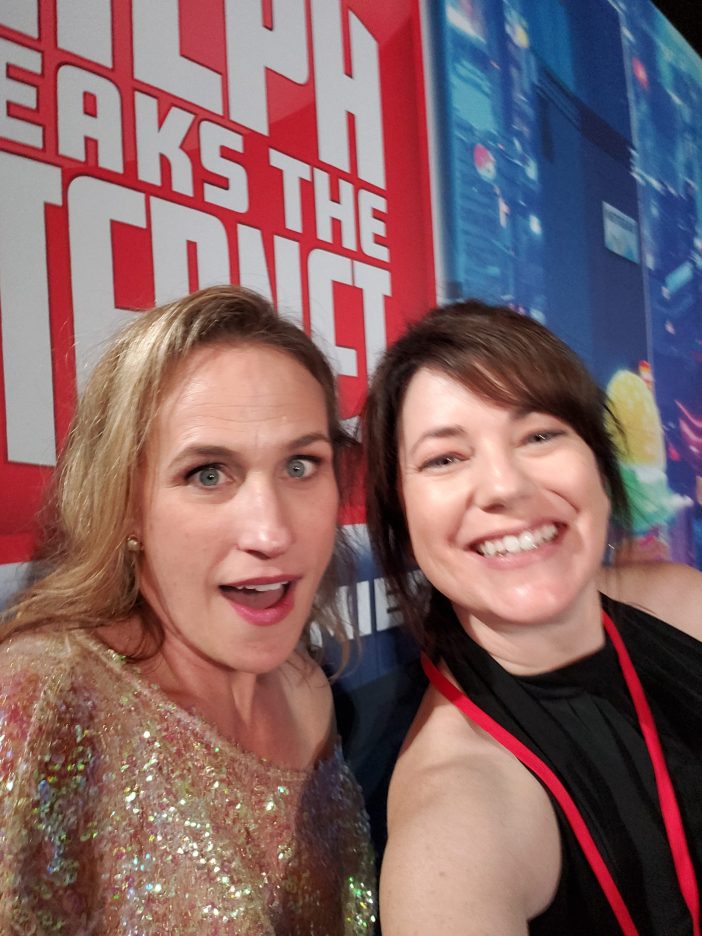 I was thankful to meet Pamela and chat with her (more on that later), make sure to check out the trailer below….
I think one of my favorite moments at the after party was when I got to speak with Jodi Benson.  I was so excited to snap a quick photo with her too, she was so kind.  Jodi Benson is the voice of Ariel in The Little Mermaid.  I cannot in even tell you how many times I watched that movie.  To say The Little Mermaid meant a lot to me would be an understatement.  Man I wish I could tell 12 year old Kate about this moment…..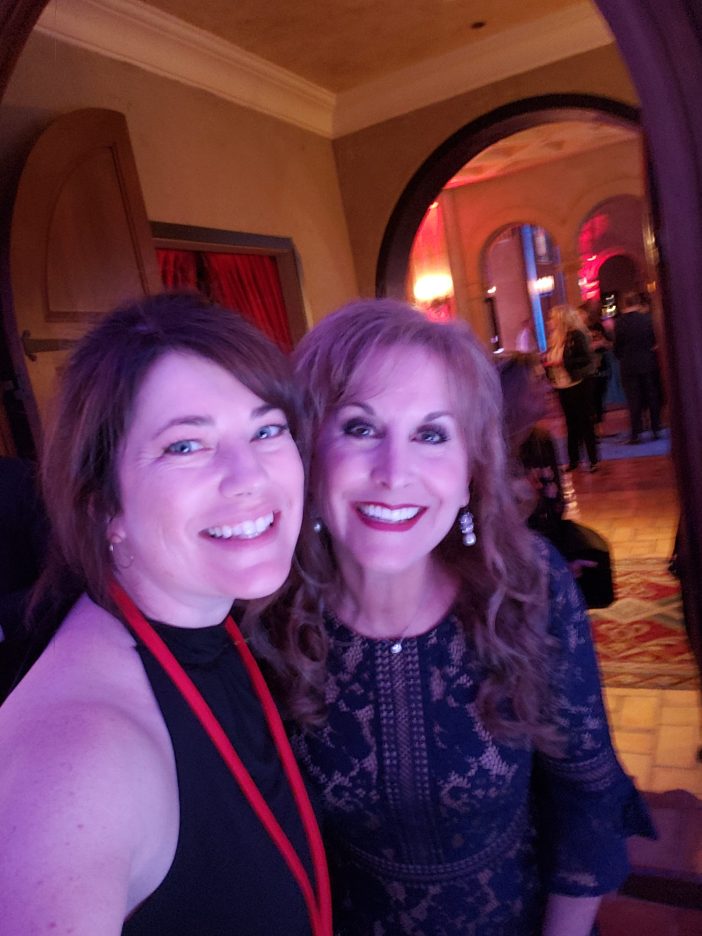 OK, so I know you mainly want to know about the movie and real movie stars, but several people asked me about my jumpsuit.  You guys, I took a risk here. I ordered a black jumper off Amazon, without trying it on! That is risky, but it worked out.  I ordered it in two sizes because it shipped free and had free returns.  I was apprehensive, but it had mostly good ratings.  I am so happy!  This Jumpsuit is giving me LIFE and it is only $25 on Amazon – um, what?! It comes in several different colors, but I love it in simple black.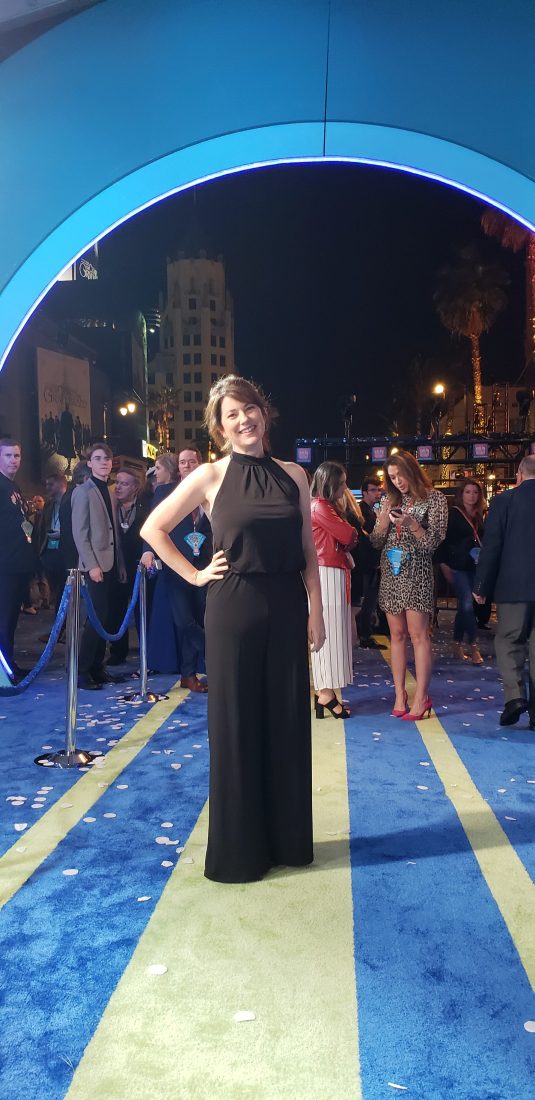 Also, thank you to the Skin Care Boutique in San Diego for pampering me with a Red Carpet Facial treatment.  I turn 40 this month, so this was just the pick me up that I needed.  As a San Diego Mom with three kids, pampering myself and then getting dressed up for a movie star studded party is not the norm.  It came together and I really do have fun playing the part when I get to join the fun.
OK – back to the premiere!  The after party was seriously so cool! Honestly, I am not a big party goer, but anything for Disney.  My friend Allison and I enjoyed a glass of wine, some fancy food, and people watching.  We also indulged our inner Ralph and Vanellope by indulging in a Root Beer at Tappers. The Roosevelt turned their bar into an adorable replica of the Root Beer "Bar" that Ralph and Vanellope hang out at every day after the games turn off just for the night of the premiere after party.  It was the cutest.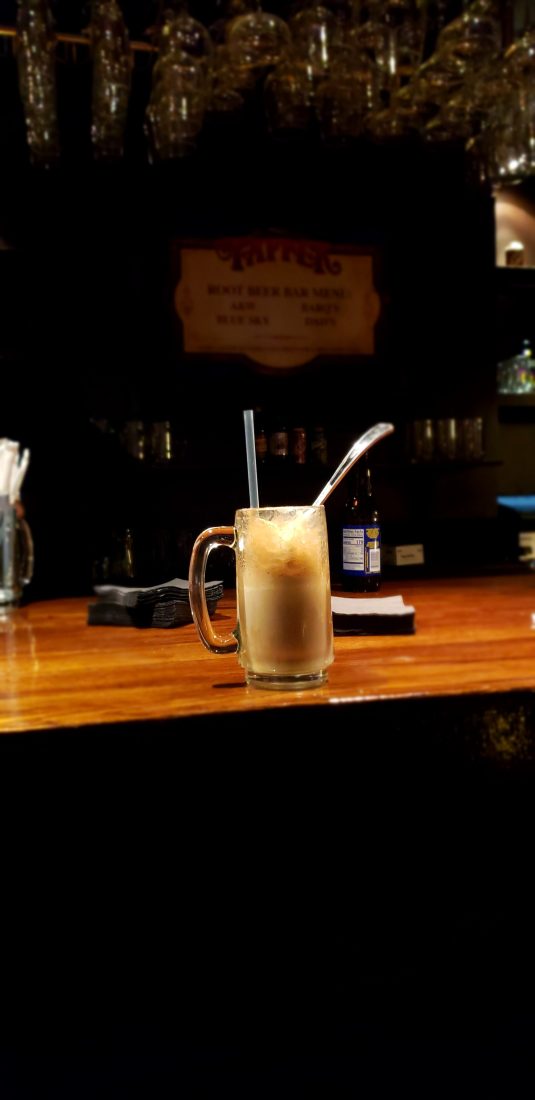 I will share a full review from a mother's point of view of Ralph Breaks the Internet in just a few days, but for now I will share just a bit.  I honestly and truly enjoyed it more than the first.  The message of friendship is just as strong, but it is richer than Wreck it Ralph.  The songs in this movie had me in tears they were so clever and funny. The advances in technology will blow any animation lover's mind. I laughed and cried, and that is a good Disney movie!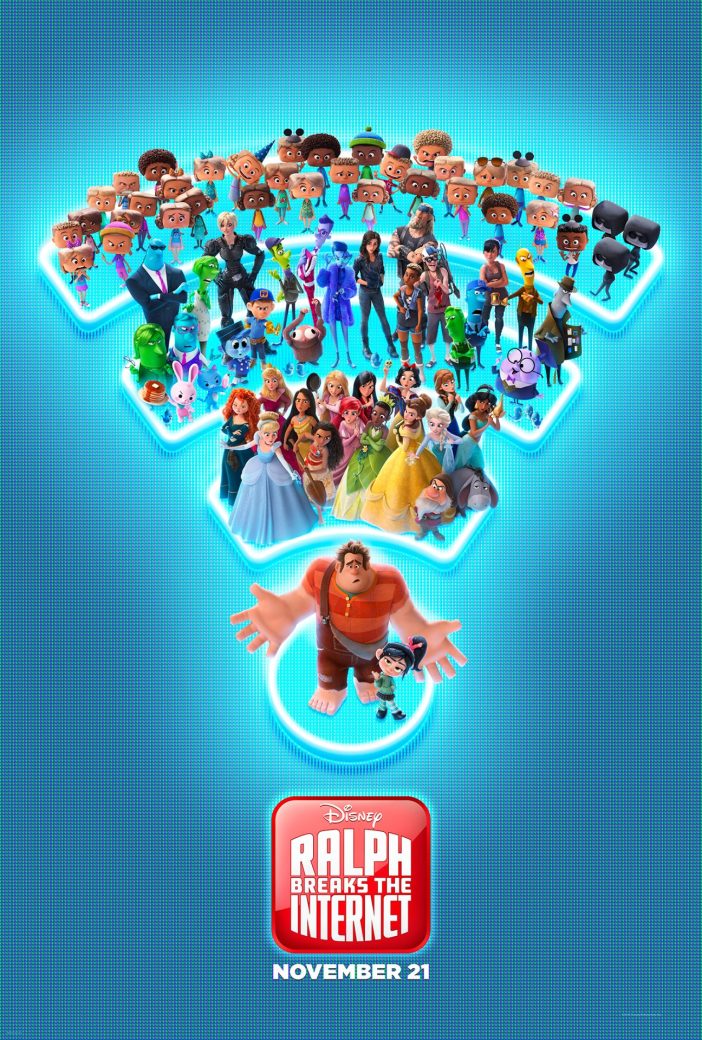 I will be sharing more about my trip this next week!  Stay tuned for a mom's review of Ralph Breaks the Internet, cast interviews, and more! Ralph Breaks the Internet is sure to be a hit in theaters, grab your tickets online and skip the lines.
Photos are mine or Disney's and used with permission.