The Wild Life for your little animal lover!
Disclosure: Liongate media hosted us for a media event for The Wild Life. Opinions are my own.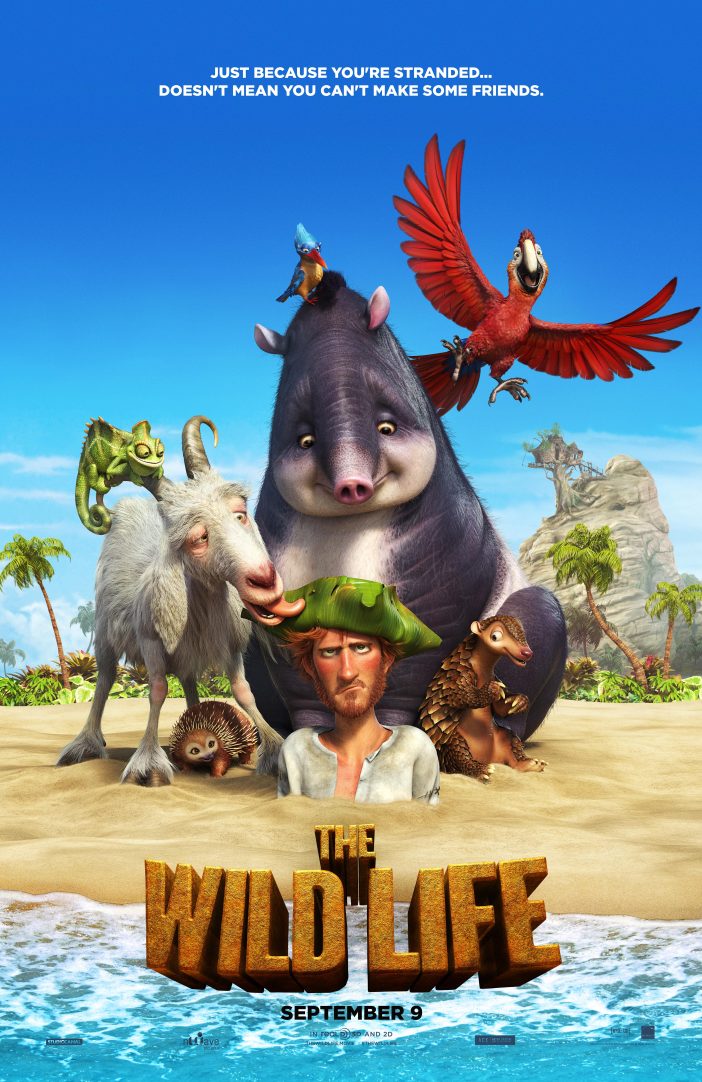 The Wild Life is an animated film slated to hit theaters on September 9, 2016.  Animated films are some of our favorites! I was excited to hear about this new movie coming our way. The Wild Life comes to us from an independent studio with newcomers as voice talent as well.  Previously named Robinson Crusoe, one might be able to guess the premise of this children's film. We've included some adorable The Wild Life free printables too!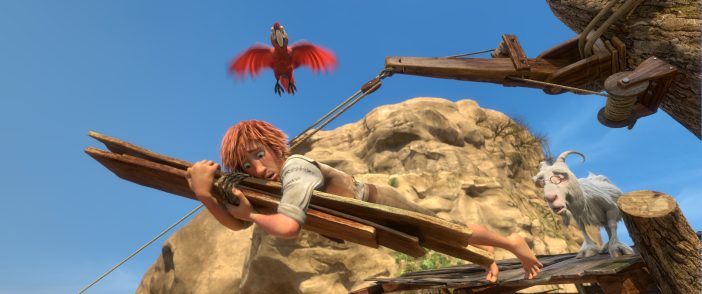 The Wild Life includes a tribe of unique characters that will delight your little animal lover. Mak the Parrot, Rosie the Tapir, Epi the Echinda, Pango the Pangolin, Kiki the Kingfisher, Carmello the Chameleon, and Scrubby the Goat are the best of friends. Children will be excited to see a few animals they may have never seen before. Our kids loved checking out some of the animals while at the San Diego Zoo the day after we watched the movie.  I personally loved that this movie turned into a learning opportunity for our kids and I am sure many parents will agree.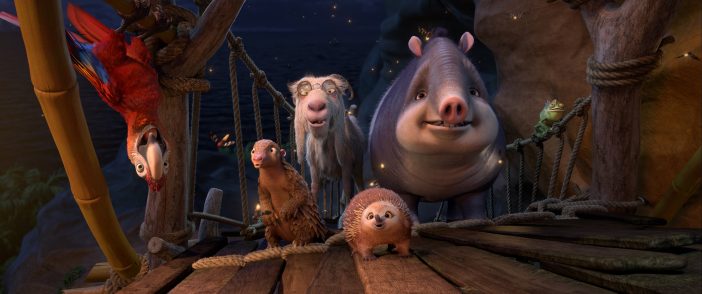 Here are some of the real life animals we met at the San Diego Zoo that inspired the cast.  I plan on sharing more about our Zoo sleepover in a future post; but I of course had to share a few photos of our animal friends.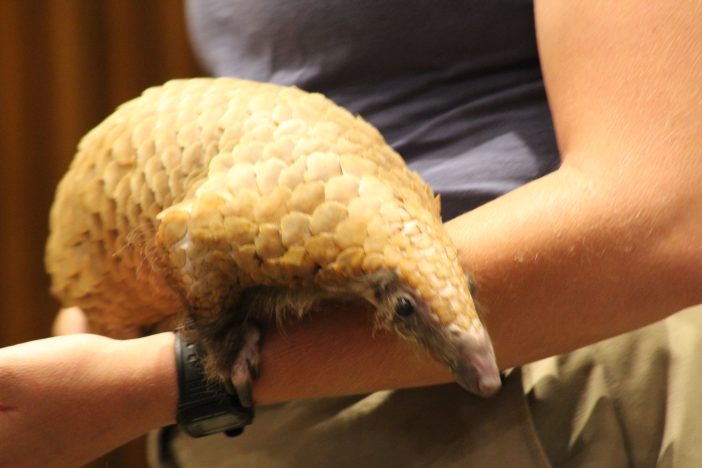 This sweet girl is a pangolin, she was incredible.  I have never seen one before and was mesmerized. Her scales are like fingernails and all over her body.  They are endangered and often trafficked.  They are apparently quite rare even in zoos so if you ever have the opportunity to see one, make sure to take the time.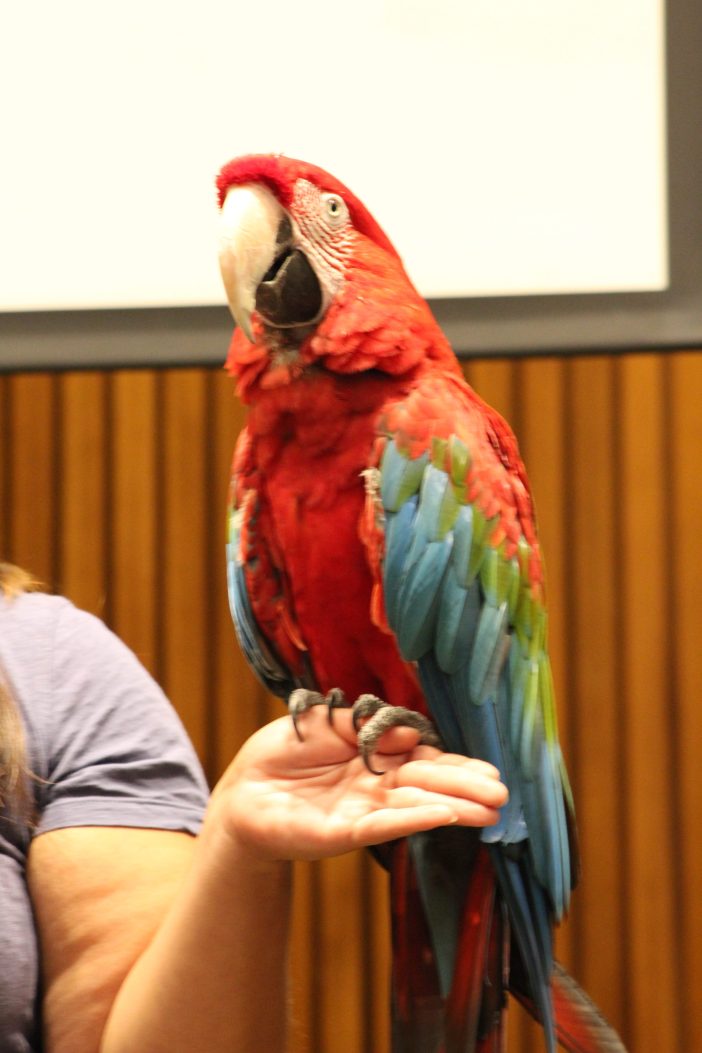 I wish I had a better picture of this beautiful Macaw!  He was gorgeous and was a great at mimicking.  We were told by the zookeeper that many people who purchase Macaws do not realize they live for 50 years!  Keep in mind your Macaw is a life long commitment.  I think we will stick with just visiting them at the zoo.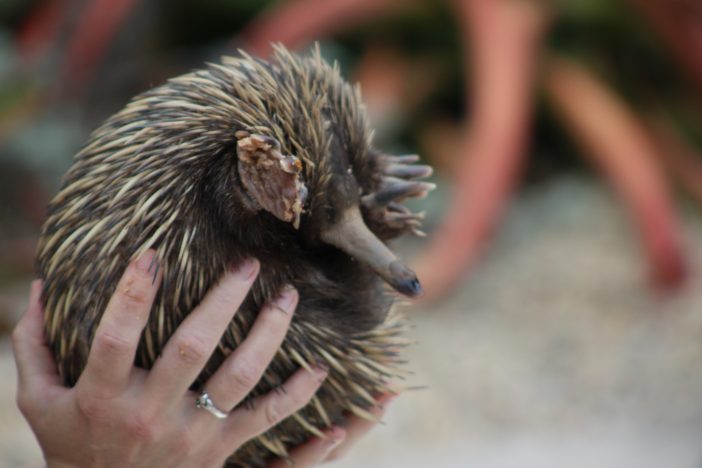 Oh my goodness.  Right?  This little ball of adorable is called an echinda.  They are also rare even in zoos. An echinda looks very much like a porcupine.  It also is the only other egg laying mammal.  Epi in the movie is just as adorable as the real thing.  My kids were like "Ahhhh, can we keep her?" and I was like "How about we get you a cute plush instead?"  This sweet little girl was meant to live in the wild.
The Wild Life is based very loosely on the story of Robinson Crusoe. Before Crusoe makes his debut, the group of animals are living the life of luaus and harmony on their small island. While they do not have a worry in the world, Mak always wonders what might be beyond their little world. When Robinson Crusoe unexpectedly lands on their island everything changes.  It is a story of friendship, discovery, and working together.
"From the over-exuberant parrot Mak to the snack-obsessed tapir Rosie, from the persnickety echidna Epi to the acrobatic pangolin Pango, from the ditzy goat Scrubby to the commonsensical kingfisher Kiki and the always-cool chameleon Carmello, things are larger-than-life on a tropical isle that is pure wild animal paradise.  Then Robinson Crusoe, a marooned human, arrives in the midst of a furious storm, and their lives are forever changed by this bewildering new "creature."  No matter their differences, castaway human and quirky animals embark on an hilarious new adventure, building the island's first tree-house and surviving together.  But when two conniving members of the animal kingdom — the savage cats Mal & May – pounce into a battle for control of the island, Crusoe and his animal posse must uncover the true power of friendship against all odds (even savage cats)."  The Wild Life
While there are so many movies with animals for children, The Wild Life has such a different cast.  Our family had never seen an Echinda or a Pangolin. My kids leaned over and asked about the different animals throughout the movie.  I was thrilled to be at the San Diego Zoo to learn about some of these animals right after our viewing.
Check out the official trailer for The Wild Life below…..
If your kids are like mine, you will love these free The Wild Life Printables! There are lots of fun coloring pages and activity sheets to enjoy while you wait for the movie. Print out a few to color on a rainy day or even use as fun entertainment for a "The Wild Life" Birthday Party!

Get Social with The Wild Life!
Like on Facebook