Things to buy BEFORE you go to Disney – save money!
Disclosure: Highlights Along the Way is a participant in the Amazon Services LLC Associates Program, an affiliate advertising program designed to provide a means for sites to earn advertising fees by advertising and linking to amazon.com. This site also uses other affiliate links
Today we are sharing all the fun things we buy before a trip to Disneyland or Walt Disney World. Our family loves Disneyland and Walt Disney World, but it is not a secret that family Disney trips are becoming a very expensive luxury. If your family is looking to save money on a trip to Disney, you can save at every step of planning. Here is a list of things we have purchased before trips.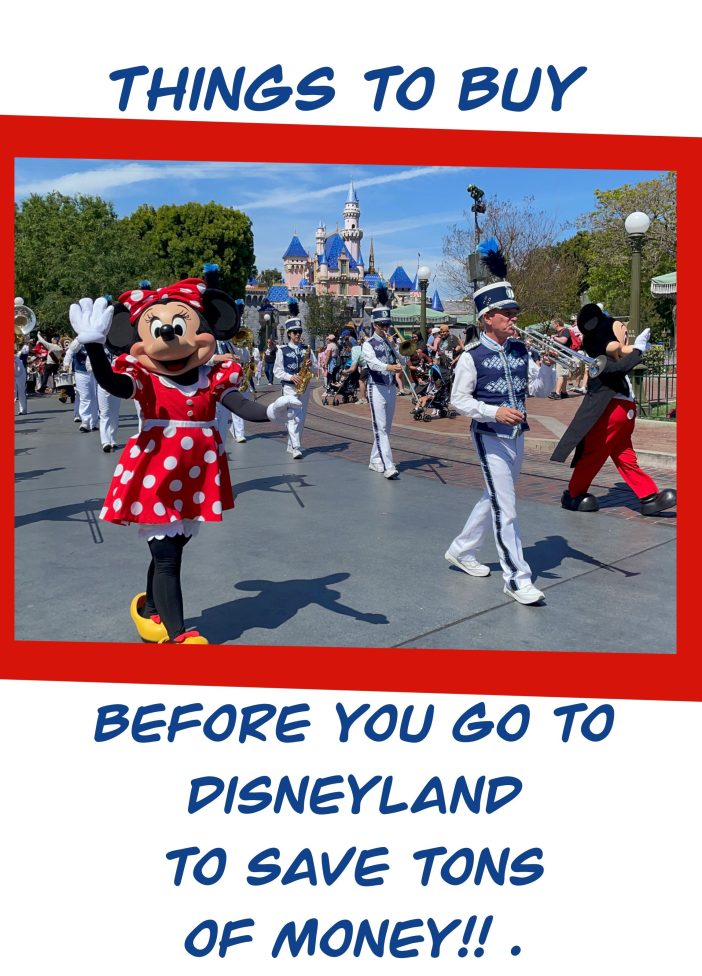 While the easiest way to save money on a trip to Disney is to book through a Discount Disney Travel agency that works directly with Disney, there are many other ways to save at every turn. First, check out package deals through our unique affiliate link for Get Away Today and make sure to use the discount code HIGHLIGHTS for an additional $10 off your stay! Get Away Today offers family travel to all kinds of places but their specialty is Disney. We met with Get Away Today at Disney sponsored events and have continued to partner with them as well as book our own family trips with Get Away Today. They consistently offer the cheapest rates for Disney tickets and hotels (including Resort Hotels and good neighbor hotels) and they often offer FREE NIGHT or EXTRA DAY deals on top off offering a bonus discount code HIGHLIGHTS.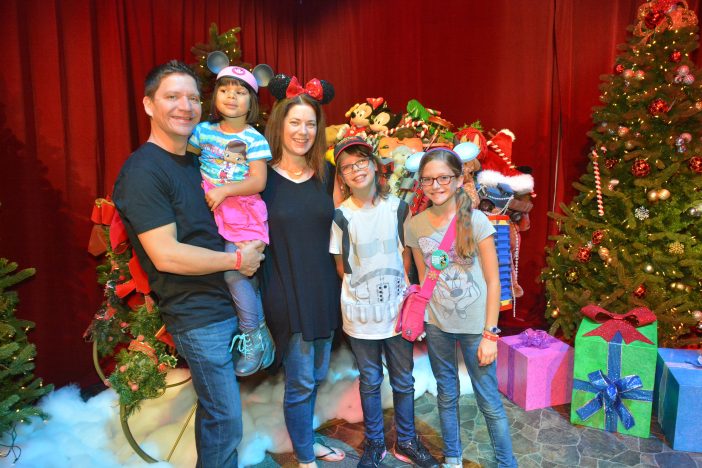 Hotels and park tickets are only the first part of the budget to a Disney trip though. Disney is a marketing genius and from the moment you step foot on the property you are bombarded with adorable things to buy. While I firmly believe a Disney trip is a fun place to treat yourself, there are ways to stretch that budget. With a little bit of work ahead of time you can save a lot of money on little extras before you board your plane or drive into the parking lot. You do not need to buy all of these Disney themed items, but all of them will be marketed to you and your kiddos once in the gate, so having some of them ahead of time for a fraction of the cost might be a good idea.
Our youngest asked for a Disney trip for her 'big birthday present' this year. As Disney fans, we were happy to oblige! We also had a simple back yard birthday party for her about a month before. Guests are always told that no present is necessary, but that her room is small and she would prefer money towards her trip to Disneyland rather than a new toy.
Things we buy before we go to Disney
Minnie Ears are almost a necessity at Disney parks. You will have so many choices, but starting at $30 per pair at Disneyland, that price adds up fast for families. We've opted to purchasing Minnie ears on Amazon for as little as $8 – $10. Check out all the themed Minnie ears you can get for much cheaper – this one below is a classic, but there are many other choices.
Some may think a Loungefly backpack is not a necessity. It really isn't, but they are so cute and very useful. I have found that a Loungfly mini backpack is great for holding exactly what we need without being too bulky. We can all carry our own water bottles, snacks, pin lanyard, wallets, etc. My daughter can even fit a light sweatshirt in hers. You can usually find a better deal online than in the parks.

Staying hydrated is going to help you save money and have a great time. Bring your own water bottle and fill up at the many water fountains throughout the park.
Food is a huge expense on a family vacation. Bringing snacks on the plane or in the car will cut down on buying food on your travel to the Magic Kingdom. There are tons of items you can have shipped to your house and popped into backpacks, purses, and suitcases before you go.

Having a few snacks for at the park will also save a ton of money! We like to think outside the box. Of Course we pack crackers, applesauces, water bottles, and chips. Our teens love to have beef jerky for protein and it is much less expensive than buying a huge meal or snack. We also like to enjoy pickles at Disneyland, but found these pickle pouches to be much less expensive than buying a giant Disney pickle.
You can buy Sunscreen at Disneyland, but having it ahead of time saves you quite a lot of money!

If you get caught in the rain, Disney will be happy to sell you an expensive poncho, we suggest you grab some beforehand. You will be glad you did. A poncho is great even if you are not going during the rainy season. Use that poncho on water rides!

Don't forget your swim suit! If you are going to Disney it is really fun to get the kids Disney themed swimwear.
Costumes – we are not even going to discuss what a trip to the Bibbity Boppity Boo Boutique is gonna cost. Just buy your kids their costumes before you go.
Health Items to buy before going to Disneyland or Walt Disney World

Masks and other items to keep germs away are available for purchase at Disney Parks, but buying them ahead of time will save you money and time while in the park. Masks are not required at the time this article is being written, but many advise to still wear masks inside. Disney Parks are generally pretty packed with people, so bringing some safety measures is probably a good idea.