Three fun things to do with Peeps!
Disclosure: We received a box of Peeps for editorial consideration. All opinions are 100% my own.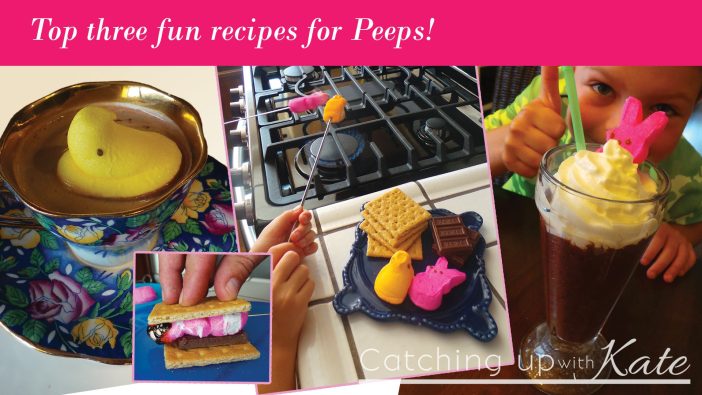 Peeps are a sweet Easter tradition in our house.   Peeps taste the same as ever, but there are SO many different types of Peeps!  Chick and Bunny Peeps come in all different colors and even different flavors.  Of course our kids can just enjoy eating marshmallow yumminess all on it's own, but sometimes we like to mix it up a bit!  We know Peeps aren't healthy, but they are fun splurge just for Spring and Easter.  Here are a couple fun things to do with Peeps!
Things to do with Peeps!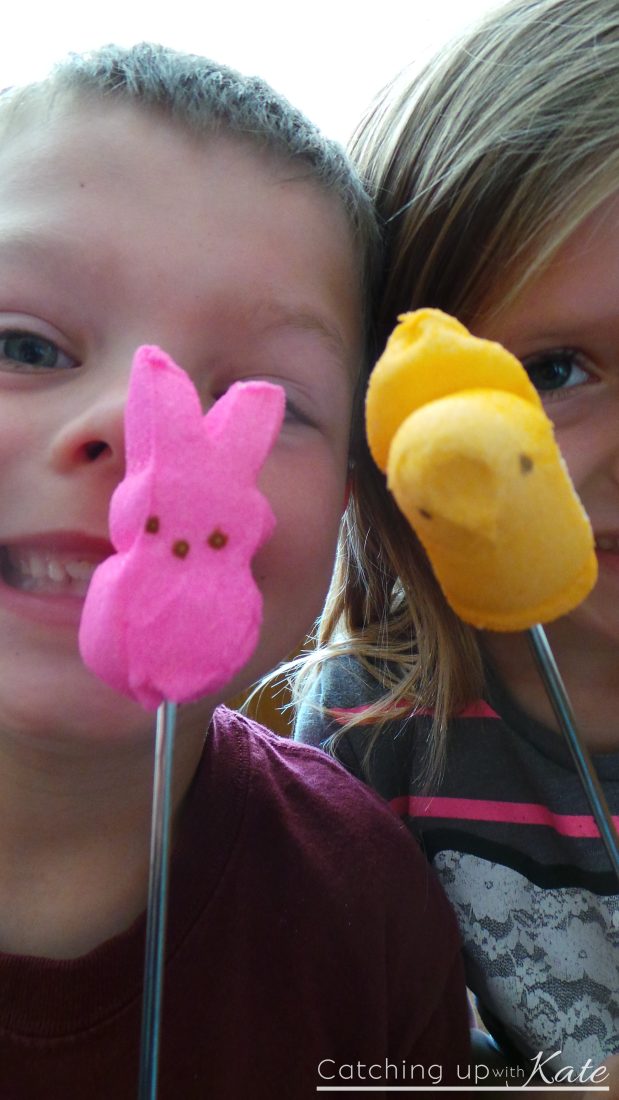 1.  Peeps S'mores – We started Peep S'mores a couple year ago.  Back then we had a fire pit in the back yard.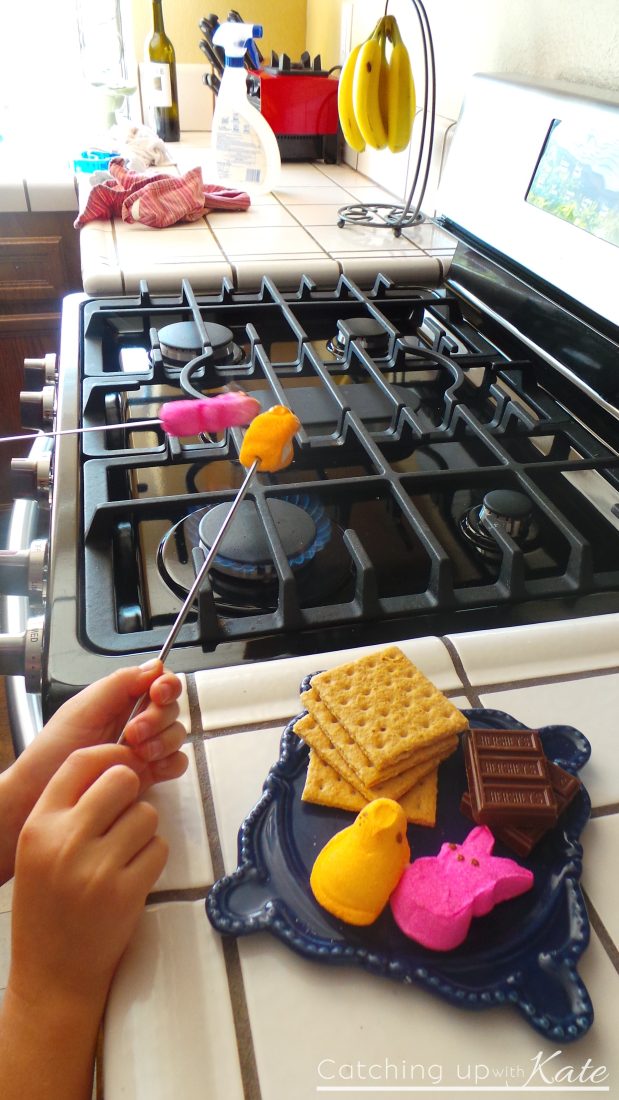 We don't have a fire pit anymore, but we have found that making Peeps S'mores is just as much fun when you make it on the stove.  Grab some graham crackers, chocolate, and the Peep of your choice!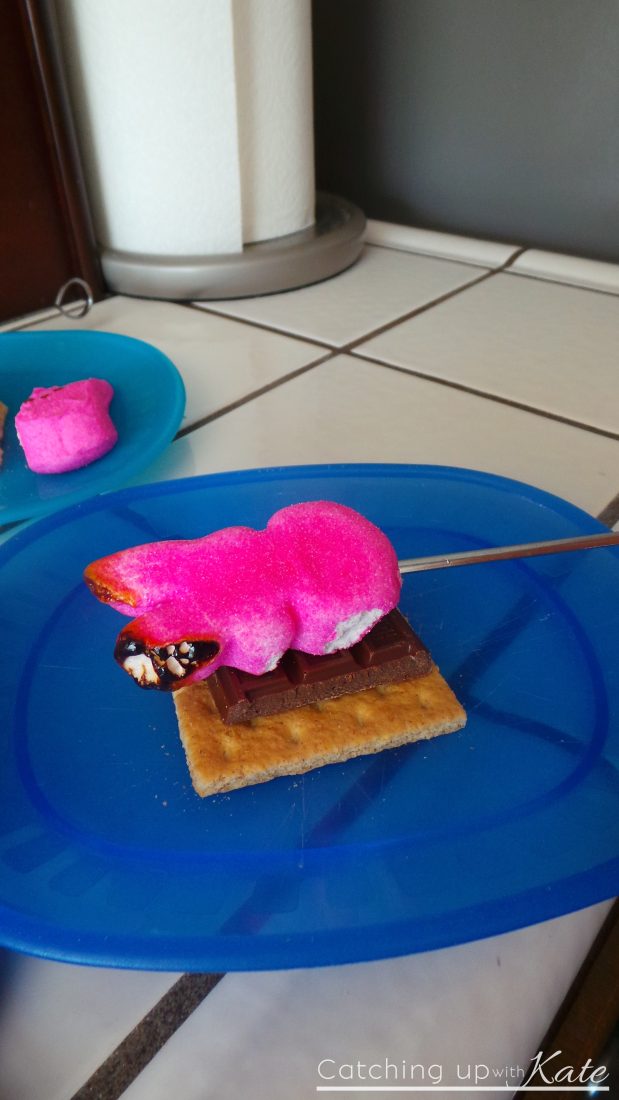 I must say, I found it to be a little sad to watch the cute little bunny melt away, but the kids thought it was all kinds of funny.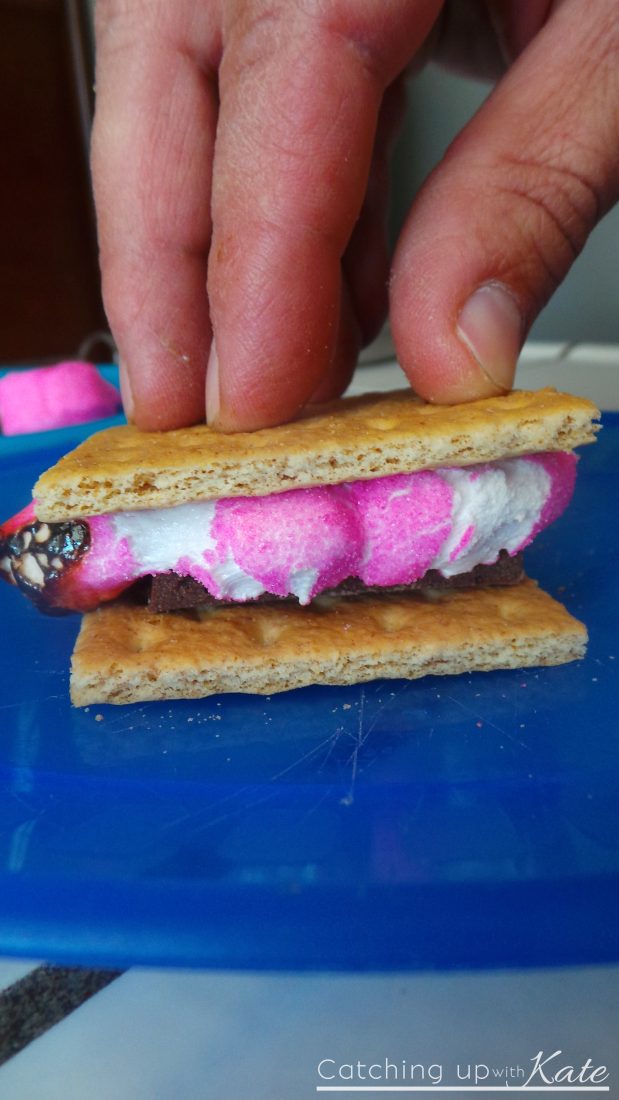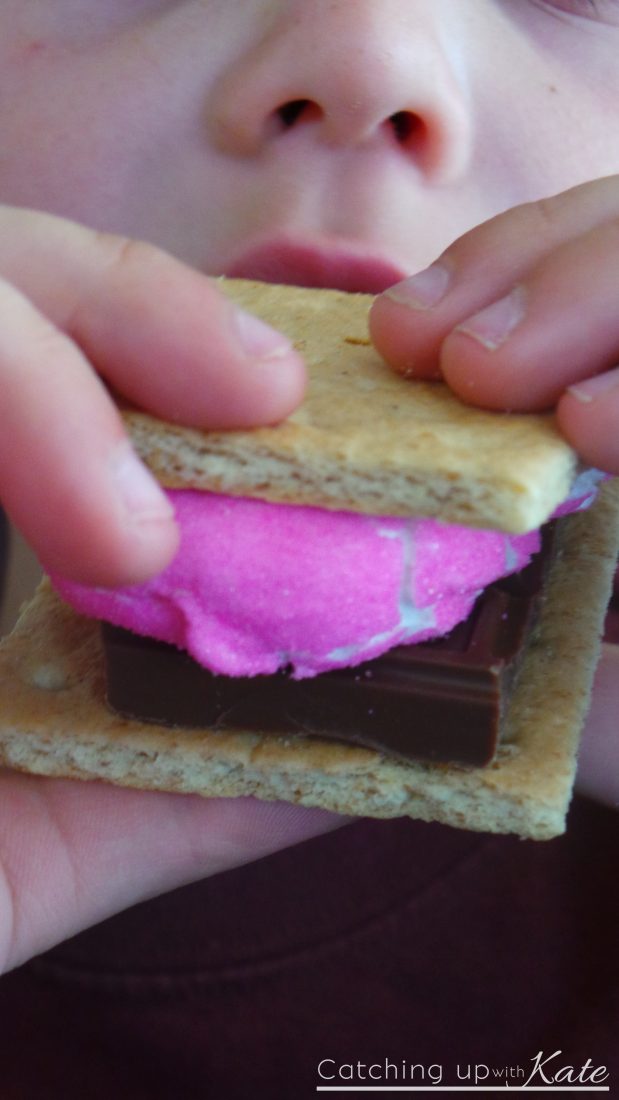 The kids could eat Peeps S'mores all day long, but they gotta wash it down with something…. What other things to do with Peeps? Peeps Hot Cocoa of course…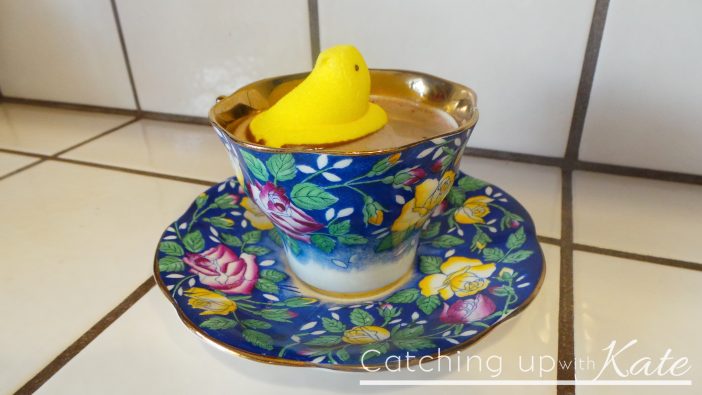 2.  Peeps Hot Cocoa – This is seriously so easy.  In March and April we are ready for Spring, but so often it is still kinda chilly and very appropriate for hot cocoa.  Our kids love to have hot cocoa with marshmallows.  Just for fun we like to put a Peep in the hot cocoa instead of boring old marshmallows.  Viola – Cozy  Easter Treat!
OK, but seriously, now we have had a little too much processed sugar and we gotta bring it back to center….. so we add in a little fruit and veggies…..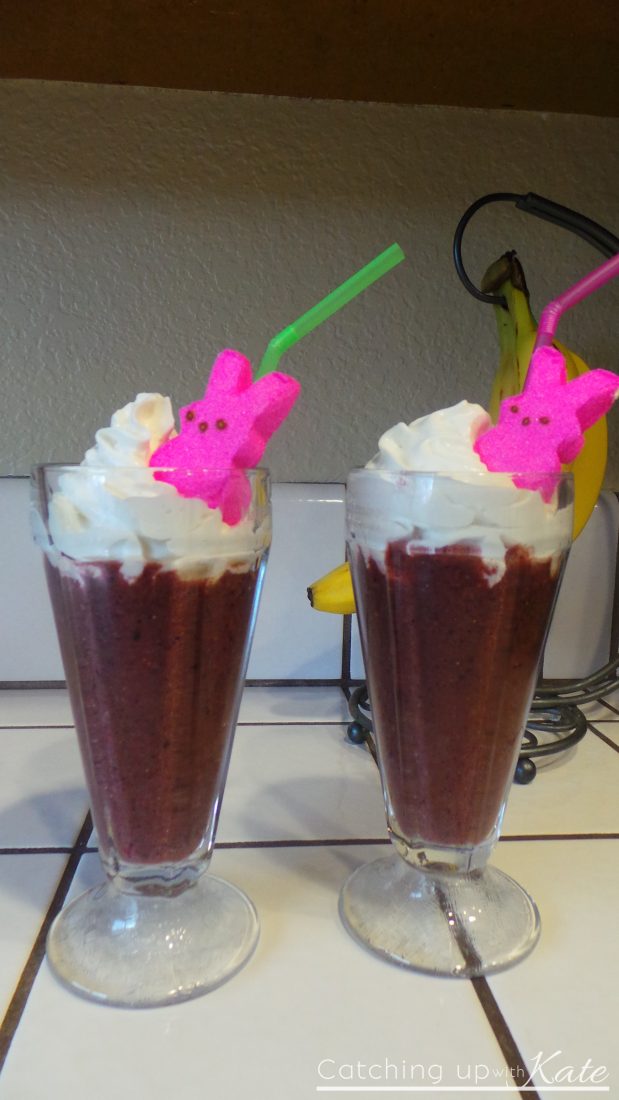 3.  More things to do with Peeps! How about Peeps Smoothies – OK, so this isn't exactly a Peeps Smoothie, it's just a regular smoothie with a Peep on top.  This one is kinda my favorite.  Our kids are pretty good at drinking fruit and veggie smoothies anyway, but this makes it exciting!  I make a smoothie with whatever we have – typically berries, oranges, pineapple, spinach, carrots, and some chia seeds.  I love making a totally healthy snack and tricking them into thinking it is a decadent dessert by adding just a wee bit of sugar.  Make your kid's favorite smoothie, add a tiny dollop of whipped cream and a peep on top!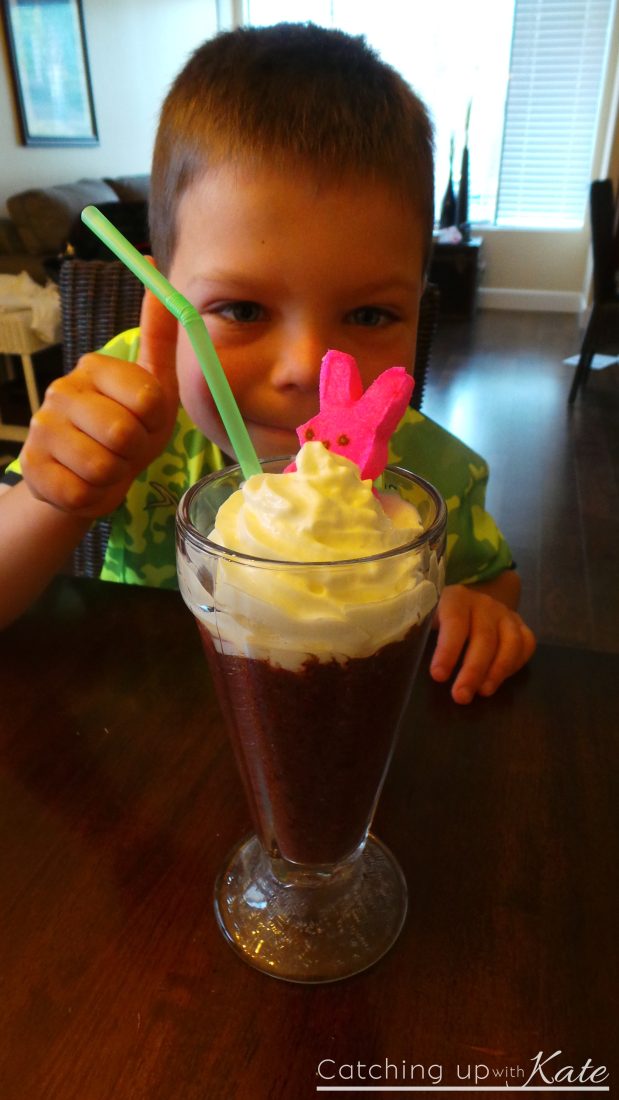 I know there are some really creative people out there!  What are your favorite desserts, crafts, and Easter decorations you like to make with Peeps?