Thunder Hollow Mud Madness
Disclosure: Sponsored. Highlights Along the Way is a participant in the Amazon Services LLC Associates Program, an affiliate advertising program designed to provide a means for sites to earn advertising fees by advertising and linking to amazon.com.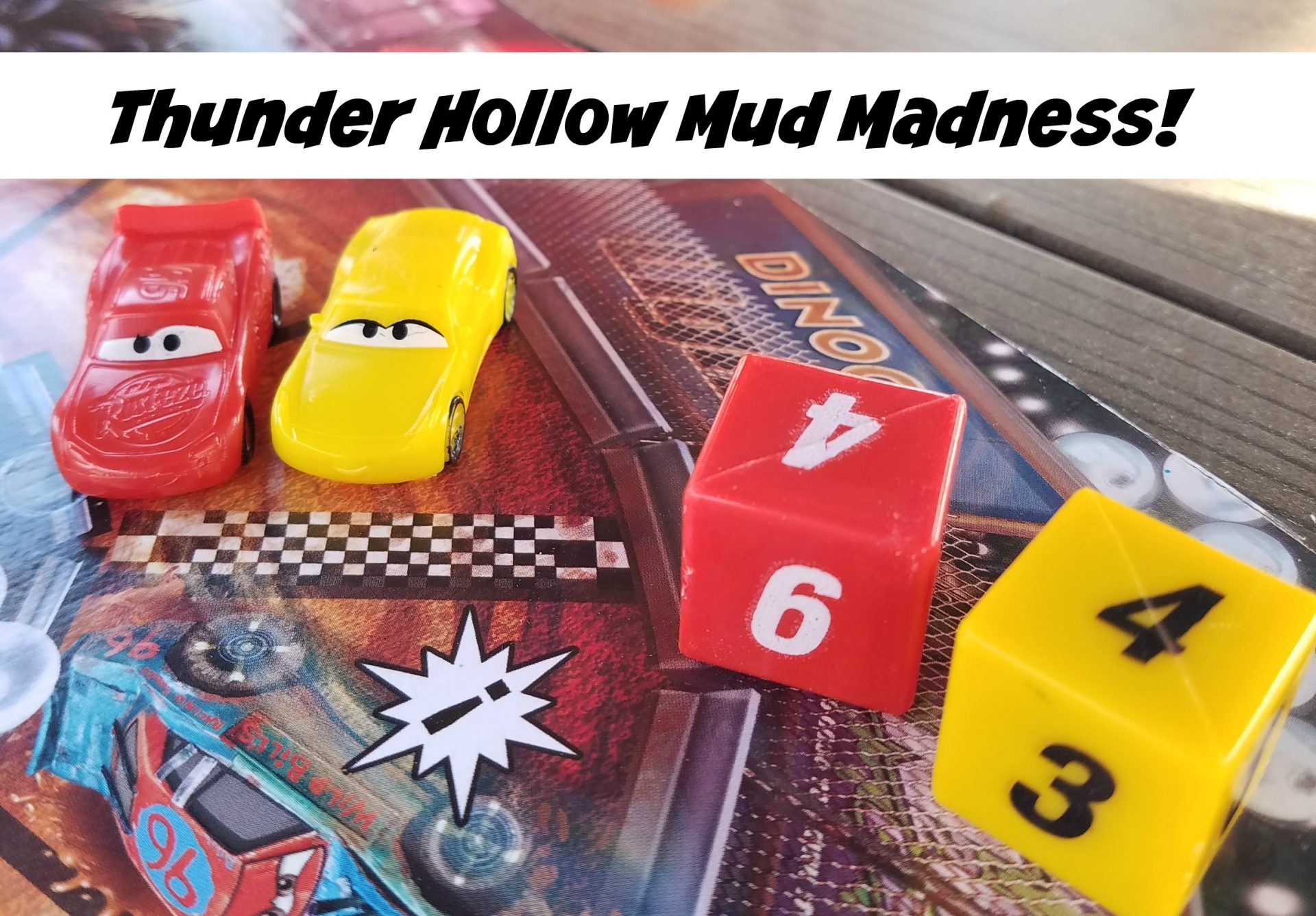 Cars 3 captured our hearts on the big screen, and once again when we could view it at home. Our kids love all the Cars movies, but Cars 3 is our absolute favorite.  We love any new stories of our favorite racer; Lightning McQueen, but the new characters in Cars 3 have brought new meaning to the whole franchise. Thunder Hollow is one of our favorite scenes in the whole movie, so Thunder Hollow Mud Madness caught our attention right away! Thank you to Spin Master for sending us this toy and sponsoring this post. Little Miss C was obviously beyond thrilled!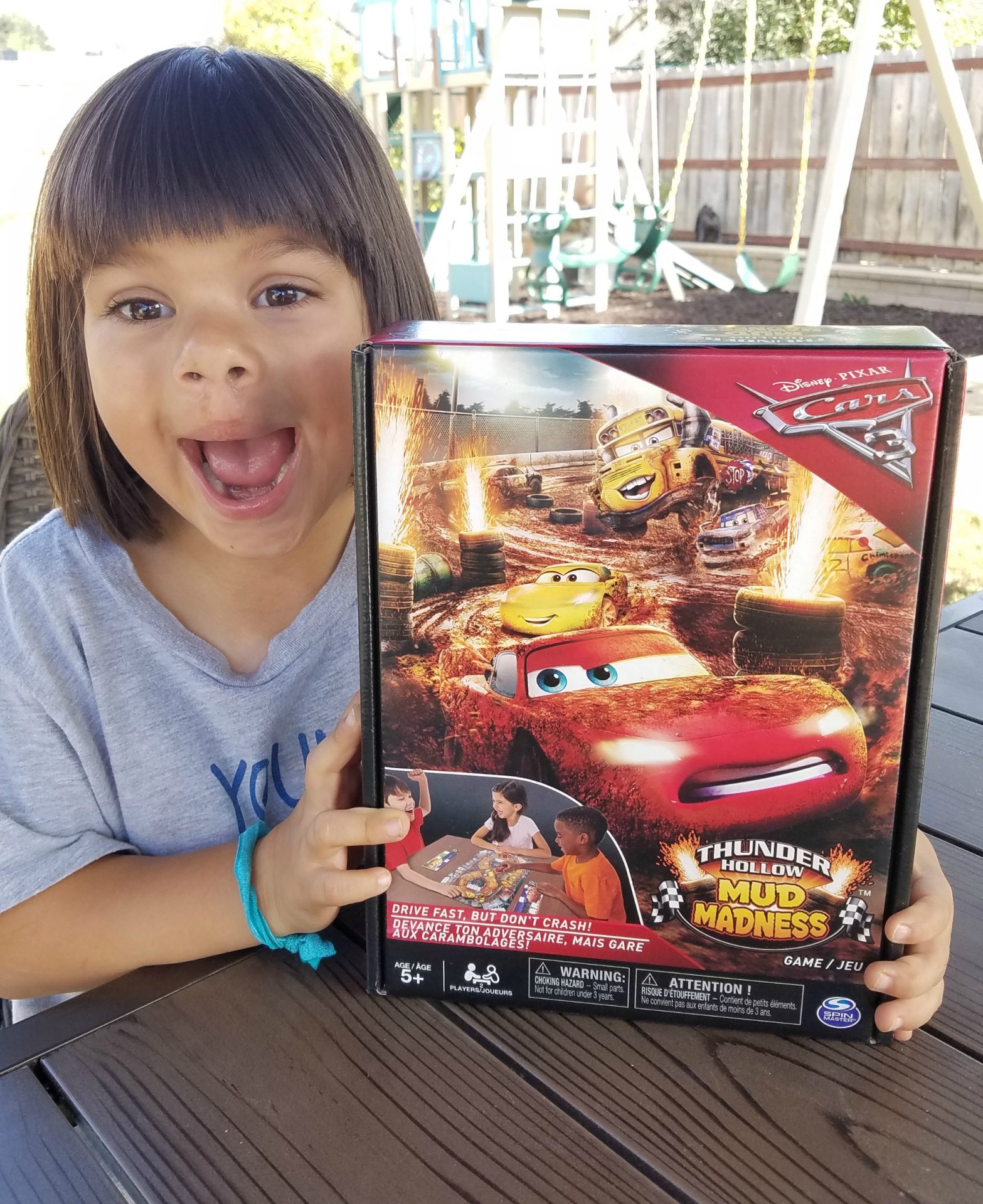 If you have not seen Cars 3 yet, you have to check out the trailer and then set aside time for a movie night immediately, it is such a fun family film with a positive message!
We've shared before how much Cars 3 means to our family.  We love that the Cars movies have always encouraged viewers to follow their dreams and be true to themselves.  In Cars 3 we love that one of the main racers is female.  Cruz is a character that so many women and girls can identify with. To watch her race as well as the boys and overcome adversity is so encouraging!  We love the message it sends to the next generation of Cars fans!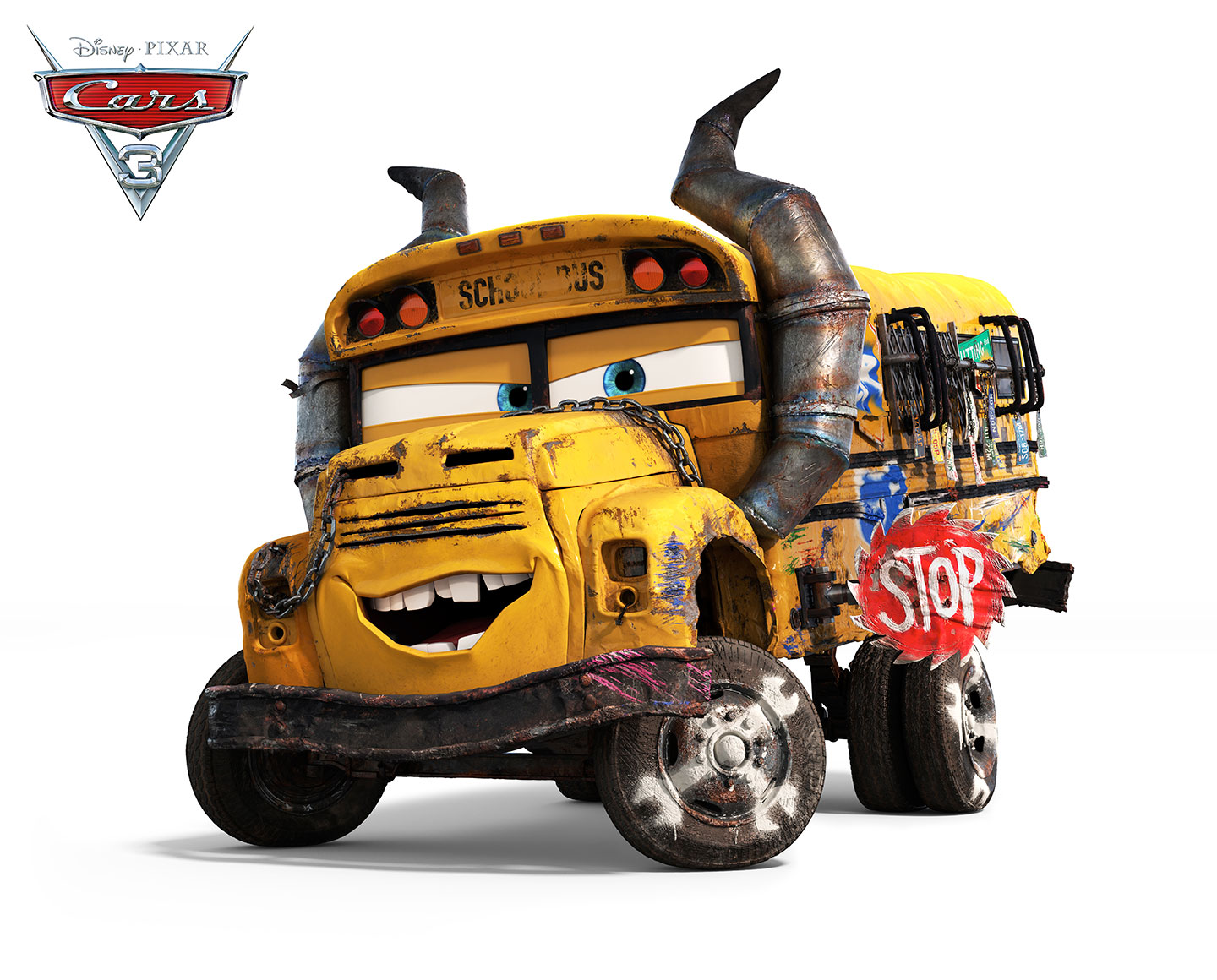 Image Credit : Disney Pixar (used with permission)
In addition to Cruz, we also met Miss Fritter in Cars 3. Let's face it, Miss Fritter is probably the scariest cartoon villain of all time.   She loves to smash and crash cars as part of the demolition derby.  She is bigger and scarier than most of the cars, and she is a little bit crazy! If I am being honest, she reminds me a bit of our youngest.  Our youngest is anything but dainty. She loves rough and tumble play and always wants to fight the bad guy.
I was thrilled to bring home the game Thunder Hollow Mud Madness for our kids to play with during Fall break. Our daughter could not wait to open the box! When she saw that she could play her hero Cruz and had to avoid the crazy Miss Fritter she was so excited! This game entertained her for hours. It's a two person game and we all take turns playing with her.
Choosing which die to use on each spin makes her feel like she is racing. One die is for playing it safe, and the other goes very fast, but you can crash.  "This is just like how Cruz and Lightning need to think when they are racing!" she observed.
Thunder Hollow Mud Madness is for kids just her age. It is fun, but she also learns critical thinking.  Players need to race quickly to beat their opponent, but not too fast or they might risk crashing.  My daughter LOVES excitement and suspense and this really is the perfect board game for her. Best of all, she gets to relive her favorite movie in another fun way!
Our six year old gives Thunder Hollow Mud Madness two thumbs up.  This would make a perfect holiday gift for any Cars 3 fans you may want to surprise! Spin Master Games – Cars 3 Thunder Hollow Mud Madness is available now through Amazon and Walmart. It is such a fun board game for any Cars 3 fan on your holiday list!
She won again! So humble….
Thank you again to Spin Master Games for sending us Thunder Hollow Mud Madness and for sponsoring this post!