On the Red Carpet for Big Hero 6!
Disclosure: I attended a press junket to share about Big Hero 6 as well as ABC TV events. All travel expenses were paid but this is not a compensated post.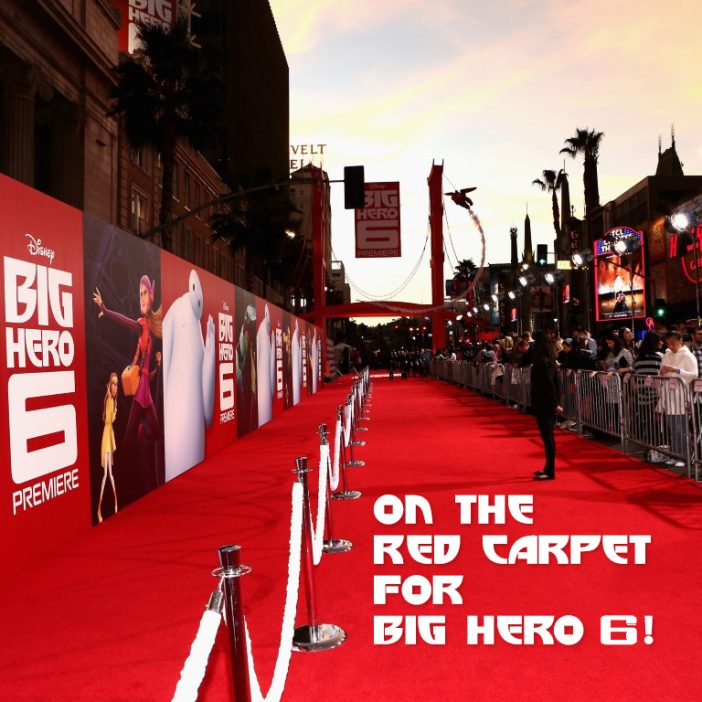 If you have been following along on my Instagram, Facebook, and Twitter you may have noticed the #BigHero6Event hashtag popping up quite a bit lately.  I was beyond thrilled to be invited to the Big Hero 6 blogger junket, this was my first big Disney Studios event and I cannot wait to tell you more about it.  I want to start by talking about the Big Hero 6 Movie Premiere.  Our group was invited to walk the red carpet, attend the premiere, and hang out with film makers, actors, and Hollywood elite at the after party!
Big Hero 6 opens in theaters everywhere on November 7th and is really fun for the whole family! I will share more about Big Hero 6 soon, but for today I just want to share about our red carpet experience.  This was my first red carpet experience and I was thrilled and nervous!  Here are a few fun pictures.  The red carpet was surreal, but it went by so fast!  So here I am, on the red carpet for Big Hero 6!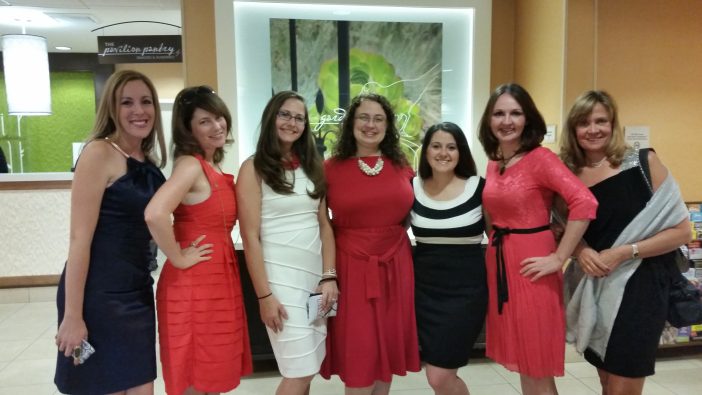 Some of our group waiting for the shuttle.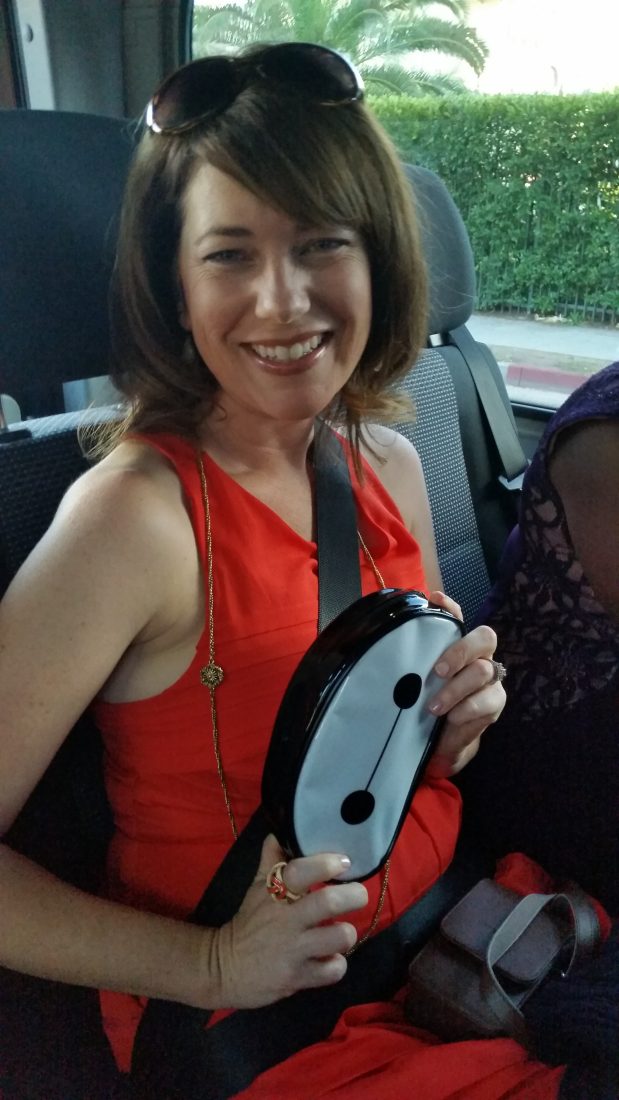 Why yes, I did use a Baymax pencil box as a red carpet purse?  What? Is that weird?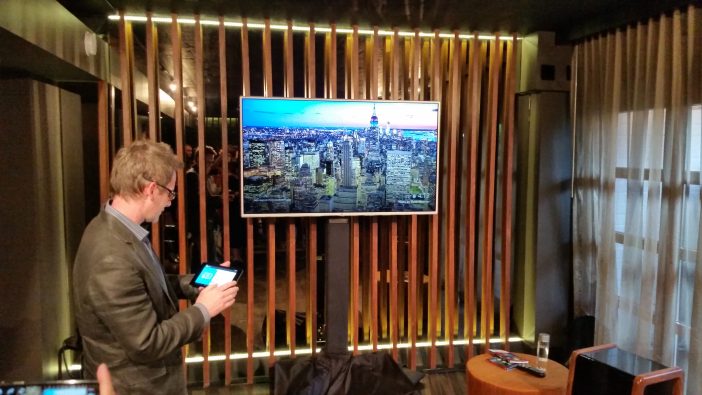 Before the red carpet we enjoyed cocktails at the Roosevelt Hotel while listening about Disney Movies Anywhere (more on that later too!)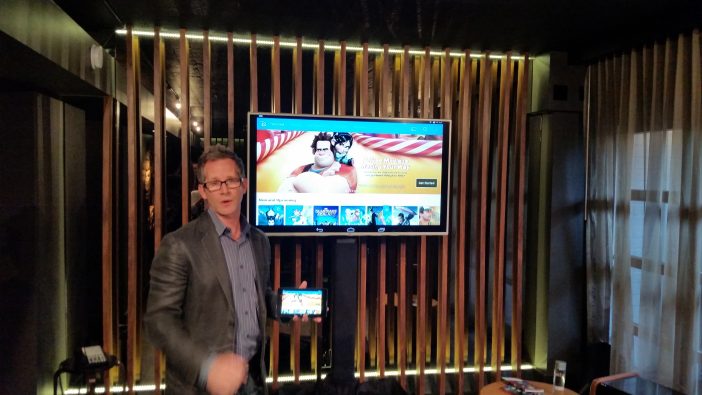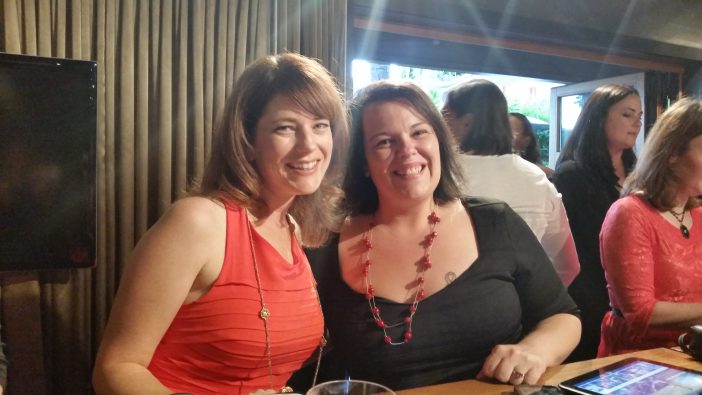 Making new friends – Mom on the Side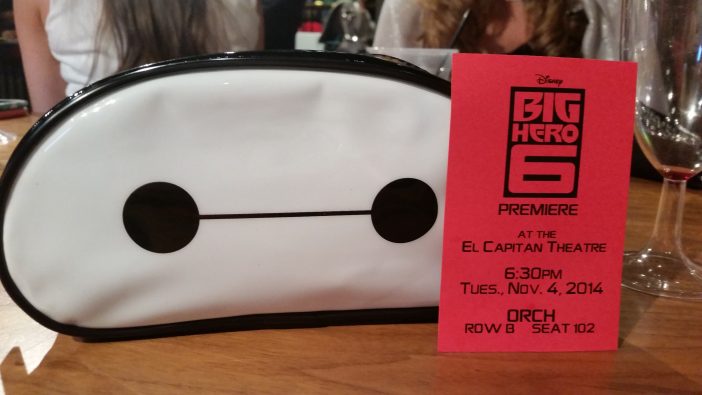 And then they passed out tickets!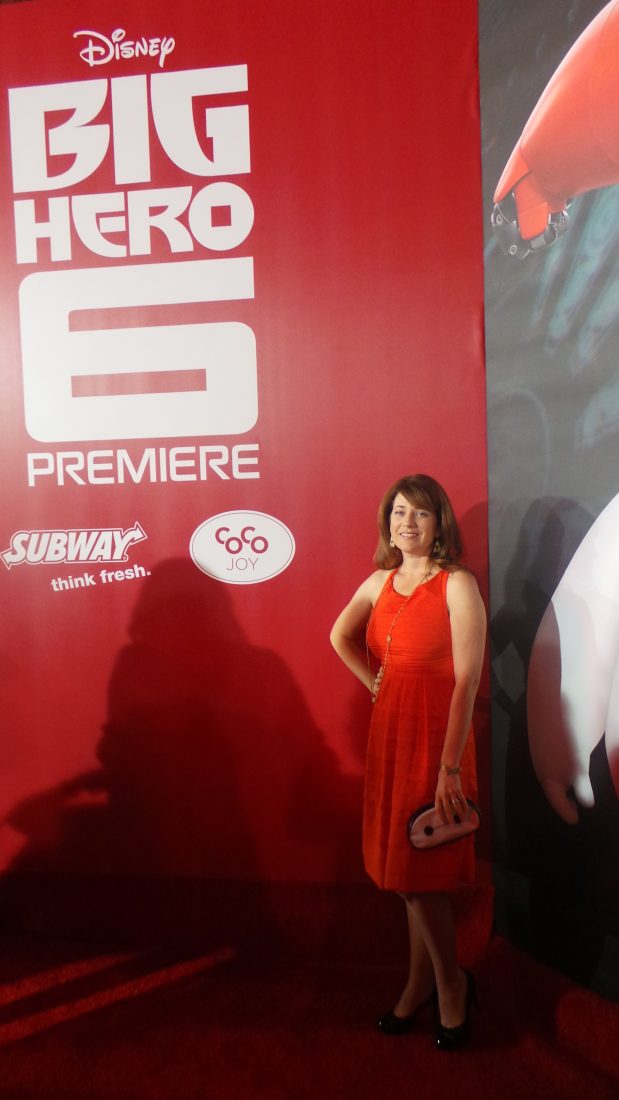 Our red carpet walk moved VERY fast – 5 minutes at most!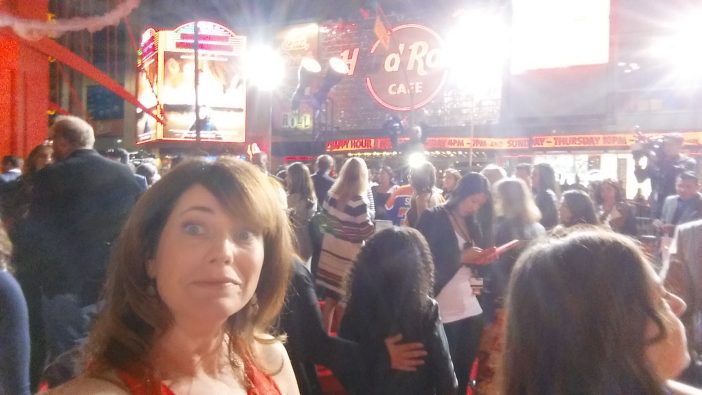 This is me all "Whoa, I am on a red carpet for a Disney movie and kinda freaking out a little bit."
But of course, then I composed myself……. I mean, I am nothing if not fancy and composed.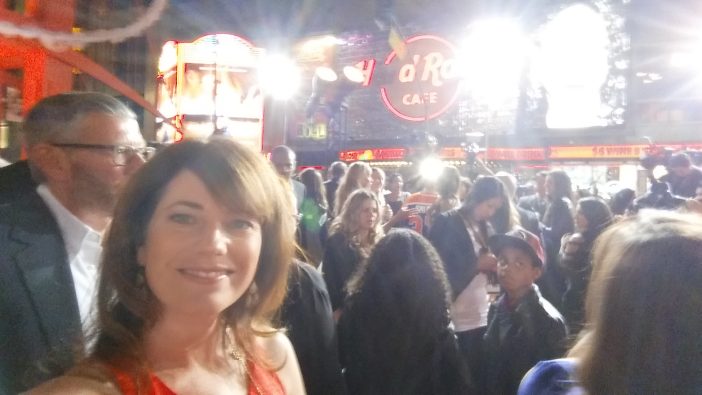 We ran into the kids from ABC's Black-ish (more on that later too) – we met them at ABC only a few hours before so we were all "Hey friends!"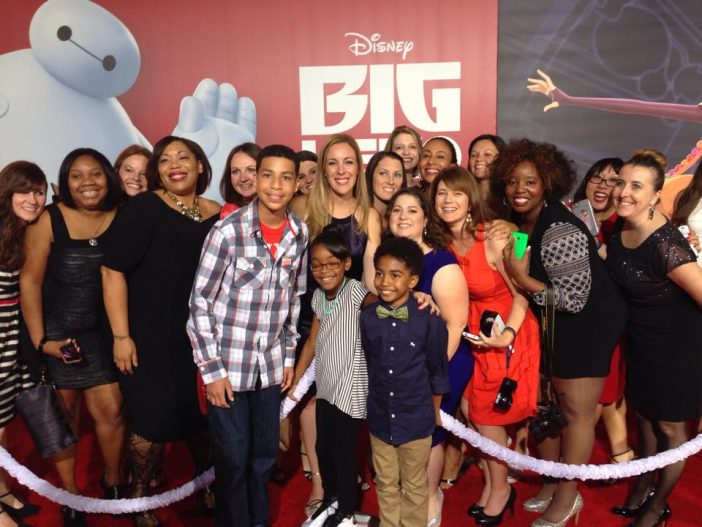 That bow tie Miles…. you are killing me kid.
I will share more about Big Hero 6 soon – but I will say this – it is magical, inspirational, and so much fun!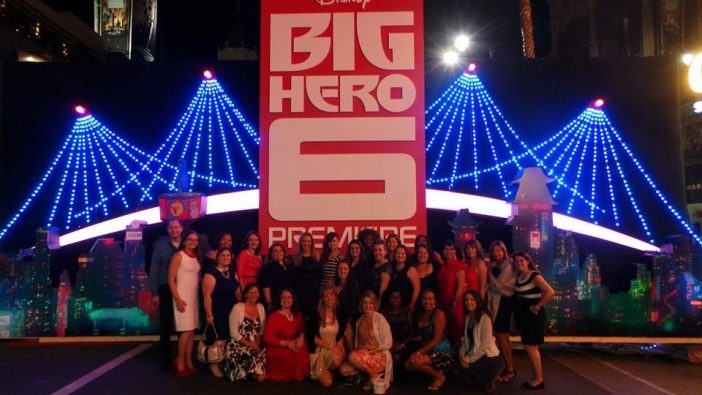 After the premiere we were off to the after party at Yamashiro Hollywood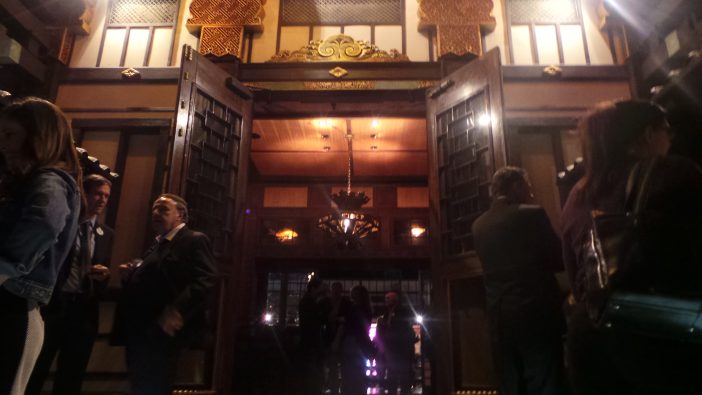 Of course we had to take pics at the photo booth!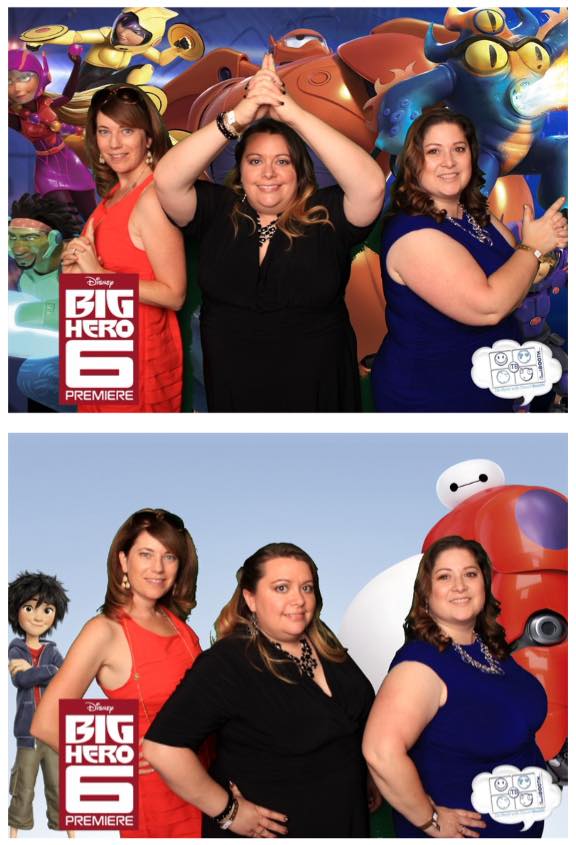 And when you take photos in a photo booth with three ladies, does anyone NOT do 'Charlie's Angels'? Thank you Cori & Dawn for welcoming me into the group!
Can we just pause for a hot second and coo over these adorable Baymax Cupcakes?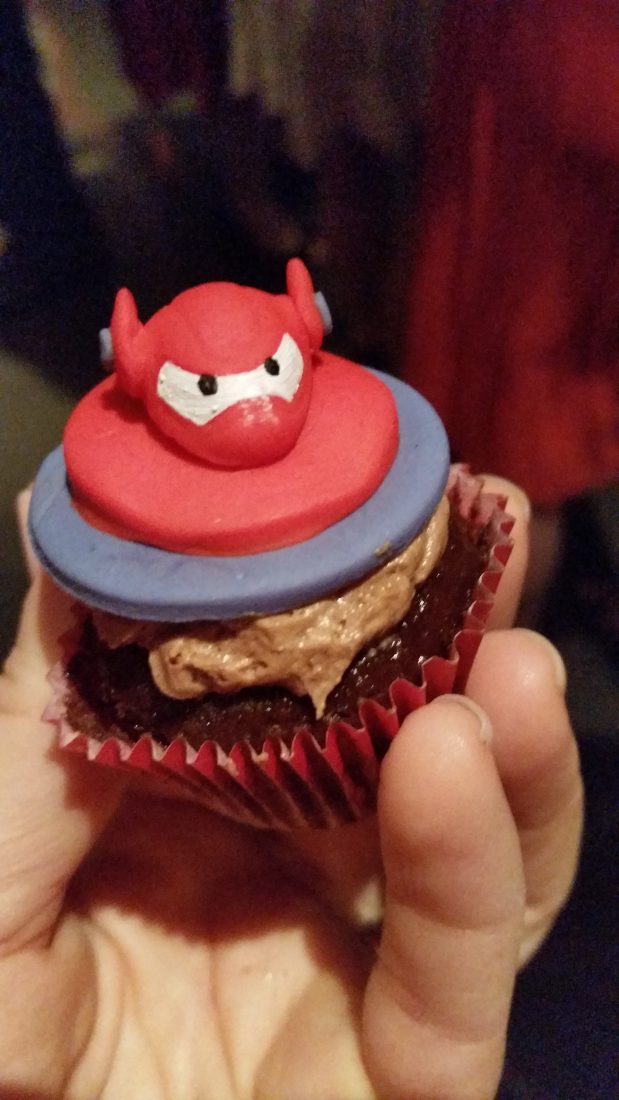 And just like that, we turned into a pumpkin and had to make our way back to our hotel.  I was so thrilled to be a part of the excitement!  Big Hero 6 is sure to be a hit and I can't believe I was lucky enough to be part of the action!  Thank you to Disney for inviting me!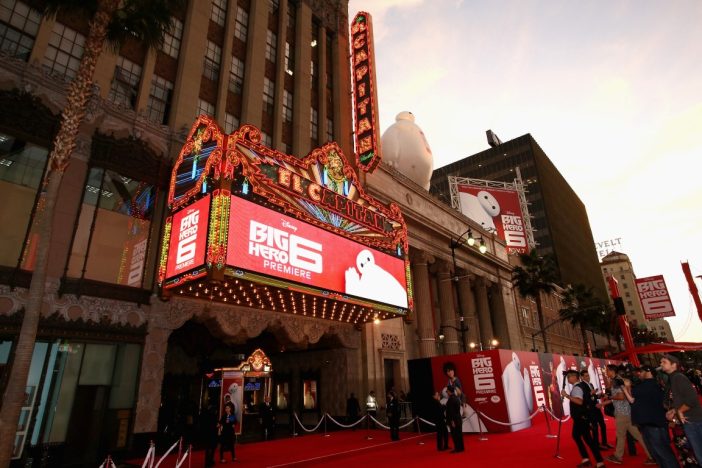 *Photo by Disney and used with permission*