The Music behind Tinkerbell and the Legend of the Neverbeast
Disclosure: I attended an all expenses paid press trip hosted by Walt Disney Studios. Posts were expected, but opinions are 100% my own.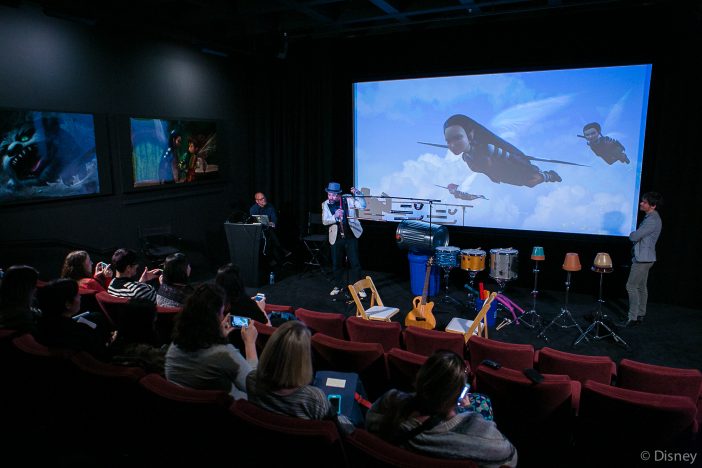 Tinker Bell and the Legend of the Neverbeast has a unique and inventive musical soundtrack.  Music Supervisor Brett Swain and musician Bleu shared some of the ways they made the music for Pixie Hollow and specifically for the Neverbeast.
Bleu said it was important to the producer of the film that it had a unique score and unique sounds.  Bleu was the perfect choice for unusual music.  He shared with us how he made a score and sounds that fit this very different addition to the Tinker Bell family. The character Gruff (the Neverbeast) is unlike any character that has ever been in Pixie Hollow.  It was important that the score reflected that uniqueness.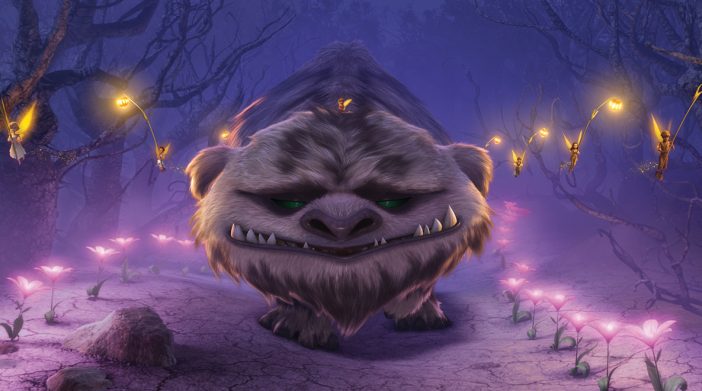 Many of the instruments used were not really instruments at all; at least not in the traditional sense.  Bleu used everything from clay pots to pipes from the hardware store to make music that has truly never been heard before.  It was fascinating to hear about his process.  We had screened the movie the night before and I had noticed the score was very unique, but to hear him explain how it came to be gave me an even greater appreciation.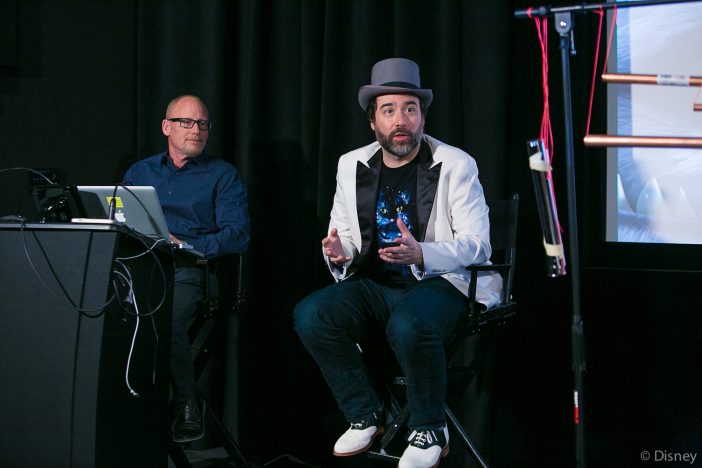 Bleu is a character for sure.  He wore a top hat and saddle shoes to our interview, that caught me right there.  It never gets old to see the creative people behind Disney films. Like I can easily say about so many others, Bleu is extremely creative and also sincerely thankful to be able to showcase that talent at Disney.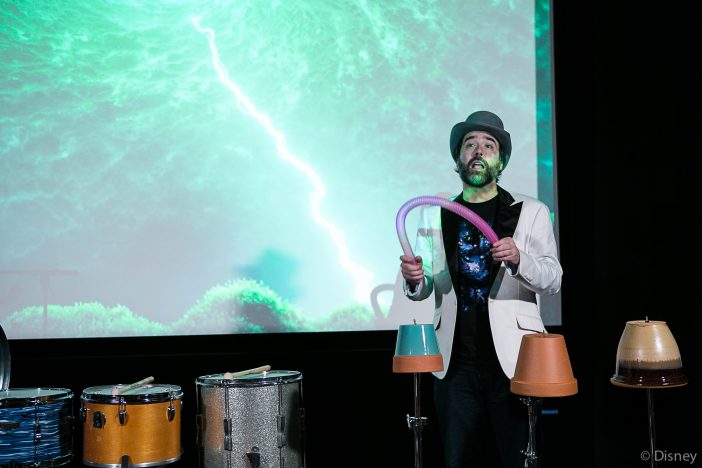 I was allowed to take some video of Bleu working – it was really simple, but so fascinating at the same time…..
Listening to Bleu's process for bringing to life new new music for Tinker Bell and the Legend of the Neverbeast gave me an even deeper appreciation for the film that when we first screened it.  My daughters love Tinker Bell and I am sure this is a movie we will be enjoying for years to come!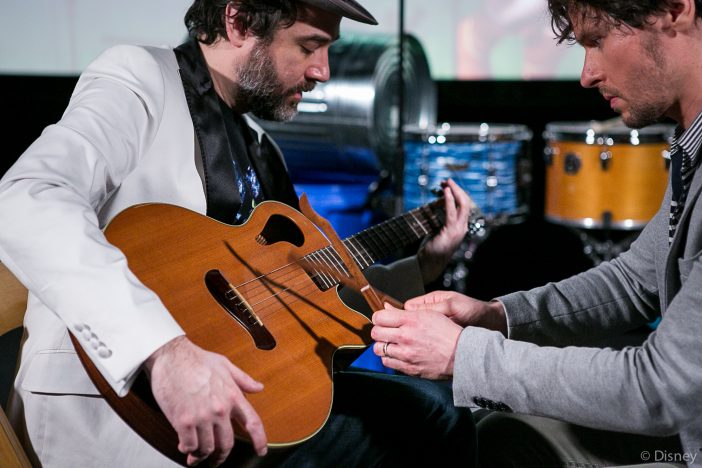 You can check out more of Bleu's work on Tinker Bell and the Legend of the Neverbeast now!  You can purchase in stores and on Disney Movies Anywhere!