Tinker Bell and the Legend of the Neverbeast Review
Disclosure: I attended an all expenses paid press trip hosted by Walt Disney Studios. Blog posts were expected, but opinions are 100% my own.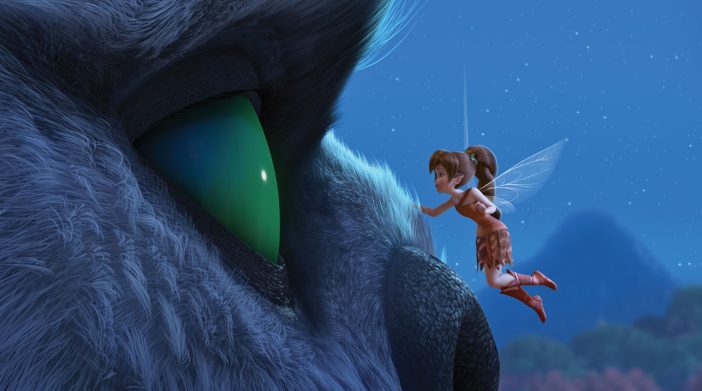 Tinker Bell and the Legend of the Neverbeast is now on DVD, Blu Ray, and Disney Movies Anywhere as of March 3rd! As part of our press day at Disney Toons studio a few weeks back I was able to not only meet with actor, directors, and artists that made this movie become a reality but I was also able to screen the movie.  As a mom of two HUGE Tinker Bell fans I was very happy to get this exclusive sneak peek to review for our own girls.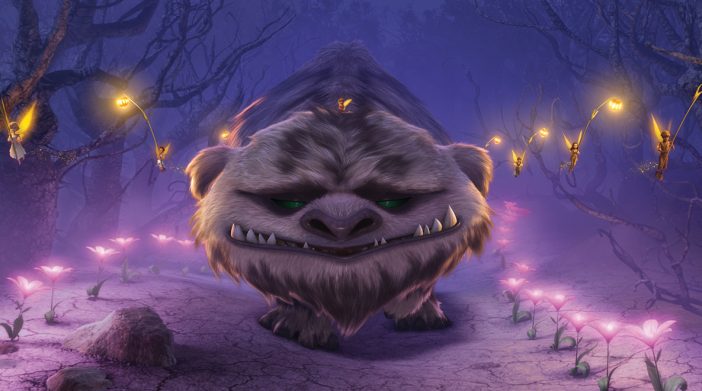 Tinker Bell and the Legend of the Neverbeast is a sweet but often times scary story.  Gruff (the Neverbeast) is a six foot tall unknown creature that comes into Pixie Hollow.  He is gigantic in comparison to the five inch tall fairies.  While ultimately we learn (no spoilers I promise) that we should never judge a book by it's cover, it has some scary moments where a child might think a couple pixies are about to meet their maker.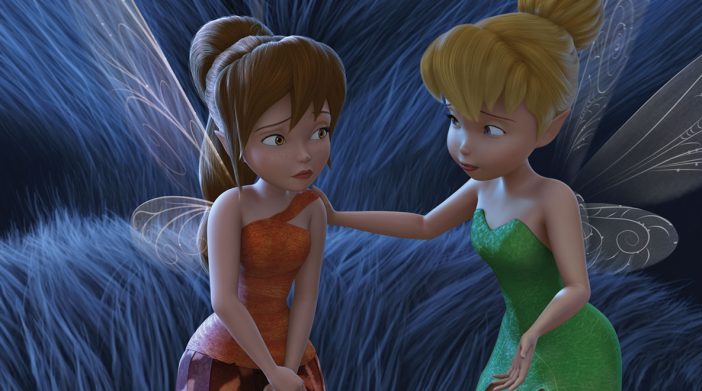 I think a more appropriate title might be "Fawn and the Legend of the Neverbeast" because this story really does center on Fawn (the animal loving fairy) and her discovering a very unusual creature.  I loved seeing Fawn be brave and care for animals, even those she thought might hurt her. I loved seeing her stick up for Gruff when he was discovered and other fairies wanted to take him away.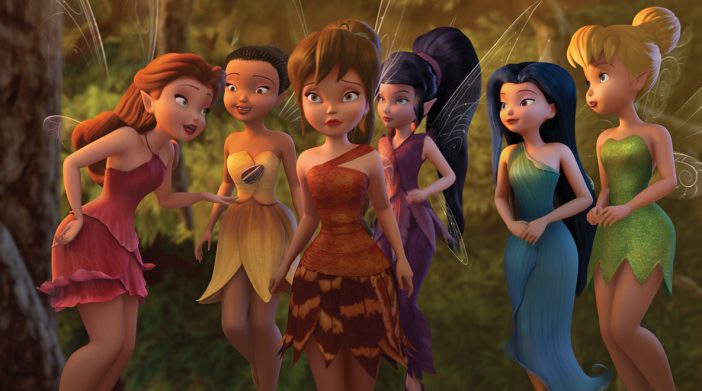 One things I LOVED about this movie is that I am pretty sure this is the first Tinker bell movie my son will truly enjoy also.  I'm not saying all boys don't enjoy Tinker Bell movies, but my son is just not a huge fan.  I think a big, giant, sometimes scary looking creature that builds towers, spits, and at one point grows huge horns is going to be totally up his alley.  On the same note though, my little one that scares very easily might not be a fan just yet.  There is just quite a bit of peril and while everyone is OK in the end, it does get scary at several point of the movie.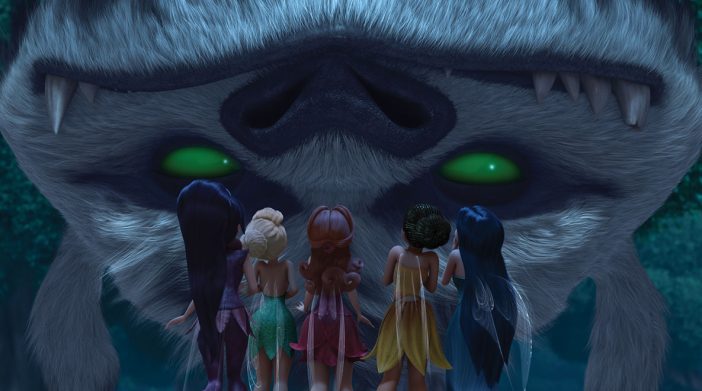 On Friday nights we often let the kids pick out a kid's movie and they enjoy popcorn or a living room picnic dinner – you can bet Tinker Bell and the Neverbeast will be at the top of the list!