Top Disney Costumes!
Disclosure: this site uses affiliate links. Photos are directly from The Disney Store online.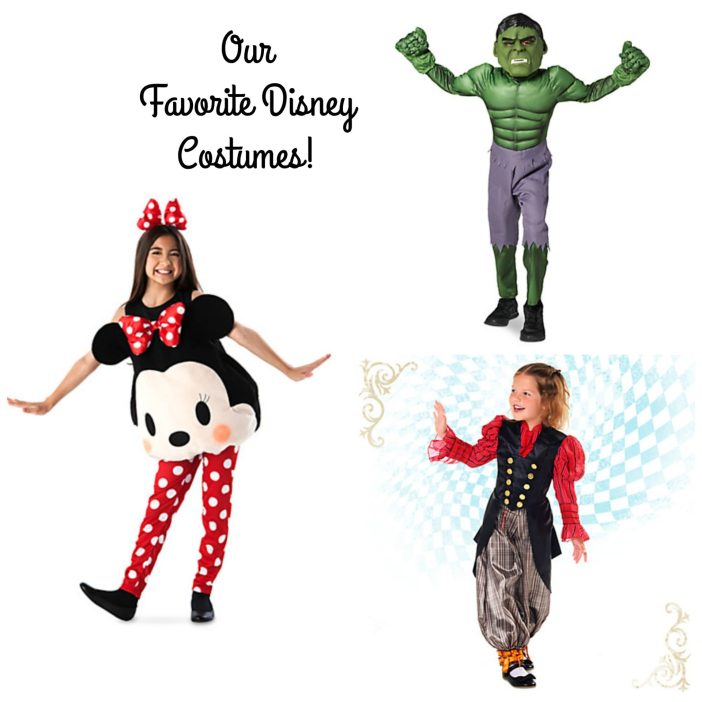 My kids made a list of a few of their top Disney costumes.  With Mickey's Halloween Party almost here and Halloween just around the corner it is time to pick your costume.  We don't like scary costumes in our house and we love Disney.  Luckily there are so many fun characters in the Disney family. You can shop at the Disney Store for classic Disney, Marvel, and even Star Wars! If your little one still hasn't picked a costume we hope this list helps!
Alice Through the Looking Glass
This is my 10 year old's favorite.  Alice is one of her favorite characters and she loved the movie. Alice is smart, headstrong, and isn't afraid of a bold fashion choice.  For all these reasons, my daughter loves this two piece costume.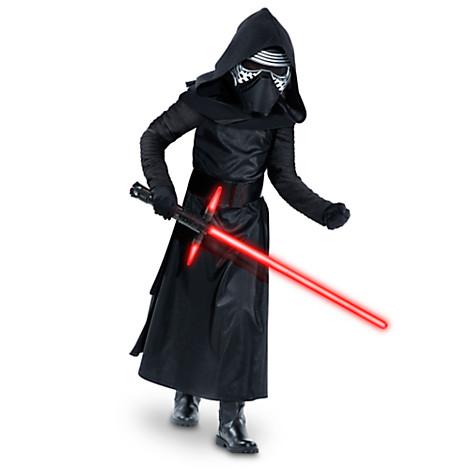 My son is all about Star Wars the Force Awakens.  While he thinks Kylo Ren is the worst, he also thinks this is the coolest costume for any Star Wars Fan this Halloween.  This costume has a cloak with a high collar, detachable hood, and a mask.  I believe the light saber is sold separately on the same site.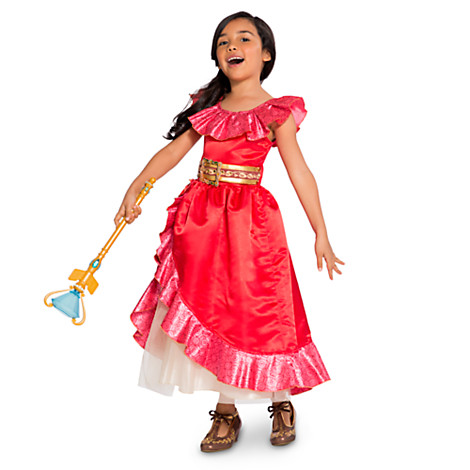 My littlest princess is super excited to have a princess that looks just like her.  My littlest Latina has loved watching Elena of Avalor on Disney Channel.  This red dress looks just like her new favorite heroine!  Readers who already have this dress say that it is well made and very pretty! Shoes, jewelry, and scepter are also available online!
Minnie Mouse Tsum Tsum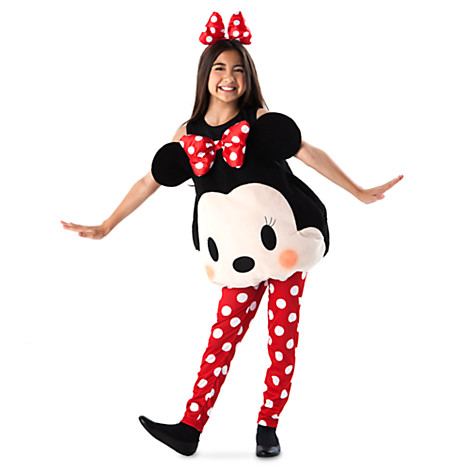 Our kids gave out a collective squeal when they saw this costume.  I don't know about you, but the Tsum-Tsum craze is strong in our house.  The costume includes a big plush 'Tsum Tsum', leggings, and a cute bow headband.  It has five star reviews by those who have purchased it already.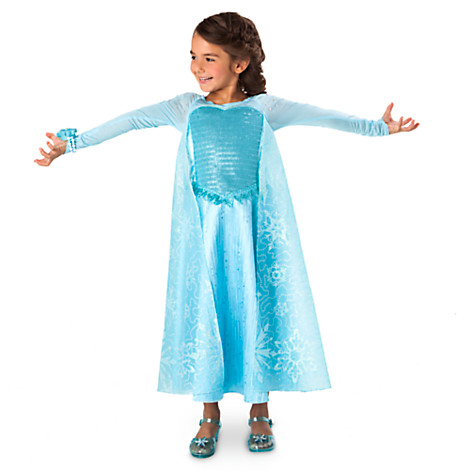 While I think there are likely as many girls in America with an Elsa costume as those that do not, this one is new. Elsa Costume with Light Up Bracelet. If you didn't partake of "Elsa-ween" a couple years ago, why not this year? But get the cool deluxe costume and shoot 'snow flakes' from your bracelet!
The Hulk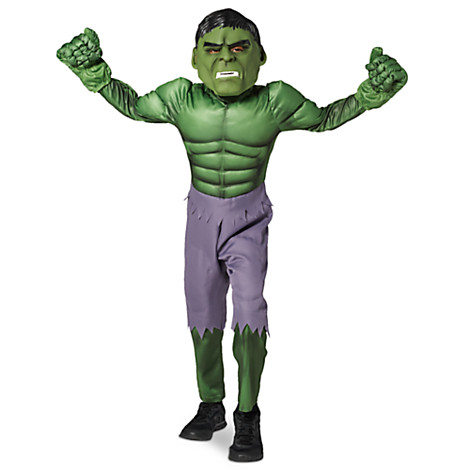 My son thinks The Hulk is one of the coolest of all the Marvel characters. He likes this one because of the big bulky 'muscles' and the green arms, legs, and mask.
These are just a few ideas of course. The Disney Store online has dozens more Halloween costumes for you to check out.  While you can shop in store, I find that online sales tend to be better.  The Disney Store online also offers free shipping on orders over $75 with the code SHIPMAGIC – so why go to the mall? Click the link to check out their current sales. Happy shopping and Happy Halloween!