Villa del Palmar at the Islands of Loreto
Disclosure: No compensation was provided for this post. I was invited on a complimentary press trip to facilitate the writing of this article. Opinions are 100% my own.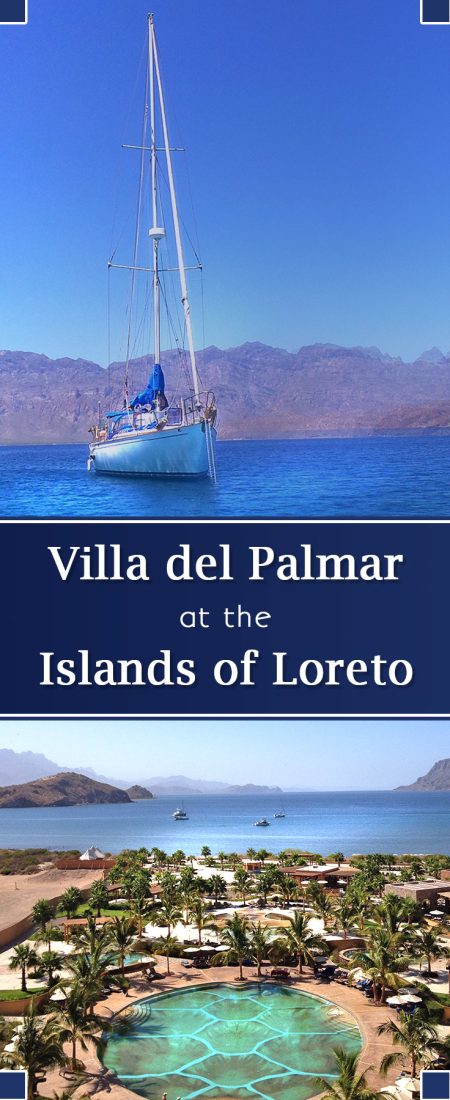 Whether you are looking to vacation with your family, your spouse, or for a girlfriend's weekend Villa del Palmar at the Islands of Loreto in Baja California needs to be on the top of your list!  With All Inclusive options, luxurious suites, a gorgeous spa, beautiful views in every direction, and delicious food and drinks it is sure to be the key to relaxing this Summer!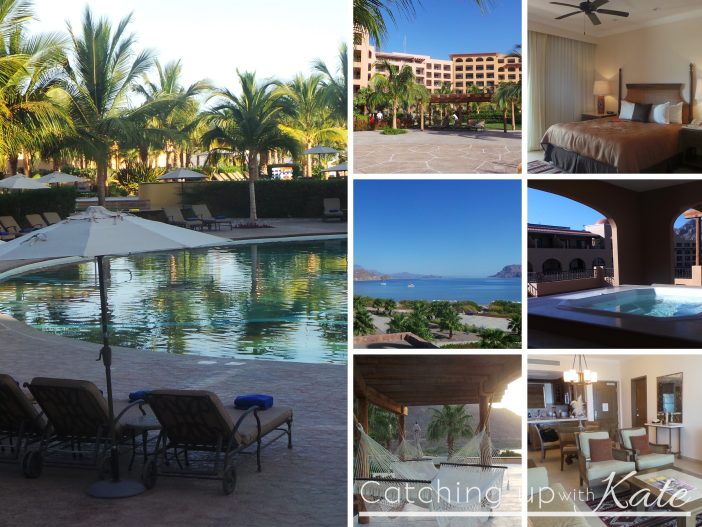 I recently spent three heavenly days checking out Villa del Palmar and I am already planning my next trip!  My one bedroom suite was luxurious and I would love to spend a romantic weekend away at Villa del Palmar someday.  My suite offered a HUGE private balcony off of my living room and private bedroom.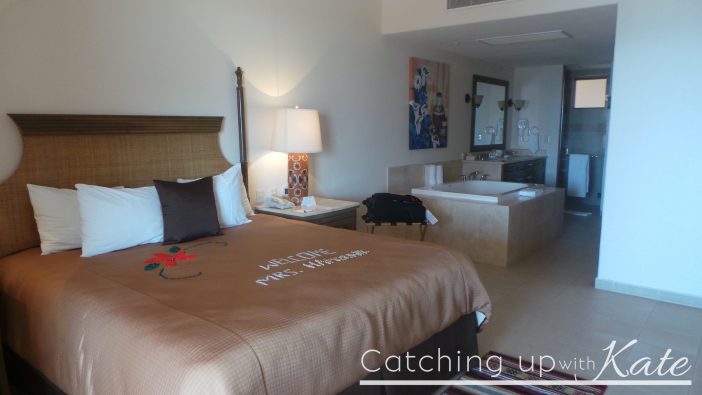 The beautiful jacuzzi tub was my favorite after a long and exciting day.  While my suite was luxurious for couples or single travelers, it was also so family friendly!  This trip was solo, but I do hope I have the chance to come back with the family.  I love having a little refrigerator in a hotel room.  The suite offers a kitchenette stocked with all the essentials for eating in, I would happily stock our fridge with breakfast goodies and snacks if we came as a family.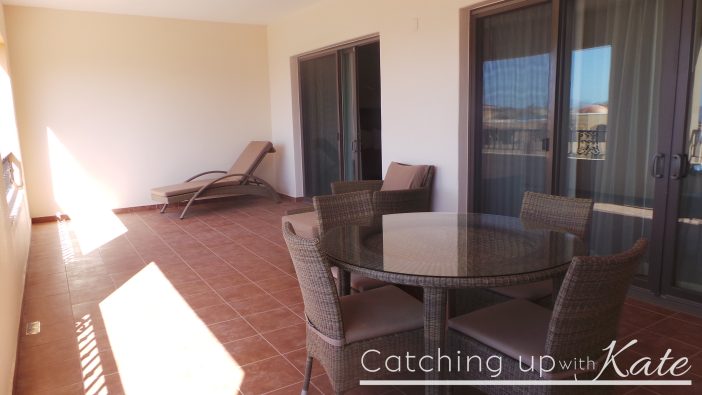 I also loved having a washing machine right in the suite, I cannot remember the last time I saw that, but it was wonderful!  With littles, you never know when someone is going to have an epic spill and this is just so helpful.  The resort did offer laundry service, but I loved the idea of being able to do my own laundry.  I could wash everything before leaving and return with fresh laundry!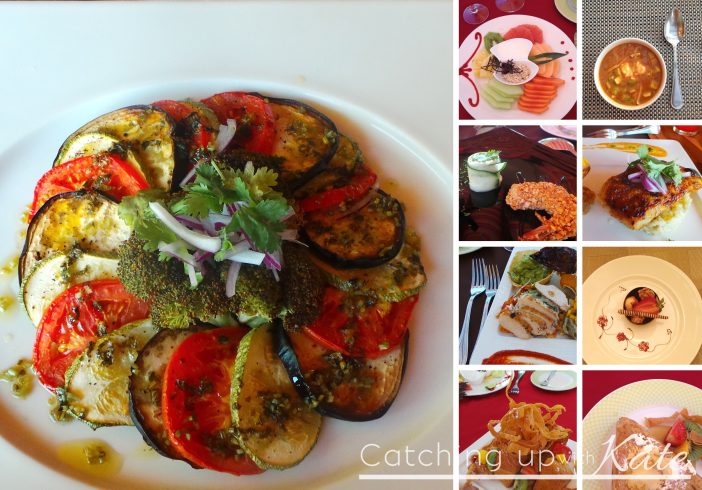 The food choices at Villa del Palmar were fantastic!  I do not have any food allergies or preferences (seriously, I will eat just about anything), but we had several on our trip with special diets – vegetarian, vegan, gluten free – the Resort was able to cater to all their needs and desires!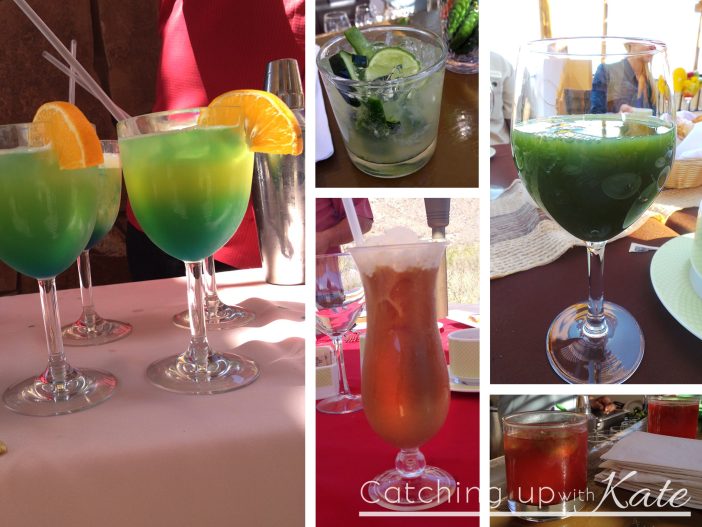 I of course had to share a couple pictures of delicious drinks!  We had all kinds of delicious adult beverages (seriously, request a coconut margarita the second you arrive – they make it with fresh coconut and I just can't say enough good things about it!).  Not into alcohol?  Make sure to ask for 'green juice' – while I didn't really follow a very strict diet regiment while visiting Mexico, I felt all was not lost because I did start each morning with green juice; a delicious freshly made juice of cactus, cucumber, and all kinds of other redeeming veggies and fruits.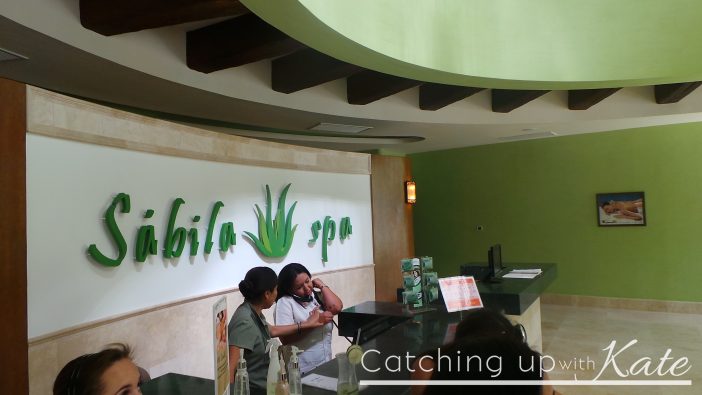 If you visit Villa del Palmar do not miss the Sabila Spa.  A trip to the spa is not something I get to do very often, so I was thrilled to spend the day with some new found girlfriends relaxing in Sabila.  I enjoyed a much needed massage and spent a couple hours enjoying detoxifying steam rooms, a dip in the jacuzzi, and a state of the art gym….. just kidding, I didn't use the gym, I probably should have, but I couldn't pull myself away from the jacuzzi.  I know readers with more motivation than I would love to know the gym is absolutely beautiful, clean, and has awesome equipment.  I didn't take pictures inside so as not to upset other relaxing friends, but please check out the link above; if you are planning a trip you really should plan a spa day!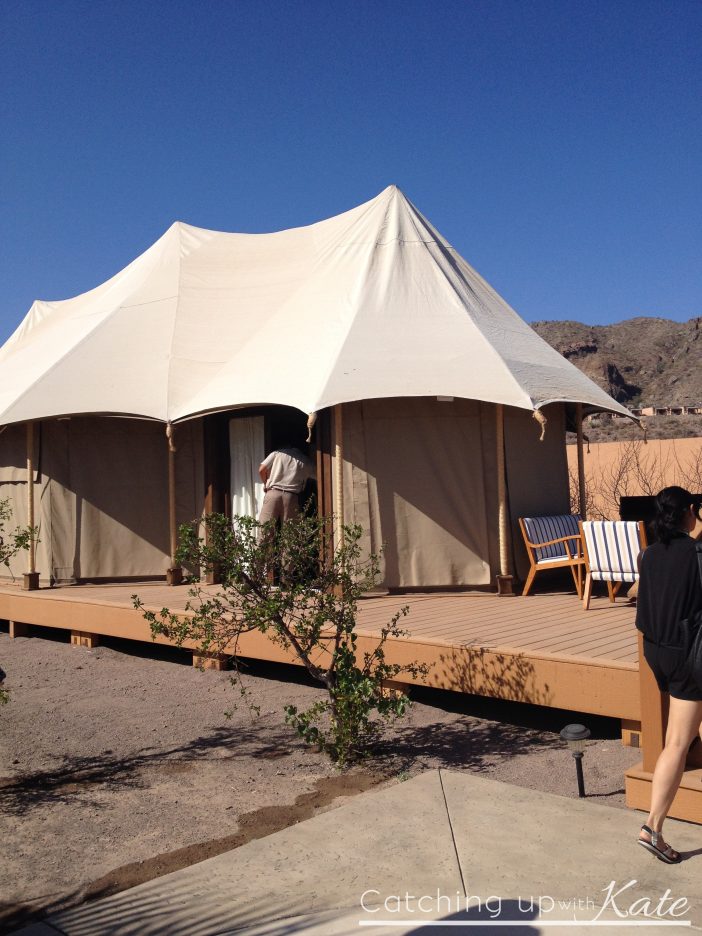 If the idea of "Glamping" sounds fun to you – make sure to check out what Villa del Palmar just added – a gorgeous 'tent' to 'camp' right on the water.  Don't fret, every luxury is available to you – running water, air conditioning, electricity, fine furnishings, a butler, and more, all steps from the beach. With the debut of their luxury beachfront Danzante Bungalow, romantic couples can get even closer to nature by staying just footsteps away from the water's edge.  Please check out the link with photos – you will not believe how beautiful it is inside!  This is a splurge for sure, perhaps for a honeymoon or anniversary trip?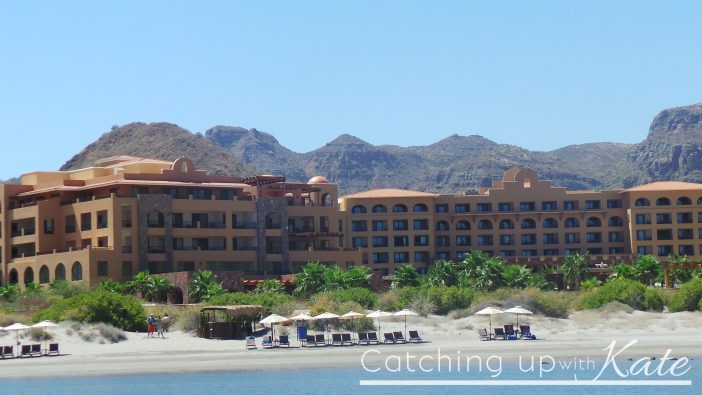 Please make sure to check out my photos of some of the sites from our tour of the Islands and City of Loreto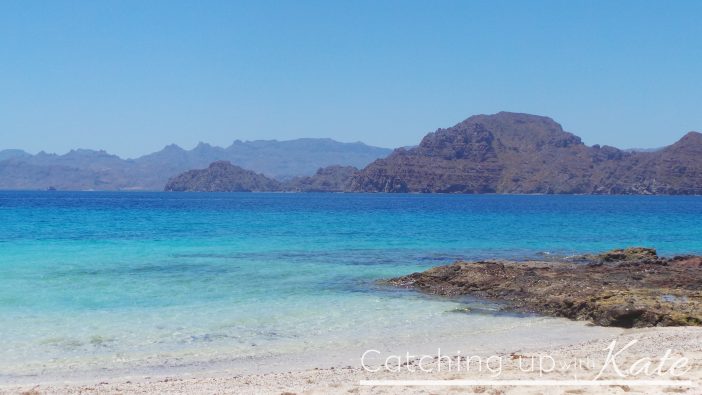 I was quite surprised at the value of a vacation at Villa del Palmar, significantly less pricey than many places we have been that I found it very comparable to!  Villa del Palmar is a very well kept secret, but I am here to change that!  Friends!  Get yourself there as soon as you can!  It is a gorgeous retreat located right in the middle of paradise and it was not at all crowded!  Discover it with your family, or spouse, or friends before the rest of the world does!  Links are provided throughout if you want to check out the resort for yourself or have questions, I also happened to notice an awesome deal for travel in 2014 to Villa del Palmar (more than 60% off!) .  You can also follow Villa del Palmar at the Islands of Loreto on Facebook and also on twitter!