Visiting Ventura County West : SoCal Family Travel
Disclosure: VenturaCountyWest hosted our family in order to facilitate a series of articles and social sharing about their County. Opinions are my own.
We have family in Ventura County so we thought it might be nice to showcase this fun family friendly SoCal destination here for Travel Tuesday!   If you are traveling to SoCal Ventura County has lots of fun places to visit!  If you are a Ventura County resident I encourage you exploring!  Here are a couple highlights from our much too quick trip!
I first need to point out the beautiful Embassy Suites Mandalay Beach Hotel & Resort.  This beautiful resort is oceanfront and absolutely luxurious!  My only regret is that we were not able to see more of it!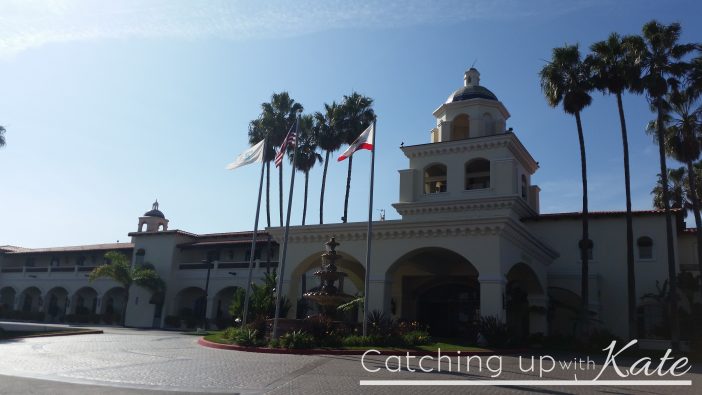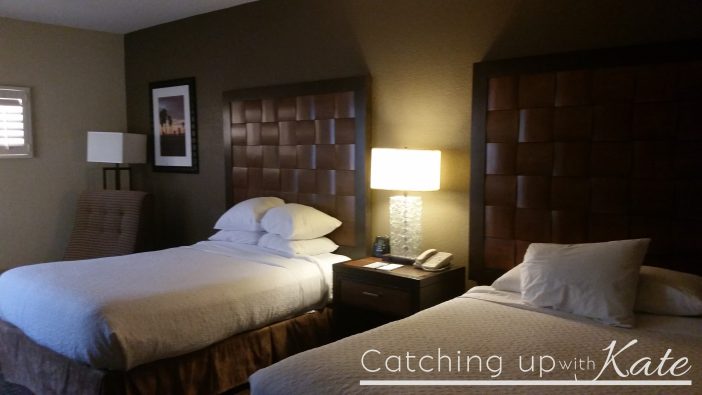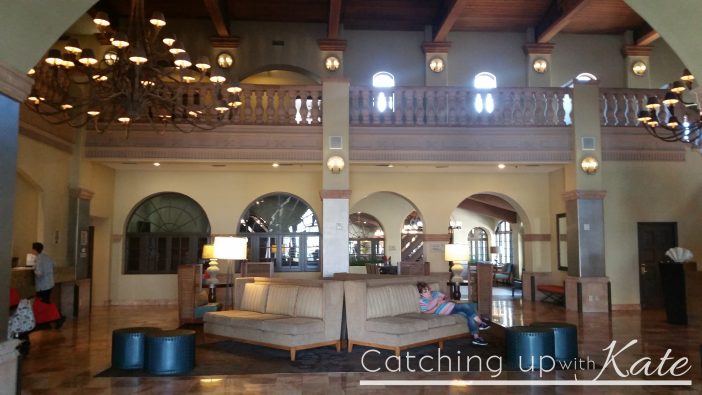 The breakfast at a resort is a huge factor in deciding 'thumbs up' or 'thumbs down' for our kids and my son said "Mom, this place wins for breakfast!"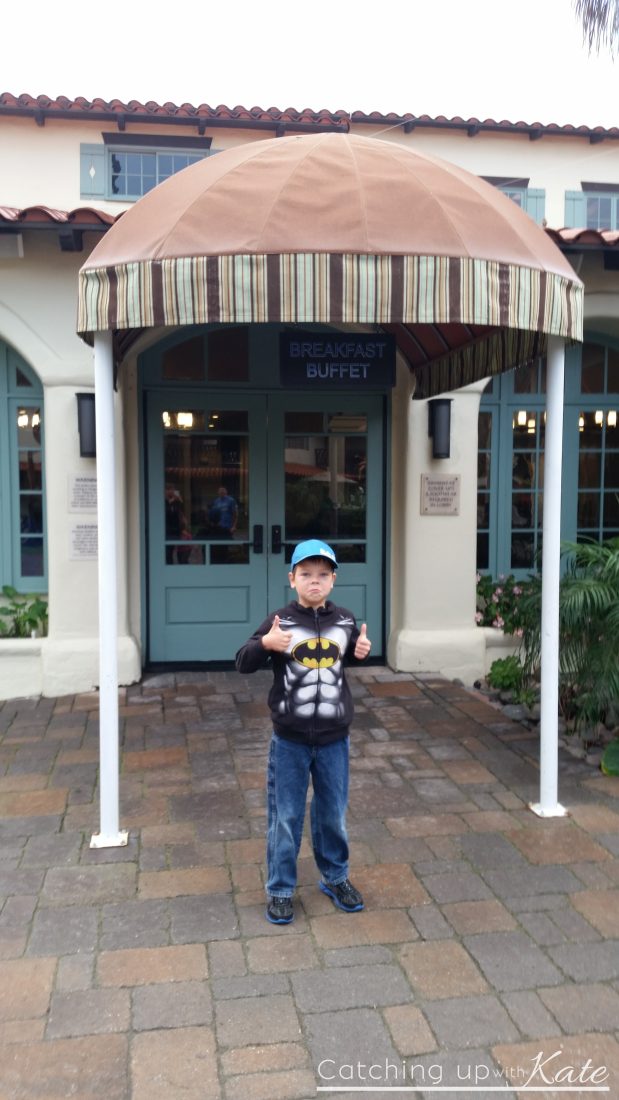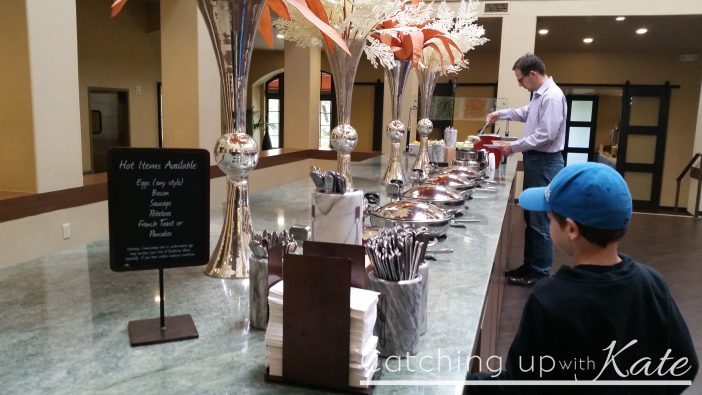 We all loved that there were tons of choices.  The kids ate pancakes, yogurt, cereal, eggs, and more!  They didn't have Froot Loops which was mildly devastating to the kids (I think they look forward to hotel breakfast more than the entire vacation because we let them eat that junk if it is available), but they got over it quickly when they saw all the other awesome choices.
I was happy with made to order omelets!  I have been really trying to eat healthy which is so hard when we are as busy as we are.  I was happy to have an egg white omelet with lots of fresh veggies and salsa.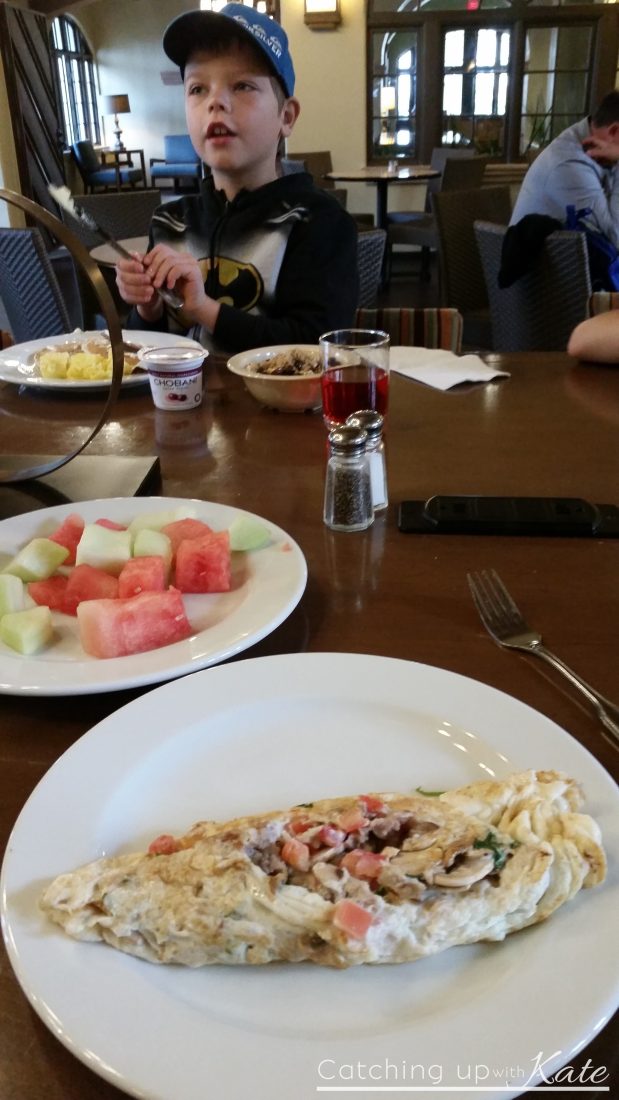 I really wish we could have stayed one more day just to play in the pool!  It was so beautiful and we had it almost completely to ourselves!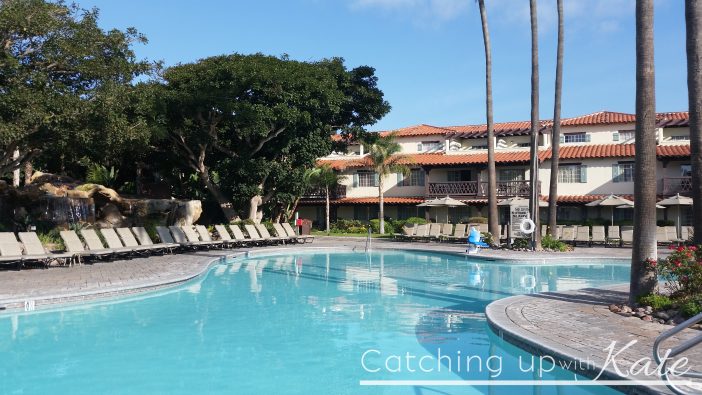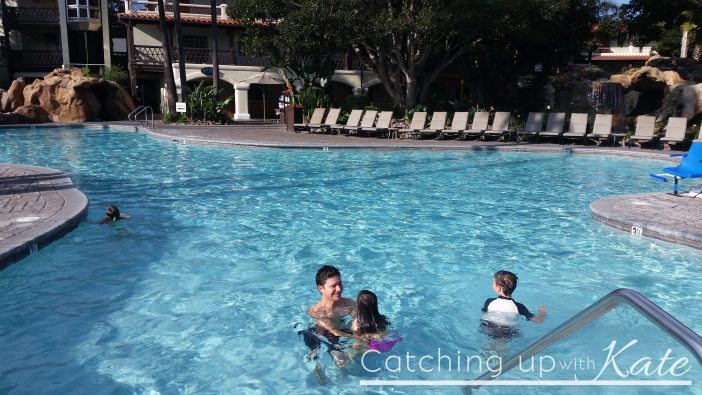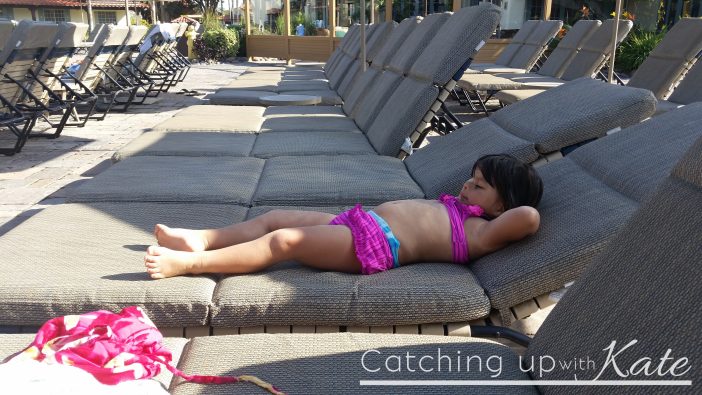 Little Miss C was apparently exhausted from all the fun – she posed like that all on her own.  LOL
One of the reasons we couldn't lounge by the pool all day is because we were spending our days discovering beautiful Ventura County!  It was a short little getaway for our family and it really was fun!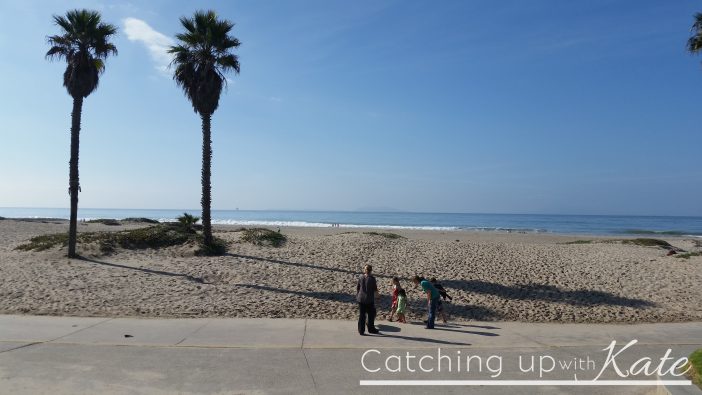 I wanted to share a couple of the highlights…..
The Trampoline Place is a HUGE trampoline park with arcades, laser tag, and more and located in Camarillo.  This was our first stop and it was perfect after a long car ride.  We all got to stretch our legs and get some exercise. The kids got to yell and jump and basically do a bunch of crazy stuff that we frown on in the car.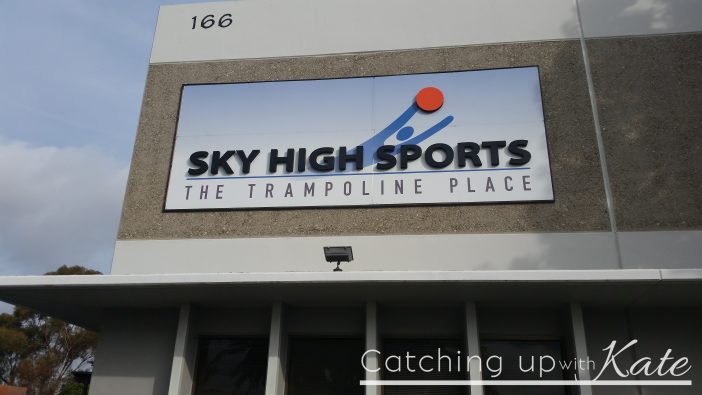 At first it was just the kids that bounced, but eventually we all got into it!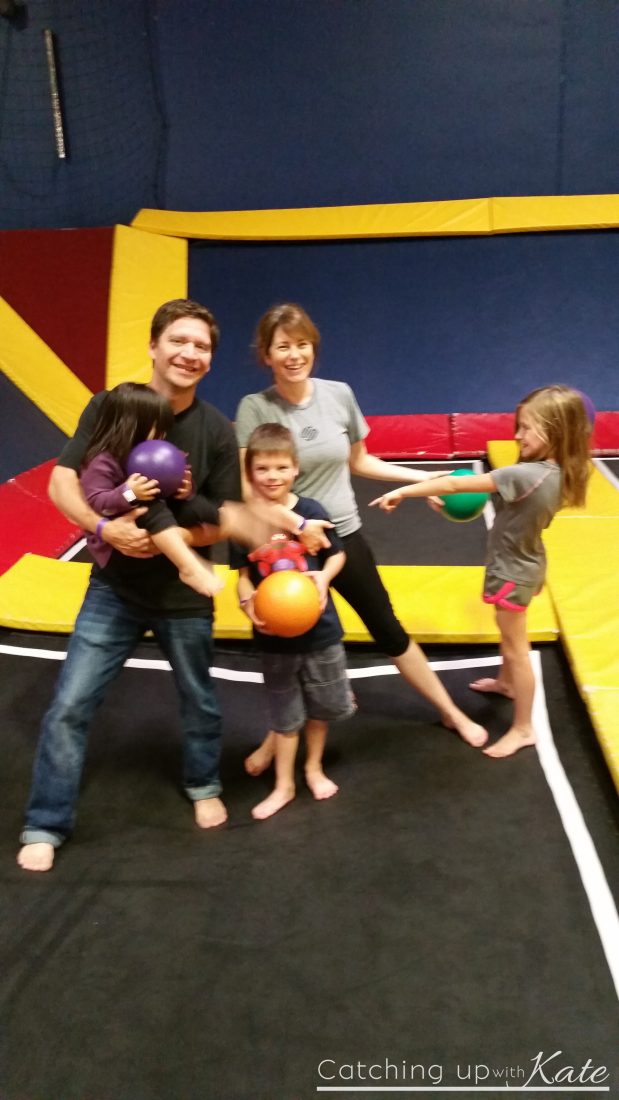 We visited in the middle of the day on a weekday so the kids practically had the whole place to themselves.  We bounced, played dodge ball, dunked a few baskets, and the big kids played laser tag with Daddy.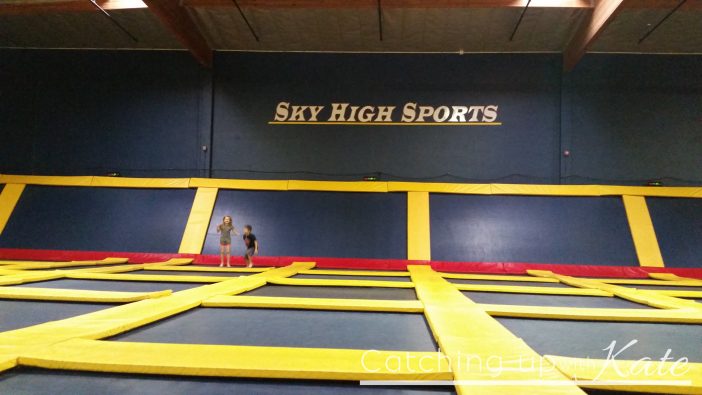 Guests can bounce by the hour, or there are special prices for all day or extended hours jump sessions.  We spent one hour and we were all tired – the kids might have lasted a bit longer, but not much.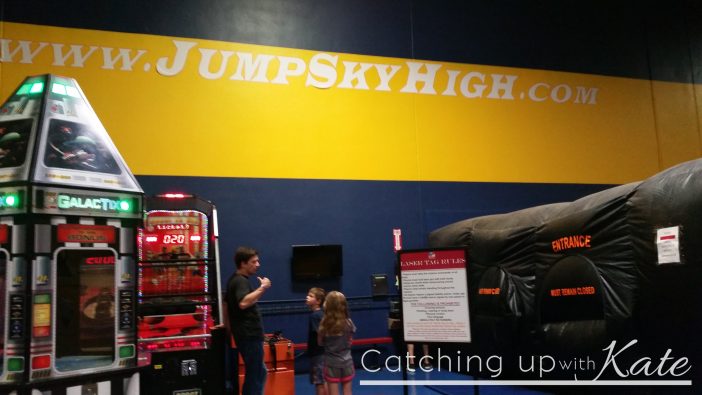 This is a fun and educational trip for the whole family!  The highlight for our kids was the hike to the lighthouse and the dolphins you often see on the boat ride over.  (Check out the link for more of our photos from our trip!)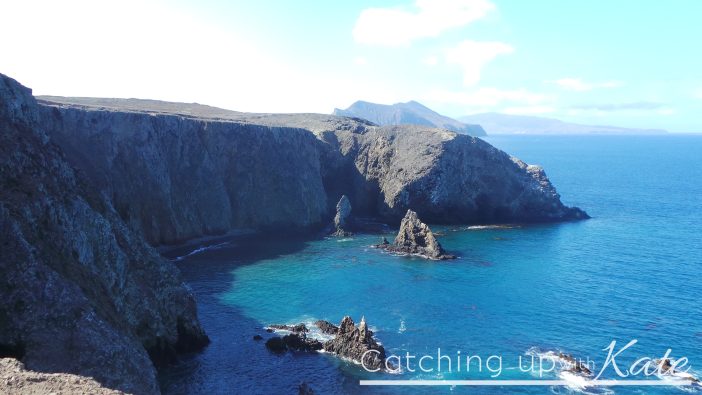 Folks can visit Anacapa for a day (or camp overnight) – this National Park is part of the beautiful Channel Islands.  Guides are happy to share the history of the Islands and the hopes for the future and preservation plans.  Check out the link above where we have lots of photos from our trip.  It is an awesome day trip for the whole family – keep your eyes open for dolphins!  Read more about our trip to Anacapa Island here!
The Waterside Restaurant and Wine Bar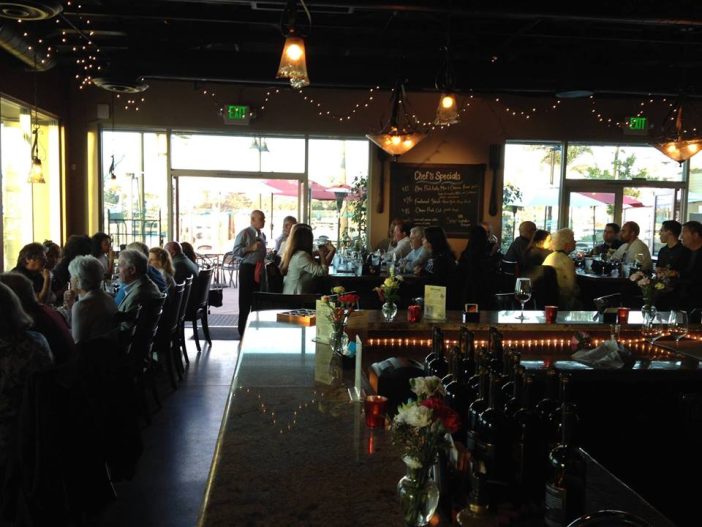 *Image Credit* We visited at night time, but I wanted you to see the beautiful restaurant in the light!
 This beautiful family owned restaurant is right on the water and great for a date night or an evening out with the family.  The Waterside has a relaxed but elegant atmosphere that is very welcoming. I was happy to hear that many of their ingredients are sourced locally.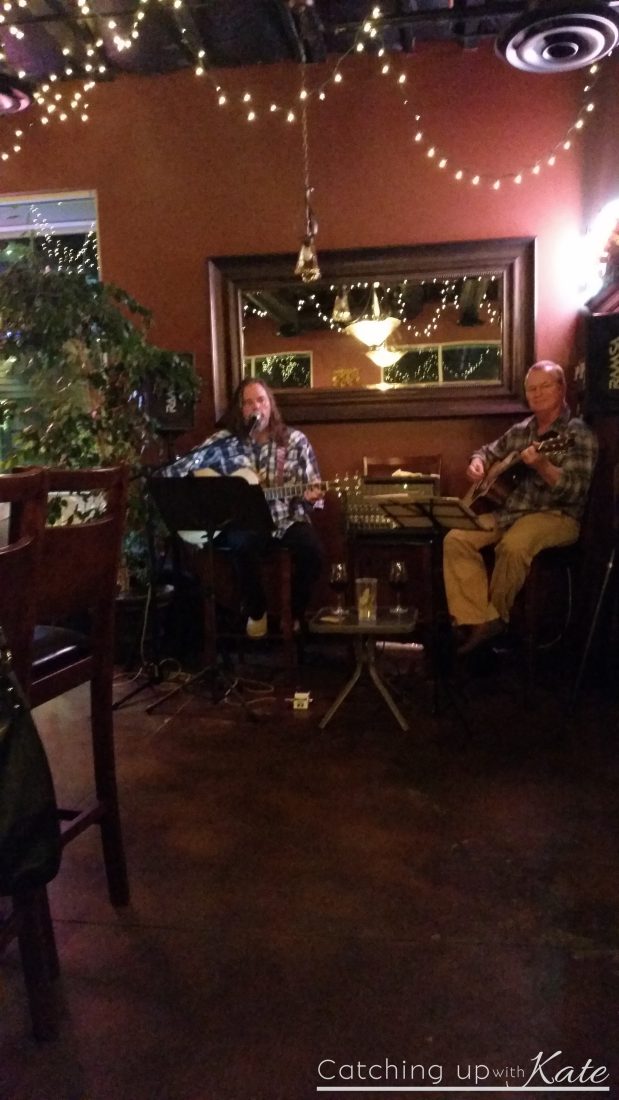 We were super lucky to join The Waterside on a Thursday –  "Blues Thursdays" offer live blues music from local Ventura musicians.  The Waterside hosts several events each month – check out current events here!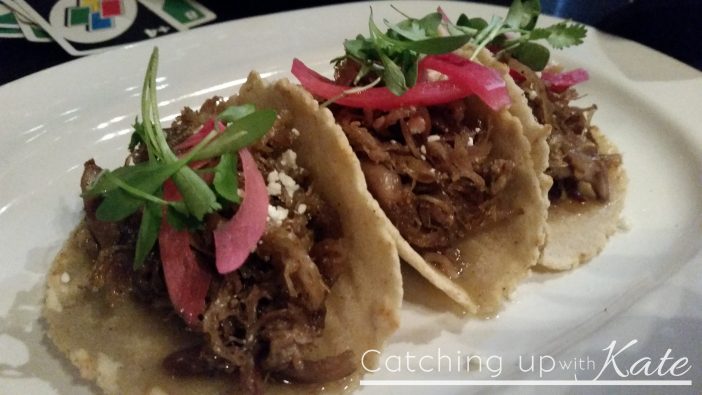 When you visit our whole family gives a thumbs up to the duck confit tacos; and perhaps more important to note they are award winning.  I had the fresh seafood which changes daily and I was very impressed.  My husband and I love a to enjoy a glass of wine with dinner but we honestly don't know much about it, our server was kind enough to pair our dinners with complimentary wine and it was fantastic.  Check out the full menu here!
was absolutely the kid's favorite!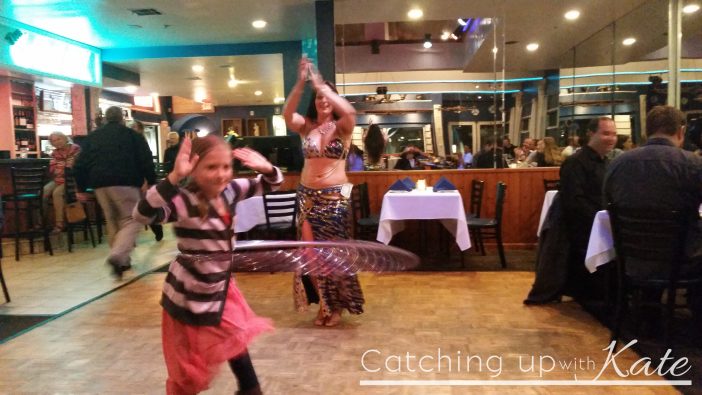 Greek food is always a hit with our family and the entertainment was what really captivated them.  Food is nothing fancy, but good.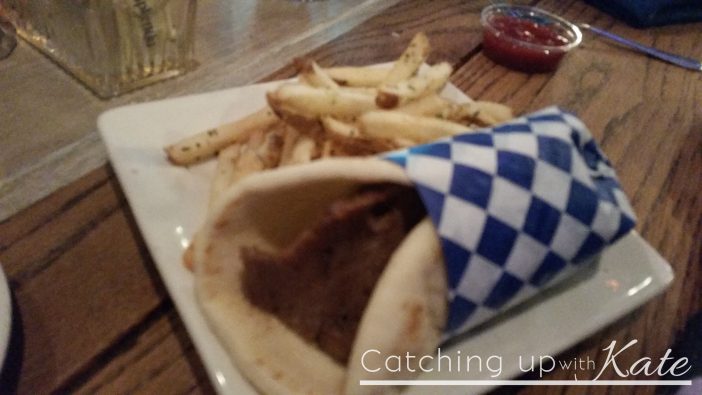 The kids had lots of options but not as many fruits and veggies as I would have liked.  Portions are very big, like my husband and I easily could have shared one entree and maybe not even finished it!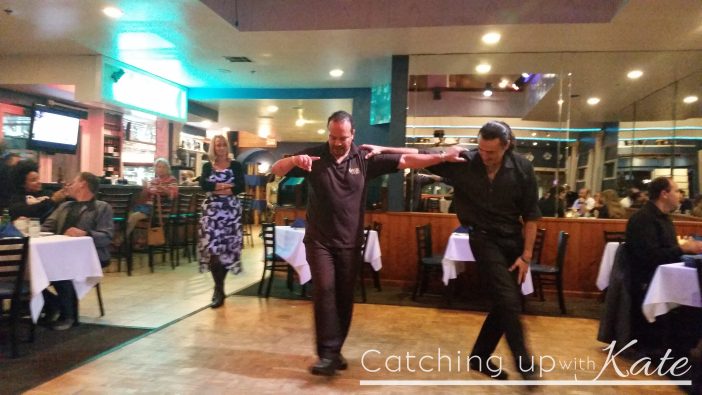 Make sure to check out their site for a full menu and also entertainment schedule.  The belly dancers and traditional Greek dancers are not too be missed!
Things we hope to see the next time we are in Ventura County
Gull Wings Children's Museum – this museum looks like so much fun but we simply ran out of time on our last day!  Our kids love museums that they can experience hands on.  Gull Wing offers kids the opportunity to experience far off places, meet exotic animals, learn about science and history and much more!
Camarillo Premium Outlets – with over 160 outlet stores I could probably do quite a bit of damage.  One could easily spend the day shopping for their family and dining at one of their many restaurants.
Thank you again to VenturaCountyWest for inviting our family to visit and enjoy your unique SoCal travel destination, we hope to see you again sometime soon!