Vivo Movie FREE Coloring Pages
Disclosure: Highlights Along the Way is a participant in the Amazon Services LLC Associates Program, an affiliate advertising program designed to provide a means for sites to earn advertising fees by advertising and linking to amazon.com. These printables are only inspired by Vivo and created by www.KateHamArt.com (me)
Vivo, the animated feature length film just hit Netflix and it is an instant hit! The animation and music are brilliant. I am celebrating by sharing a printable coloring sheet I created inspired by the film.
Click and print the Vivo inspired coloring page and enjoy at home or school. More printable activity sheets to celebrate Vivo to come.
These Vivo fan art coloring pages are of course only inspired by the film. We will share official Vivo coloring pages as soon as they become available from Netflix to share with our audience.
Vivo tells the story of a kinkajou (a rare tropical animal) whose beloved owner Andrés passes away just before he can reunite with his lost love, famed singer Marta Sandoval. In order to fulfill Andrés' last wish, Vivo journeys from Cuba to Miami to find Marta with the help of Andrés' exuberant grand-niece Gabi.

Lin-Manuel Miranda has said that his most recent film "Vivo" is his kids' favorite project he has ever worked on! Considering Manuel-Miranda's work on Mary Poppin Returns, Moana, and of course, Hamilton : An American Musical, that is quite the honor.
Our family loves Vivo! We know there will be so many fans of this cartoon too. We hope you will enjoy these free printables to celebrate the film!

Vivo Toys and Books!
For other Printable coloring pages featuring films Lin-Manuel Miranda has worked on, we have a full library!
Mary Poppins Returns Coloring Sheets
Hamilton : An American Musical free printable Coloring Sheet
If you enjoy the printable coloring sheets to celebrate the new exclusive Netflix Movie "Vivo", make sure to check out our printable section featuring Raya and the Last Dragon, Flora and Ulysses Coloring Sheets, Go Dog, Go! Coloring sheets Gabby's Dollhouse Coloring Sheets , and We Can Be Heroes Coloring Sheets
Vivo Coloring Sheet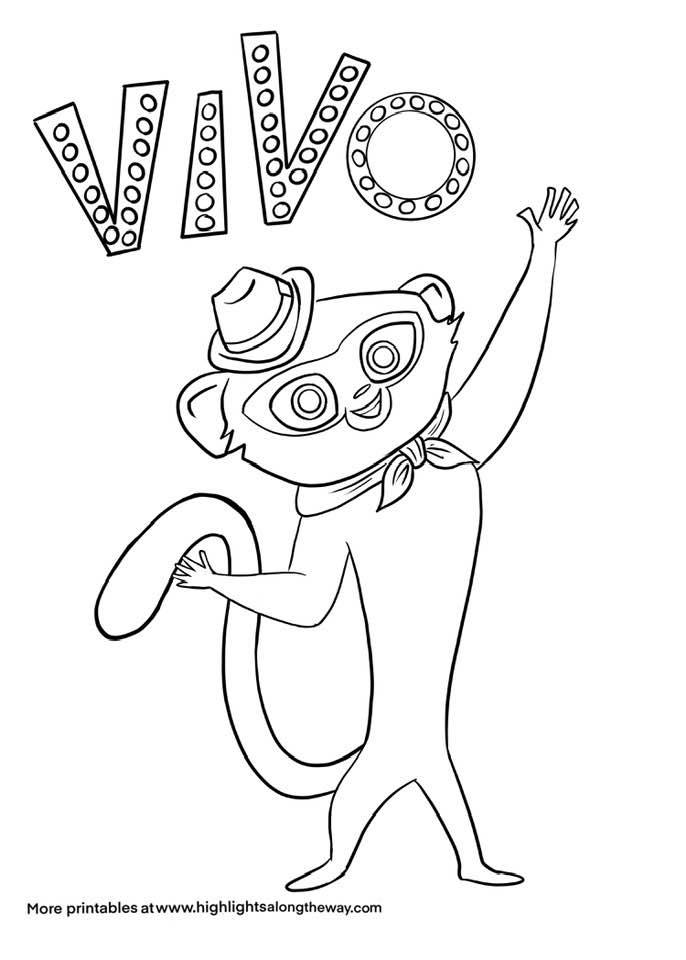 Andrés Hernández Coloring Page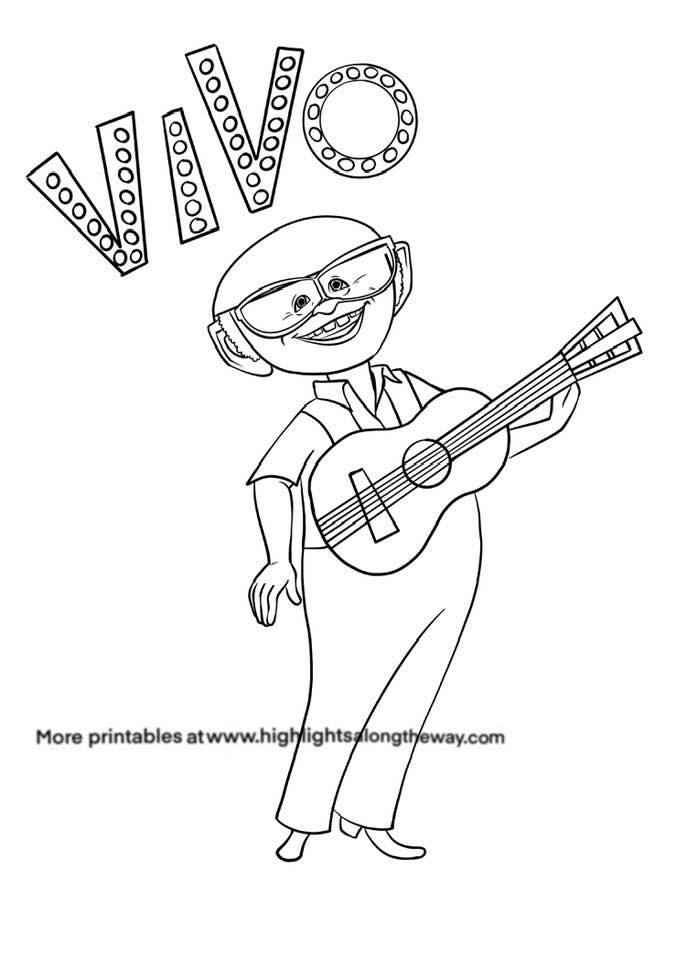 Marta Sandoval Coloring Page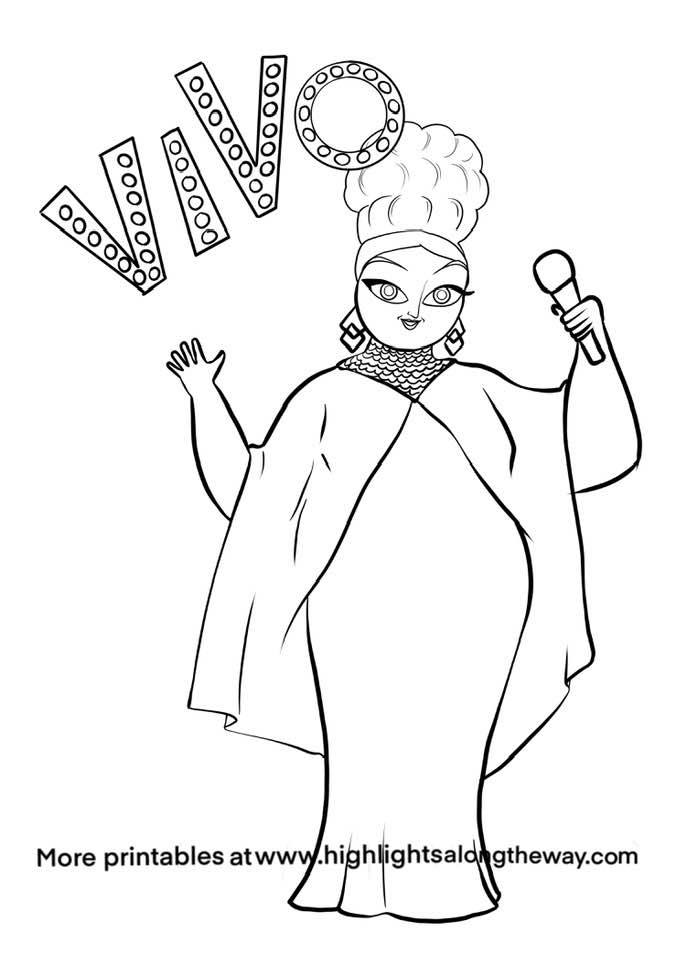 Gabriela 'Gabi' Hernández Coloring Page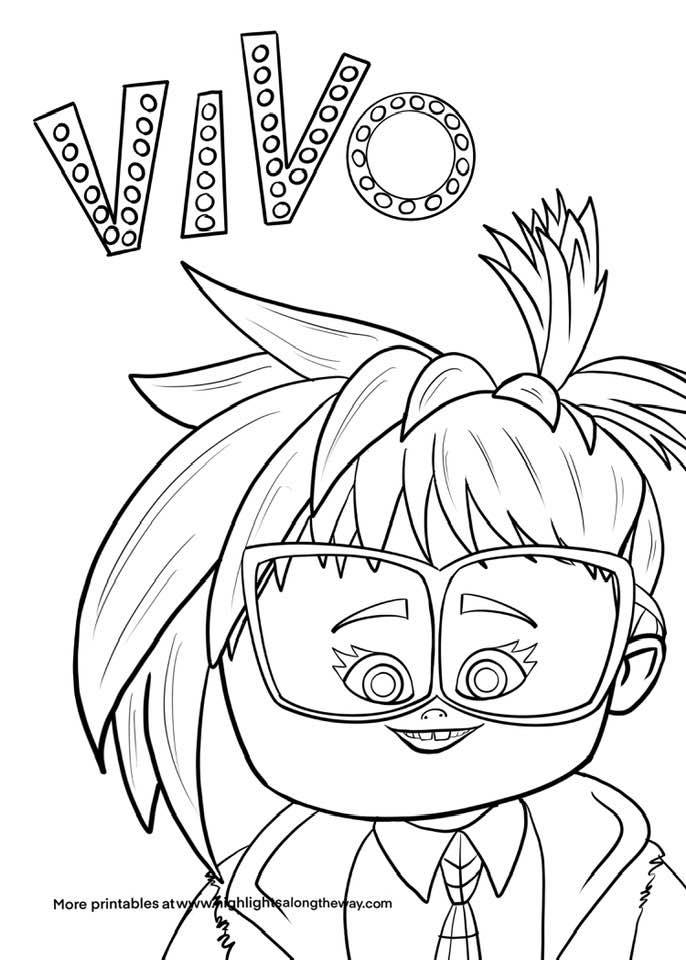 Looking for even more coloring sheets? How about Sharkboy and Lavagirl Coloring Sheets, American Girl Doll Coloring Sheets , Olaf Coloring Sheets, Coco Coloring Sheets , Trolls Coloring Sheets , and so many more on our site!
Vivo GABY Costume! DIY NO SEW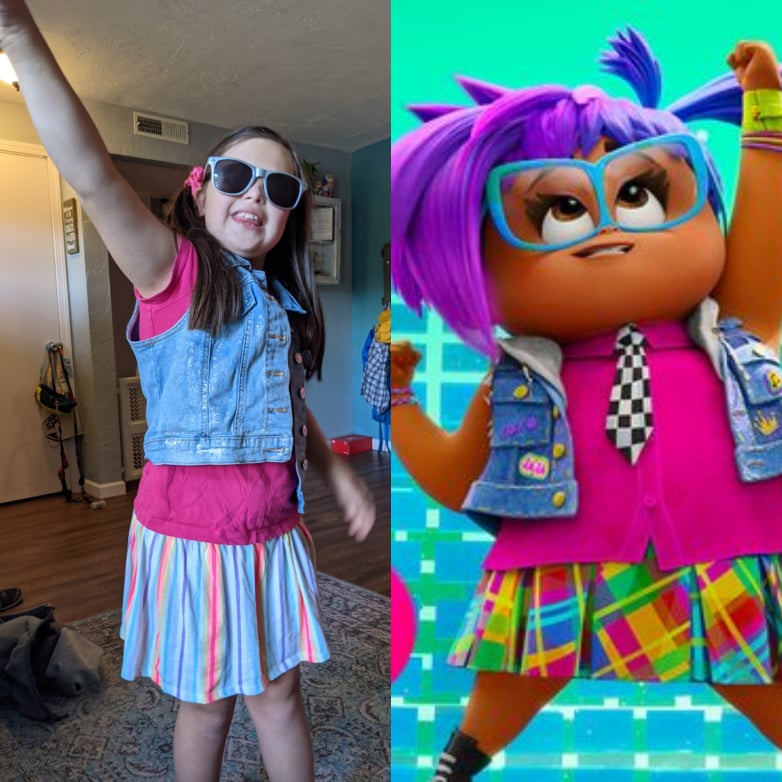 Our friend above made the CUTEST Gaby Hernandez Costume with items from her own closet! Costumes you can make with real items of clothing really are the best. A purchased costume can be fun; but to be able to wear items over and over again is better for the environment and usually better for your wallet. We always try to source our own costumes using thrift stores and our own closet first. After thrifting we will generally hop on to Amazon. Here are some cute real clothing items you can use to make a Gaby Hernandez from Vivo costume for your trick or treat fun this Halloween.
Clothing Items List for Gaby Hernandez Costume!
Classic Black Chucks you can wear all Fall!
A cute pink plaid skirt that is so versatile
Hot Pink Polo Shirt for Girls
Chess board print tie
Blue Rim Eye Glasses
Hooded Jean Vest for Kids
Vivo is a 2021 American computer-animated musical comedy-drama film produced by Sony Pictures Animation. The film is directed by Kirk DeMicco and co-directed by Brandon Jeffords, from a screenplay by DeMicco and Quiara Alegría Hudes, and a story that was based on an original idea by Peter Barsocchini; with songs written by Lin-Manuel Miranda, who voices the title character in the film. The cast also features the voices of Ynairaly Simo, Zoe Saldana, Juan de Marcos González, Michael Rooker, Brian Tyree Henry, Nicole Byer, and Gloria Estefan. The film marks Sony Pictures Animation's first musical film.
The film was first pitched to DreamWorks Animation in 2010 by Miranda but was canceled due to the restructuring at the company in 2015. It was later revived and fast-tracked by Sony Pictures Animation on December 14, 2016.
Vivo was released in select theatres on July 30, 2021, and digitally on Netflix on August 6, 2021. The film received generally positive reviews from critics, who praised the animation and musical numbers