Is Walking with Dinosaurs Scary?
Disclosure: Our family received media tickets to facilitate this post. No other compensation was provided. Opinions are 100% my own.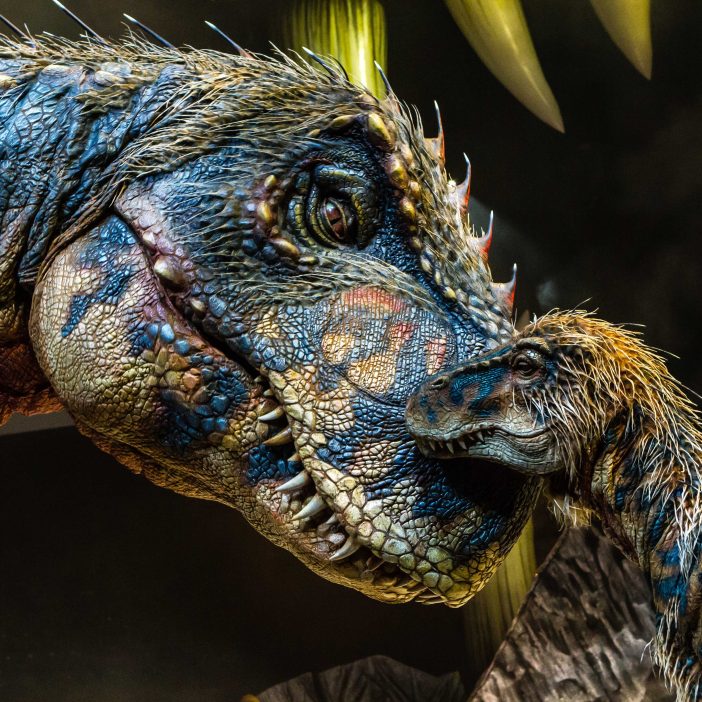 My son and I were very excited to attend Walking with Dinosaurs The Arena Spectacular at The Honda Center in Anaheim last night!  One questions I was asked quite a bit was "Is Walking with Dinosaurs Scary?" and I honestly wondered it for myself before going.  My son LOVES dinosaurs and does not scare very easily so we took our chances.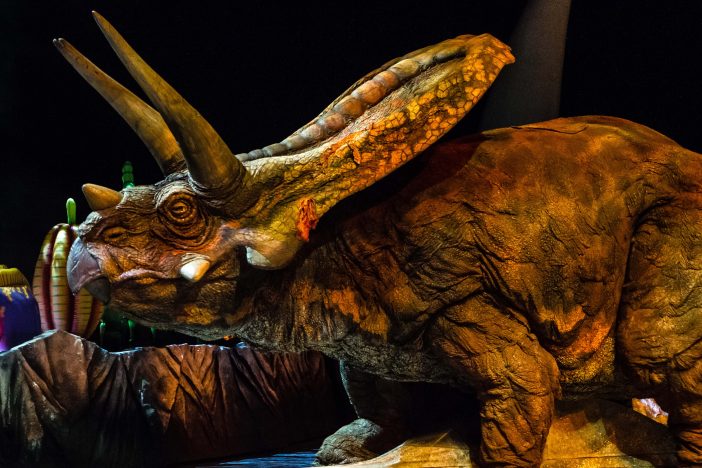 For my nearly 8 year old son Walking with Dinosaurs was extremely lifelike and engaging, but not very scary.  I think it would have been too scary and intense for my 3 year old, although I saw many 3 year olds in attendance having a great time.
Things to consider if you are worried about it maybe being too scary for your child.  Walking with Dinosaurs has very lifelike animatronic dinosaurs roaming the arena.  The dinosaurs are life size (or close to life size) and very realistic.  There are some scary parts including a life size T-Rex roaring into the crowd and some dinos fighting with one another.  There are intense colors and some very loud noises.  If you child has sensory issues I would be sure to check out some Walking With Dinosaur You Tube videos and get other parent's opinions.
Nothing was unnecessarily scary, but it was intense.  My son was in awe, he sat on the edge of his seat the entire time!  He loved hearing the paleontologist talk about the different eras, he cooed over the baby dinosaurs and the cheered for the huge dinosaurs.  He loved learning about the different eras, how the continents came to be, and of course my son was cracking up any time Dino dung was mentioned. 😉  He kept saying "This is like real Dinosaurs are right here mom!"
Walking With Dinosaurs really is a an incredible experience for any child that is a dino enthusiast!  If your child does not scare too easily I would cautiously say I think Walking With Dinosaurs is not too scary.  As always, I do suggest doing your research as every child is different.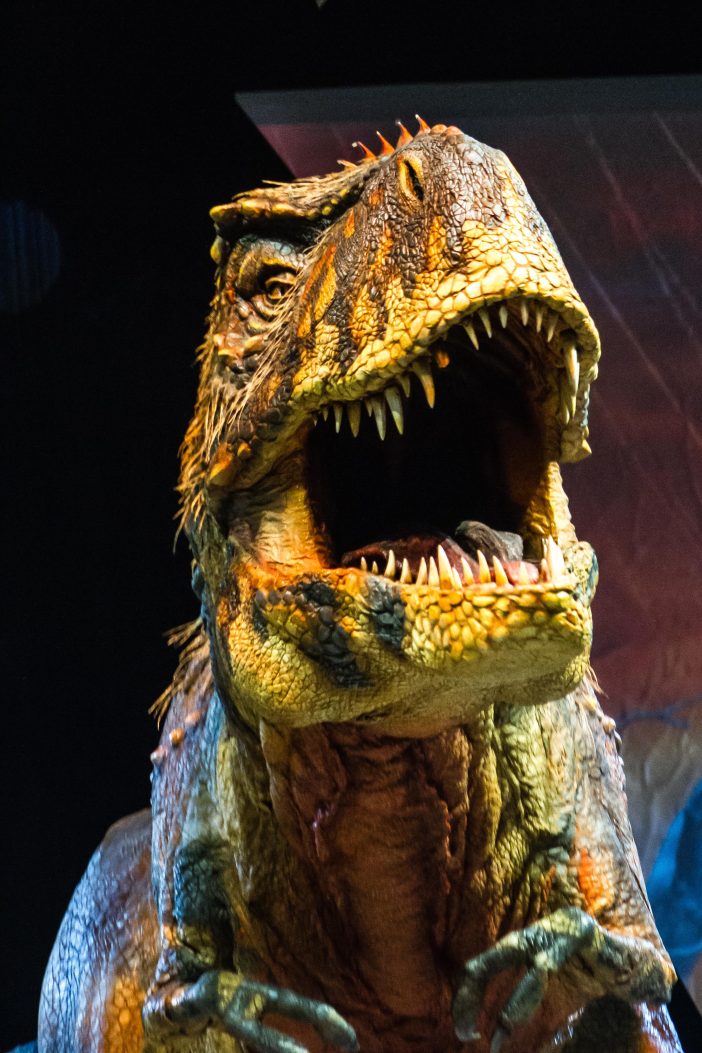 *photos are all by Walking with Dinosaurs and used with permission*
Follow Walking With Dinosaurs Arena Tour Official on Facebook for all kinds of fun!  Check out the Dinosaurs Live website for tour dates, reviews, galleries, and more fun stuff!