Walt Disney Animation Studios Short Films Collection
Disclosure: I attended a press trip hosted by Walt Disney Studios. All expenses were paid, but opinions are my own. This site uses affiliate links. When a purchase is made through our links we make a small commission.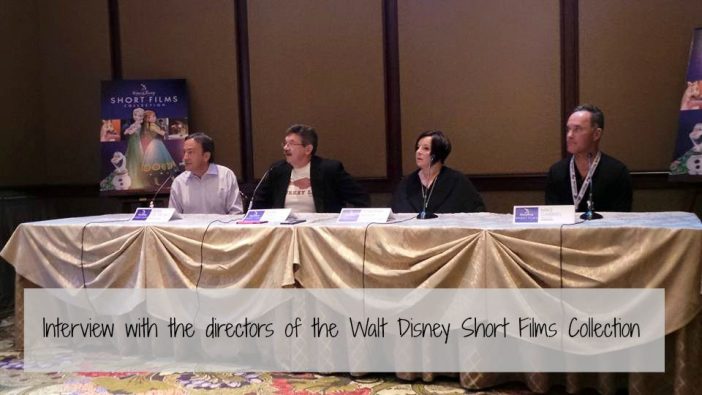 Animated shorts are a tradition as old as Walt Disney Studios (and even older actually).  An animated short tends to run about 6 – 8 minutes and they are often used to experiment with new technology that animators and directors are hoping to use in a feature film in the future.  This weekend I sat down with some of Walt Disney Studios top animators and directors to talk about the animated shorts they have worked on over the years that are now part of a new collection on Blu-Ray, DVD, and Disney Movies Anywhere called Walt Disney Animation Studios Short Films Collection.
The animators we sat down with shared with us for about an hour about how special it was to be a part of the Walt Disney Magic.  All had stories to share of how regular people have told them that a movie they worked on spoke to them in a way that helped them through life.  They spoke about carrying on the Disney legacy that is traditions, storytelling, and innovation. Our family had watched the short films collection already but I have an even deeper appreciation now that I have sat down with the creators.
Walt Disney Short Films Collection
is a brand new option for your home Blu-Ray and DVD collection!  Some of these shorts are included as a bonus feature with the movie they originally were shown with in the theater (example – FEAST is already included as a bonus feature with Big Hero 6) – but many of these shorts have never been available for home viewing!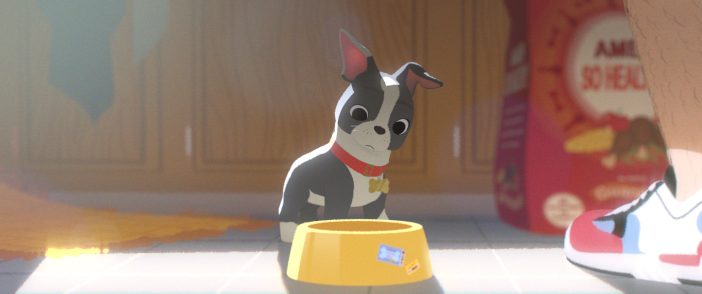 This new collection includes the following animated shorts : "John Henry," "Lorenzo," "The Little Matchgirl," "How To Hook Up Your Home Theater," "Tick Tock Tale," "Prep & Landing: Operation Secret Santa," "The Ballad Of Nessie," "Tangled Ever After," "Paperman," "Get A Horse!", "Feast,"  & "Frozen Fever"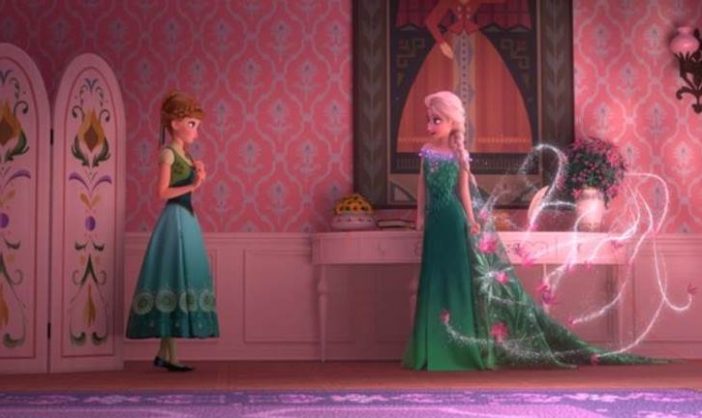 Our kid's favorites were Tangled Ever After and Frozen Fever, but I personally loved The Little Matchgirl (spoiler alert, it is sad…. but bittersweet), and John Henry (also sad…. but inspiring).
Keep in mind that if you are signed up for Disney Movies Anywhere you can input your Disney Movies Rewards code after you purchase your movie and the collection is automatically on your tablet or phone as well – totally free!
Here are some fun things I learned while in our interview….
The multi plane camera used in Snow White was actually tested first on the short film "The Old Mill".
An animated short can take anywhere from about 5 months (as in the case of Frozen Fever) to over a year or more as is the case in many others.
Many shorts have 'Easter Eggs' hidden – an example is that animators sometimes put themselves or friends in animated movies as a background character.
In "Get a Horse" Walt Disney's actual voice is used!
If you would like to purchase the Walt Disney Animation Studios Short Films Collection you can purchase below through Amazon….
*this site uses affiliate links, affiliate links support this site's maintenance.