Who voices Winnie the Pooh?
Disclosure: #ChristopherRobinEvent was hosted by Disney. This site uses affiliate links. Opinions are my own.
Last week I was honored to interview one of the most recognizeable and beloved voices of my childhood; and probably yours. While in Los Angeles for #ChristopherRobinEvent  I had the opportunity to pre-screen Disney's Christopher Robin, walk the red carpet, and even intervew the cast and director. Make sure to come back the rest of the week for more interviews.  Today I am beside myself because I get to share the highlights of my interview with Jim Cummings.  Jim Cummings may not be a name you know, but his voice is. Jim is a talented voice actor who has given character to dozens of classics.  His voice over work as Pooh and Tigger for the last 30 years has been the most beloved in my opinion.
Jim Cummings of course lent his voice to Pooh and Tigger for Disney's Christopher Robin. The new movie is magical and sweet, you can read my review of the film here.  Having a few moments to speak with Jim about his role, really just made me love the film even more!
From the moment he walked in and sat down he was having a fun time.  He bounced between voices, especially Tigger and Pooh.  It was charming and surreal all at the same time.  He shared about what fun it is to play these iconic roles and gave some great advice to those who might be interested in character acting.  These are some of my favorite tidbits of our interview.
Question : You've done so many characters, how do you come up with each of those voices?
Jim Cummings : Well, I always think of it as sculpting. Pooh and Tigger were established a long, long time ago.  So, those you just nail.  Job one when you're taking over a character that's been established is has to sound like him if he sneezes or you know, has hiccups or fill in the bodily function.  It has to sound like him and from there you know, you're an actor, character actor, so you're playing the character.  
But, the new ones like Dark Wing Duck maybe or Ray,  you work with the animators, with the producer, and with the writers.  It's a sculpting process, it's kind of like audio sculpting, it's like a sculpture you can hear.
He went on to say he saw Winnie the Pooh and the Hundred Acre Wood friends as more than a franchise, but a universe of their own.  He says he considers it an honor to be in the hearts of so many who love the world of Winnie the Pooh. He joked that "Winnie the Pooh generation is every three and a half years because brand new set of Pooh fans."
Ad libbing is a big part of his job.  He says that some characters he takes more creative license with than other.  He says he ad libs more with Tigger than Pooh.  He says if he remembers correctly, every line of Ray's in The Princess and the Frog was ad libbed!
He gave some great tips for those who may want to enter the business someday.  He began honing his talents as a young boy doing impressions of his Aunt Grace. He has been practicing, impersonating, and making up voices for as long as he can remember. He says you should practice doing impressions of his Aunt Grace because that worked so well for him.  He did add in all seriousness that practicing lots of voices is how you become a great character actor. He said that doing a great impression of someone that isn't famous is a new character, doing a great impression of someone famous is marketable too, and if you do only an OK impression of someone famous THAT is a new character.
He says that other than avoiding cigarettes and not yelling, he doesn't do much to preserve his voice.  Hear that kid? Keep your voices down and don't smoke…. Winnie the Pooh said so.
Someone asked,  "How have you seen the franchise or legacy evolve over the last thirty years?"
"It was great, you know, this is such a new reimaging that I'm really excited.  You know, I came from the 2-D world, you know, standard animation and that was beautiful and you know, a couple of projects were better than others.  Overall, I think just staying true to the characters and true to the feeling is the way to go.  And we're right back there to square one with this and I just think it's brilliant."
Fans will love these adorable free coloring sheets made especially for the film! Christopher Robin Coloring Sheets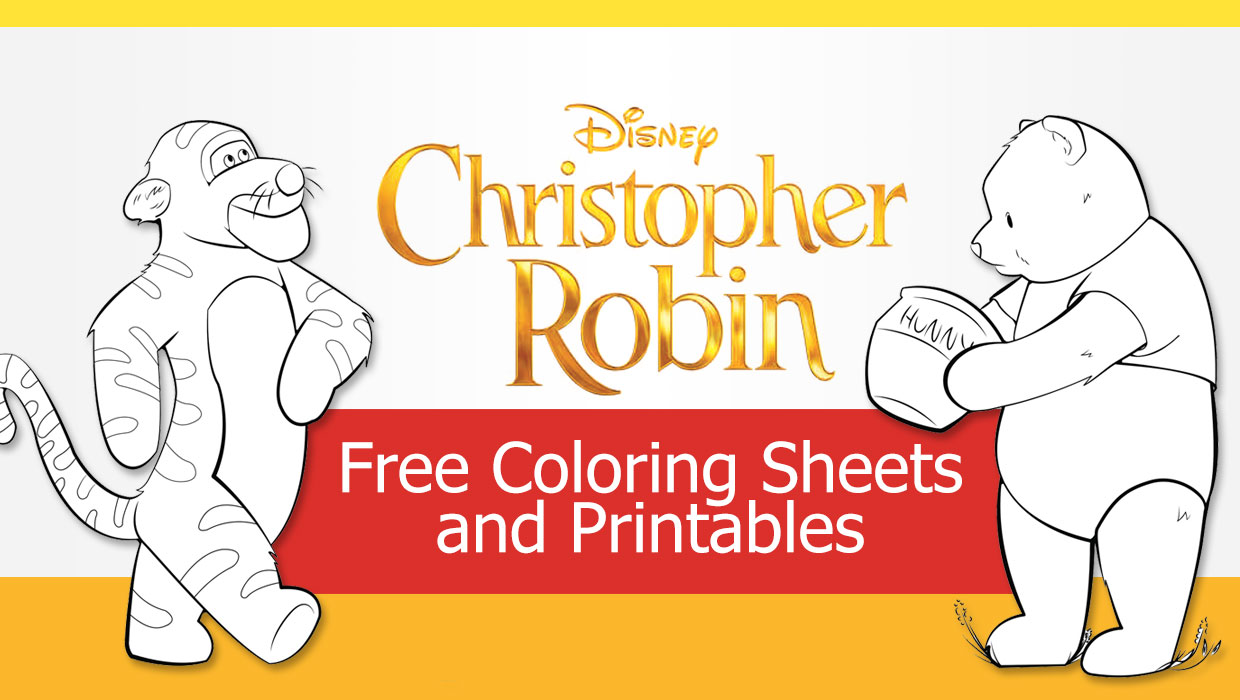 The extended sneak peek is something my kids have watched over and over again. If you haven't watched it yet, you have to!
Thank you so much to Jim Cummings for being even more charming than I ever could have imagined.
Disney's Christopher Robin is playing in theaters now. Grab your tickets on Fandango and take the whole family!
*Interview photos are by Mom Start and used with permission.