Women's History Month Coloring Sheets
March is Women's History Month. Today we are sharing several free high resolution printable coloring sheets to celebrate incredible women who have made our world a better place. We wish we could feature every brave, intelligent, and strong woman who fought for a seat at the table. This library of free coloring activity sheets celebrating Women's History month will continue to grow.
Click and Print these free coloring pages to supplement teaching time. When our kids were little they loved to color while listening to their history lesson. Click to use in the classroom or home school!
Why do we celebrate Women's History Month?
Women's History Month is in March every year. While history lessons should share about everyone who made it; patriarchy has put a wrench in that. For one; women have not historically had as much space at the table; but even when they are invited they are often left out of the story. Thankfully we now have Women's History Month to focus on women's often overlooked contributions. Women have contributed since the founding of the United States and continue to help us move forward. We will also include women from all over the world that have contributed to advancements in humanity.

This is a growing list that we will add to every year. If you are looking for coloring sheets of important women in history; please leave a suggestion in the comments! I would love to have this library grow into the best resource possible.
Teachers are welcome to share a direct link to this webpage to their students and other teachers. Many of the coloring sheets below are free; a few are listed on Etsy for instant download for less than a dollar. Thank you for visiting our site and using as many of the free options as you wish! I would love for you to consider supporting a 'back to school' mom trying to pay for dance lessons and running shoes by checking out what I have to sell on Etsy. Even if you do not want to purchase anything; just visiting today is helpful – as blog traffic still creates some revenue for our family while I work towards finishing school.
Women's History Month Coloring Pages
Elizabeth Warren Coloring Page – Coming Soon
Frida Kahlo Coloring Page – Coming Soon
Ruth Bader Ginsburg Coloring Page – Coming Soon
Nancy Pelosi Coloring Page – Coming Soon
Rep Katie Porter Coloring Page
A larger version of this printable is available for FREE on our Katie Porter Coloring Page article. This is an instant download. No purchase or email is necessary.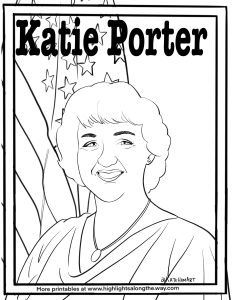 Alexandria Ocasio-Cortez Coloring Page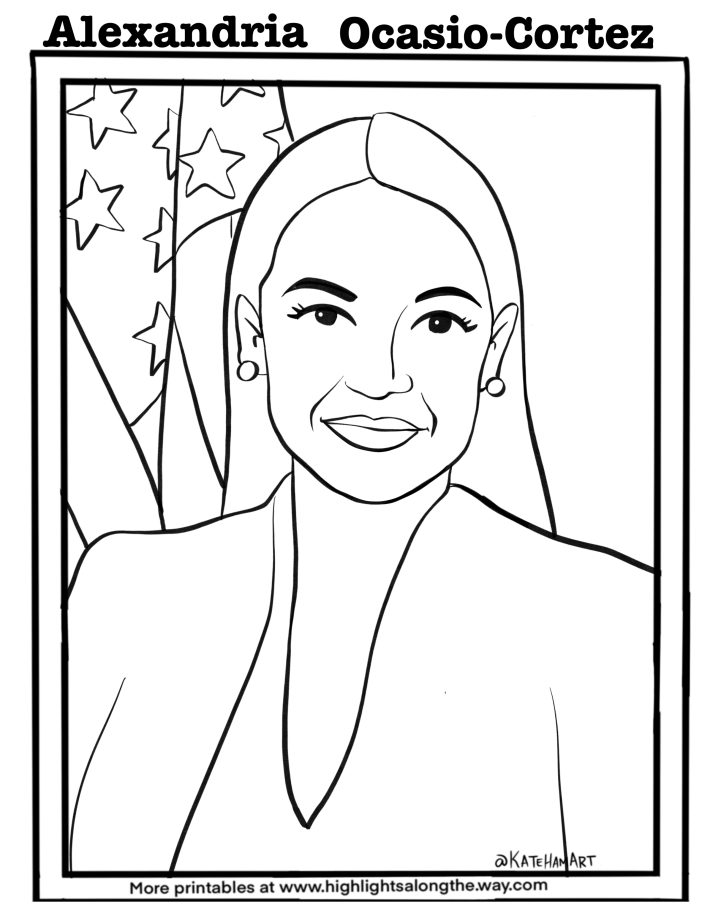 Rep Ilhan Omar Coloring Page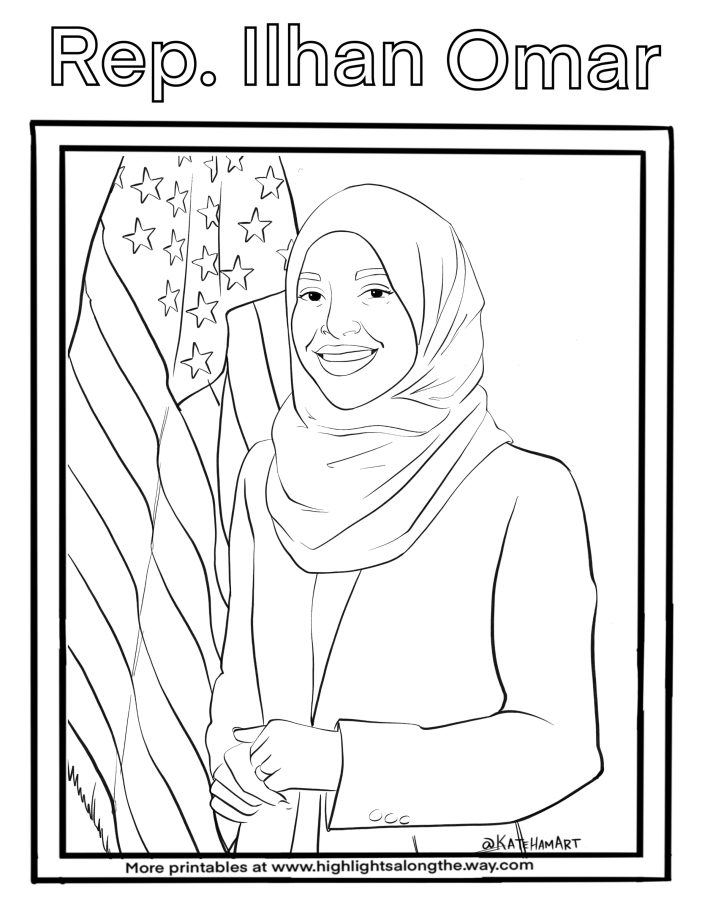 Malala Yousafzai Coloring Page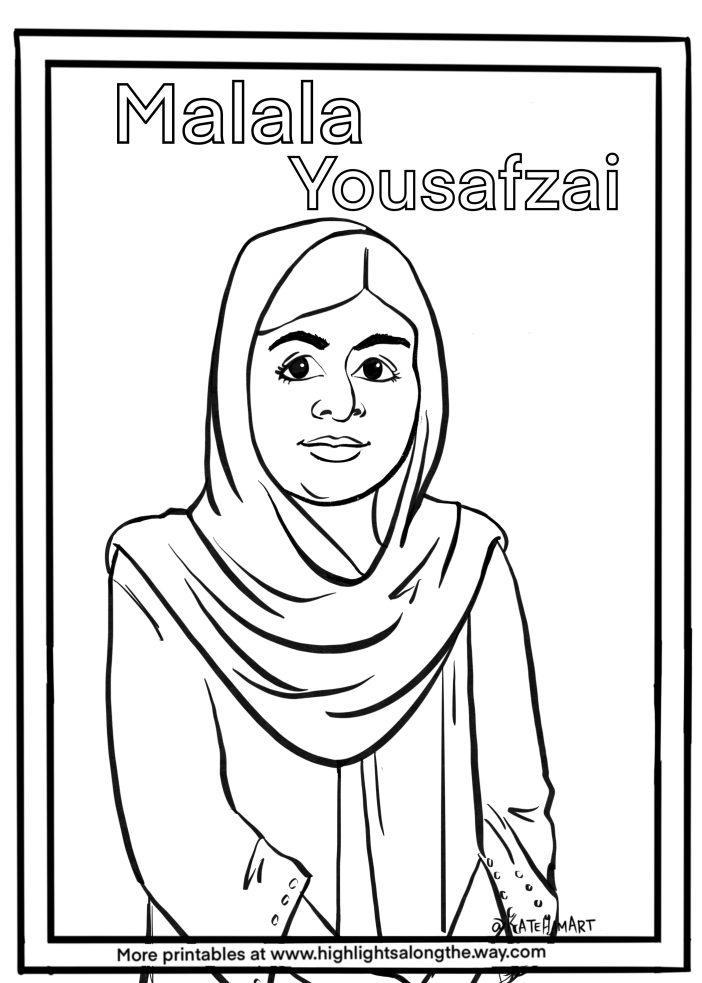 Instant Download of Malala Yousafzai Coloring Sheet Here!
Dolores Huerta Coloring Page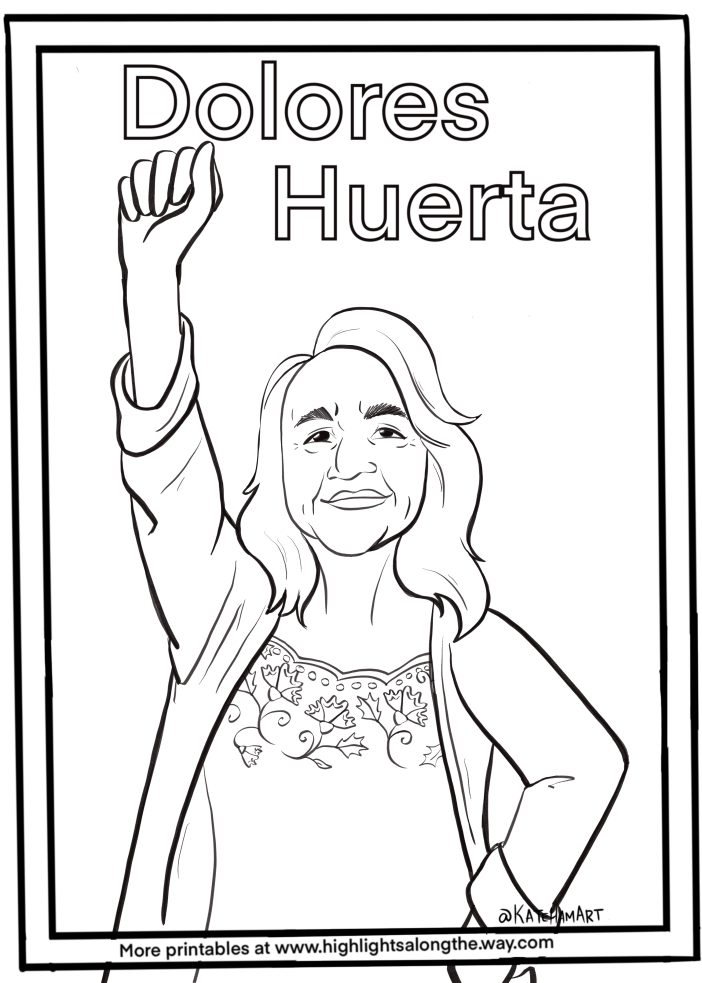 Instant Download Dolores Huerta Coloring Page Here!
Click the name above for the original post to print out a full sized printable coloring page of Justice Ketanji Brown Jackson
Sandra Day O'Connor Coloring Page
Instant Download Full sized Sandra Day O'Connor Coloring Page HERE!
Katherine Johnson Coloring Page
Instant Download Katherine Johnson Coloring Page Here!
Susan B Anthony Coloring Page
Coming soon!
Amelia Earhart Coloring Page
Coming soon!
Eleanor Roosevelt Coloring Page
Coming soon!
Below are several Coloring sheets featuring strong female role models that we have shared in the past. Many of these printables are also on our Black History Month Coloring Pages master list. The title above the thumbnails is clickable. On that page you will find a full sized printable.
Female Athletes Coloring Pages
Wilma Rudolph Instant Download Coloring Pages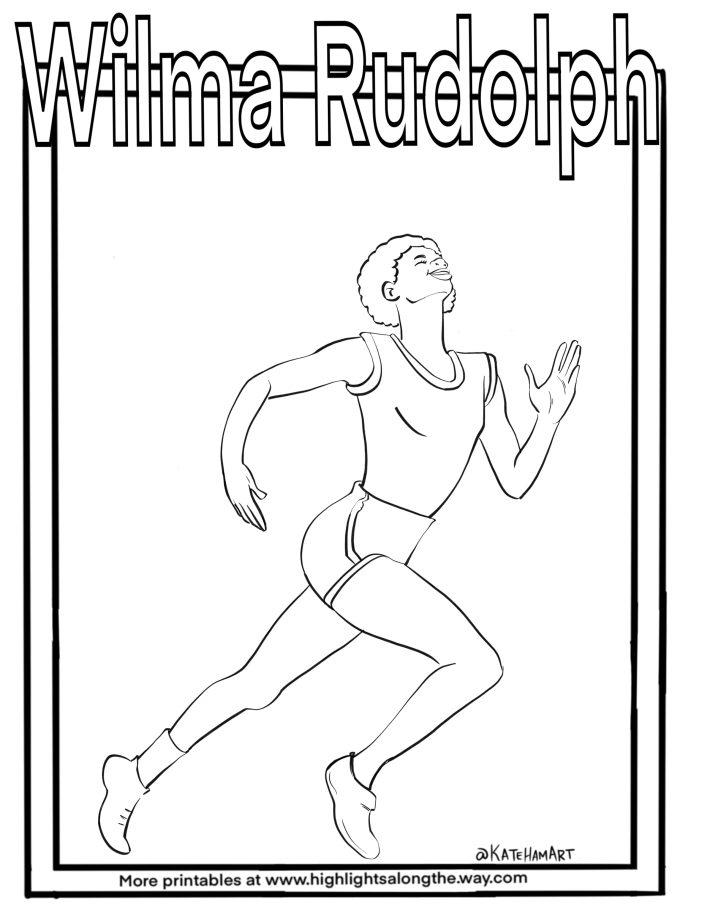 Click the link above for a full sized coloring page featuring Megan Rapinoe. This coloring page is free and does not require an email. Instant download.
Women in Politics Coloring Pages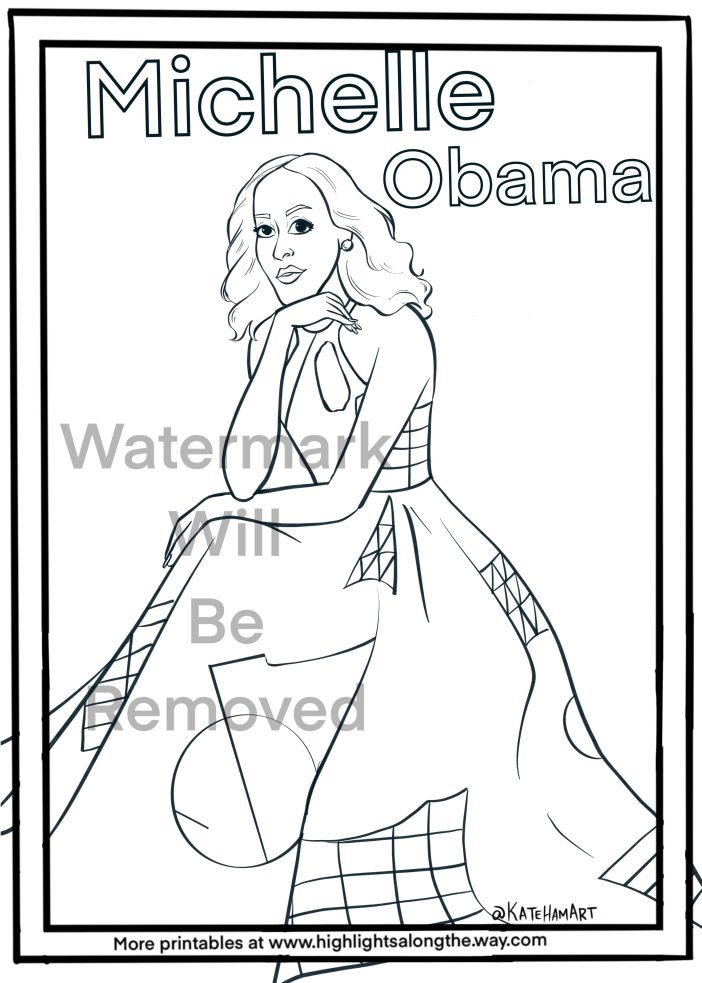 Shirley Chisholm Coloring Page
Instant Download Stacey Abrams Coloring Page
Women Helping Save the Environment Coloring Pages
Women in the Arts Coloring Pages
Poet – Amanda Gorman Coloring Page
Women in Science Coloring Pages
Female Astronaut Coloring Page
If you enjoy this free educational printable coloring sheet celebrating Women's History Mnth, make sure to check out our educational printable section featuring California Missions, and so many more! We also have 'just for fun' coloring sheets featuring Gabby's Dollhouse Coloring Sheets , We Can Be Heroes Coloring Sheets, Sharkboy and Lavagirl Coloring Sheets, American Girl Doll Coloring Sheets , Olaf Coloring Sheets, Coco Coloring Sheets , Trolls Coloring Sheets and so many more on our site!