World of Color- Celebrate!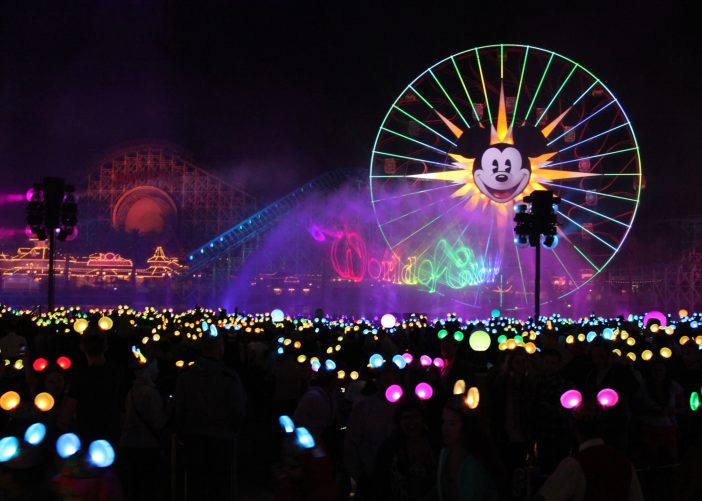 Photo Courtesy of Disneyland and used with Permission
The Disneyland Diamond Anniversary is in full swing!  We shared about our trip to experience all the new treats, attractions, and sparkle in our post here.  Disneyland is always beautiful and spectacularly themed, everyday is always a celebration; but it is extra special for this anniversary.  I also shared about the Paint the Night Parade, as I said in that post make sure you see this parade! On the busiest days there might be a long wait but it is oh so worth it! I'm excited to share tonight about the beautiful 'kiss goodnight' that is World of Color – Celebrate! at Disney California Adventure Park.
World of Color has been transformed once again, this time to celebrate the Diamond Celebration.  The 22 minute show is hosted by Neil Patrick Harris and includes never seen before spectacles and special effects!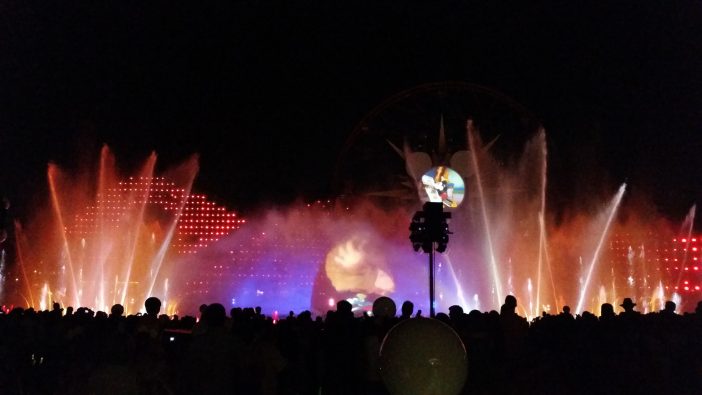 I have always loved World of Color, but World of Color Celebrate is especially sentimental.  Neil Patrick Harris takes us on a journey through what made Disneyland – starting with footage of Walt Disney, classic Mickey Mouse cartoons, and animated films starting with Snow White.  Clips from Disneyland over the years are shown and I am not kidding, most of you will cry.  Not all, but most.  It's sweet and magical and absolutely a must see!
If you are planning a trip to the Disneyland Resort, make sure to check out World of Color – Celebrate! While we did not take advantage this trip, my husband and I have made reservations for World of Color Dining and it is fabulous!  An amazing dinner and your spot is reserved at World of Color!
*A special thank you to the Disneyland Resort who provided our group with tickets to celebrate the Diamond Celebration.  Opinions are my own.