Zootopia coloring pages
Zootopia is an excellent movie to help teach children about bias, prejudice, and even racism. Our goal as a family is to hopefully learn from a young age about how we can improve on the past; and Zootopia has been such a cool tool to help with that. Below is a collection of adorable coloring pages featuring several characters from the Disney animated film, Zootopia. Feel free to click and print and start a conversation with your kids!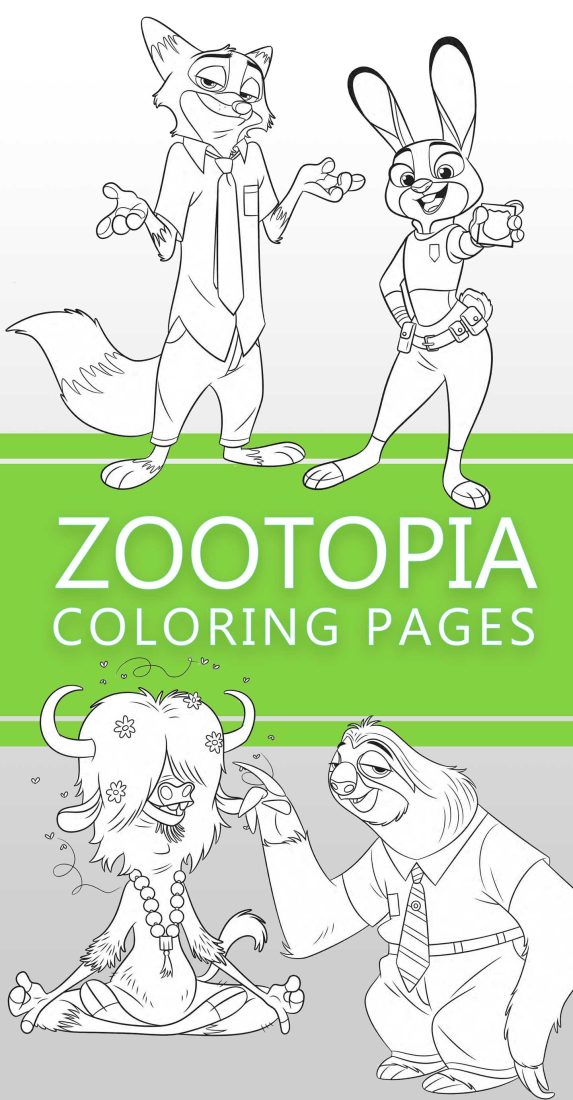 Who else can't wait for Zootopia? For now, here are some Zootopia coloring pages.
Feel free to share these FREE Zootopia printables with your friends! Simply click the individual images you would like and print separately or you can click and print them all together at the end! Our first printable is the loveable sloth "Flash"
Next up are Zootopia Nick Wilde, Judy Hopps, and Chief Bogo coloring pages. Be sure to go to the bottom of the page to print out a high resolution PDF of all the coloring printable sheets.
Zootopia Coloring Pages
Flash Coloring Page
Nick Wilde Coloring Page
Judy Hopps Coloring Page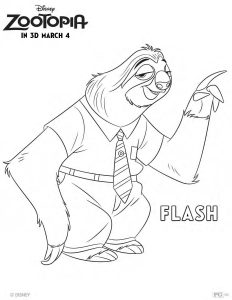 Lastly, here is Yax, Fennick, Jerry Jumbeaux Jr, and Mr Big coloring pages. Dont forget the PDF of all the Zootopia printables is at the bottom of the article.
Zootopia coloring sheets – High Resolution PDF file.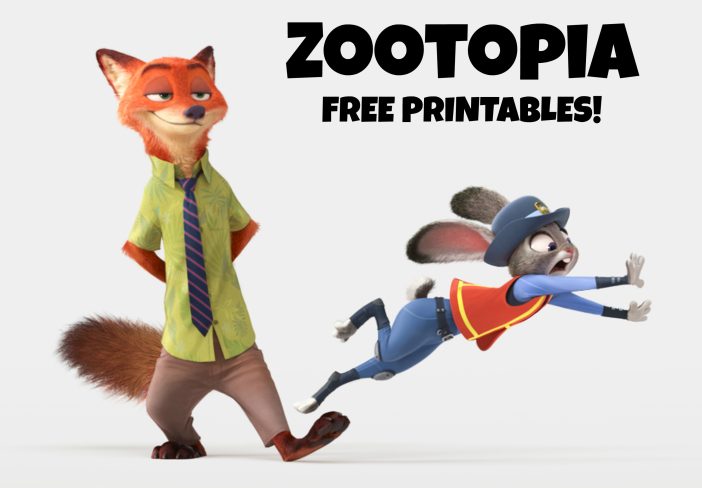 I mentioned Zootopia when sharing about upcoming movies we heard about at D23 Expo – it seemed so far away but we are finally getting close! Zootopia opens in theaters this March and I am thrilled to be a part of a group flying to Florida for #ZootopiaEvent where I will have the opportunity to preview the movie and share with readers! (More on that soon!) To celebrate we have some Zootopia Coloring pages – just sent over by our good friends at Disney! Below you will find the Zootopia trailer and also several high resolution Zootopia printables. No need to sign up for anything (although I sure would love for you to subscribe to our little site!) – just click and print however many you would like!
I am pretty sure that our littlest will be having a Zootopia themed birthday party this year and I can't wait to use these coloring sheets for her party as well! Free birthday party printables – yes!!
You haven't heard about Zootopia yet? WHAT?! It is from the imaginative Disney studios so you know it is going to be awesome! Here is the official synopsis…..
"The modern mammal metropolis of Zootopia is a city like no other. Comprised of habitat neighborhoods like ritzy Sahara Square and frigid Tundratown, it's a melting pot where animals from every environment live together—a place where no matter what you are, from the biggest elephant to the smallest shrew, you can be anything. But when rookie Officer Judy Hopps (voice of Ginnifer Goodwin) arrives, she discovers that being the first bunny on a police force of big, tough animals isn't so easy. Determined to prove herself, she jumps at the opportunity to crack a case, even if it means partnering with a fast-talking, scam-artist fox, Nick Wilde (voice of Jason Bateman), to solve the mystery. Walt Disney Animation Studios' "Zootopia," a comedy-adventure directed by Byron Howard ("Tangled," "Bolt") and Rich Moore ("Wreck-It Ralph," "The Simpsons") and co-directed by Jared Bush ("Penn Zero: Part-Time Hero"), opens in theaters on March 4, 2016. For more information, check out the website at https://movies.disney.com/zootopia, like us on Facebook, https://www.facebook.com/disneyzootopia, and follow us on Twitter, https://www.twitter.com/DisneyAnimation, and Instagram, https://instagram.com/DisneyAnimation. "
Here is the official trailer for Zootopia…..