Zucchini Sliders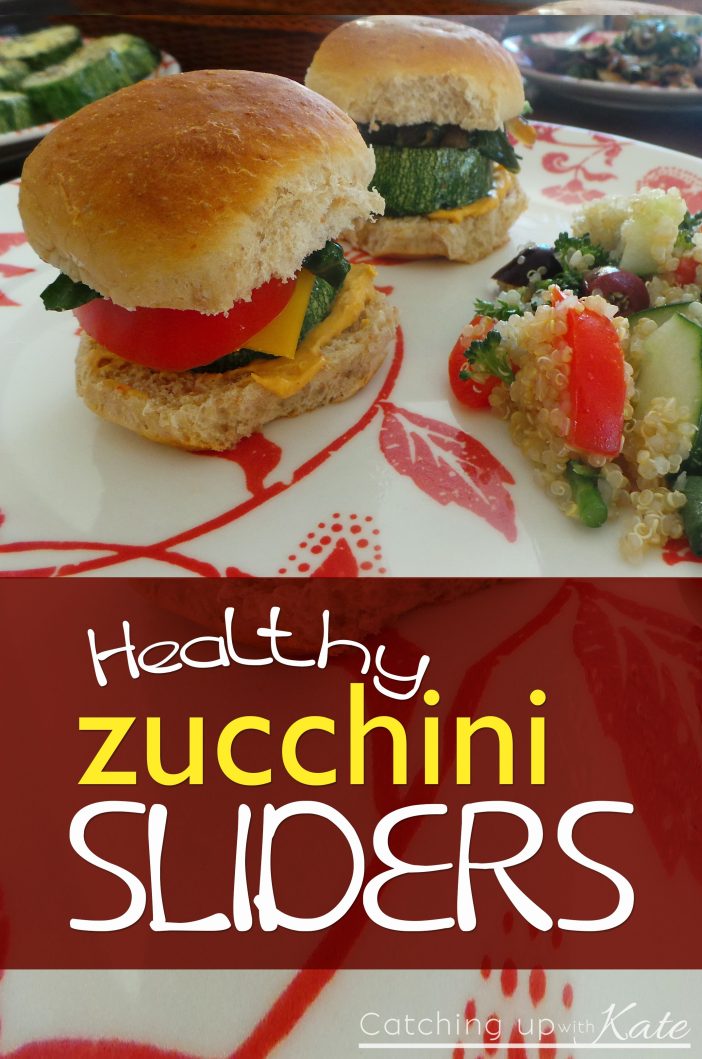 So if you follow along on Instagram you know we have a bumper crop of greyzini zucchini.  We cannot believe how much zucchini we have coming up and it is just the beginning!  We have been making yummy zucchini recipes almost every night and this is probably the easiest zucchini recipe we have ever made!  Zucchini Sliders are the kid's favorite and it is easy, inexpensive, and super healthy!  If you are looking for things to do with zucchini, this is super easy and yummy!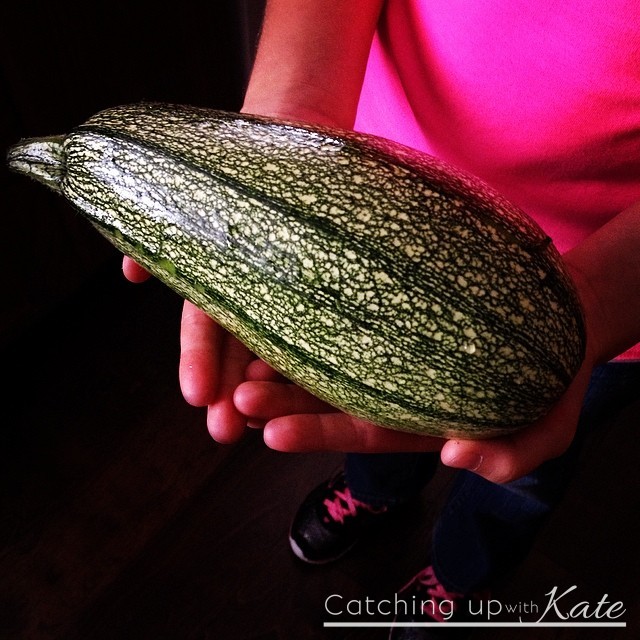 So bloggers all over pinterest can teach you how to make lots of zucchini infused veggie patties, and no doubt we will be making some of our delicious black bean and quinoa burgers with grated zucchini in the near future – but this is even easier friends!
We always are looking for easy and inexpensive recipes that are easy for the kids to help with and that the kids can identify.  If we get too fancy the kids might not all be on board – but if they can help and if they can identify the recipe they are almost always game.  So several times last week we grilled 'sliders', and the kids thought it was so fun.  We had lots of greyzini zucchini that was exactly the size of a slider bun, so we took advantage of the opportunity!  Follow along for the easy recipe….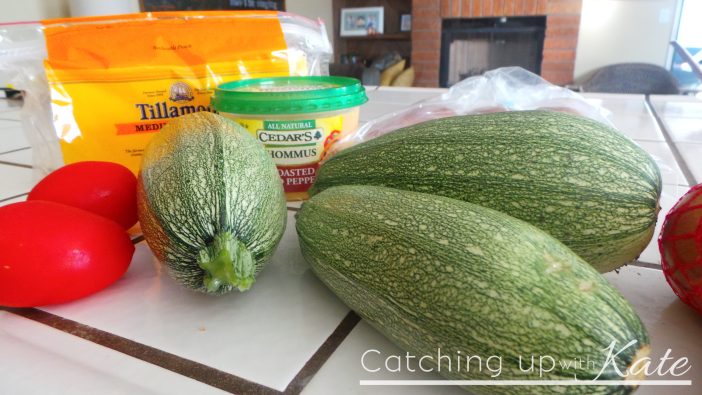 Ingredients
zucchini / greyzini / whatever kinda squash that is fairly thin that you want to use
slider buns
olive oil and spices of your choosing
toppings of your choosing (we had tomatoes, Tillamook cheese cut tiny, baby kale, and sauteed onions & greens
spread (we had a bunch of choices – mayo, mustard, ketchup, not ketchup (that's a thing), hummus, etc)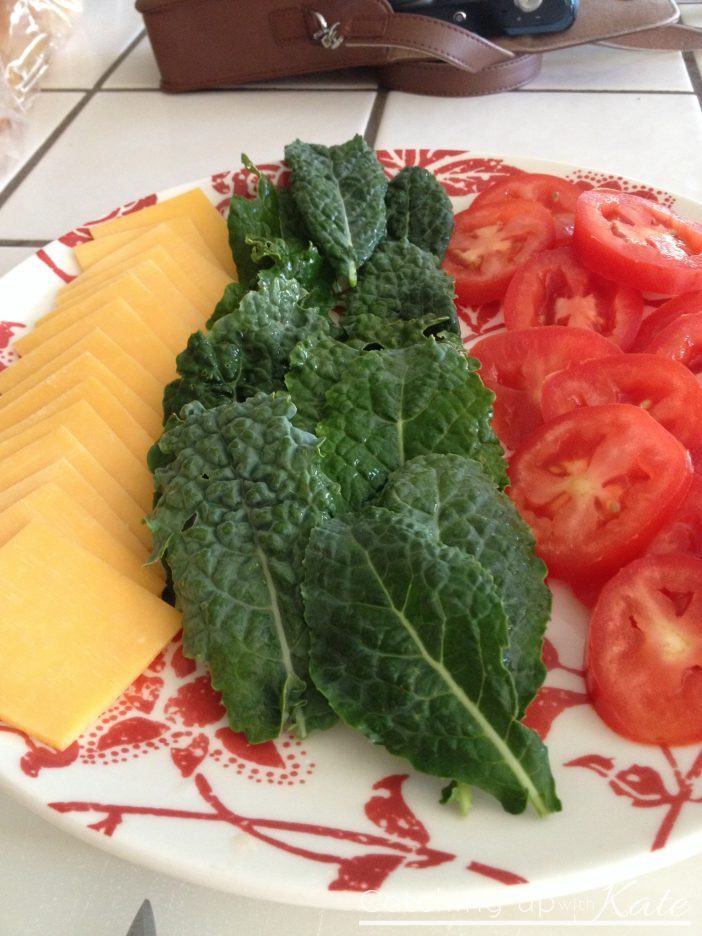 Process
Slice Zucchini (Greyzini or other squash – I think yellow crooked neck squash would be awesome!) into slider sized slices.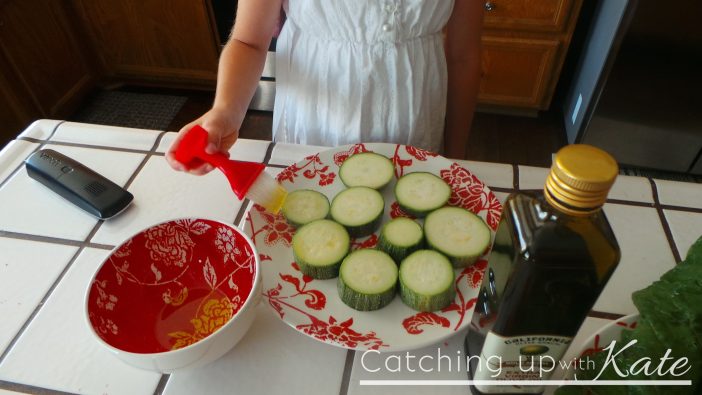 Let a kid paint olive oil on each side.  Don't dunk them in olive oil, it will soak it up like a sponge and while a little olive oil is good for you, a lot will make it super fattening and soggy.  *If a kid is not available, you can probably do it yourself, but seriously, let your kids help in the kitchen, it's kinda hard for me sometimes, but it is so fun for them and they are so proud of themselves!*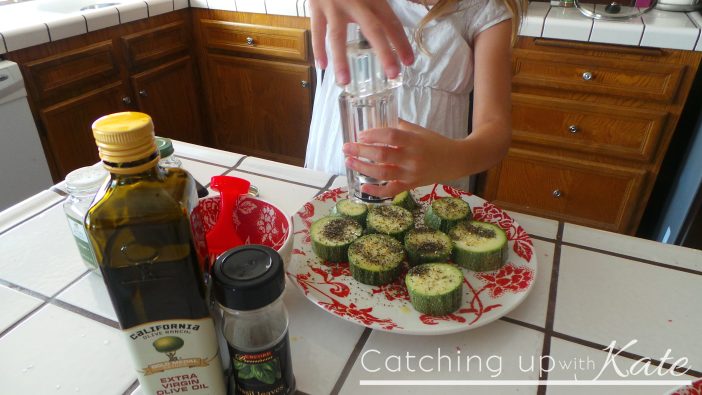 Let the same kid (or another) sprinkle various spices of your choosing all over.  Kids love this process, so let them go to town.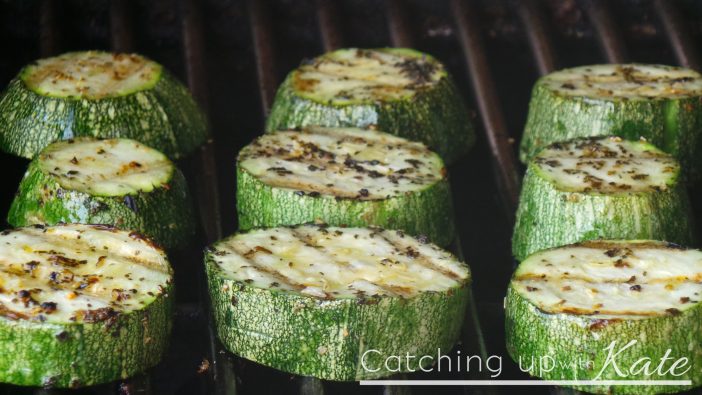 Take those little zucchini 'patties' to the grill and grill each side for a few minutes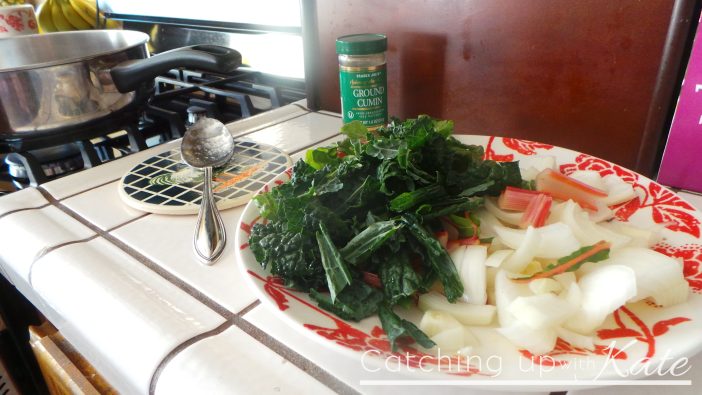 While one grown up is grilling another person can make our favorite burger topping – sauteed greens.  We saute onions until they are very soft and then add in kale, chard, and broccoli leaves.  The kids love this.  Watch our hashtag #kidsgrowveggieskidseatveggies – my kids have always been veggie fans, but even more so when they grow it themselves!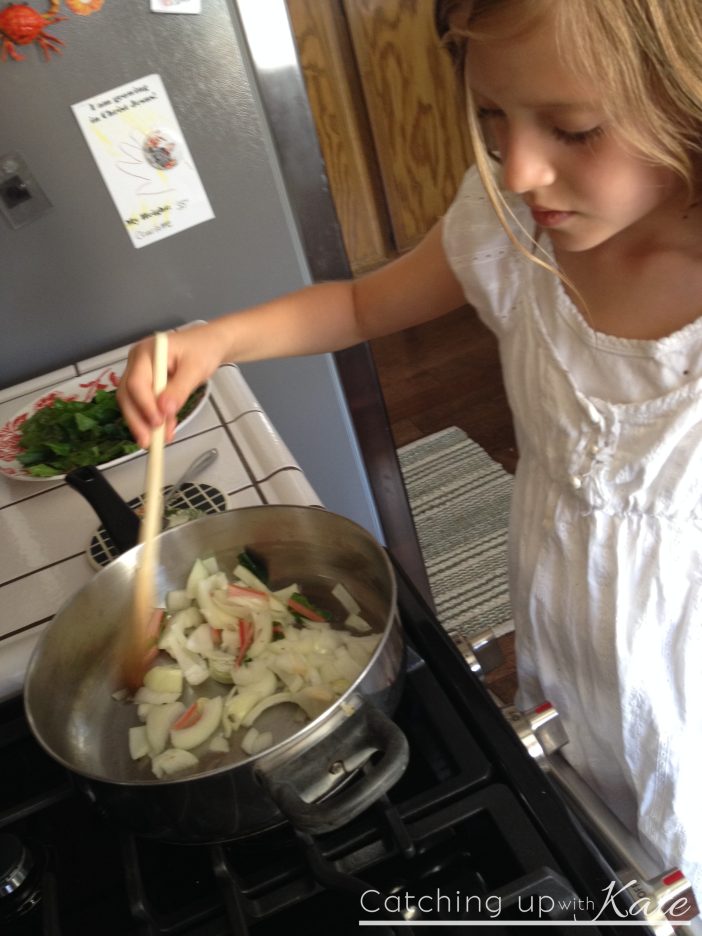 Let the kiddies assemble however makes them happy – ours chose hummus, two pieces of cheese (which was really only half a piece of Tillamook cheese per 'burger'), tomatoes, and sauteed veggies on a toasted bun.  We put a delicious grilled slider inbetween and we all really enjoy it!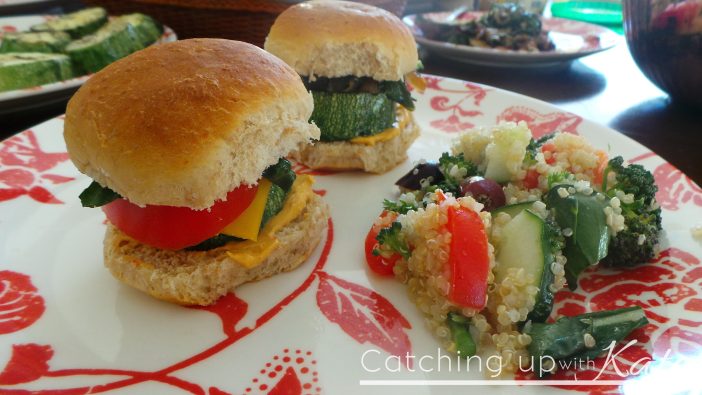 We served our zucchini sliders with a side of quinoa salad which of course was filled with veggies freshly picked from the garden.  So. Good.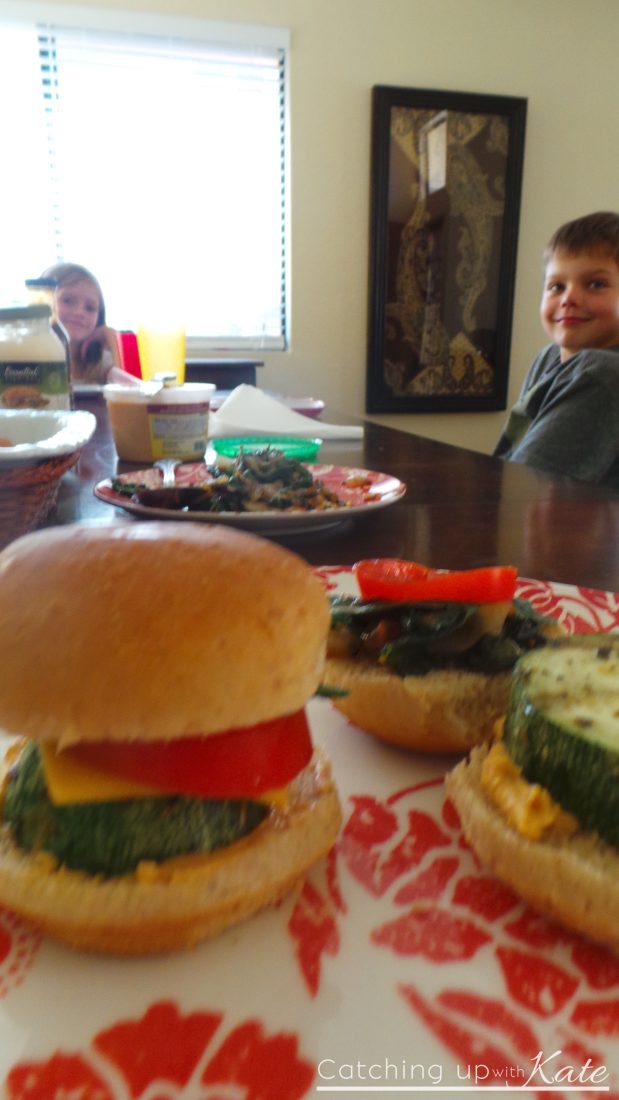 So we are just at the beginning of our greyzini zucchini crop so we will be sharing lots of zucchini recipes all summer!  We have several planned, but I sure hope you will be kind enough to leave some of your favorite zucchini recipes in the comments section!