Camp Spooky! Knott's Berry Farm!
Disclosure: We were invited to Social Media Day at Knott's Berry Farm. Opinions and photos are my own.
Our family loves Knott's Berry Farm and we love the Halloween season!  Our family is not really into scary stuff; like not at all.  We are always looking for fun trick or treating, pumpkins, costumes, and all things G rated Halloween.  Camp Spooky is a fun daytime SoCal Trick or Treat option.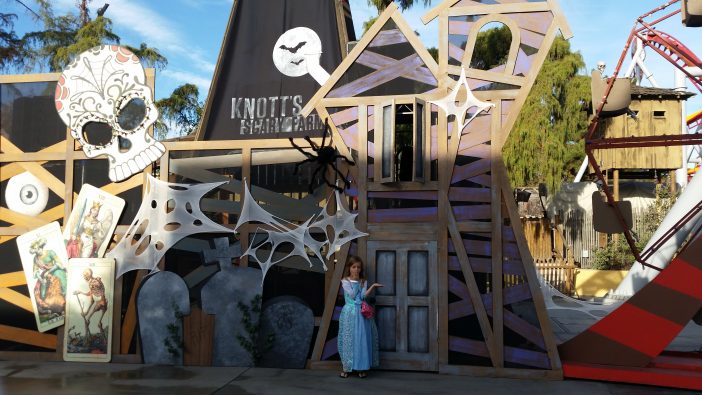 Don't confuse Camp Spooky with Knott's Scary Farm – Scary Farm is at night time and it is not for the faint of heart.  A few people asked me if they keep the Scary Farm decorations out during Camp Spooky and I saw very little scary stuff out.  A few things like the above photo advertise for Scary Farm, but I am pretty prudish and I didn't see anything we couldn't handle.  Camp Spooky is just about as family friendly not at all spooky as you can get!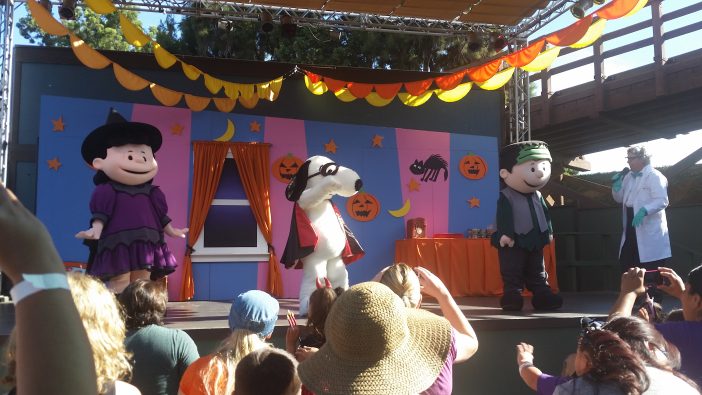 Here are a couple photos of our trip!  My daughter and I enjoyed Camp Spooky just one on one. With school, sports, dance, work, and our fixer upper house; one on one dates are harder and harder to come by these days but we are committed to trying to sprinkle these in with each of the kids as often as possible.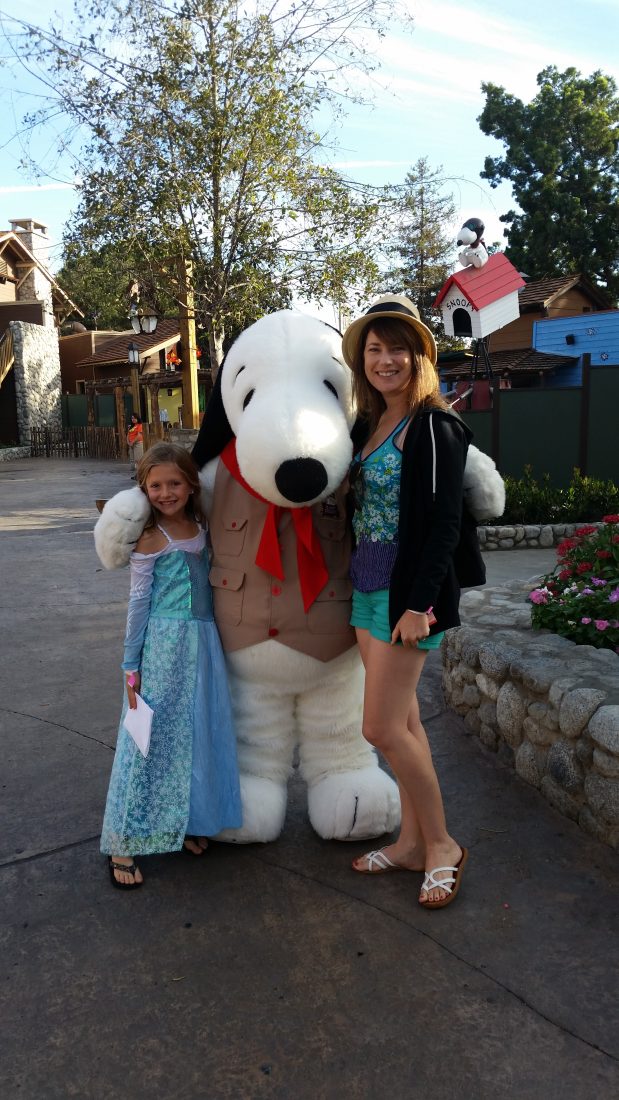 Sister J found her friend Miss M and her brother Mr. F (not pictured) and latched on to them pretty much all day; which is fine by me because I totally love hanging out with their mom AND it made for darling photos….. side note – check out Create Celebrate Explore, her blog is awesome.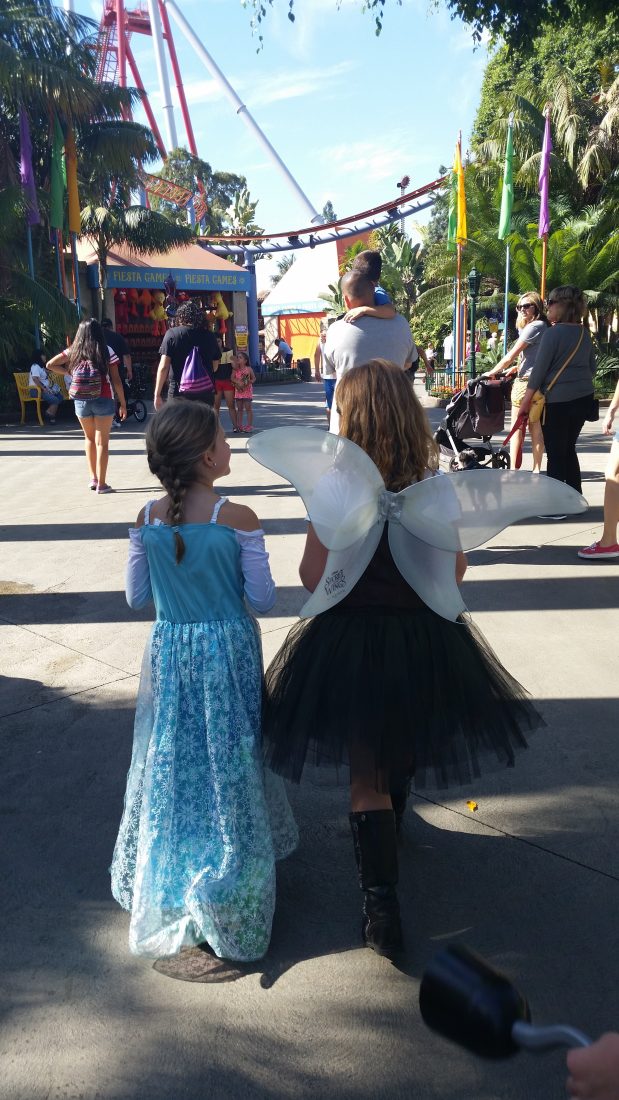 Seriously, how precious is this? Someday these girls will be grown ups.  Like in a blink of an eye.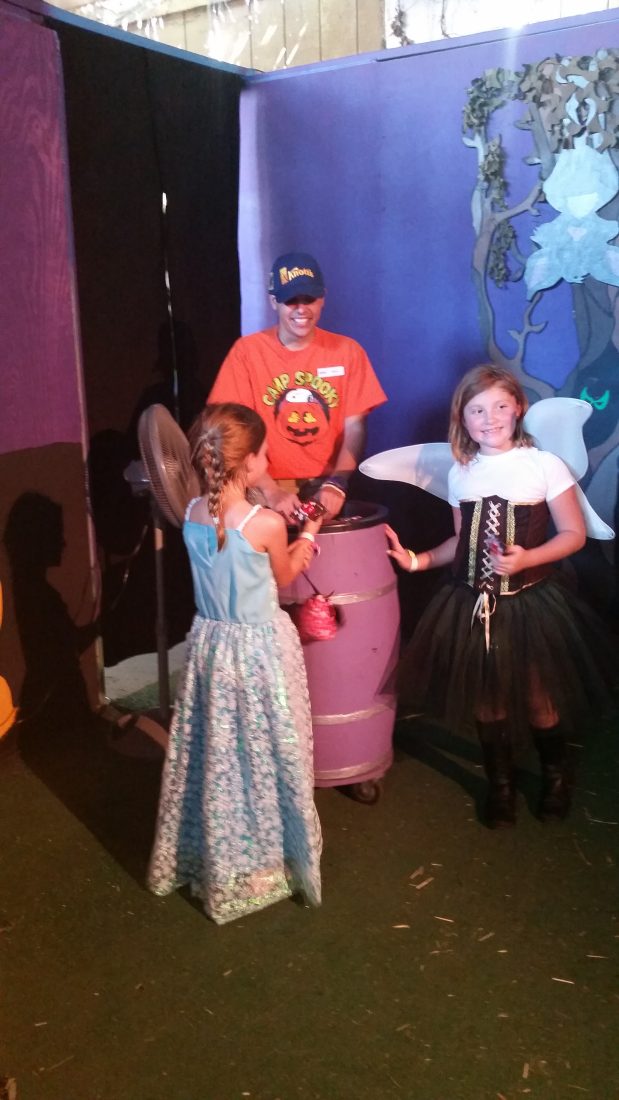 Fun Fact, Harry and I both used to draw Caricatures at Knott's Berry Farm.  We used to check each other out at this booth. So obviously we had to get a pic of our first born in front of it.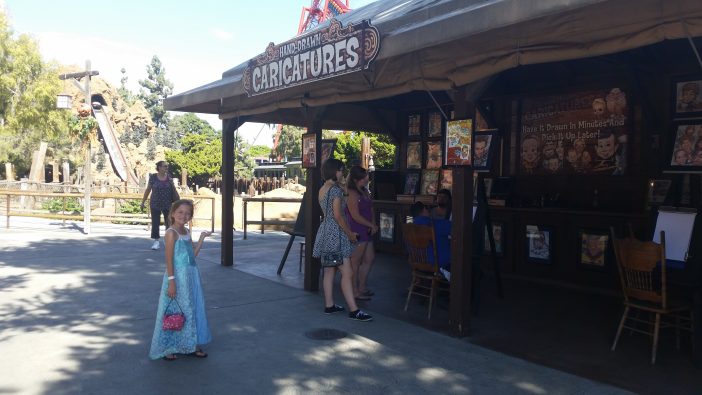 Camp Spooky is a really fun way to celebrate the Halloween Season.
Enjoy trick or treating, a costume parade, mini monster maze, witch's potion station, and more during weekends in October!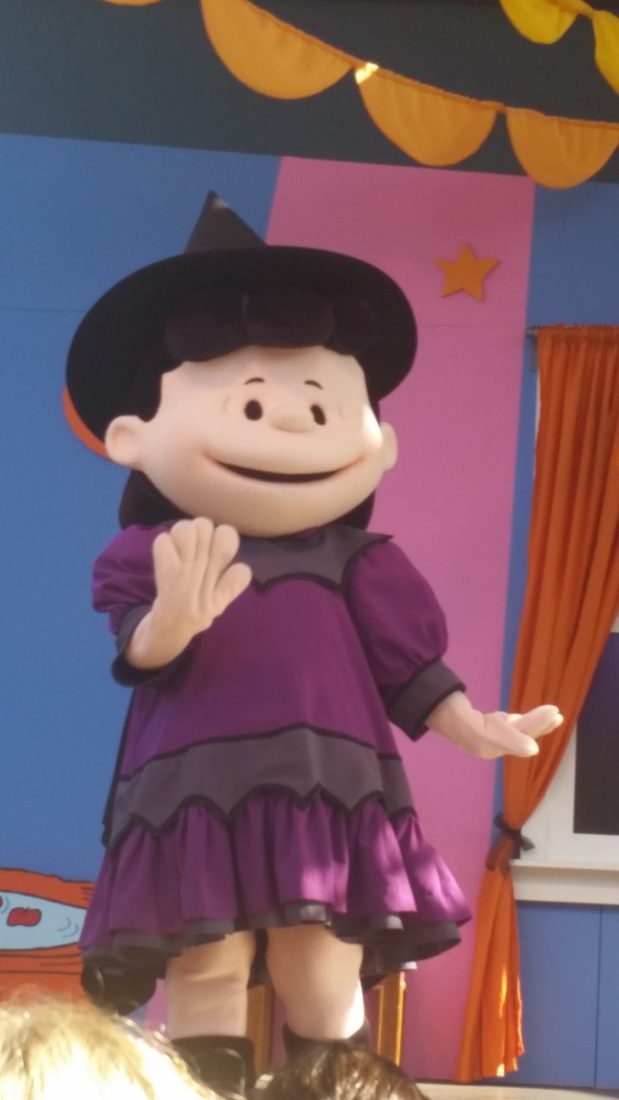 I mentioned earlier that if you purchase a 2015 Season Pass you will receive a FREE day entry in 2014!  I highly suggest spending a day with your family at Camp Spooky!