Keto Friendly Disneyland!
Disclosure: This site is a Get Away Today affiliate. We receive a small commission and our readers who book with us receive exclusive discounts - win win!
Going on vacation doesn't mean you have to completely give up on your diet. Whether you're trying to eat more mindfully or stick to a more specific routine, it is possible to do so even when traveling. I turned to my friends at Get Away Today for their advice on some of the best places to eat at the Happiest Place on Earth and how to eat Keto in Disneyland. It's a lot easier than you think! Disneyland has so many Keto friendly diet choices, you just need to know where to look. Our Disney expert is here to share some of her favorite places to eat when you are on a Keto diet plan.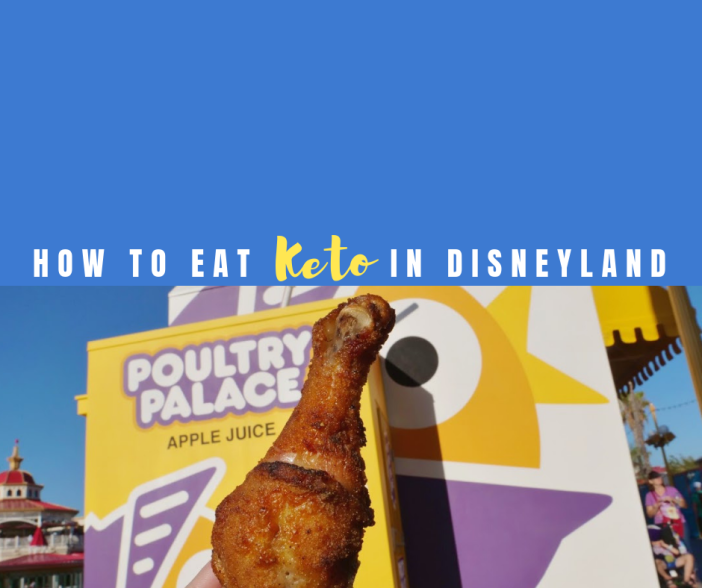 Disney is known for indulgent treats. While I am sad to report there is not a Keto- friendly Dole Whip, Churro, or Mickey Pretzel; there are so many treats you can enjoy that are 100% Keto diet approved!
Ketogenic diets are all the rage now. What is a Ketogenic (or 'Keto') diet? The ketogenic diet is a high-fat, adequate-protein, low-carbohydrate diet that in medicine is used primarily to treat difficult-to-control epilepsy in children. The diet forces the body to burn fats rather than carbohydrates. While our family does not follow this diet, we know it a way of life for many of our friends and readers. We hope this is a helpful list to make our friends feel more at home and at ease at the Happiest Place on Earth.
Before we dive too deep into the tasty treats that await you, I should let you know there are several hotels that are offering bonus nights free! Deals during the summer are few and far between, especially with Galaxy's Edge; but we found some! Make sure to check out awesome hotel and ticket deals for Disneyland through Get Away Today!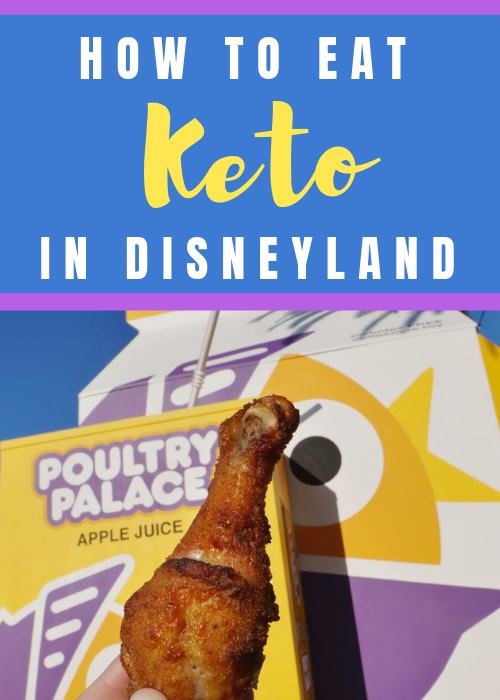 How to Eat Keto in Disneyland
Disney is where we splurge and fall off the diet bandwagon, but you can easily stay on task if you would like. Disney has so many different restaurants and food offerings, you might be surprised that just about any diet can be accommodated. Most menus in Disneyland, Disney California Adventure Park and Downtown Disney will note if they offer gluten-free, dairy-free or other allergy-friendly items. But when it comes to other dietary restrictions you might not see any mention. However, if you know what your Keto diet entails, it should be pretty easy to figure out how to eat Keto in Disneyland. And, luckily, you don't have to figure it out on your own! Keep reading to find out my suggestions.
How to Eat Keto in Disneyland – Bring Your Own Snacks
Okay, so this first tip on how to eat Keto in Disneyland may seem pretty obvious to some. However, many people don't know you can actually bring your own food into the Resort. You can fill a backpack with Keto-friendly snacks and drinks as long as you don't use glass containers. You can also bring soft-sided coolers (the size of a six-pack) into the Disneyland Resort so it's easy to bring protein bars, cheese or other snack items that need to stay cool. Just be sure you have any ice in a sealed container, or use a frozen water bottle, since Disney recently updated their policy on loose ice.
How to Eat Keto in Disneyland – À la carte
There are a number of individual menu items throughout the Disneyland Resort that will comply with a Keto diet. Making small changes to how they're served will ensure you're sticking with your dietary needs.
Turkey Legs – If you skip the BBQ sauce, a turkey leg is a great Keto option in Disneyland. They are big enough to serve two people, and they can be found at a number of vendors such as Poultry Palace in Paradise Pier, Edelweiss Snacks in Fantasyland and hot foods carts at Hollywood Land.
Pickles – An easy to eat snack for those on a Keto diet, pickles can be found at Fillmore's Taste-in in Cars Land, Fairfax Market in Hollywood Land and Tropical Imports in Adventureland.
Hot Dog – If you skip the bun, a hot dog is a good choice for eating Keto in Disneyland. Stop by Pluto's Dog House in Toontown, Refreshment Corner on Main Street, U.S.A., or visit Angry Dog in Pixar Pier.
Cheese – For string cheese, you can visit Boardwalk Pizza & Pastas in Disney California Adventure Park. More cheese snacks can be found at Mendocino Cheese Plate, also in Disney California Adventure Park. Cheese cups can be purchased at Sonoma Terrace in the Pacific Wharf area of Disney California Adventure Park, and Baby Bluebell cheese wheels are sold at a cart in Critter Country, located in Disneyland.
Edamame – Lucky Fortune Cookery in Disney California Adventure Park serves up delicious, salty edamame that makes for a great Keto-friendly snack while in Disneyland.
Many stands throughout the park have veggie and fruit trays with Keto friendly options.
How to Eat Keto in Disneyland – Restaurants
There are a lot of delicious places to eat in Disneyland, and many of the quick-serve options and restaurants have Keto-friendly menu items. Sometimes you may need to omit a sauce or side dish if it doesn't comply with your diet, but it can be done! One thing that many people do not realize is that Disney parks are very good at accommodating guests with allergies and dietary preferences. If you see an offering that is not 100% Keto friendly you can generally ask for something to be left off or even swapped out. Disneyland and other Disney parks are well known for making things work. Here are some restaurants and dishes I suggest when you're trying to eat Keto in Disneyland.
Carnation Cafe – Omelets
Hungry Bear Restaurant – BBQ Double Cheeseburger
Ralph Brenna's Jazz Kitchen – Black and Blue Filet Mignon
Blue Bayou Restaurant – Bone-in Ribeye
Bengal Barbecue – Meat Skewers
Smokejumpers Grill – Bacon Cheeseburger
Pacific Wharf Cafe – Turkey Pesto Club
Naples Restorante e Pizzeria – Salmon
Lamplight Lounge – Spinach Salad, Grilled Chicken Salad, Cheddar Burger
River Belle Terrace – River Bell's Chopped Salad, Terrace Wedge
Flo's V8 Cafe – Cobb de Ville Salad
It may take a little bit of planning, but if you use the Disneyland app and Mobile Ordering for meals, you can definitely stick to a Keto diet at Disneyland! You can also see ingredient lists online so you know what to expect with food at the Disneyland Resort. Preparation will definitely be key. Get Away Today offers the best rates on hotels near Disneyland, with many offering suites with kitchens. Booking a room that allows you to prepare your own food will make it even easier to eat Keto in Disneyland. Some of the hotels also offer complimentary grocery shopping services so you won't have to go through the extra hassle yourself. Many of the Get Away Today partner hotels near Disneyland also offer free breakfast, some with made-to-order options so you can get something like eggs prepared according to Keto specifications. You can see vacation packages at www.getawaytoday.com, or call an agent at 855-GET-AWAY with any questions you may have. Use code Highlights for an additional $10 in savings when you book a Southern California vacation with Get Away Today!