The Cutest Disney Crop Tops for Teens!
Disclosure: This site uses affiliate links.
With Disneyland and Walt Disney World open for fun again; Disney fans will want an Instagram Worthy Disney themed fit for their trip. Theme park t-shirts are nothing new, but with theme parks sometimes being very hot; Disney themed crop tops are in high demand for tweens and teens. Not only are crop tops super stylish right now; they help keep park goers cooler while they enjoy their visit. Below are some cute crop tops featuring Minnie ears and Disney quotes. My favorite Disney crop top includes quotes from Sally from the Nightmare Before Christmas. You can grab these cute tops for your Disney nerd by heading over to Etsy! We've also included a link for Get Away Today where you can see Discount Disneyland trip deals to go along with that perfect Disney crop top!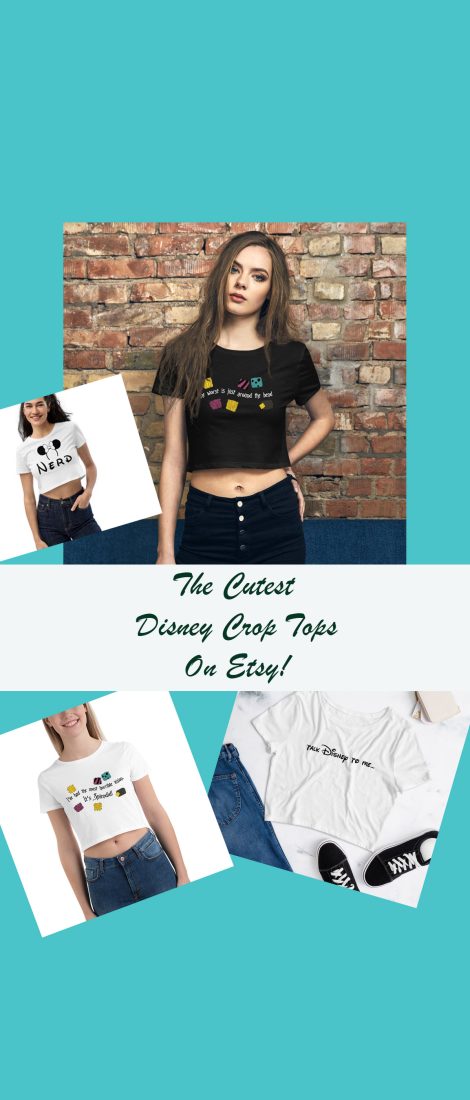 These crop tops come in a few different colors and can be made into regular t-shirts for those not interested in exposing their tummies. We are always looking for more ideas for cute Disney themed crop tops, so please share your ideas in the comment section! If these round ups are popular, we may share cute crop top ideas for trips to Universal Studios too.
Looking extra cute at theme parks is half the fun; we hope you like our creations! Our little Etsy shop "Fun T-Shirts and Art" is filled with fan art for your walls and cute Disney (mostly) themed shirts to wear on a magical day at the Happiest Place on Earth. We hope it is your favorite shop on Etsy! Please favorite it as we grow!
We personally picked these crop styles because they are such a cute cut, but not super tiny. These do show off a little bit of belly but also have good coverage so our daughter feels comfortable. Everyone has different levels of comfort, but for girls and women that just want a crop top to be fashionable but still want to not feel completely exposed; these are perfect styles. We know lots of teens and tweens are active and want a cropped shirt that is conducive to that active lifestyle. While we do not insist on many modesty rules and we have no problems with our kids keeping up with trends; there are some crops that we think are just a little much for every day wear. These crops have several inches under the chest of coverage, and that works for our level of comfort for our tween and teen.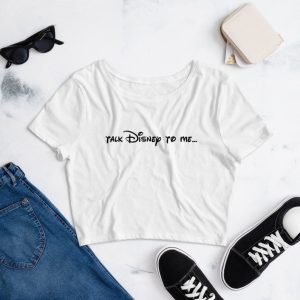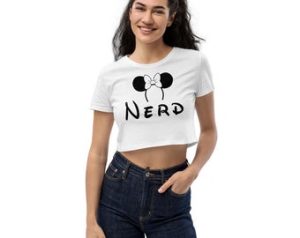 Nightmare Before Christmas Crop Top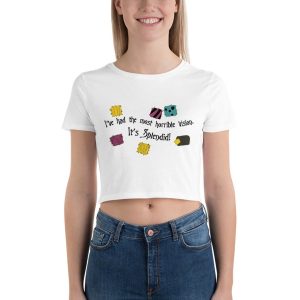 Sally Nightmare Quote Crop Top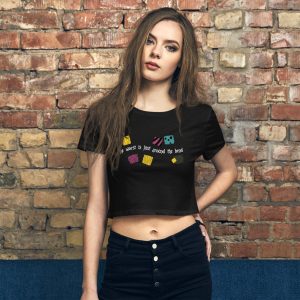 We have more Crop tops for Disney and theme park wear coming, so please favorite our Etsy shop!