Behind the Scenes with Agent Carter!
Disclosure: Thank you Disney and ABC for sponsoring this behind the scenes opportunity! Opinions are my own.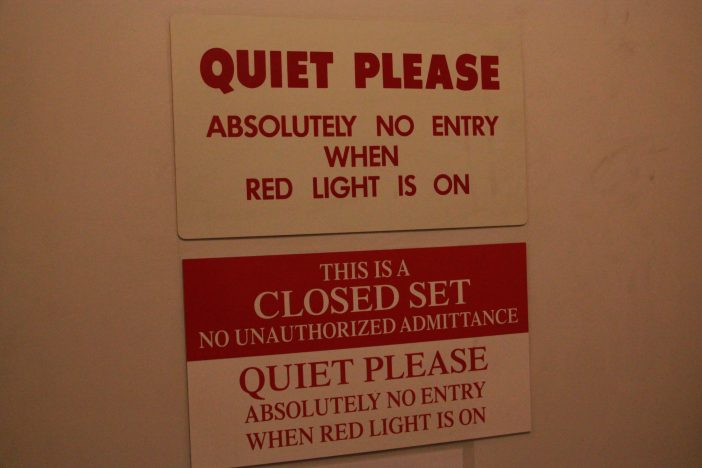 Last week I shared about our interviews with Agent Carter and now I can't wait to share some fun pictures from our behind the scenes set visit.  Agent Carter is a closed set so this behind the scenes look was really special!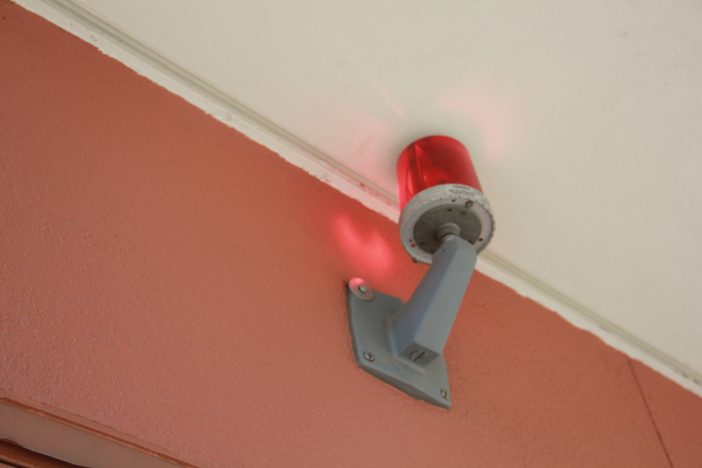 Agent Carter is set in the 1940s and the sets are like a step back in time!  We were excited to take a couple photos as if we were part of the show…..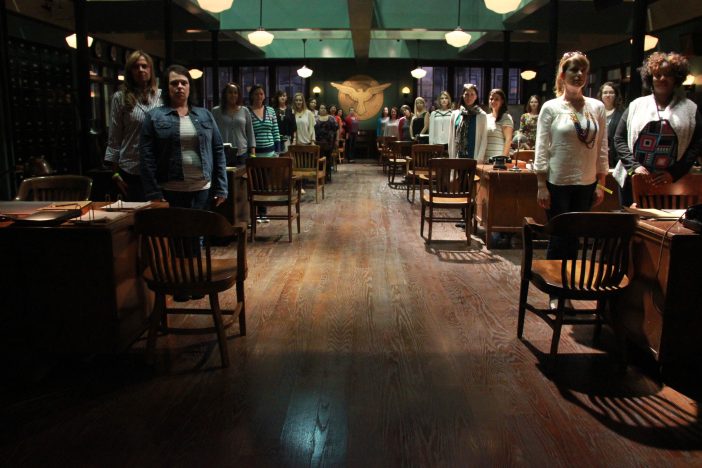 At attention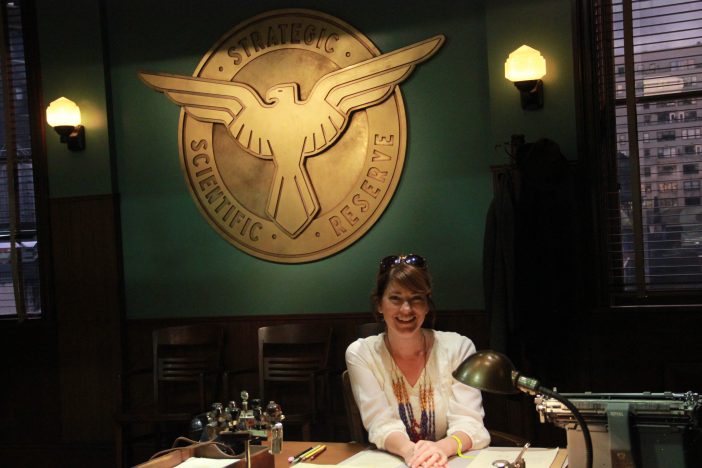 At an Agent desk!  A little piece of me would love to be a part of this cast. *In another life perhaps*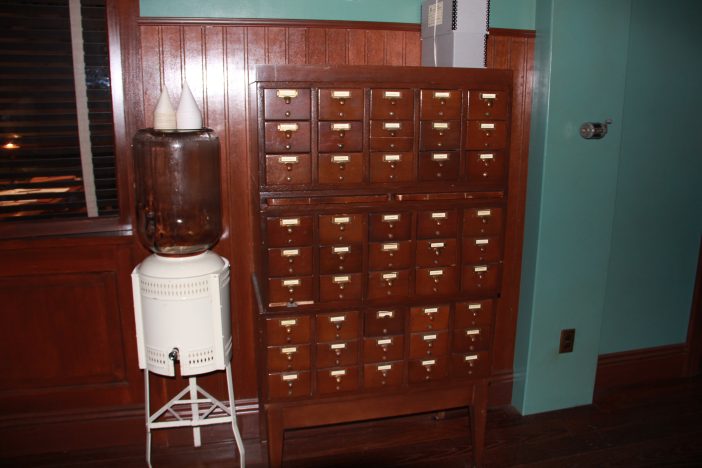 The set was incredible and very secretive.  We were not allowed to take any photos (all photos are provided by ABC) – but it was really neat to see the attention to detail.  Even the tiny staple boxes were vintage or vintage recreation.  Pencils were vintage pencils, I am not kidding!  Every single detail paid homage to the 1940s – it was like a step back in time.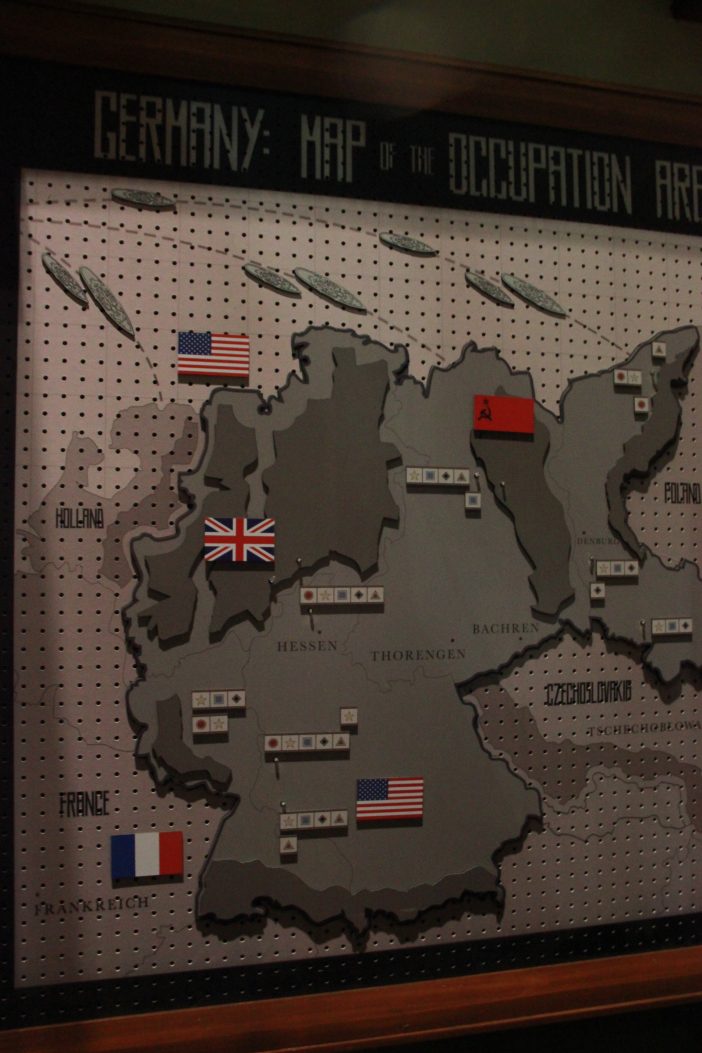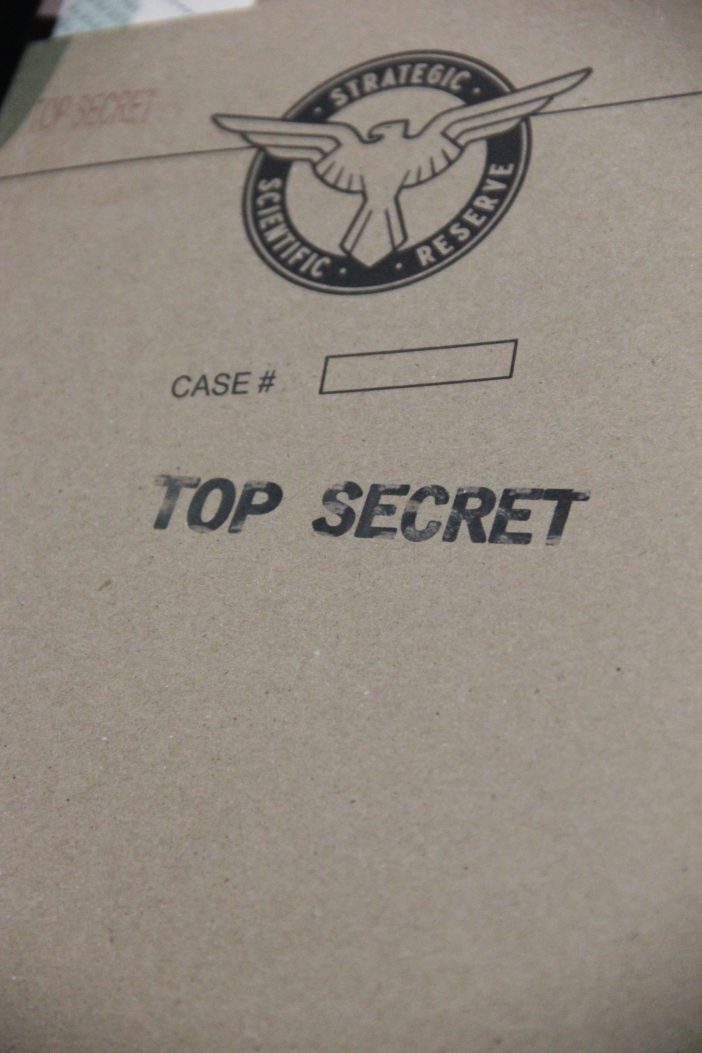 The SSR is a very masculine environment, and Peggy really stands out.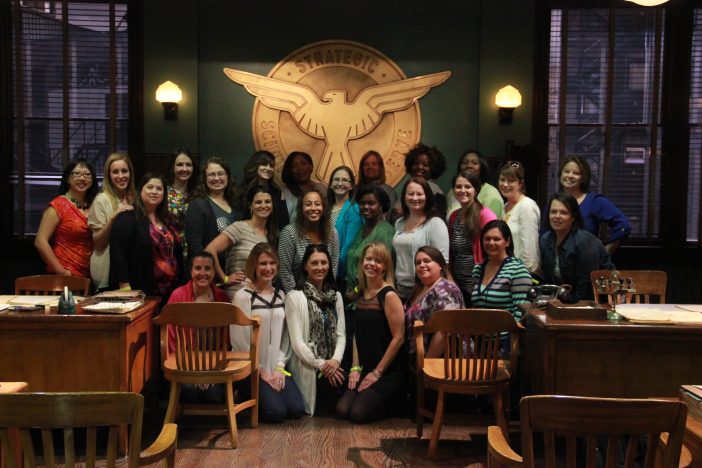 Our group was really excited to walk through the set with Actress Hayley Atwell who plays the lead roll of Peggy.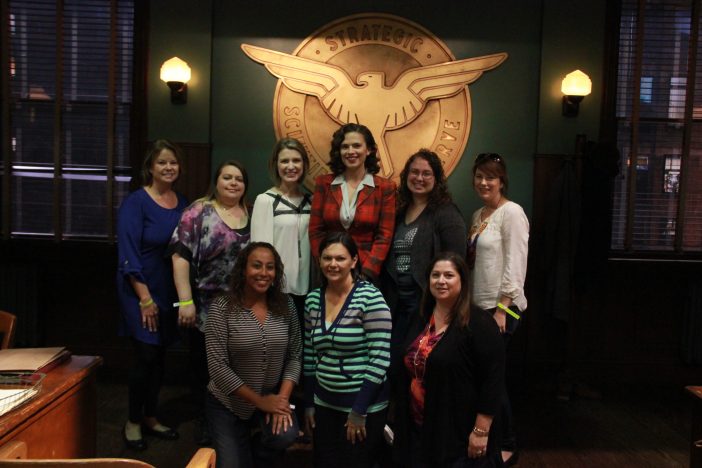 In hair, make up, and wardrobe she was happy to answer a few questions.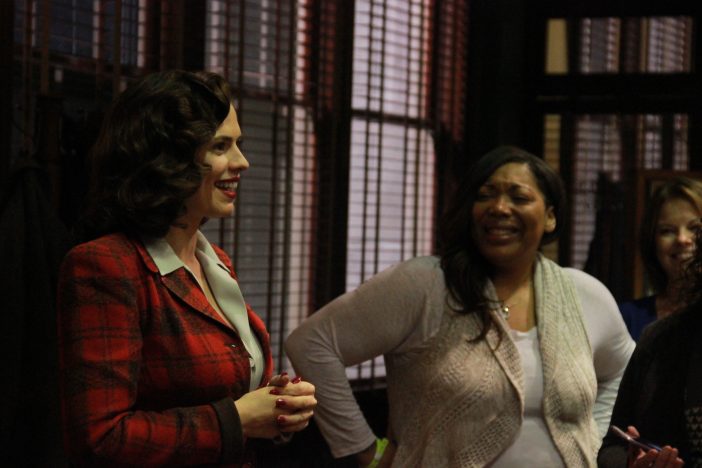 Hayley told us she loves playing a strong woman that girls can look up to.  She likes that Agent Carter is smart, capable, and NOT a 'sex symbol'.  She said the wardrobe from Agent Carter has given her a great appreciation for finer clothing and tailoring.
Fun Fact : The stunt coordinator's wife is Hayley's stunt double.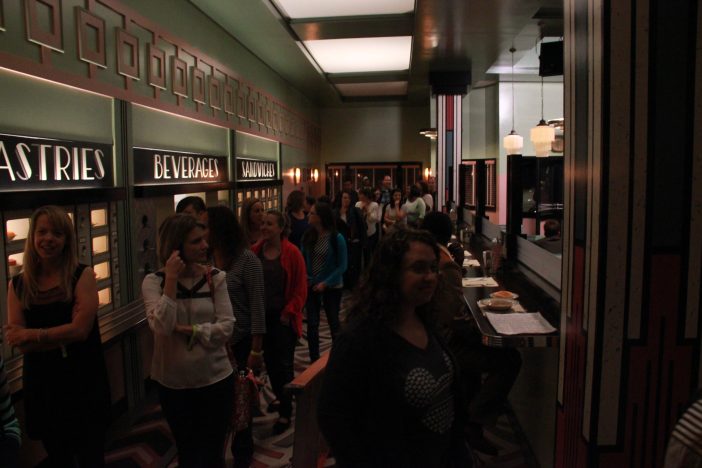 The Automat is really fun, our group was allowed to walk through the set in between a taping.  You can even see a couple extras in our pictures!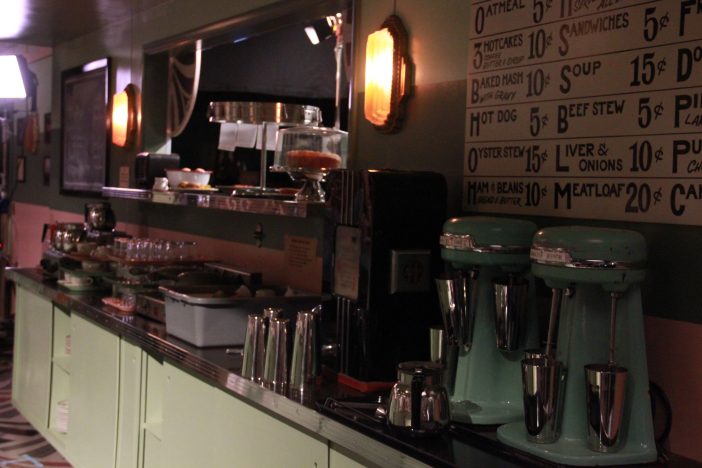 Look at those prices?!  Not that I would want to order Oyster Stew, Liver and Onions, or Meatloaf – but if I did, I could order all of it for less than 50 cents!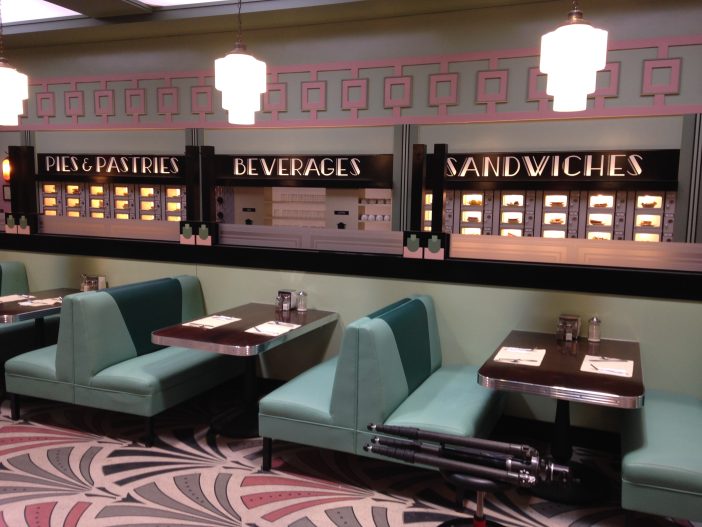 Emmy award winning Costume Designer Gigi Ottobre- Melton sharing about her process in making the costumes for Agent Carter.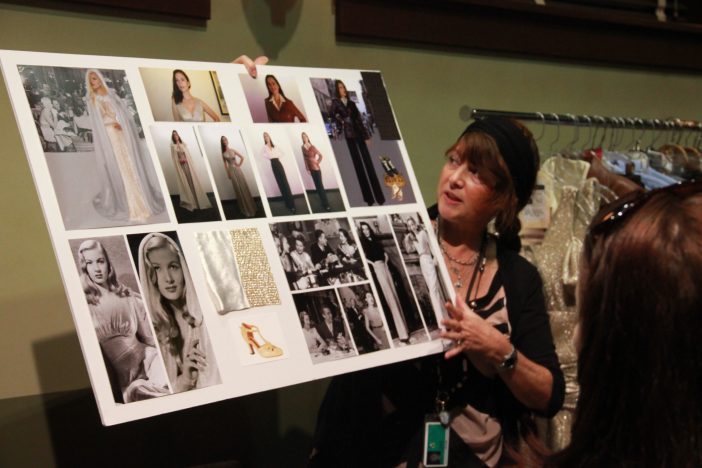 Costume Idea Boards – I could have looked at these all day long!  Gigi shared that each character has a detailed board.  Agent Carter needs to dress like a fashionable lady from the 40s, but she also needs to be able to kick butt, so her closet needs to be filled will all the things a female secret agent would need in their wardrobe – high waisted pants, beautiful blouses that snap underneath to keep them in place, and of course fabulous hats and shoes.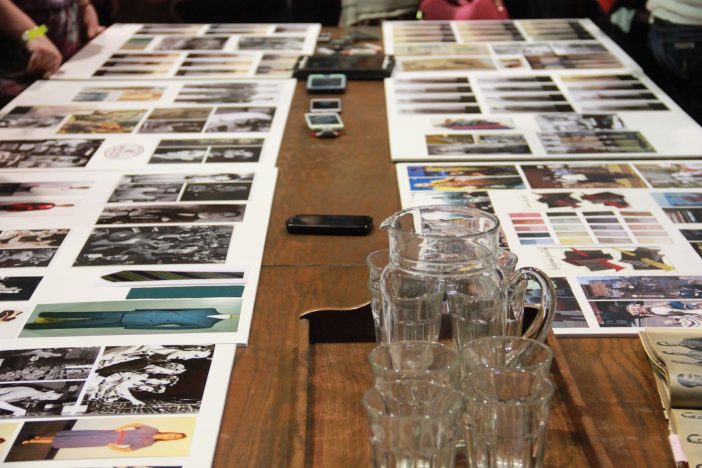 The textures of clothing during the 1940s was important to note. Gigi made sure to keep Agent Carter true to life with lots of rich textures and patterns.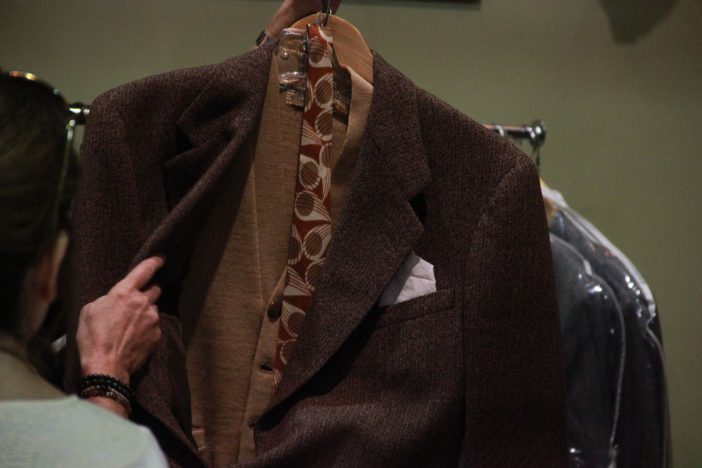 Fun Fact – some of the pieces are made new for the show and many pieces are actual vintage clothing from the 1940s!  Items are purchased from local vintage shops, Etsy, eBay, and more!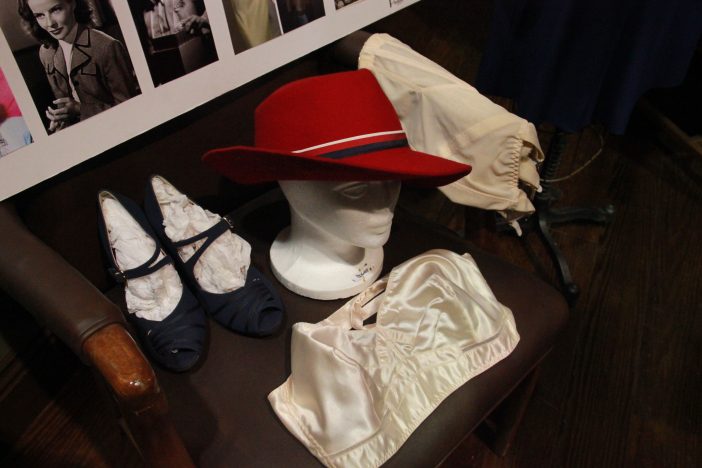 some of Peggy's signature pieces – I LOVE that hat!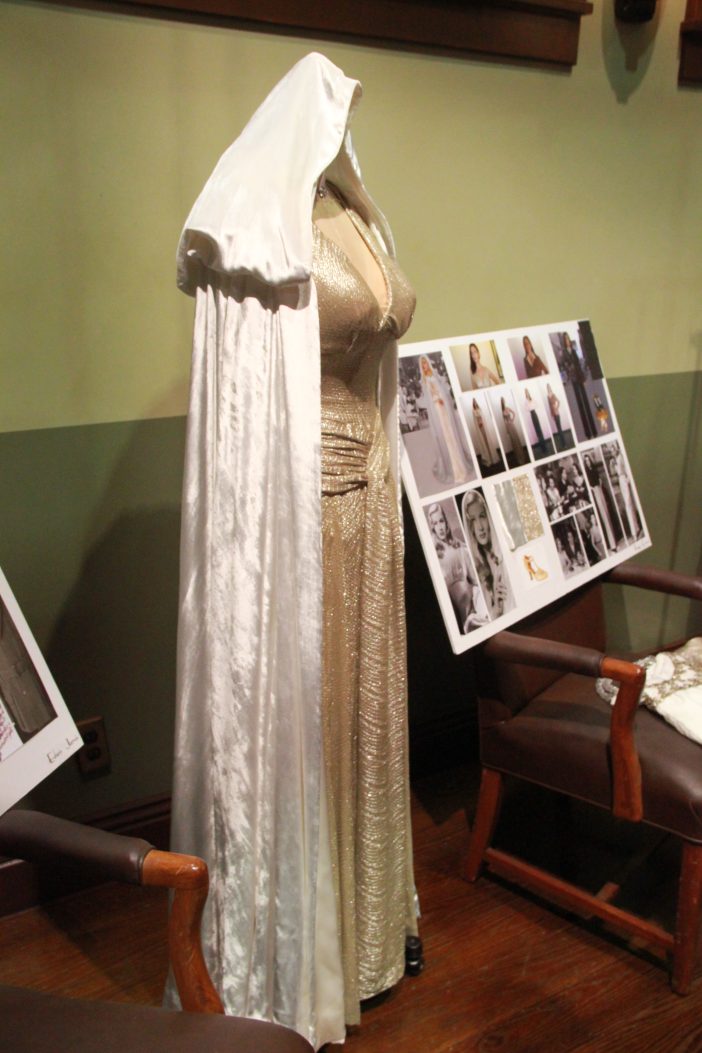 This dress is just beautiful – clothing from that time period is just so elegant!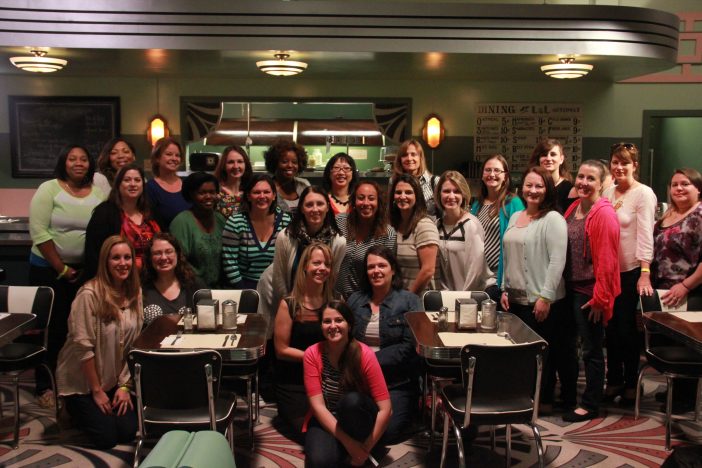 Thank you to everyone at Agent Carter for letting us spend some time with you!  It was so incredible to get this behind the scenes look at what is sure to be one of my favorite new shows on ABC!
Tune in to Agent Carter on Tuesday nights 9pm ET/PT
Follow Agent Carter on Facebook and Twitter – use the hashtag #AgentCarter when you watch!
All images are by ABC and used with permission.